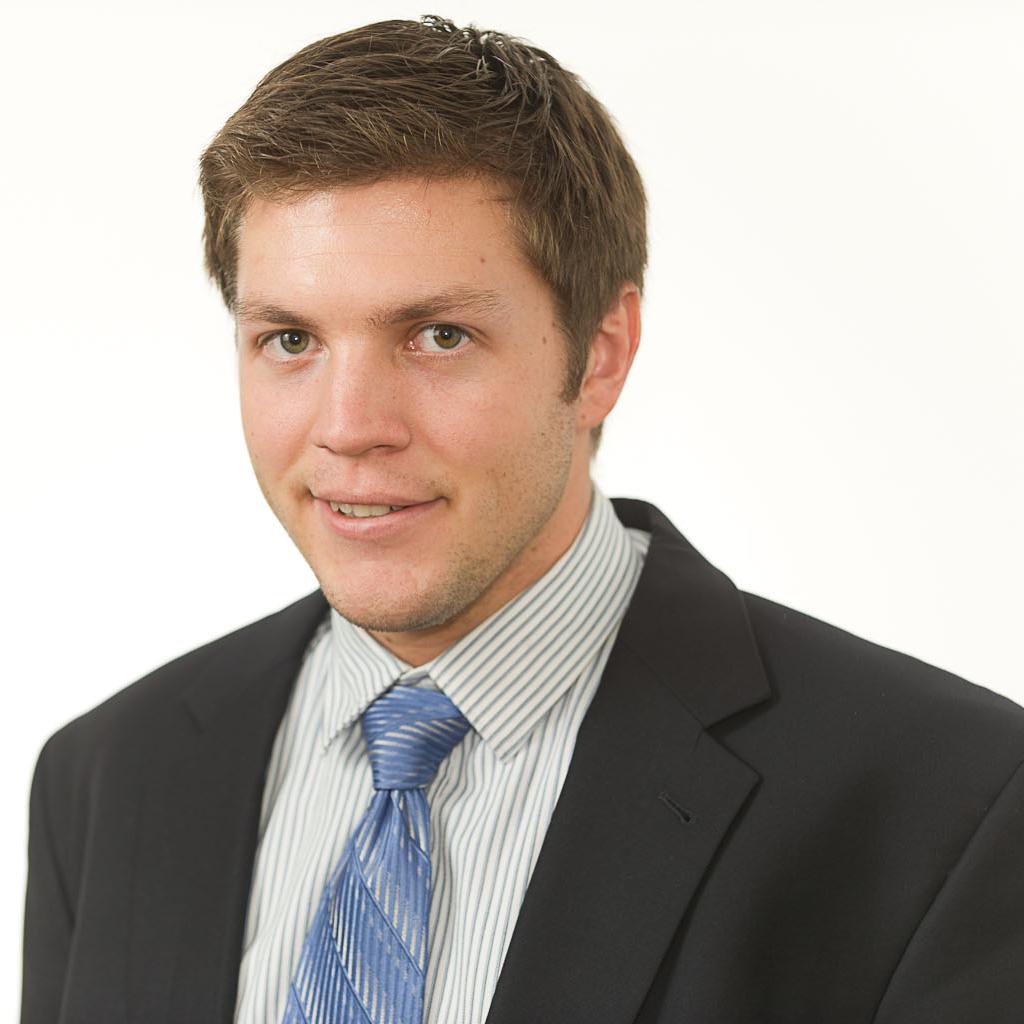 Elon Musk says he can save Amer­ic­an tax­pay­ers bil­lions of dol­lars, but he'll have to win a law­suit against the U.S. Air Force to do it.
The tech bil­lion­aire-turned-rock­et en­tre­pren­eur is su­ing the Air Force over the way it awards private con­tracts to launch the Pentagon's satel­lites. There's big money at stake — the con­tract for a single launch can fetch hun­dreds of mil­lions of dol­lars — but Musk says the mil­it­ary's un­fair bid­ding pro­cess has cre­ated a de facto mono­poly for a rival con­tract­or, United Launch Al­li­ance.
Musk wants to shake that up. His law­suit in the Fed­er­al Court of Claims aims to re­open all fu­ture launches to com­pet­i­tion, strip­ping ULA of bil­lions in guar­an­teed money and al­low­ing com­pan­ies like SpaceX to make their pitch for more-cost-ef­fect­ive rock­ets.
For a firm to sue the same en­tity that it is try­ing to sell its products rep­res­ents a huge gamble, but Musk is run­ning out of time and op­tions.
In 2012, the Air Force awar­ded 36 launches over five years to ULA, a com­bined ven­ture of Boe­ing and Lock­heed Mar­tin.
For ULA's com­pet­it­ors, though, there was a sil­ver lin­ing: An­oth­er 14 launches hap­pen­ing from 2015 to 2017 were set aside for com­pet­it­ive bid­ding. SpaceX says it will meet the Air Force's cer­ti­fic­a­tion stand­ards to com­pete for flights be­fore 2014 is out, and so would have been eli­gible to com­pete for those launches.
But in early 2014, days be­fore SpaceX's fi­nal re­quired test flight, the Air Force an­nounced it was cut­ting the com­pet­it­ive launches to sev­en. SpaceX be­lieves that to mean a max­im­um of sev­en, with the pos­sib­il­ity that num­ber could dwindle to as few as one. And even the "com­pet­it­ive" bids, ac­cord­ing to some with­in SpaceX, could be tilted in ULA's fa­vor.
The Air Force's cur­rent plan, should it go through un­altered, will put satel­lite launch con­tracts out of reach for SpaceX for a half dec­ade.
For Musk, who has spent years try­ing to try­ing to break in­to the Air Force's buy­ing pro­cess — and whose com­pany has spent years try­ing to meet the Air Force's launch stand­ards — that's a res­ult too pain­ful to ac­cept.
And so while the leg­al ac­tion is a gamble, Musk says it's sue or ad­mit de­feat. "We're es­sen­tially left with the only op­tion, which is to file a protest."
A Battle for Bil­lions
A Battle for Billions
The Air Force con­tracts up for grabs in the court battle are not in­sig­ni­fic­ant. The pro­gram, known as the Evolved Ex­pend­able Launch Vehicle, will launch around 50 mil­it­ary satel­lites over the next five years, many of them GPS satel­lites. At a total cost of $1.5 bil­lion, the launches are the fourth largest line item in the 2014 de­fense budget.
Musk wants in on the ac­tion and stands to profit hugely from it. SpaceX Pres­id­ent Gwynne Shot­well called na­tion­al se­cur­ity launches "by far the largest single mar­ket" the com­pany wants to com­pete for, peg­ging po­ten­tial sales at $3 bil­lion a year.
If the suit is suc­cess­ful and ULA's con­tracts for 36 launches are thrown in­to ques­tion, SpaceX says it has the rock­ets to com­pete for about 60 per­cent of them.
Even if it doesn't win the suit out­right, SpaceX has said it's open to an out-of-court set­tle­ment. It has de­clined to spec­u­late on what that might look like or wheth­er it's likely.
With any sort of ex­pan­ded launch ac­cess, the com­pany says its rock­ets could quickly bring about bil­lions in sav­ings for tax­pay­ers — but only if it's giv­en the chance.
Ac­cord­ing to SpaceX, ULA has re­peatedly over­run its costs — as much as 75 per­cent over budget. ULA pegs its cost per launch at just more than $200 mil­lion. SpaceX says it's closer to $500 mil­lion.
Re­gard­less, Shot­well claims SpaceX can put the Pentagon's satel­lites in or­bit for closer to $100 mil­lion. When asked why her com­pany's rock­ets are so cheap, Shot­well says, she coun­ters by ask­ing why every­one else's are so ex­pens­ive.
Crit­ics say it's easy for SpaceX to make those claims when it hasn't had to de­liv­er on them yet. But the com­pany points to its track re­cord with NASA, for whom it's slated to launch 12 mis­sions at about $133 mil­lion apiece. If the coun­try's pree­m­in­ent space agency can trust SpaceX with its pay­loads — and save money in the pro­cess — then what's keep­ing the Air Force from do­ing the same?
ULA says it's not as simple as Musk's arith­met­ic would have tax­pay­ers — and the court — be­lieve. To them, SpaceX is an un­proven com­pet­it­or mak­ing over­stated claims that don't ac­count for the nu­ances of the situ­ation.
The com­pany likes to use the term "as­sured space ac­cess" to both high­light its track re­cord and ar­gue that the cost-per-launch ar­gu­ment is over­sim­pli­fied. ULA provides two rock­et sys­tems, the Delta and At­las rock­ets, as a failsafe in case one runs in­to prob­lems. To meet the gov­ern­ment's de­mands of con­tin­ued launch read­i­ness, ULA lacks the flex­ib­il­ity of a com­pany com­pet­ing for in­di­vidu­al launches.
"What drives our price cost is be­cause I'm fund­ing two sys­tems," ULA CEO Mi­chael Gass said in an April in­ter­view. "The ques­tion is, will our na­tion­al se­cur­ity in­terests be served prop­erly? "¦ What we've provided the na­tion is be ready 24 hours a day, 7 days a week. You tell us when you want to launch."
Es­sen­tially, ULA says its costs are dic­tated by the gov­ern­ment's de­mands, which in­clude re­dund­ant sys­tems and on-call read­i­ness, so it's un­fair to com­pare prices with a com­pany not held to those re­quire­ments. ULA fre­quently bills it­self "the only cer­ti­fied launch pro­vider that can sup­port the full range of na­tion­al se­cur­ity space mis­sions"
At the mo­ment, ULA says, it's the only pro­vider that can be trus­ted to take the mil­it­ary's satel­lites to space, cit­ing its 80-plus con­sec­ut­ive suc­cess­ful launches.
To ULA, even the Air Force's five-year rock­et buy is a cost-sav­ing meas­ure. It claims block buys are cheap­er than per-launch pur­chas­ing, and pur­chas­ing dozens of rock­ets in ad­vance costs bil­lions of dol­lars less than buy­ing them in­di­vidu­ally — even if it does leave SpaceX out in the cold.
What We're Following See More »
LOUD "BLACK LIVES MATTER" CHANTS RING OUT
Mothers Of The Movement Endorse Hillary Clinton
38 minutes ago
THE DETAILS
A coalition of mothers whose children lost their lives in high profile cases across the country, known as the Mothers Of The Movement, were greeted with deafening chants of "Black Lives Matter" before telling their stories. The mothers of Sandra Bland, Jordan Davis, and Trayvon Martin spoke for the group, soliciting both tears and applause from the crowd. "Hillary Clinton has the compassion and understanding to comfort a grieving mother," said Sybrina Fulton, the mother of Trayvon Martin. "And that's why, in the memory of our children, we are imploring you — all of you — to vote this election day."
SOUTH DAKOTA GIVES HER CLINCHING DELEGATES
Clinton Officially Democratic Nominee for President
2 hours ago
THE DETAILS
With the South Dakota delegation announcing its delegate count, Hillary Rodham Clinton is officially the Democratic nominee for president, surpassing the 2383 delegates needed to clinch the nomination. Clinton is expected to speak at the convention on Thursday night and officially accept the nomination.
THE QUESTION
How Many People Protested in Philly Yesterday?
6 hours ago
THE ANSWER
About 5,500, according to official estimates. "The Monday figures marked a large increase from the protests at the Republican National Convention in Cleveland, where even the largest protests only drew a couple of hundred demonstrators. But it's a far cry from the 35,000 to 50,000 that Philadelphia city officials initially expected."
NO BATTLEGROUND STATES LEAN TRUMP
NY Times' Upshot Gives Clinton 68% Chance to Win
6 hours ago
THE LATEST
Only a day after FiveThirtyEight's Now Cast gave Donald Trump a 57% chance of winning, the New York Times' Upshot fires back with its own analysis that shows Hillary Clinton with a 68% chance to be the next president. Its model "calculates win probabilities for each state," which incorporate recent polls plus "a state's past election results and national polling." Notably, all of the battleground states that "vote like the country as a whole" either lean toward Clinton or are toss-ups. None lean toward Trump.
HOLCOMB IS A FORMER TOP AIDE
Indiana Lt. Gov. Tapped to Run for Pence's Seat
7 hours ago
THE DETAILS
On the second ballot, the Indiana Republican Party's Central Committee tapped Lt. Gov. Eric Holcomb as their nominee to succeed Gov. Mike Pence this fall. "Holcomb was a top aide to former Gov. Mitch Daniels and Sen. Dan Coats and a former chairman of the state Republican Party."