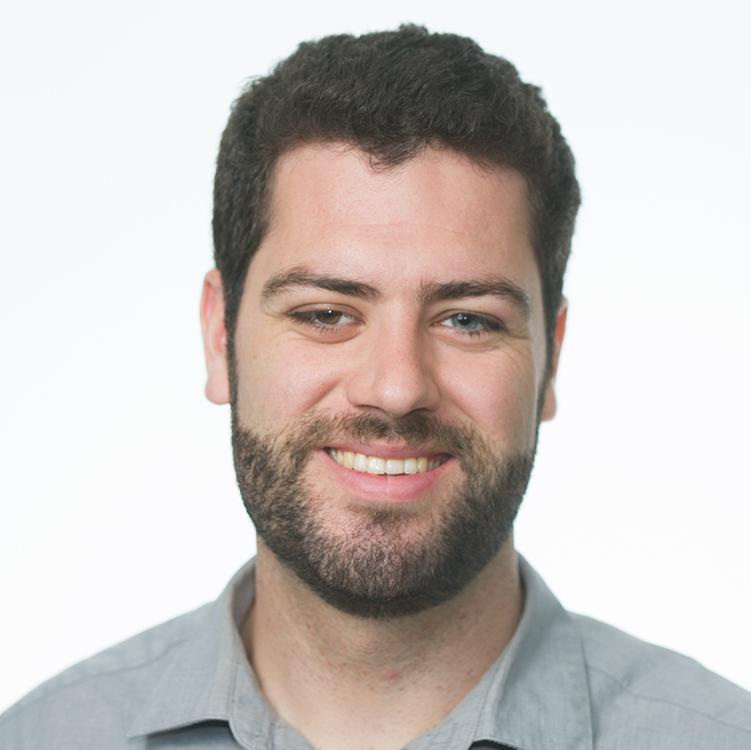 April 24, 2014, 12:59 p.m.
Con­sumer-ad­vocacy groups and lib­er­al law­makers are go­ing bal­list­ic over news that the Fed­er­al Com­mu­nic­a­tions Com­mis­sion plans to ad­vance watered-down net­work-neut­ral­ity rules.
The new reg­u­la­tions would al­low In­ter­net ser­vice pro­viders to charge web­sites for spe­cial "fast lanes" in at least some cases. So, for ex­ample, Com­cast could de­mand that Net­flix or You­Tube pay spe­cial fees to de­liv­er high-qual­ity video to their users. Web­sites that de­cline (or are un­able) to pay the fees would be re­leg­ated to slower lanes.
Free Press Pres­id­ent Craig Aaron ac­cused the FCC of "polit­ic­al cow­ardice and ex­treme short­sighted­ness," and he said the pro­pos­al is an "in­sult to those who care about pre­serving the open In­ter­net." Mi­chael Wein­berg, a vice pres­id­ent at Pub­lic Know­ledge, claimed the FCC is "in­vit­ing ISPs to pick win­ners and losers on­line."
The an­nounce­ment also promp­ted a swift back­lash from lib­er­als on Cap­it­ol Hill.
"Un­der this ter­ribly mis­guided pro­pos­al, the In­ter­net as we have come to know it would cease to ex­ist, and the av­er­age Amer­ic­an would be the big loser," Sen. Bernie Sanders of Ver­mont said. "We must not let private cor­por­a­tions turn big­ger and big­ger profits by put­ting a price tag on the free flow of ideas."
But the truth is that the FCC is boxed in­to a corner without many good op­tions. Com­mis­sion of­fi­cials ar­gue the stronger rules that ad­voc­ates want prob­ably wouldn't sur­vive in court.
The FCC first ad­op­ted net-neut­ral­ity rules in 2010. Those rules — form­ally called the Open In­ter­net Or­der — barred In­ter­net pro­viders from block­ing web­sites or from any "un­reas­on­able" dis­crim­in­a­tion against In­ter­net traffic. The idea was to pre­vent ISPs from be­com­ing "gate­keep­ers" that could stifle ac­cess to in­form­a­tion.
This past Janu­ary, the D.C. Cir­cuit Court of Ap­peals struck down the rules, say­ing they too closely re­sembled what are known as "com­mon car­riage" reg­u­la­tions.
Tra­di­tion­al phone lines, rail­roads, air­lines, and oth­er ser­vices are con­sidered com­mon car­ri­ers and must of­fer ser­vice to every­one. The FCC hasn't clas­si­fied broad­band In­ter­net pro­viders as com­mon car­ri­ers, and re­quir­ing them to serve all web­sites in­dis­crim­in­ately is es­sen­tially a com­mon-car­riage reg­u­la­tion, the court ruled.
Al­though the D.C. Cir­cuit threw out the rules, it up­held broad FCC au­thor­ity to reg­u­late broad­band In­ter­net un­der Sec­tion 706 of the Tele­com­mu­nic­a­tions Act, which says the agency has the power to en­cour­age the de­ploy­ment of broad­band net­works.
So in Feb­ru­ary, FCC Chair­man Tom Wheel­er an­nounced he would try to re­work the rules un­der the au­thor­ity that the court out­lined. But he couldn't just re­in­state the old or­der. Re­quir­ing In­ter­net pro­viders to of­fer equal ser­vice to all web­sites would likely run in­to the same com­mon-car­riage prob­lem.
Wheel­er out­lined his new net-neut­ral­ity rules Thursday, and the agency is sched­uled to vote May 15 on wheth­er to move for­ward with the pro­pos­al.
Un­der the new rules, the ban on block­ing web­sites would re­main in place. But in­stead of the old an­ti­discrim­in­a­tion rule, the FCC would al­low In­ter­net pro­viders to of­fer vary­ing speeds for web­sites as long as the ar­range­ments are "com­mer­cially reas­on­able."
The FCC has done little to ex­plain what "com­mer­cially reas­on­able" means, but of­fi­cials singled out a few factors that would in­form their re­view of fu­ture In­ter­net deals. Of­fi­cials said they plan to crack down on any ar­range­ments that are an­ti­com­pet­it­ive, bad for con­sumers, or in­fringe on free speech. Pro­viders would also not be al­lowed to fa­vor traffic from an "af­fil­i­ated en­tity" — so Com­cast couldn't boost con­tent from NBC (which it owns).
Pro­viders would have to of­fer a baseline level of ser­vice to all web­sites un­der the pro­pos­al.
On a con­fer­ence call with re­port­ers Thursday, an FCC of­fi­cial ar­gued that the new lan­guage isn't that dif­fer­ent from the old rules. Even the 2010 or­der only banned "un­reas­on­able" dis­crim­in­a­tion, the of­fi­cial poin­ted out.
While the de­tails of the new pro­pos­al still need to be etched out, it's a clear step back from the 2010 reg­u­la­tions. When the com­mis­sion ad­op­ted the 2010 or­der, then-Chair­man Ju­li­us Gen­achow­ski ex­pli­citly stated that it would ban In­ter­net "fast lanes."
"We are mak­ing clear that we are not ap­prov­ing so-called 'pay for pri­or­ity' ar­range­ments in­volving fast lanes for some com­pan­ies but not oth­ers," Gen­achow­ski said at the time, warn­ing that such deals "skew the mar­ket­place by fa­vor­ing one idea or ap­plic­a­tion or ser­vice over an­oth­er."
The FCC is clearly open­ing the door to some pay-for-pri­or­ity In­ter­net deals. But com­mis­sion of­fi­cials say the D.C. Cir­cuit rul­ing tied their hands; they have to al­low some ne­go­ti­ations between web­sites and In­ter­net pro­viders for faster speeds. A blanket pro­hib­i­tion on "fast lanes" would be a com­mon car­ri­er rule and would just get struck down again, they ar­gue.
Con­sumer groups have a simple solu­tion for the FCC's di­lemma: re­clas­si­fy broad­band pro­viders as com­mon car­ri­ers.
"The FCC took their best shot, and it turns out we were right," Har­old Feld, the seni­or vice pres­id­ent for Pub­lic Know­ledge, said. "You can't get to where you want to go un­der [Sec­tion] 706, so you need to [re­clas­si­fy]."
That move would likely al­low the FCC to just re­in­state the old rules and ban web­sites from pay­ing for faster ser­vice. But re­clas­si­fic­a­tion has much big­ger im­plic­a­tions than just net neut­ral­ity.
The FCC would be ap­ply­ing a massive reg­u­lat­ory re­gime cur­rently used for phone com­pan­ies on broad­band pro­viders. It's de­bat­able wheth­er it's a polit­ic­ally vi­able op­tion. Con­gres­sion­al Re­pub­lic­ans and busi­ness groups would launch an all-out war, warn­ing the FCC could kill the In­ter­net eco­nomy.
Re­clas­si­fic­a­tion could de­rail the oth­er items on Wheel­er's agenda, such as an auc­tion of air­wave li­censes, a net­work tech­no­logy trans­ition, and the pres­id­ent's pro­pos­al to im­prove In­ter­net ac­cess in schools. Con­sumer groups ar­gue that pro­tect­ing an open In­ter­net is worth the fight.
"If you really care about this, just bite the bul­let," Feld said. "They're not go­ing to ab­ol­ish the FCC over this, and they can't im­peach you."
Wheel­er con­tin­ues to say that re­clas­si­fic­a­tion is "on the table," but con­sumer groups won­der what he's wait­ing for.
What We're Following See More »
GOOGLE SEARCHES SPIKE
Libertarians Getting a Second Look?
8 hours ago
VEEPSTAKES
Trump Floats Gingrich, Kasich as Running Mates
9 hours ago
THE LATEST
Newt Gringrich is actively positioning himself as a possible VP nominee for Donald Trump, according to National Review. After a New York Times piece mentioned him as a possible running mate, he said, "It is an honor to be mentioned. We need a new Contract with America to outline a 100-day plan to take back Washington from the lobbyists, bureaucrats, unions, and leftists. After helping in 1980 with Reagan and 1995 as speaker I know we have to move boldly and decisively before the election results wear off and the establishment starts fighting us. That is my focus." Meanwhile, Trump told CNN he'd be "interested in vetting" John Kasich as well.
NO MORE CUTS
House Dems Push on Puerto Rico, Citing Zika
10 hours ago
THE LATEST
"House Democrats are stepping up pressure on Republicans to advance legislation addressing Puerto Rico's worsening debt crisis by issuing a report arguing that austerity cuts can't be sustained and have made the island more vulnerable to the mosquito-borne Zika virus." Democrats on the House Natural Resources Committee released a report yesterday that argued "further sharp reductions in government spending can't be a part of a legislative solution"—especially with a rainy season boosting the mosquito population and stressing an island health system already struggling to deal with the Zika virus.
USING LOCAL CELLS
Clapper: ISIS Can Stage Attacks in U.S.
11 hours ago
THE DETAILS
"ISIS has the capability to stage a Paris-style attack in the U.S. using local cells to strike in multiple locations and inflict dozens of casualties, according to the Obama administration's top U.S. intelligence official." Director of National Intelligence James Clapper told CNN's Peter Bergen that such a scenario is "something we worry about a lot in the United States, that they could conjure up a raid like they did in Paris or Brussels."