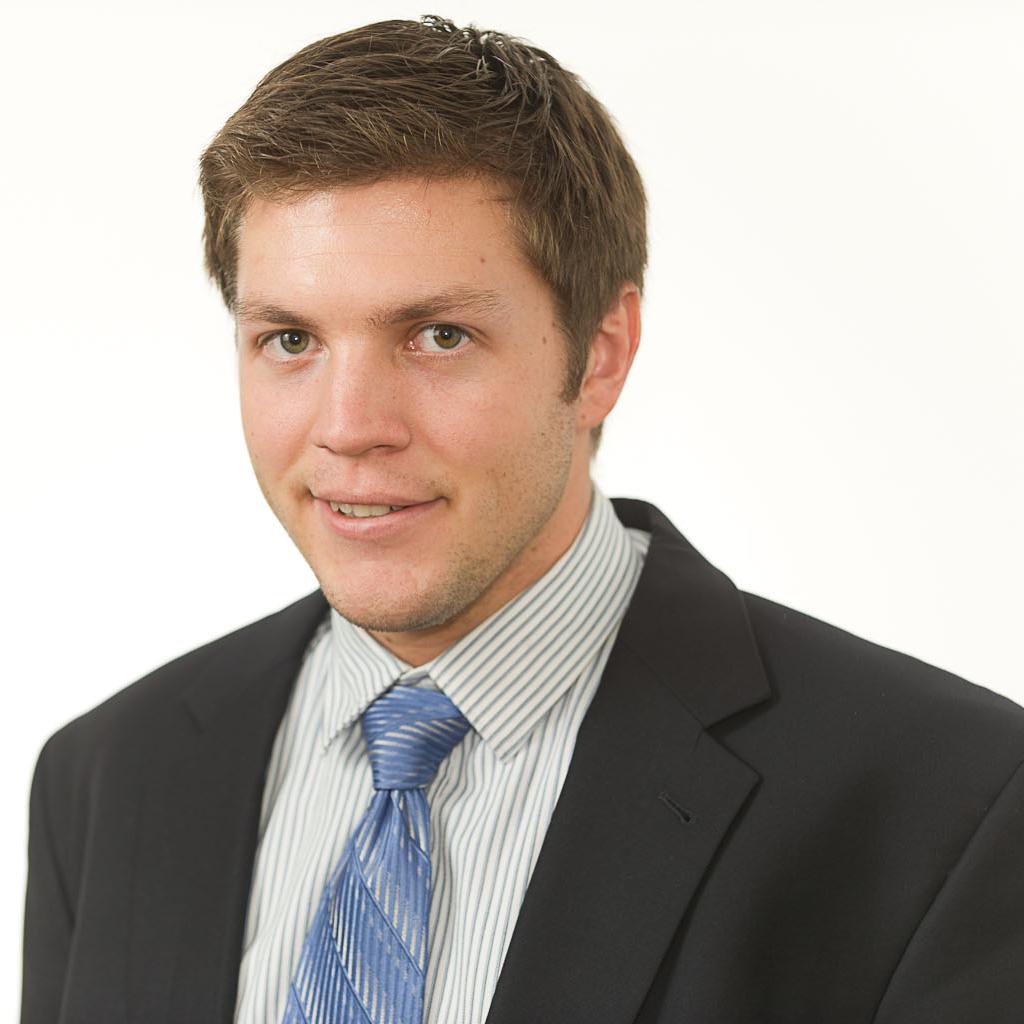 March 12, 2014, 10:40 a.m.
Tax law­yers and House mem­bers wrestled with how to best tax pur­chases made over the In­ter­net on Wed­nes­day, mulling such op­tions as levy­ing taxes based on the re­tail­er's loc­a­tion in­stead of the pur­chaser's ad­dress.
Ju­di­ciary Com­mit­tee Chair­man Bob Good­latte star­ted by de­clar­ing that the Mar­ket­place Fair­ness Act the Sen­ate passed last year — which au­thor­izes states to com­pel on­line busi­nesses to pay sales taxes — is a non­starter in the lower cham­ber. He went on to say he wants to start "win­now­ing down" al­tern­at­ive pro­pos­als to put on­line re­tail­ers on an even foothold with brick-and-mor­tar stores.
Cur­rently, tax laws re­quire busi­nesses to have a phys­ic­al pres­ence in a state to col­lect sales taxes on pur­chases made there. Good­latte ac­know­ledged loc­al busi­nesses could be hurt as con­sumers take their shop­ping on­line to avoid pay­ing sales tax.
"Many ar­gue that un­fair sales-tax laws are con­trib­ut­ing to [the de­cline of tra­di­tion­al re­tail­ers]," the Vir­gin­ia Re­pub­lic­an said. "The com­mit­tee is sym­path­et­ic to the plight of tra­di­tion­al re­tail­ers. It is ser­i­ous about search­ing for a solu­tion that the vari­ous parties can ac­cept."
Good­latte did not lay out a timeline for le­gis­la­tion, but Demo­crats urged quick ac­tion.
"This is­sue is a prime op­por­tun­ity for all of us to work in a bi­par­tis­an basis on le­gis­la­tion," rank­ing mem­ber John Con­yers said. "But it is im­per­at­ive that we do so this year."
The Michigan Demo­crat said he would have pre­ferred to mark up the Sen­ate bill, but was pleased the is­sue was be­ing ad­dressed.
Op­pon­ents to the Sen­ate bill have ar­gued it would bur­den on­line re­tail­ers with meet­ing tax re­quire­ments for the coun­try's nearly 10,000 tax­ing jur­is­dic­tions, and the tax law­yers who spoke Wed­nes­day said their op­tions would solve that con­cern.
One al­tern­at­ive — ori­gin sourcing — would levy state sales taxes based on the re­tail­er's loc­a­tion rather than the pur­chaser's ad­dress.
"Simply treat­ing re­mote sales in the same way that we already treat brick-and-mor­tar sales would level the play­ing field in an hon­est way," said the R Street In­sti­tute's An­drew Moylan.
De­tract­ors said such a pro­pos­al could set off a "race to the bot­tom," caus­ing re­tail­ers to rush en masse to es­tab­lish loc­a­tions in the five states that don't cur­rently col­lect sales tax. Oth­ers ar­gued for keep­ing con­sumers' tax con­tri­bu­tions loc­al.
"If I buy something in Wash­ing­ton, I don't want to pay Wash­ing­ton," said Re­pub­lic­an Rep. Spen­cer Bachus of Alabama. "I want to pay where my kids go to school."
An­oth­er pro­pos­al floated by the Si­mon Prop­erty Group's Wil­li­am Moschella would simply ban trans­ac­tions that don't meet the sales-tax laws of the state to which the product is shipped.
Oth­ers touted the Stream­lined Sales Tax Pro­ject, a 24-state ef­fort to make sales taxes sim­pler and more uni­form in or­der to pave the way for a na­tion­wide on­line sales tax.
Con­sumers are tech­nic­ally ob­lig­ated to pay a use tax on sales-tax-free on­line pur­chases, es­sen­tially giv­ing their state gov­ern­ment an equi­val­ent amount. But few­er than 2 per­cent of on­line shop­pers pay the tax, and some es­tim­ates peg the lost rev­en­ue to state gov­ern­ments at $23 bil­lion. Many gov­ernors have ex­pressed a de­sire to col­lect that ex­tra cash flow, and some have pledged a re­duc­tion in oth­er taxes if on­line sales tax rev­en­ues start rolling in.
Mean­while, tra­di­tion­al re­tail­ers have backed the Sen­ate bill, as has Amazon — which has an in­creas­ing foot­print as it ex­pands its ware­houses in­to more states. EBay has led much of the op­pos­i­tion to le­gis­la­tion.
The chief is­sue raised by op­pon­ents is the dif­fi­culty for on­line re­tail­ers — es­pe­cially smal­ler ones — in cor­rectly as­sess­ing sales tax for buy­ers all over the coun­try. Com­pli­ance is­sues could lead to out-of-state audits and cause ex­pens­ive lit­ig­a­tion for re­tail­ers, some mem­bers said.
Ad­voc­ates said those con­cerns are over­blown, re­spond­ing that simple soft­ware could make com­pli­ance easy. But that didn't sat­is­fy some Re­pub­lic­ans, who said the Af­ford­able Care Act's rocky rol­lout has made them leery of gov­ern­ment-touted soft­ware fixes. "We can't com­pute our way out of a pa­per bag," said Re­pub­lic­an Rep. Blake Far­enthold of Texas.
What We're Following See More »
AT LEAST NOT YET
Paul Ryan Can't Get Behind Trump
12 hours ago
THE LATEST
Paul Ryan told CNN today he's "not ready" to back Donald Trump at this time. "I'm not there right now," he said. Ryan said Trump needs to unify "all wings of the Republican Party and the conservative movement" and then run a campaign that will allow Americans to "have something that they're proud to support and proud to be a part of. And we've got a ways to go from here to there."
STAFF PICKS
Trump Roadmapped His Candidacy in 2000
14 hours ago
WHY WE CARE
The Daily Beast has unearthed a piece that Donald Trump wrote for Gear magazine in 2000, which anticipates his 2016 sales pitch quite well. "Perhaps it's time for a dealmaker who can get the leaders of Congress to the table, forge consensus, and strike compromise," he writes. Oddly, he opens by defending his reputation as a womanizer: "The hypocrites argue that a man who loves and appreciates beautiful women (and does so legally and openly) shouldn't become a national leader? Is there something wrong with appreciating beautiful women? Don't we want people in public office who show signs of life?"
'NO MORAL OR ETHICAL GROUNDING'
Sen. Murphy: Trump Shouldn't Get Classified Briefigs
14 hours ago
JOINS BUSHES, MCCAIN
Romney to Skip Convention
15 hours ago
THE LATEST
An aide to Mitt Romney confirmed to the Washington Post that the 2102 GOP nominee will not attend the Republican convention this year. He joins the two living Republican presidents, George W. Bush and George H.W. Bush, as well as 2008 nominee John McCain in skipping the event. Even among living Republican nominees, that leaves only Bob Dole who could conceivably show up. Dole did say in January that he'd prefer Trump to Ted Cruz, but his age (92) could keep him from attending.
#NEVERTRUMP
Sen. Sasse Calls for a Third Candidate
18 hours ago
THE LATEST
Sen. Ben Sasse, the most prominent elected official to declare that he's #NeverTrump, wrote an open letter on Facebook to the "majority of Americans who wonder why the nation that put a man on the moon can't find a healthy leader who can take us forward together." Calling to mind recent conversations at a Fremont, Neb., Walmart, the senator pitted the presumptive general election battle between Donald Trump and Hillary Clinton as such a "terrible choice" that there would be an appetite for another candidate to emerge. In a parenthetical aside to reporters, Sasse ruled himself out. "Such a leader should be able to campaign 24/7 for the next six months," he wrote. "Therefore he/she likely can't be an engaged parent with little kids." Meanwhile, his colleague Sen. John McCain (R-AZ) admitted in a private recording obtained by Politico that Trump hurts his reelection chances.