It was around 9 o'clock on a Sat­urday night in early Oc­to­ber when Tom Sprin­gowski and I pulled up to the steel mill. The plant—im­mense as a fort­ress, its smokestacks as im­pos­ing as watchtowers—un­furls across nearly three miles of Lo­rain, Ohio, a town perched on Lake Erie. At one time, it em­ployed thou­sands of people. "When I was a kid, they'd just be belch­ing smoke out of there," Sprin­gowski, a former United Auto Work­ers ne­go­ti­at­or, told me. "This place was, like, or­ange."
Un­til quite re­cently, the plant had been a point of civic pride, a hol­d­out on a shore­front pocked with man­u­fac­tur­ing ru­ins. But earli­er this year, U.S. Steel idled large parts of the mill and laid off about 600 em­ploy­ees, most of its re­main­ing work­force. Now, the rust­ing hulk looms over Lo­rain—pop­u­la­tion: 64,000—just be­hind a string of used-car lots, shot-and-beer joints, and boarded-up Pol­ish and Slov­e­ni­an so­cial clubs.
I had met Sprin­gowski a few hours earli­er at a fun­draiser for a loc­al labor lead­er who was mount­ing an in­de­pend­ent bid for city coun­cil. The TVs in the Derby Sports Bar and Grille were tuned to the Ohio State–In­di­ana foot­ball game; dozens of sup­port­ers—many of them uni­on of­fi­cials—were sport­ing Buck­eye red and drink­ing beer from plastic cups.
I was in north­east Ohio on a mis­sion to find out how or­gan­ized labor is feel­ing these days about Hil­lary Clin­ton. Sev­en years ago, Clin­ton cap­tured a ma­jor­ity of uni­on house­holds in Ohio, en route to a 10-point primary vic­tory against Barack Obama. In Lo­rain County, her mar­gin was even more re­sound­ing: 57-to-41.
At this fun­draiser, however, skep­ti­cism to­ward Clin­ton was def­in­itely in the air. Of the nine uni­on mem­bers I in­ter­viewed, just one was sup­port­ing her. (Four were un­de­cided, three were back­ing Bernie Sanders, and one was lean­ing to­ward Marco Ru­bio.) Some as­so­ci­ated her with the un­pop­u­lar trade policies of her hus­band. Oth­ers said she had been tain­ted by con­tro­versy, past and present. Most ques­tioned her com­mit­ment to labor.
"I think Hil­lary says the right things," says one UAW member. "I don't think she really be­lieves in all those things."
"I think Hil­lary says the right things," said Jim Slone, head of the Lo­rain County UAW's polit­ic­al ac­tion com­mit­tee. (Slone voted for Clin­ton in 2008.) "I don't think she really be­lieves in all those things."
Ron Adkins, chief stew­ard of Ma­chin­ists Uni­on Loc­al 1802 and a Hil­lary voter sev­en years ago, told me his na­tion­al uni­on had en­dorsed Clin­ton too early in the 2016 cycle. "I'm not say­ing she wouldn't be a good can­did­ate," he said, "but I'm per­son­ally tired of vot­ing for these politi­cians that sup­port free trade and do noth­ing for labor-law re­form."
Mary Sprin­gowski, Tom's wife and a UAW mem­ber who voted for John Ed­wards in 2008, called Clin­ton a "Pre­tend-o-crat." "These politi­cians don't rep­res­ent labor any­more," she said. "I'm liv­ing in a city that is dy­ing, and they don't care."
Tom Sprin­gowski, who voted for Obama in the 2008 primary, wanted to show me why people felt this way. So we piled in­to his 1998 Ford Taur­us and rumbled in­to down­town Lo­rain. Though it was a Sat­urday night, we spot­ted only a hand­ful of rev­el­ers: smokers puff­ing out­side the Palace Theat­er, killing time be­fore an Arlo Gu­thrie show. We drove down the main drag, past Boot­leg­ger's Den (a biker bar), Midtown Bail Bonds (whose neon sign de­pic­ted the Mono­poly man in jail garb), and the Glass House (a head shop ad­vert­ising a bong shaped like Fe­lix the Cat). Sprin­gowski poin­ted out a post of­fice that had been re­made in­to a store prom­ising "Cash for Gold." Later, we passed a shuttered gypsum plant where Obama had prom­ised to spur man­u­fac­tur­ing in 2008. Listen­ing to the pres­id­en­tial can­did­ates today, "I don't hear of any at­tempt to try and bring in­dustry back in­to this coun­try," Tom told me. "There's no plan."
In 2008, while cam­paign­ing in Ohio, both Clin­ton and Obama pledged to rene­go­ti­ate the North Amer­ic­an Free Trade Agree­ment—NAF­TA may as well be a curse word in Lo­rain—and to cast a wary eye on fu­ture trade pacts. In the years since, however, Obama has re­peatedly in­furi­ated uni­on mem­bers in places like Lo­rain: by cham­pi­on­ing the Trans-Pa­cific Part­ner­ship, which, in uni­on par­lance, is "NAF­TA on ster­oids"; by in­sti­tut­ing the so-called "Ca­dillac tax" on high-cost health care plans, the kind en­joyed by many uni­on mem­bers; by fail­ing to pass card-check le­gis­la­tion, which would make it easi­er for labor to or­gan­ize.
When I was in Lo­rain, Clin­ton was still dither­ing on wheth­er to sup­port TPP. A few days after I left, she came out against the deal. Re­cently, I called back some of the people I'd met that night to gauge their re­ac­tion to Clin­ton's an­nounce­ment:
"Why did it take her so long?" Mary Sprin­gowski asked. "To me, that's hol­low."
"She hasn't gone far enough on it," her hus­band said, "but it's a step in the right dir­ec­tion, for sure." He said he was look­ing for Clin­ton to of­fer "spe­cif­ics and par­tic­u­larly tar­iffs."
"Say­ing, 'It doesn't meet my stand­ards,' doesn't sat­is­fy me," Slone ex­plained. Clin­ton, he said, needs to as­sure voters that she is not "us­ing some of the same stand­ards her hus­band did" with NAF­TA. "Can you really trust her to do what she has said she's go­ing to do?" he asked. "I think, when push comes to shove, she would sign TPP."
"I'm still a little sus­pect. I think she's pan­der­ing to labor," Adkins told me. 
On the oth­er hand, one of the un­de­cideds I'd met at the fun­draiser—John Gallo, former pres­id­ent of United Steel­work­ers Loc­al 6621 in Lo­rain—told me that Clin­ton's TPP state­ment had pushed him off the fence. "She came out against it," he said. "That's good enough for me."
Such are the com­plex­it­ies of Hil­lary Clin­ton's in-some-ways-warm-but-in-oth­er-ways-cool re­la­tion­ship with or­gan­ized labor—a re­la­tion­ship I set out to doc­u­ment re­cently by in­ter­view­ing about 40 uni­on mem­bers in sev­er­al towns in north­east Ohio as well as about 30 more in Nevada, an­oth­er key state where or­gan­ized labor looms large. (Clin­ton's cam­paign de­clined to com­ment for this piece.) On the sur­face, Clin­ton and labor would ap­pear to be strong al­lies. She would al­most cer­tainly be a more pro-uni­on pres­id­ent than any of her plaus­ible Re­pub­lic­an op­pon­ents. And it's there­fore no sur­prise that at least 12 na­tion­al uni­ons have en­dorsed her. It's also a near-cer­tainty that she will win a ma­jor­ity of uni­on voters next Novem­ber.
Yet look a bit closer, and the polit­ics get cloud­i­er. Clin­ton's re­cord on labor is­sues, stretch­ing back many years, is con­tra­dict­ory and dif­fi­cult to de­cipher, and or­gan­ized labor is very far from uni­ver­sally en­thu­si­ast­ic about her can­did­acy. Sure, most uni­on mem­bers will vote for her, but it's still an open ques­tion wheth­er she can gin up the ex­cite­ment and de­cis­ive mar­gins she will need next Novem­ber among this im­port­ant con­stitu­ency.
In re­cent weeks, Clin­ton has seemed to sense that she has work to do vis-à-vis or­gan­ized labor. Not only has she come out against TPP, but, just be­fore I ar­rived in Ohio, she also en­dorsed re­peal of the Ca­dillac tax. The ques­tion is wheth­er these moves can over­come the baseline skep­ti­cism that I heard from many uni­on mem­bers—es­pe­cially in Ohio—and re­solve what ap­pears to be a split opin­ion about her with­in the world of or­gan­ized labor. "She's gotta con­vince people, par­tic­u­larly work­ers, that she means what she says and she says what she means. And that's her chal­lenge, I think," says AFL-CIO pres­id­ent Richard Trumka. "I think as her po­s­i­tions have cla­ri­fied, she's demon­strated, I think, more and more, that she's on the right side of the ledger with the is­sues. … In the past, she ac­ted like she wanted our vote. Now she's ac­tu­ally act­ing like she wants our sup­port. Ma­jor dif­fer­ence. Ma­jor dif­fer­ence. And she needs our sup­port—the sup­port of work­ing people—to win."
CLIN­TON'S FATH­ER, ac­cord­ing to Carl Bern­stein's bio­graphy A Wo­man in Charge, was a staunch con­ser­vat­ive who des­pised uni­ons. But as Hil­lary grew up, she moved left on the polit­ic­al spec­trum, and as a law stu­dent, she helped to ex­pose the squal­id liv­ing con­di­tions im­posed on mi­grant farm­work­ers. She also col­lab­or­ated with uni­on or­gan­izers to re­gister Latino voters along the Texas bor­der while work­ing on George McGov­ern's pres­id­en­tial cam­paign.
In Arkan­sas, however, Hil­lary ended up hav­ing a sour re­la­tion­ship with the main teach­ers' uni­on, the Arkan­sas Edu­ca­tion As­so­ci­ation. Dur­ing his gov­ernor­ship, Bill ap­poin­ted her to head a task force charged with over­haul­ing the state's edu­ca­tion sys­tem. Ul­ti­mately, one of the group's re­com­mend­a­tions was that edu­cat­ors should be re­quired to take a ba­sic-skills test in or­der to keep their jobs. "It was over­whelm­ingly Hil­lary's idea," Dick Mor­ris, the Clin­tons' on-again/off-again strategist who played a key role in the edu­ca­tion over­haul, told me. "It was the most cour­ageous thing she's ever done."
The teach­ers' uni­on was out­raged. But the teach­er test proved pop­u­lar with Re­pub­lic­ans and in­de­pend­ents, giv­ing the Clin­tons the votes they needed to pass the edu­ca­tion-re­form pack­age. "Ori­gin­ally, we con­ceived of it as a polit­ic­al man­euver, but when we saw the groundswell of sup­port it gen­er­ated," the Clin­tons knew they had found a trans­form­a­tion­al is­sue, Mor­ris told me. He re­called con­duct­ing polling on Clin­ton's gov­ernor­ship in 1990 and found that, sev­en years later, teach­er test­ing was the top is­sue voters iden­ti­fied with him. "There was no oth­er is­sue that came close," Mor­ris told me. "It an­im­ated his en­tire gov­ernor­ship."
An­oth­er sore spot for labor from those years was Hil­lary's ten­ure on the board of Wal­mart, the Arkan­sas-based re­tail gi­ant that has long res­isted uni­on­iz­a­tion drives. In 1986, Sam Walton, the com­pany's founder, tapped Clin­ton to sit on the 15-mem­ber board of dir­ect­ors. In her 2003 mem­oir, Liv­ing His­tory, Clin­ton said Walton "taught me a great deal about cor­por­ate in­teg­rity and suc­cess." She also noted her work pro­mot­ing a "Buy Amer­ica" pro­gram, which "put people to work and saved jobs around the coun­try."
But in the run-up to her last pres­id­en­tial cam­paign, she re­turned a $5,000 dona­tion from Wal­mart, cit­ing "ser­i­ous dif­fer­ences" with its prac­tices. When her board ten­ure emerged as an is­sue in 2008—Obama used it to ques­tion her com­mit­ment to labor—she said she be­lieved that Wal­mart work­ers should be able to uni­on­ize and bar­gain col­lect­ively. Her sup­port­ers, in­clud­ing her hus­band, ar­gued that in Arkan­sas—a right-to-work state—she had little lever­age to change the com­pany's cul­ture. "We lived in a state that had a very weak labor move­ment," Bill Clin­ton said in 2008. "She knew there was no way she could change that, not with it headquartered in Arkan­sas, and she agreed to serve."
Now, with the United Food and Com­mer­cial Work­ers tar­get­ing Wal­mart—the uni­on aired ads dur­ing last month's Demo­crat­ic de­bate fea­tur­ing work­ers lament­ing low pay, er­rat­ic sched­ules, and sparse be­ne­fits—Clin­ton's ties to the com­pany will al­most cer­tainly re­turn to the fore­front. Joe Thay­er, former pres­id­ent of the Lo­rain County AFL-CIO, told me Clin­ton's ser­vice was trouble­some be­cause Wal­mart is "100 per­cent against any­thing and everything that labor should be tak­ing a stand for." Har­riet Ap­pleg­ate, head of the North Shore Fed­er­a­tion of Labor in Ohio, noted that Clin­ton's stint on Wal­mart's board was a factor for some of her af­fil­i­ates' mem­bers. "How could any­body who relates to labor ever, ever, ever, ever say yes to be­ing on the board of Wal­mart?" she asked. "That's so many or­ders of mag­nitude re­moved from a labor per­spect­ive. I think that's really telling. … Any­body who could say yes to that would have to be not one of us or even close to be­ing one of us. … I don't care when in her ca­reer it was. Wal­mart was nev­er a good guy."
BILL AND HIL­LARY'S years in the White House only fur­ther com­plic­ate the ques­tion of how she feels about or­gan­ized labor. Among the biggest mys­ter­ies in ret­ro­spect: where she really stood on NAF­TA. "My own re­col­lec­tion is that, in the 1992 cam­paign, when Gov. Clin­ton was try­ing to de­cide wheth­er to en­dorse NAF­TA, Hil­lary was more skep­tic­al than oth­ers on our team," Clin­ton ad­viser Paul Begala re­calls. "So count her as a NAF­TA skep­tic." Once Bill took of­fice, Hil­lary was sin­gu­larly fo­cused on health care re­form and, ac­cord­ing to her chief of staff, Melanne Verveer, was frus­trated that more cent­rist items—NAF­TA and de­fi­cit re­duc­tion—ini­tially con­sumed so much time on the pres­id­ent's agenda.
And yet, Hil­lary also pub­licly sup­por­ted NAF­TA, say­ing in 1996 that it was "prov­ing its worth." "I think it's fair to say she's for trade but not for trade for trade's sake," says Verveer. "It's got to be smart." On NAF­TA, she says, Hil­lary "cer­tainly wor­ried about the fact that we needed to be very clear on labor stand­ards and en­vir­on­ment­al stand­ards, and that was something she raised con­sist­ently in con­ver­sa­tion. But in the end, she was the first lady and not the pres­id­ent."
NAF­TA came up again when Clin­ton was cam­paign­ing for the Sen­ate in uni­on-heavy New York in 2000. This time, she soun­ded a cau­tion­ary note, call­ing the agree­ment "flawed" and not­ing that it had ori­gin­ated in the first Bush ad­min­is­tra­tion. "We in­her­ited an agree­ment, [and] we didn't get everything we should have got out of it, in my opin­ion," she said.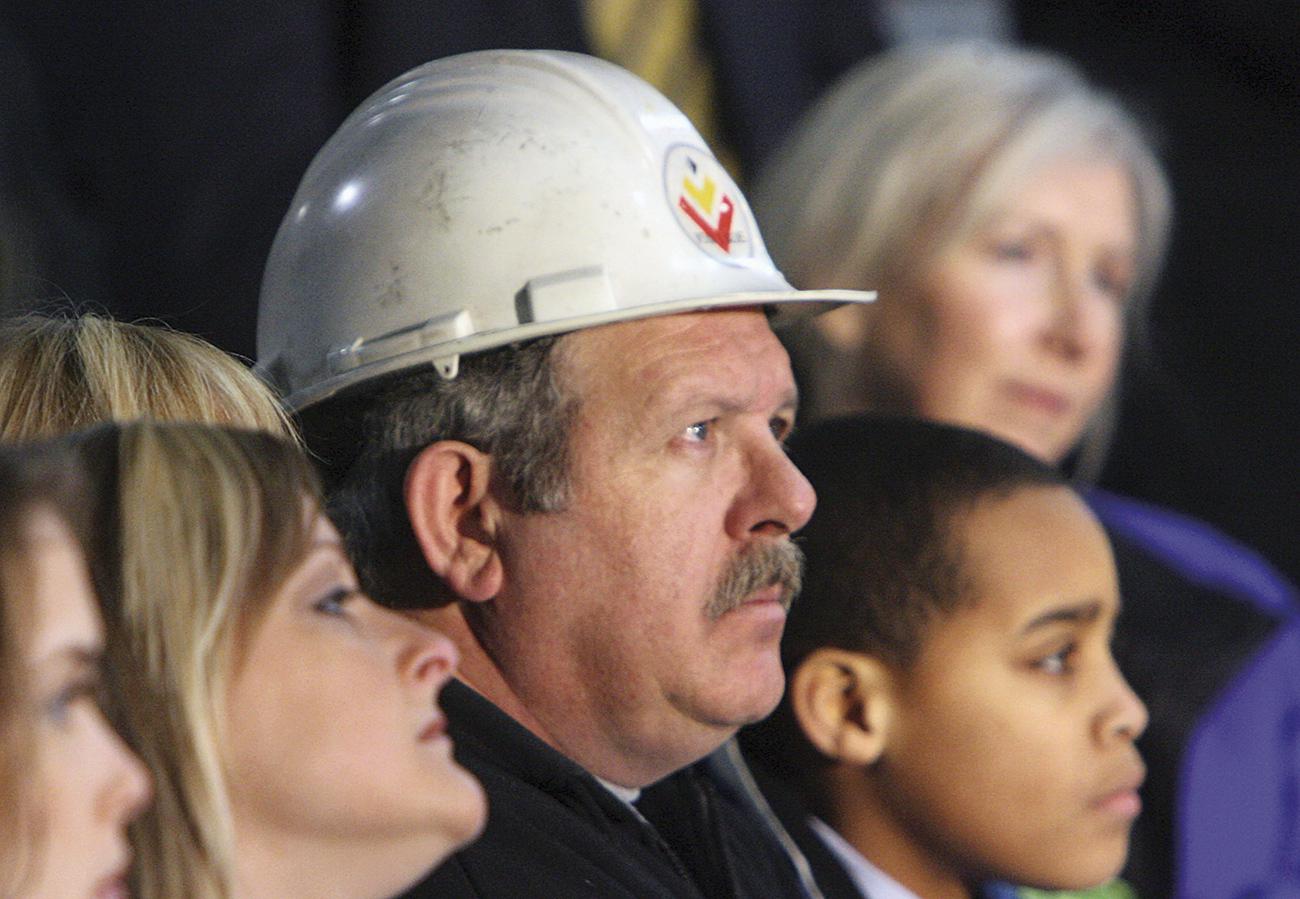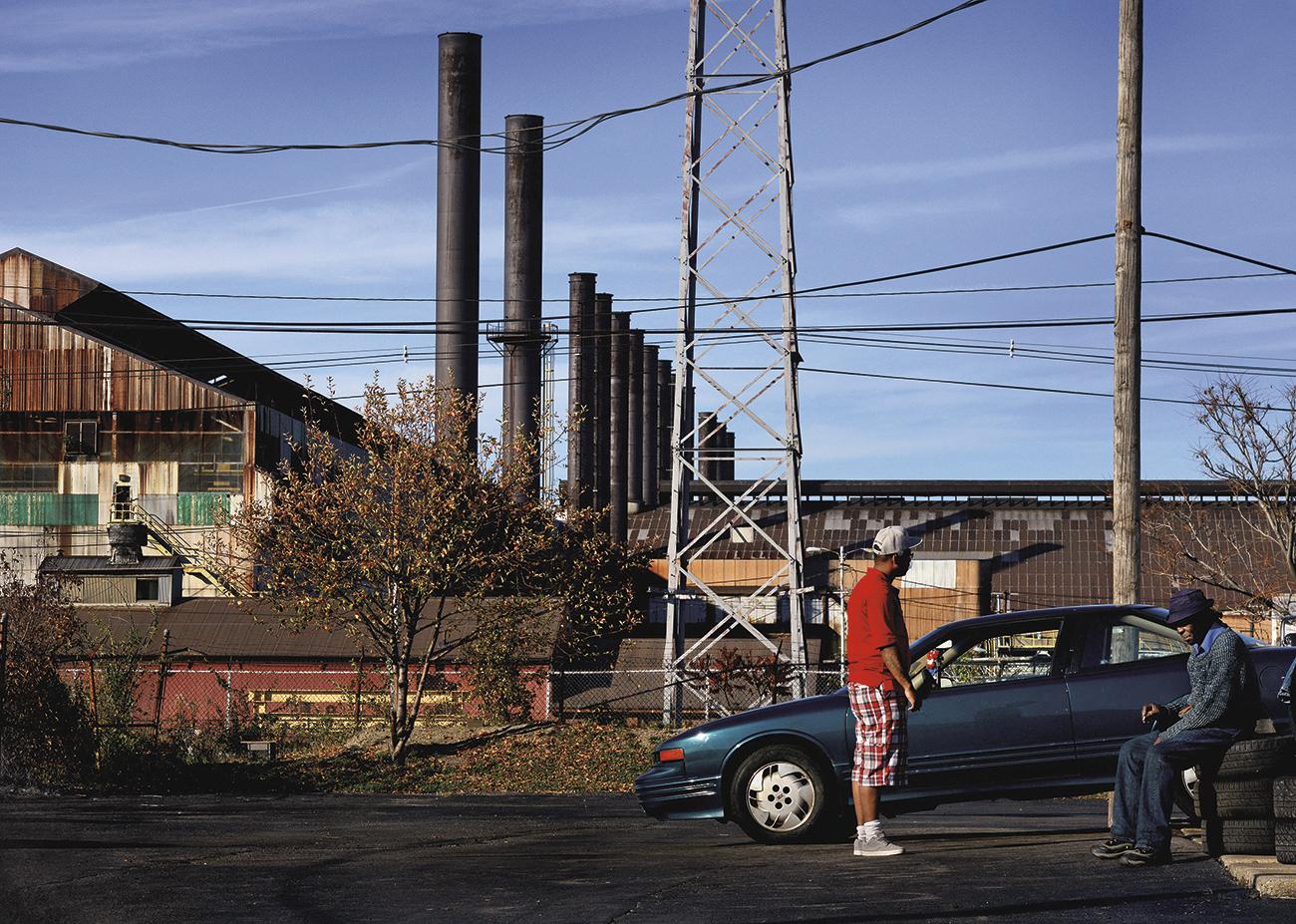 That year, Clin­ton made the rounds with New York's power­ful labor lead­ers. She pledged to de­fend or­gan­iz­ing rights and im­mig­rant rights, and she re­it­er­ated her com­mit­ment to over­haul­ing the health care sys­tem. Uni­ons quickly ral­lied be­hind her cam­paign. Denis Hughes, former head of the New York State AFL-CIO, told me that Clin­ton demon­strated an ease among uni­on mem­bers and a deep un­der­stand­ing of labor is­sues. "I would say that she in­tu­it­ively un­der­stood where I was go­ing with these things. It didn't take a lot of con­vin­cing to get her to agree to where we were," he said. "She came to New York, she could be as open about labor as she wanted to be. She didn't have to worry about the con­sequences. She be­came much more of an ad­voc­ate than she had been be­fore."
As a sen­at­or, Clin­ton co-foun­ded the Sen­ate "man­u­fac­tur­ing caucus," a bi­par­tis­an group of law­makers who pushed to pre­serve the coun­try's dwind­ling man­u­fac­tur­ing in­dustry. On trade, she took a nu­anced ap­proach, in­formed, she would later say, by a study she com­mis­sioned on the ef­fect of NAF­TA on New York busi­nesses, par­tic­u­larly farm­ers, who found it dif­fi­cult to ex­port their products to Canada. While Hil­lary ul­ti­mately voted for a series of small trade deals—say­ing in 2005, "I be­lieve that prop­erly ne­go­ti­ated trade agree­ments can in­crease liv­ing stand­ards and foster open­ness and eco­nom­ic de­vel­op­ment for all parties"—she op­posed the Cent­ral Amer­ic­an Free Trade Agree­ment, which Bill pub­licly sup­por­ted. Speak­ing on the Sen­ate floor, she cited weak labor and en­vir­on­ment­al stand­ards, and said the pact did not con­tain pro­vi­sions to help Amer­ic­an work­ers who lost their jobs.
Dur­ing the 2008 pres­id­en­tial nom­in­a­tion battle, NAF­TA once again be­came a cam­paign is­sue for Hil­lary, as Obama sought to run to her left on trade. "You know, I have been a crit­ic of NAF­TA from the very be­gin­ning," Clin­ton in­sisted. "I didn't have a pub­lic po­s­i­tion on it, be­cause I was part of the ad­min­is­tra­tion." In Ohio, she sought to neut­ral­ize her NAF­TA prob­lems with charges of her own—seiz­ing on a re­port that one of Obama's eco­nom­ic ad­visers had told Ca­na­dian of­fi­cials that his op­pos­i­tion to NAF­TA was largely cam­paign rhet­or­ic, not sin­cere policy. Strik­ing a pop­u­list pitch, she weaved tales of down­trod­den, work­ing-class people in­to her stump speech and por­trayed her­self as an in­defatig­able pu­gil­ist. Ohio loved it. As Dan Balz and Haynes John­son wrote in The Battle for Amer­ica: 2008, Clin­ton had be­come "the em­bod­i­ment of the voters who had the power to save her can­did­acy."
Later, as with the battle over NAF­TA, the TPP saga seemed to bring out some stark con­tra­dic­tions in Clin­ton's in­stincts on trade and labor. While serving as sec­ret­ary of State, she said that the deal "sets the gold stand­ard in trade agree­ments"; then, in her 2014 mem­oir, she wrote that, while she was op­tim­ist­ic about TPP, "it makes sense to re­serve judg­ment un­til we can eval­u­ate the fi­nal pro­posed agree­ment"; and last month, she an­nounced her op­pos­i­tion to the deal.
THE HOS­TIL­ITY TO TPP I heard in Ohio—the third-largest man­u­fac­tur­ing state in the coun­try—made clear just how im­per­at­ive it was for Clin­ton to even­tu­ally come out against the deal. "She's been very, very cagey about it, and that scares our mem­bers," Jose Ar­royo, a staff rep for the United Steel­work­ers, told me in early Oc­to­ber.
A few weeks later, when I called Ar­royo to get his re­ac­tion to Clin­ton's new TPP po­s­i­tion, he wasn't es­pe­cially im­pressed. He had just over­seen two plant clos­ures and was pre­par­ing to host a job fair for un­em­ployed work­ers. "She's go­ing to say what she has to say," he told me. Clin­ton's TPP op­pos­i­tion re­minded him of her long delay on the Key­stone XL pipeline: "Her po­s­i­tion was, 'Let me see what's pop­u­lar, let me not take a stance, and I'll get back to you in six months when the top­ic dies down and fizzles out.' "
TPP is, simply put, a tox­ic is­sue in the state right now. When I asked former Gov. Ted Strick­land, a Clin­ton sup­port­er who is run­ning for U.S. Sen­ate, wheth­er he op­posed TPP, he took a step back and stared at me as if I were crazy. A full five seconds of si­lence passed. "How strongly can I put this," he said—and then he pro­ceeded to put his op­pos­i­tion strongly. As if to leave no doubt, he ad­ded, "I had the good sense to op­pose NAF­TA." When I told him that Clin­ton had not been so clear and that her cau­tious ap­proach was driv­ing doubts among uni­on mem­bers, Strick­land paused again. He told me that she and her labor re­cord would fare well against the even­tu­al Re­pub­lic­an nom­in­ee. "I think work­ing people un­der­stand that there would be no com­par­is­on," he said. Then he re­turned to his own stance on TPP: "I made my de­cision early on, and I'm stick­ing to it."
I'd met both Ar­royo and Strick­land at an event at McMe­namy's Res­taur­ant in Niles, a work­ing-class city of 19,000. There, in the mirrored ban­quet hall, hun­dreds of uni­on of­fi­cials had gathered for the an­nu­al fun­draiser of the Ma­hon­ing-Trum­bu­ll AFL-CIO. Most wore suits, though some donned bright-yel­low uni­on T-shirts over their but­ton-up shirts. Without much prompt­ing, many labor lead­ers I spoke to read­ily ticked off a list of griev­ances with the Obama ad­min­is­tra­tion—TPP, card-check, the Ca­dillac tax, new en­vir­on­ment­al reg­u­la­tions on coal.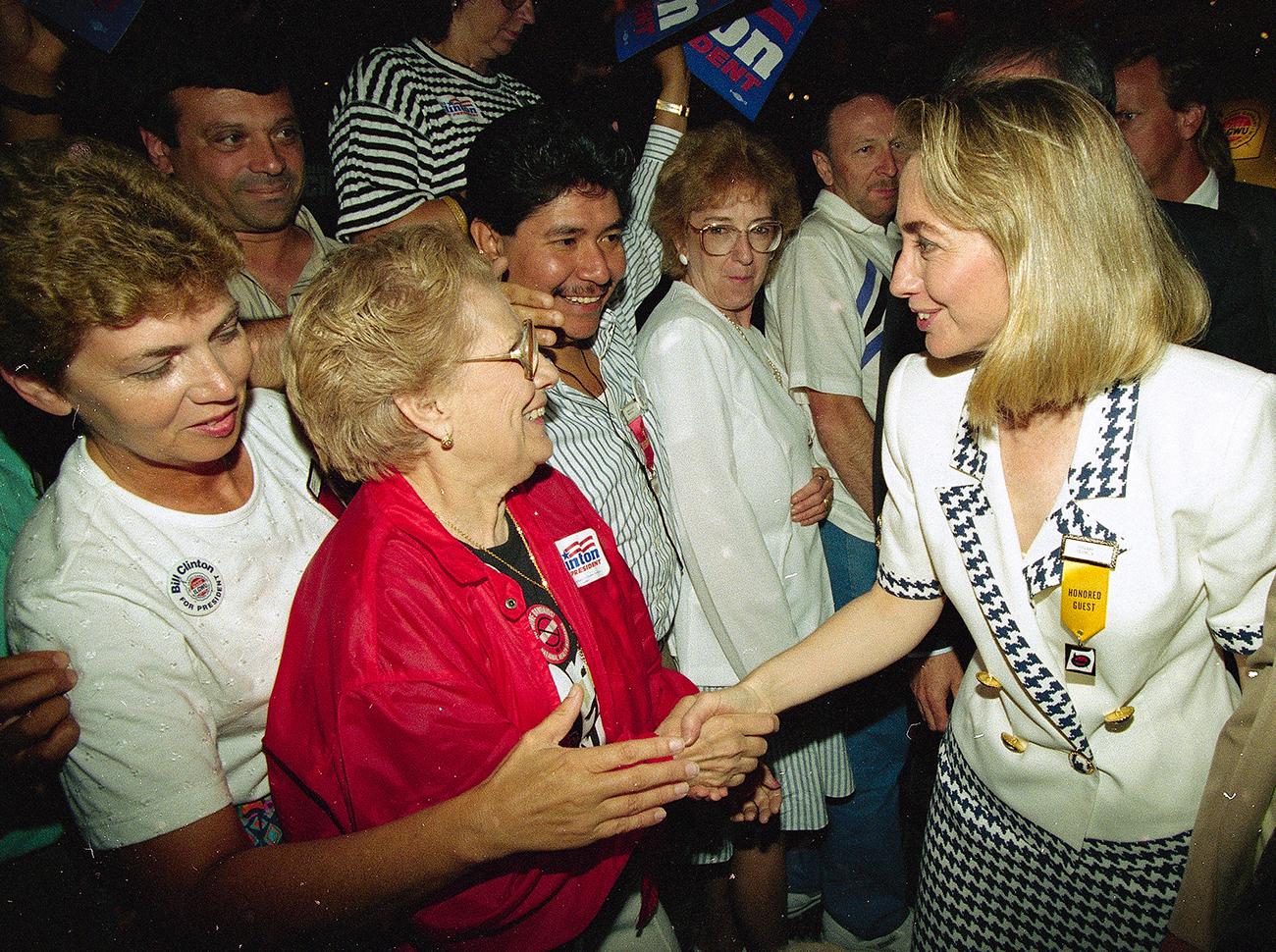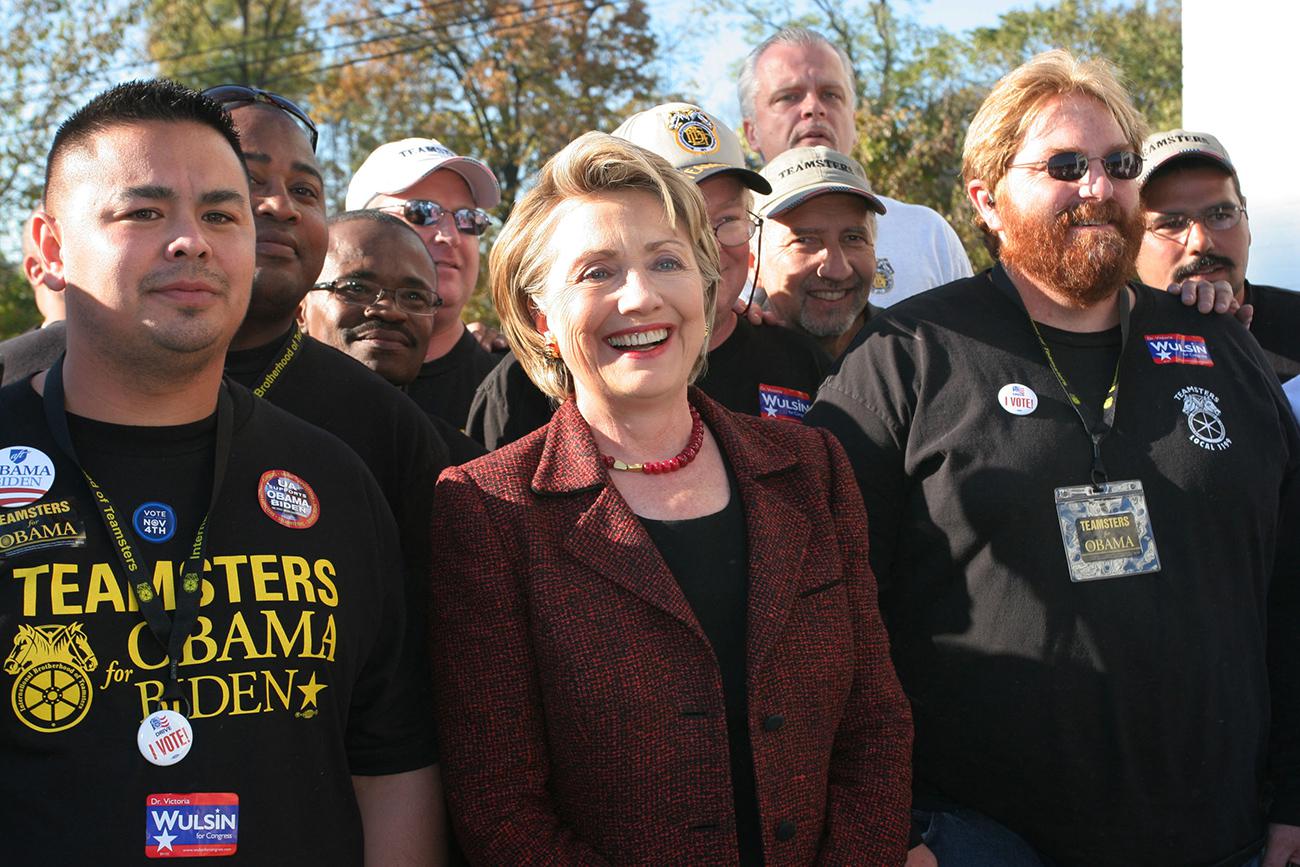 At the event, Joe Rugola, the former head of the Ohio AFL-CIO and now ex­ec­ut­ive dir­ect­or of the state's 38,000-mem­ber as­so­ci­ation of non-teach­ing school em­ploy­ees, pre­dicted that Clin­ton—while pop­u­lar with many—would face scru­tiny. "I think she re­tains the con­nec­tions she made with Ohio work­ers, but, of course, the world has shif­ted dra­mat­ic­ally" since 2008, he said. After Obama, uni­ons want to "force can­did­ates to ex­plain them­selves more clearly, and I think that's all for the bet­ter."
The key­note speak­er was Ed Schultz, the lib­er­al firebrand talk-show host who, though he did not men­tion any can­did­ates that night, has else­where served as a sur­rog­ate for Clin­ton's chief rival for the Demo­crat­ic nom­in­a­tion, Bernie Sanders. (As for an­oth­er rival, or rather then-rival: Only a few people I spoke to in Ohio men­tioned in­terest in Joe Biden. The vice pres­id­ent has long cul­tiv­ated ties to labor, but I didn't get the im­pres­sion that he was a big factor in most uni­on mem­bers' think­ing. Two weeks after I got back from Ohio, he an­nounced he wasn't run­ning.) In a blis­ter­ing rant, Schultz tapped in­to the frus­tra­tion in the room and cas­tig­ated the Obama ad­min­is­tra­tion. Throughout the night, many told me they were sup­port­ing or lean­ing to­ward Sanders; sev­er­al said their reas­on for do­ing so had as much to do with his re­l­at­ively clean im­age as with his labor re­cord. Clin­ton's Benghazi and email con­tro­ver­sies came up re­peatedly. "I feel like Bernie is a bet­ter can­did­ate at this point," said Mike Nemkovich, of the In­ter­na­tion­al Broth­er­hood of Elec­tric­al Work­ers Loc­al 573. "I think he's look­ing out for labor, and I don't think he has the is­sues that Clin­ton has. … It just seems like a lot of is­sues, a lot of dirt."
Even Clin­ton's sup­port­ers ac­know­ledged the strong per­cep­tion among uni­on mem­bers that she was be­ing weighed down by months of neg­at­ive press. "We like her," said Ray Ras­chilla, pres­id­ent of United Steel­work­ers Loc­al 2155-7, "but we do have con­cerns about all the bag­gage she brings with her. It starts to wear on our mem­bers when they ask, 'Why are we sup­port­ing someone who has all these is­sues?' "
I was struck, trav­el­ing around north­east Ohio, by how people spoke with a deep sense of resig­na­tion about the eco­nomy. Demo­crat­ic Rep. Tim Ry­an, who rep­res­ents the Young­stown area, told me that after dec­ades of de­cline, voters in the re­gion are still mov­ing through the Rust Belt's ver­sion of the stages of grief. "It was very much deni­al and an­ger, and that las­ted a long time," he says. "I think we're in­to an area of dis­ap­point­ment now, where, yeah, the GM plant is go­ing, but it's at 3,000 people, not 15,000. Yeah, Delphi is go­ing. It's at 2 or 3,000 people, not at 13,000. There's a level of dis­ap­point­ment that we've not been able to fig­ure it out."
Giv­en the frus­tra­tion with the status quo, it should prob­ably come as no sur­prise that some uni­on mem­bers find them­selves drawn to the ul­ti­mate anti-politi­cian: Don­ald Trump. On a Thursday af­ter­noon in the city of War­ren, I met Kev­in Scott, a 44-year-old shop chair­man at the GM plant in Lord­stown. He was angry over TPP and told me that Wash­ing­ton was dis­con­nec­ted from the rest of the coun­try. In vot­ing for Obama, "I fol­lowed my uni­on's dir­ec­tion, but it bit uni­on work­ers in the ass both times," he said. "I'm not go­ing to be sold out" in 2016, he ad­ded, not­ing that he was not in­ter­ested in "be­ing a suck­er three times."
In talk­ing about Clin­ton, Scott cited NAF­TA and told me she rep­res­ents "the oth­er gen­er­a­tion that put Amer­ica on the side­lines." He likes Trump be­cause "he's the only guy who's men­tioned the UAW and the Ford plant go­ing to Mex­ico." Scott told me he had re­cently got­ten in­to a heated ar­gu­ment with his 12-year-old daugh­ter when he saw her eat­ing Or­eos. He told her she should be "ashamed" for sup­port­ing a com­pany that moved a fact­ory to an­oth­er coun­try—an ex­ample Trump of­ten cites in his stump speeches. "That's per­son­al shit to us," he told me. "Bot­tom line, if you don't sup­port Amer­ica, you won't win."
It was a sen­ti­ment I heard again the fol­low­ing day at Bill's Place, a dimly lit uni­on hangout with Mich­el­ob stained-glass win­dows in Aus­tin­town, a work­ing-class sub­urb of Young­stown. A tele­vi­sion was tuned to an Obama press con­fer­ence, where the pres­id­ent con­demned Rus­si­an air strikes in Syr­ia. "Weak," a truck driver and Team­sters mem­ber named Tim said. "Just weak." Al­though he's a Demo­crat (who backed Obama in the 2008 primary and gen­er­al elec­tion), he's now root­ing for Trump. "He's talk­ing like a busi­ness­man. I'm tired of the politi­cians," he told me. As for Clin­ton, he said, "I just don't trust her."
After Obama, unions want to "force candidates to explain themselves more clearly, and I think that's all for the better."
OF COURSE, the views of uni­on mem­bers in one par­tic­u­lar state or one par­tic­u­lar in­dustry aren't ne­ces­sar­ily rep­res­ent­at­ive of uni­on mem­bers every­where. Con­sider Nevada. Like Ohio, it's a swing state where uni­on voters will play a key role next Novem­ber. But in stark con­trast to Ohio's re­l­at­ively white uni­ons, Nevada's ser­vice in­dustry is heav­ily Latino. (More than half the mem­bers of the power­ful Culin­ary Uni­on—which rep­res­ents 55,000 casino work­ers in Las Ve­gas and Reno—are Latino.) This means, for one thing, that im­mig­ra­tion is a key is­sue along­side oth­er labor con­cerns like trade. It also gives a built-in ad­vant­age to Clin­ton, who, in gen­er­al, fares bet­ter among His­pan­ic voters than she does among whites.
In 2008, the Culin­ary Uni­on of­fi­cially en­dorsed Obama. But Clin­ton's cam­paign spent months or­gan­iz­ing the casino work­ers, and in the hours be­fore the caucus, Bill Clin­ton hopscotched from casino to casino on be­half of his wife. In the end, Hil­lary won the ma­jor­ity of caucus sites on the Las Ve­gas Strip, which were heav­ily pop­u­lated by Culin­ary mem­bers. And she won Nevada, tak­ing nearly 51 per­cent of the vote, com­pared with Obama's 45 per­cent.
It's clear that at least some of this en­thu­si­asm for Clin­ton still ex­ists. I saw it up close last month when—in town for the Demo­crat­ic de­bate—she stopped by a Culin­ary protest at Don­ald Trump's gold-sheathed Las Ve­gas hotel. Though the uni­on had ex­ten­ded an open in­vit­a­tion to all the Demo­crat­ic can­did­ates, Clin­ton was the only one to ac­cept. Wear­ing a bright-red top that matched the uni­on's crim­son T-shirts, she pledged solid­ar­ity with work­ers try­ing to uni­on­ize the Trump In­ter­na­tion­al Hotel. "You have to say no to ef­forts to pre­vent you from or­gan­iz­ing, to pre­vent you from hav­ing the kind of work­ing con­di­tions you de­serve, the kind of wages that are go­ing to give you a liv­ing wage, and that means say­ing no to Don­ald Trump," she said. Later, as she slipped in­to a black SUV, the crowd chanted: "Hil-lar-y!" "Hil-lar-y!" "Hil-lar-y!"
Di­ana Thomas, a house­keep­er at the Flamingo and a Culin­ary mem­ber, tried to get a glimpse of Clin­ton as her se­cur­ity cara­van sped away. "She's for the people," she told me. "We need the Clin­tons back in the White House, be­cause when they ran be­fore, they helped people who were un­der­priv­ileged."
Danny Thompson, head of the Nevada AFL-CIO, told me that Clin­ton re­mains the fa­vor­ite among uni­on mem­bers in Nevada. "She's got a leg up, or three," on her Demo­crat­ic rivals, he said. "She's been at the fore­front of a lot of the fights and people know her. So I think that's trans­lated in­to sup­port this time." And her op­pos­i­tion to TPP (she had de­clared her views on TPP days be­fore the Nevada de­bate) has helped so­lid­i­fy that sup­port, he noted: "Com­ing out against that trade deal—qual­i­fied or un­qual­i­fied—is a big deal. Amer­ic­an work­ers can't com­pete with slave wages and no en­vir­on­ment­al laws and no safety laws and no reg­u­lat­ory pro­cess at all. I think the fact that she's taken a stand is im­port­ant to people."
Even in Nevada, however, I heard some of the same re­ser­va­tions as in Ohio. D. Taylor, pres­id­ent of the Culin­ary Uni­on's par­ent or­gan­iz­a­tion, Unite Here, told me there's a good deal of dis­ap­point­ment among his mem­bers in Nevada over Obama's fail­ures to de­liv­er on cam­paign pledges, in­clud­ing com­pre­hens­ive im­mig­ra­tion re­form. The top com­plaint, however: the Ca­dillac tax on health care plans. While Clin­ton has said she sup­ports re­peal­ing the levy, the uni­on is push­ing her and the oth­er can­did­ates to be more spe­cif­ic—to sup­port ex­ist­ing le­gis­la­tion and to call on Obama to sign a bill this year. "They can show it's not just a prom­ise," Taylor says. "They can en­dorse those bills right now."
Some or­gan­izers are work­ing to tamp down rank-and-file en­thu­si­asm for Clin­ton in or­der to win more con­ces­sions from the can­did­ate. "Hil­lary Clin­ton is very pop­u­lar," es­pe­cially among Lati­nos, says Efrain Be­cerra, a room-ser­vice at­tend­ant at Har­rah's who's also a Culin­ary Uni­on or­gan­izer. "I feel it's my job to in­form them, 'Yes, we do like what she's say­ing, but we don't want just empty prom­ises. We've heard all that be­fore, and it didn't turn out the way we hoped.' I'm telling them, 'Just sit back, there's a long time un­til we hit the polls.' "
IT ISN'T JUST on the ground in places like Ohio and Nevada that one hears di­ver­gent opin­ions with­in or­gan­ized labor about Clin­ton. That same split—between pur­ists and prag­mat­ists—is play­ing out at the lead­er­ship level as well.
RoseAnn De­Moro, ex­ec­ut­ive dir­ect­or of the 185,000-mem­ber Na­tion­al Nurses United, told me that her uni­on en­dorsed Sanders over Clin­ton be­cause of the Ver­mont sen­at­or's con­sist­ency. "He's not go­ing to be­come pres­id­ent and all of a sud­den have a change of policy," she said. "He's fought for the very same things for his en­tire ca­reer, so they know they can trust him. It's trust at a fun­da­ment­al level."
Mark Di­mond­stein, pres­id­ent of the Amer­ic­an Postal Work­ers Uni­on, put it like this: "My­self and a lot of oth­er people are sick of busi­ness as usu­al. And we in­ter­pret her his­tory and her cam­paign as more busi­ness as usu­al. And busi­ness as usu­al isn't help­ing the labor move­ment or the work­ing class sur­vive or thrive."
Those sup­port­ing Clin­ton are not blind to these con­cerns, but they view them through a dif­fer­ent lens—one more sym­path­et­ic to prag­mat­ism. "Some people would doubt the abil­ity of Je­sus Christ to solve our prob­lems. What I care about is some­body who gives it a real try," Tom Buffen­bar­ger, pres­id­ent of the In­ter­na­tion­al As­so­ci­ation of Ma­chin­ists, told me. "I want someone seek­ing of­fice who might know how to find the right ways to get to where you want to go."
Randi Weingarten, head of the Amer­ic­an Fed­er­a­tion of Teach­ers, re­called how Clin­ton battled to pass a post-9/11 bill to help ill res­cue work­ers and sug­ges­ted that she is more lib­er­al on labor is­sues than people real­ize. "I don't think Hil­lary gets enough cred­it," Weingarten said. "If you look at the way she ran in '08 and you look at her po­s­i­tions now, she is a pro­gress­ive Demo­crat. She knows and un­der­stands that wages and at­tack­ing in­come in­equal­ity are the is­sues of this elec­tion."
In the end, for or­gan­ized labor, it's something of a guess­ing game—about how Hil­lary Clin­ton really feels on their is­sues, and how they, in turn, should feel about her. "I think in her heart of hearts that she is prob­ably as pro­gress­ive as she now sounds," Robert Reich, who was Labor sec­ret­ary un­der Bill Clin­ton and has known Hil­lary for five dec­ades, told me. "But that's not to say that she will stay this pro­gress­ive dur­ing the gen­er­al elec­tion or if she's elec­ted pres­id­ent."