Oct. 13, 2015, 10:06 a.m.
ON A THURSDAY morn­ing in June, the six com­mis­sion­ers of the Fed­er­al Elec­tion Com­mis­sion—three Re­pub­lic­an ap­pointees, three Demo­crat­ic ap­pointees—con­vened at their headquar­ters in down­town Wash­ing­ton for their monthly open meet­ing. On the agenda was a pro­voc­at­ive item: The group's Demo­crat­ic chair­wo­man, Ann Ravel, and one of her Demo­crat­ic col­leagues, El­len Wein­traub, had filed a pe­ti­tion with their own com­mis­sion—as if they were or­din­ary cit­izens rather than two of the six people who ac­tu­ally run the place. The pe­ti­tion urged the FEC to beef up dis­clos­ure of an­onym­ous cam­paign spend­ing and to crack down on the in­creas­ingly com­mon­place prac­tice of co­ordin­a­tion between can­did­ates and sup­posedly in­de­pend­ent su­per PACs.
It was a highly un­ortho­dox move—and that was pre­cisely the point. "People will say: 'You're the chair of the com­mis­sion. You should work from with­in.' I tried," Ravel told CNN at the time. "We needed to take more cre­at­ive av­en­ues to try and get pub­lic dis­clos­ure."
Now the six com­mis­sion­ers had be­fore them a tech­nic­al ques­tion: not wheth­er to act on the pe­ti­tion—which was un­likely to hap­pen, giv­en their 3-3 di­vide on ma­jor ques­tions and the sub­stan­tial par­tis­an enmity among them—but merely wheth­er to pub­lish the text of the pe­ti­tion in the Fed­er­al Re­gister. This form­al­ity set off what was surely one of the most bizarre ex­changes in FEC his­tory. In the view of Mat­thew Petersen, one of the three Re­pub­lic­an com­mis­sion­ers, be­cause Ravel and Wein­traub were sit­ting com­mis­sion­ers neither qual­i­fied as a "per­son" eli­gible to pe­ti­tion the FEC. Car­oline Hunter, an­oth­er Re­pub­lic­an com­mis­sion­er, agreed, say­ing there was "a lot of com­mon sense" in Petersen's reas­on­ing.
Ravel and Wein­traub were taken aback. "First of all, let me say, I can­not be­lieve that you are ac­tu­ally go­ing to take the po­s­i­tion that I am not a per­son," Wein­traub said. "A cor­por­a­tion is a per­son, but I'm not a per­son? … That's how bad it has got­ten. My col­leagues will not ad­mit that I am a per­son."
"My chil­dren," she later re­marked, "are go­ing to be really dis­ap­poin­ted."
"I think you're not an ali­en," Hunter dead­panned, "at least not today."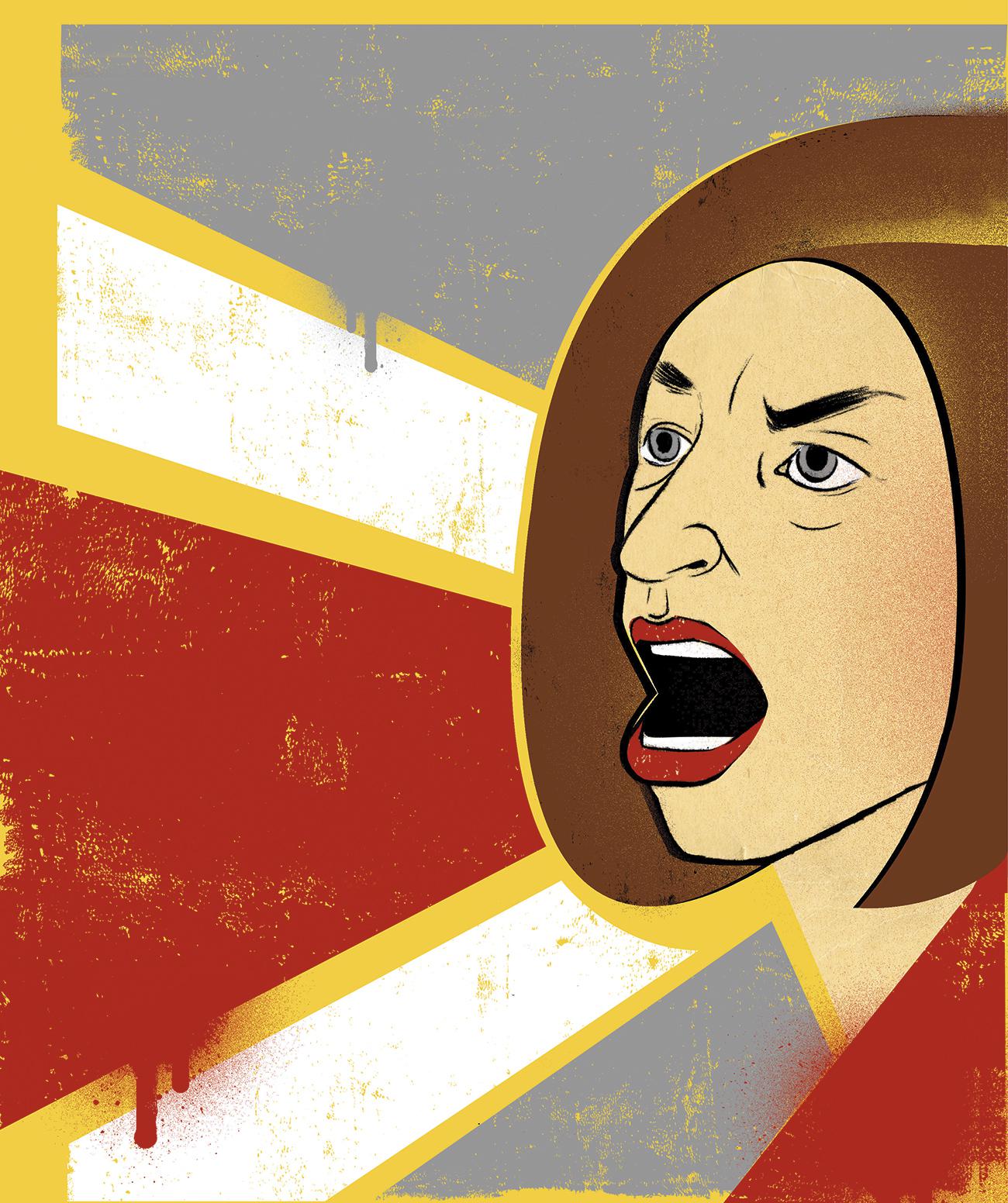 Wel­come to the 2015 it­er­a­tion of the Fed­er­al Elec­tion Com­mis­sion, the agency that os­tens­ibly over­sees polit­ic­al cam­paigns but in fact has largely be­come a rancor­ous, de­mor­al­ized, and po­lar­ized bystand­er to our cash-drenched elec­tions. As of June 30, there were 78 pending en­force­ment cases lan­guish­ing on the FEC's books, ac­cord­ing to Com­mis­sion­er Steven Walth­er, one of the three Demo­crat­ic ap­pointees. Twenty-three of those cases have been un­re­solved for more than a year, and five of them date back to the 2012 cam­paign, which might as well be an­cient his­tory. "On most ma­jor is­sues, the com­mis­sion is un­able to muster four votes to do much of any­thing," says An­thony Her­man, the FEC's gen­er­al coun­sel from 2011 to 2013. Phrases that get tossed out to de­scribe the FEC in­clude "tooth­less," "the poster child for a broken Wash­ing­ton," and "worse than dys­func­tion­al."
That last sen­ti­ment came from the mouth of Ann Ravel, who has chaired the com­mis­sion since Janu­ary. Ravel, who is 66, first ar­rived at the FEC in the fall of 2013, after a three-dec­ade ca­reer as a pub­lic lit­ig­at­or and leg­al ad­viser in Cali­for­nia. With no plans to hang around the Belt­way once her stint at the com­mis­sion is over, Ravel didn't have much to lose in Wash­ing­ton—which may help ex­plain why she has taken the un­usu­al step of pub­licly go­ing to war with her own agency.
From Ravel's per­spect­ive, the three Re­pub­lic­an com­mis­sion­ers reg­u­larly vote in lock­step to dead­lock and ham­string the com­mis­sion. These com­mis­sion­ers, Ravel says, de­cline to en­force cam­paign-fin­ance laws be­cause they largely don't think the laws should ex­ist in the first place. "I nev­er ex­pec­ted a body such as this, that was in­ten­ded to achieve a fair res­ult based on the law, to be one where people didn't ac­tu­ally have re­spect for the un­der­ly­ing law," she re­cently told me.
From the Re­pub­lic­ans' per­spect­ive, Ravel takes an ex­cess­ively ex­pans­ive view of ex­ist­ing reg­u­la­tions. "We're not in­ter­ested in go­ing after people un­less the law is fairly clear, and we're not will­ing to take the law bey­ond where it's writ­ten," Re­pub­lic­an com­mis­sion­er Car­oline Hunter told The New York Times in May. Cleta Mitchell, a law­yer who rep­res­ents a panoply of right-lean­ing groups, went fur­ther: "All these things that Ann Ravel does are just her com­plaints about not be­ing able to be head queen and do whatever she wants with tax­pay­ers' money whenev­er and however she wants," she told me. "I find her con­duct ap­palling."
Ravel and I spoke on five dif­fer­ent oc­ca­sions throughout the sum­mer and in­to the fall, mostly at her of­fice. She told me about her ca­reer in law, her ten­ure at the FEC, and her un­der­stand­ing of how things work in the na­tion's cap­it­al. I came away with the sense that she had not giv­en up hope of leav­ing a mark of some kind at the FEC, but her views were im­bued with plenty of fa­tal­ism. "I of­ten wake up and think, 'What did I get my­self in­to?' " she says. One day, I no­ticed a New York­er car­toon taped to a shelf out­side the door to Ravel's of­fice. A man and wo­man are walk­ing out­side the U.S. Cap­it­ol. "Polit­ics," the wo­man is say­ing to the man, "is the art of noth­ing is pos­sible."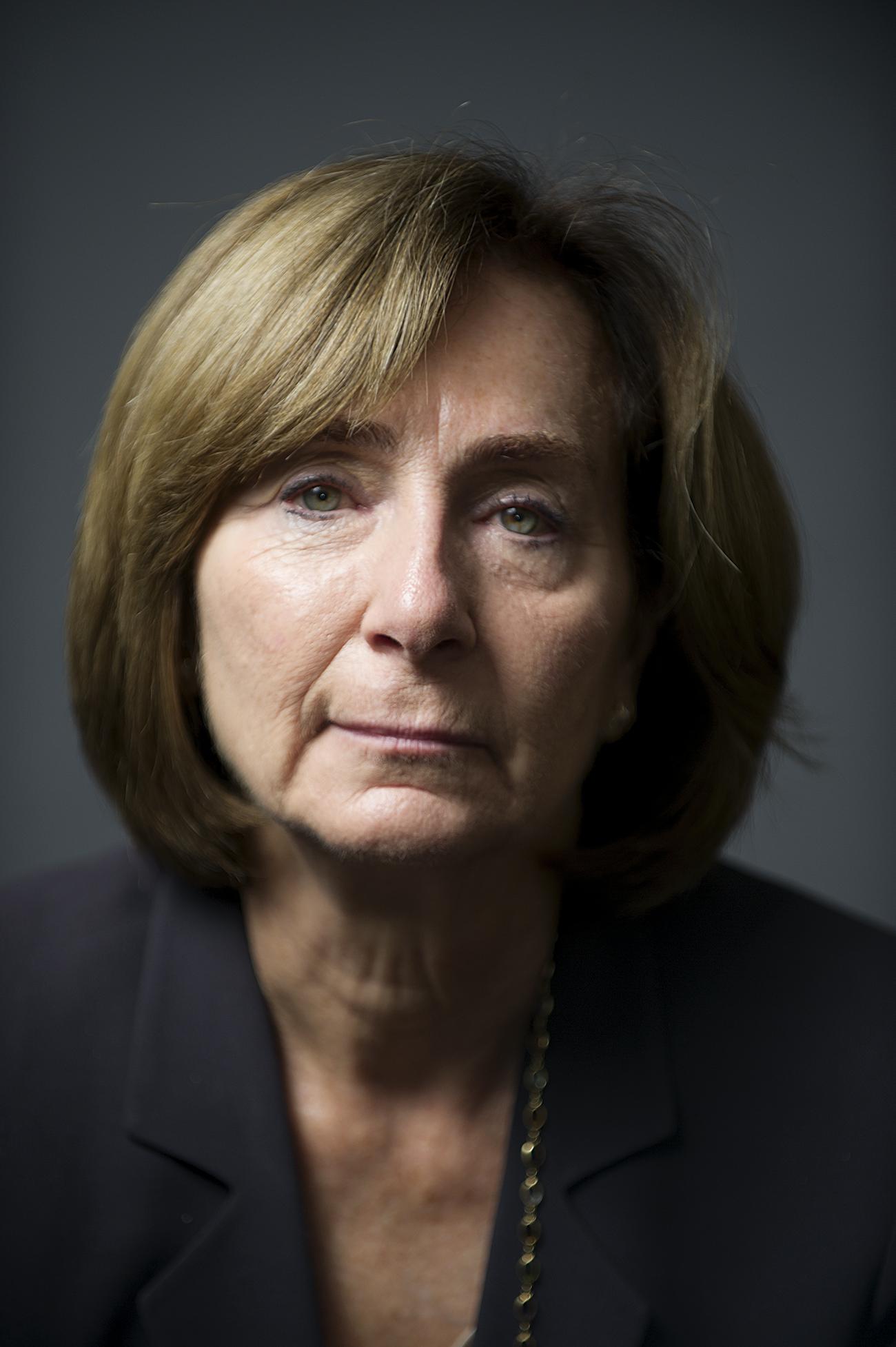 In­deed, it's tough not to con­clude that the coun­try's top elec­tion reg­u­lat­or was (or still is) naïve for be­liev­ing she could some­how break the im­passe muck­ing up our cam­paign-fin­ance sys­tem. "I think her heart was in the right place," says Neil Re­iff, a Demo­crat­ic elec­tion law­yer in Wash­ing­ton. "I just think she didn't un­der­stand the rules of en­gage­ment—and that's ali­en­ated her. But there are def­in­ite rules of en­gage­ment in this town when it comes to cam­paign fin­ance, and she may not have un­der­stood that."
"This is what hap­pens," he ad­ded, "when Mr. Smith comes to Wash­ing­ton to reg­u­late cam­paign-fin­ance law."
THE HIS­TORY OF money and polit­ics in Amer­ica is a long and messy tale, but it tends to fol­low a fa­mil­i­ar pat­tern: The arc bends and bends to­ward de­reg­u­la­tion, few­er rules, more money—un­til it snaps back in the wake of scan­dal and pub­lic out­rage.
There is no clear­er ex­ample than Wa­ter­gate. That epis­ode con­jures im­ages of break-ins, the Sat­urday Night Mas­sacre, and Wood­ward and Bern­stein. But Wa­ter­gate was, in large part, about money in polit­ics. There were cash drops in tele­phone booths, cam­paign funds laundered through Mex­ico to a Wa­ter­gate burg­lar, and mil­lions of dol­lars in il­leg­al cor­por­ate dona­tions flow­ing in­to Pres­id­ent Nix­on's reelec­tion ef­fort.
And so, the scan­dal ushered in the first com­pre­hens­ive ef­fort to reg­u­late the flow of money in and out of polit­ics—in­clud­ing the ad­vent of the FEC, which was cre­ated to en­force the new rules on cam­paign giv­ing and spend­ing. These re­forms won bi­par­tis­an sup­port in both cham­bers in the mid-1970s, with 75 per­cent of House Re­pub­lic­ans and 41 per­cent of Sen­ate Re­pub­lic­ans vot­ing for them.
The Su­preme Court's 1976 de­cision in Buckley v. Va­leo whittled away at some of those new lim­its, but for much of the next few dec­ades, the FEC ably ful­filled its reg­u­lat­ory mis­sion. Un­til as re­cently as the 2000s, the com­mis­sion man­aged to ar­rive at bi­par­tis­an, four- or five- or even six-vote ma­jor­it­ies on the ma­jor is­sues and en­force­ment cases that landed on its dock­et. For in­stance, the FEC levied six-fig­ure pen­al­ties against sev­er­al prom­in­ent out­side groups that spent heav­ily on the 2004 pres­id­en­tial race, in­clud­ing the George Sor­os–backed lib­er­al group Amer­ica Com­ing To­geth­er and the con­ser­vat­ive Swift Boat Vet­er­ans and POWs for Truth.
Of course, those who favored great­er over­sight and lim­its on cam­paign spend­ing saw these fines—an­nounced in 2006 and 2007—as too little, too late. Yet it was un­deni­able that the FEC had teeth and was go­ing after some of the biggest play­ers in na­tion­al polit­ics.
It wasn't un­til the mid- to late-2000s that the FEC began to grow more ideo­lo­gic­al. Un­der the care­ful watch of then–Sen­ate Minor­ity Lead­er Mitch Mc­Con­nell, an avowed foe of cam­paign reg­u­la­tion, con­gres­sion­al Re­pub­lic­ans nom­in­ated and con­firmed com­mis­sion­ers who took a very nar­row view of the law. Don­ald McGahn, a GOP-ap­poin­ted com­mis­sion­er who served from 2008 to 2013, once boas­ted at a leg­al sym­posi­um: "I'm not en­for­cing the law as Con­gress passed it. I plead guilty as charged." An ana­lys­is by Pub­lic Cit­izen found that 3-3 dead­locks on en­force­ment cases oc­curred 1 per­cent of the time from 2003 to 2007 but spiked to 16 per­cent in 2009 and 11 per­cent in 2010. Total pen­al­ties col­lec­ted by the FEC in ma­jor en­force­ment cases have de­clined since 2008, hit­ting the low­est mark in his­tory last year.
Not help­ing mat­ters was the two-year stretch the com­mis­sion went without a chief law­yer. In Ju­ly 2013, then–Gen­er­al Coun­sel An­thony Her­man resigned largely out of frus­tra­tion, after the com­mis­sion failed to act on sev­er­al of his of­fice's re­com­mend­a­tions and sought to lim­it his abil­ity to share in­form­a­tion with the Justice De­part­ment. The FEC didn't name a new top law­yer un­til this Au­gust, at which point the best it could do was ap­point one of Her­man's depu­ties, Daniel Petalas, to a 120-day term as act­ing gen­er­al coun­sel while the com­mis­sion searched for a full-time re­place­ment.
At some level, this grid­lock simply mir­rors the broad­er po­lar­iz­a­tion pre­vent­ing any­thing sub­stant­ive from get­ting done in Wash­ing­ton. "If you pick any three people who reas­on­ably rep­res­en­ted the view­points of Demo­crat­ic poli­cy­makers and [three who] reas­on­ably rep­res­en­ted Re­pub­lic­an poli­cy­makers, you'd have the same kind of prob­lems," says Dav­id Ma­son, a former Re­pub­lic­an com­mis­sion­er.
It's also, in the words of Marc Eli­as, a prom­in­ent Demo­crat­ic elec­tion law­yer, "a very un­settled time in the law." You'll get whip­lash read­ing Sandra Day O'Con­nor and John Paul Stevens's ma­jor­ity opin­ion de­fend­ing cam­paign-fin­ance laws in the 2003 Mc­Con­nell case and then pars­ing the Roberts Court's strongly anti-reg­u­lat­ory opin­ions in Wis­con­sin Right to Life (2007), Cit­izens United (2010), and Mc­Cutcheon (2014).
All of which has helped to pave the way for an en­vel­ope-push­ing free-for-all in the 2016 cam­paign cycle. Can­did­ates seem to be ex­ploit­ing every weak­ness, gray area, and loop­hole they can find. There was the charade of Jeb Bush delay­ing (and delay­ing and delay­ing) his of­fi­cial en­trance in­to the pres­id­en­tial race so he could run around the coun­try rais­ing un­lim­ited sums of money for his "in­de­pend­ent" su­per PAC. Mean­while, Carly Fior­ina has ef­fect­ively out­sourced many of the op­er­a­tions of her ac­tu­al cam­paign to her su­per PAC. (In May, the FEC told Fior­ina's su­per PAC, then named Carly for Amer­ica, that it couldn't use the can­did­ate's name as its own. So it re-branded it­self as Con­ser­vat­ive, Au­then­t­ic, Re­spons­ive Lead­er­ship for You and for Amer­ica—CARLY for Amer­ica.) For its part, Hil­lary Clin­ton's cam­paign is col­lab­or­at­ing with a su­per PAC called Cor­rect the Re­cord, which churns out quick-hit re­search in de­fense of Clin­ton. "There's a Wild West feel­ing to it, be­cause cli­ents say, 'I'm not go­ing to fight with one hand be­hind my back,' " says Tre­vor Pot­ter, a Re­pub­lic­an law­yer and former FEC chair­man. " 'Every­one else is do­ing it; I have to do it, too.' "
It would be ex­cess­ive to solely blame the FEC for this situ­ation. Elec­tion law­yers say Con­gress, more than any oth­er body, bears the bur­den for mod­ern­iz­ing the co­ordin­a­tion laws around can­did­ates and su­per PACs. But at the very least, the FEC hasn't done much to put a stop to the Wild West at­mo­sphere. It's the com­mis­sion's job to in­ter­pret court de­cisions and their im­pact on the law for polit­ic­al prac­ti­tion­ers, yet more than five years after the Cit­izens United and Speech­Now.org de­cisions ushered in su­per PACs, the com­mis­sion has yet to write any new rules about these groups—rules that could, for in­stance, spell out what spe­cific­ally con­sti­tutes il­leg­al co­ordin­a­tion between su­per PACs and cam­paigns. Ravel says the com­mis­sion could also vote to open a form­al in­vest­ig­a­tion in­to one of the many com­plaints it has re­ceived about cam­paigns co­ordin­at­ing with su­per PACs—but so far it has de­clined to do that, too.
As she sees it, the FEC is very much to blame for the cur­rent, al­most any­thing-goes at­ti­tude of cam­paigns and su­per PACs. "What has more than any­thing be­come clear to me," she said dur­ing one of our con­ver­sa­tions, "about the im­pact of the fail­ure of the FEC—"
"You're say­ing it's a fail­ure," I in­ter­rup­ted.
"It's a fail­ure to ful­fill its func­tion," she said. "Be­cause of that, we see a cam­paign where all of the can­did­ates—I'm not singling out any­body—are think­ing that there's not a cop on the beat."
All these things that Ann Ravel does are just her com­plaints about not be­ing able to be head queen and do whatever she wants with tax­pay­ers' money whenev­er and however she wants. "
Cleta Mitchell, a law­yer who rep­res­ents right-lean­ing groups
NOT LONG AFTER the Re­pub­lic­an com­mis­sion­er help­fully ob­served that the Demo­crat­ic com­mis­sion­er was not in fact an ali­en, I met Ravel for the first time in per­son. Tak­ing our seats, I cas­u­ally asked how she was. "I'm good. Well, ac­tu­ally, not that good. But you know," she said, laugh­ing un­eas­ily. She soun­ded par­tic­u­larly grim about the FEC that day—less happy war­ri­or, more out­right pess­im­ist. When the sub­ject of her fel­low com­mis­sion­ers came up, she said of Petersen, the Re­pub­lic­an ap­pointee who chal­lenged her "per­son" status: "I don't know how he looks at him­self in the morn­ing." (The three Re­pub­lic­an com­mis­sion­ers de­clined re­quests to be in­ter­viewed for this story, al­though Re­pub­lic­an Com­mis­sion­er Lee Good­man sent me a state­ment tout­ing his work with Ravel on the up­com­ing launch of a new FEC web­site.)
Ravel de­scribes her­self as an "old-time gov­ern­ment per­son," which is to say someone who be­lieves that pulling the levers of state and fed­er­al gov­ern­ment can cre­ate a more equit­able polit­ic­al sys­tem and demo­cracy. When it comes to cam­paign fin­ance, it isn't the specter of cor­rup­tion per se that mo­tiv­ates her; it's the fear that reg­u­lar cit­izens are tun­ing out polit­ics—opt­ing not to vote or donate or run for of­fice—be­cause of all the time we spend de­bat­ing wheth­er politi­cians are bought and sold.
Her polit­ic­al philo­sophy stems from her up­bring­ing. Raised all over the world, Ravel grew up in a Demo­crat­ic fam­ily that even­tu­ally settled in the San Fran­cisco Bay Area. A self-de­scribed "act­iv­ist at heart," she em­braced the so­cial move­ments of the 1960s and 1970s, join­ing the Con­gress of Ra­cial Equal­ity and the Stu­dent Non­vi­ol­ent Co­ordin­at­ing Com­mit­tee, and re­gis­ter­ing with the Peace and Free­dom Party in col­lege. Her moth­er, a Brazili­an im­mig­rant who'd mar­ried Ravel's fath­er while he was work­ing in South Amer­ica as a met­eor­o­lo­gist, took Ravel to see prom­in­ent fe­male politi­cians speak and im­bued in her a "sym­pathy for the un­der­dog" as well as a re­spons­ib­il­ity to try "to make sure that things are bet­ter for the com­munity as a whole," she re­calls.
She worked for dec­ades as a law­yer for Santa Clara County, then the U.S. Justice De­part­ment's civil di­vi­sion, be­fore Cali­for­nia Gov. Jerry Brown asked her in 2011 to chair the Fair Polit­ic­al Prac­tices Com­mis­sion, the state's ver­sion of the FEC. Des­pite her pro­gress­ive streak, she quickly ran afoul of good-gov­ern­ment types in this role. For in­stance, she ad­voc­ated up­dat­ing the state's rules on gift-giv­ing to pub­lic of­fi­cials and reg­u­la­tions around con­flicts of in­terest. "The pur­pose of the agency—and I think the same is true at the FEC—is not to dis­suade people from run­ning for of­fice or be­ing elec­ted of­fi­cials or be­ing pub­lic of­fi­cials," she told me. "I spent a lot of time re­vis­ing these rules." She also ended the FP­PC's prac­tice of post­ing on­line the iden­tit­ies of people be­ing in­vest­ig­ated by the com­mis­sion. Since by law the FP­PC must look in­to every le­git­im­ate com­plaint it re­ceives, the prac­tice was giv­ing people a quick and easy way to em­bar­rass polit­ic­al op­pon­ents. "It seemed un­just," Ravel told me. But that reas­on­ing didn't fly with Cali­for­nia Com­mon Cause and oth­er cam­paign-fin­ance re­formers, who cri­ti­cized her as soft. Dan Schnur, her pre­de­cessor at the com­mis­sion, said at the time that she "seems to have de­cided that the in­terests of the polit­ic­al at­tor­neys and lob­by­ists should take pri­or­ity over those of the voters."
By far, the most con­ten­tious chapter of her time at the FP­PC began when $11 mil­lion in secret money flowed in­to Cali­for­nia in the run-up to Elec­tion Day 2012. The money went to in­flu­ence two fiercely con­tested bal­lot ini­ti­at­ives, one that pro­posed tem­por­ar­ily in­creas­ing in­come and sales taxes to boost edu­ca­tion fund­ing and an­oth­er that pro­posed curb­ing the abil­ity of labor uni­ons to raise money for polit­ic­al activ­it­ies. The donor for the $11 mil­lion was lis­ted as Amer­ic­ans for Re­spons­ible Lead­er­ship, an Ari­zona-based non­profit that had nev­er be­fore played in Cali­for­nia polit­ics; but the ori­gin­al source of the money was un­known.
Un­der Cali­for­nia law, polit­ic­al com­mit­tees par­ti­cip­at­ing in statewide con­tests are re­quired to dis­close the true source of their funds. Thus began a wind­ing battle in which Ravel and the FP­PC fought to get the names of the donors. It wasn't un­til nearly a year after Elec­tion Day that Ravel con­cluded the in­vest­ig­a­tion, an­noun­cing that the money had been passed through a net­work of groups aligned with the bil­lion­aire in­dus­tri­al­ists Charles and Dav­id Koch. While the com­mis­sion's set­tle­ment did not out­right name any hu­man donors, doc­u­ments re­leased as part of the deal iden­ti­fied bil­lion­aire phil­an­throp­ist Eli Broad, Las Ve­gas casino mogul Shel­don Ad­el­son, in­vest­ment ex­ec­ut­ive Charles Schwab, and mem­bers of the Fish­er fam­ily, which owns the Gap cloth­ing store, as all hav­ing donated.
Ravel's work on the case raised her na­tion­al pro­file, and in June 2013, Pres­id­ent Obama nom­in­ated her to the FEC. The pro­spect of work­ing for the coun­try's top polit­ic­al watch­dog held some ap­peal, but giv­en her sleuth­ing at the FP­PC and out­spoken po­s­i­tions on dis­clos­ure and reg­u­la­tion, she doubted she'd get through the Sen­ate con­firm­a­tion pro­cess. "I ac­tu­ally told Gov­ernor Brown: 'Don't worry, I'm nev­er go­ing to get con­firmed,' " she re­calls. Un­be­knownst to her, however, her nom­in­a­tion was paired with that of a Re­pub­lic­an nom­in­ee, a white-shoe law-firm part­ner named Lee Good­man. To­geth­er, she and Good­man were con­firmed un­an­im­ously.
But there were portents of what was to come. At her hear­ing be­fore the Sen­ate Com­mit­tee on Rules and Ad­min­is­tra­tion, Ravel re­spon­ded to a ques­tion from Re­pub­lic­an Sen. Roy Blunt of Mis­souri by say­ing that she be­lieved in re­straint when met­ing out pun­ish­ment to those who run afoul of the law, es­pe­cially small com­mit­tees or first-time can­did­ates who make hon­est, minor mis­takes. After the hear­ing, Ravel told me, she bumped in­to El­len Wein­traub, her fu­ture Demo­crat­ic col­league on the FEC. "You're go­ing to re­gret something you said at the hear­ing," Ravel re­calls Wein­traub telling her.
"I said, 'What was that?' "
"She said, 'You're go­ing to re­gret [say­ing] you don't be­lieve in go­ing after small things, be­cause that's all we do.' " What Wein­traub meant (as she later told me her­self) was that at today's di­vided FEC, tack­ling big, im­port­ant mat­ters wasn't in the cards.
Phrases that get tossed out to describe the FEC include "toothless," "the poster child for a broken Washington," and "worse than dysfunctional."
NON­ETHE­LESS, RAVEL STAR­TED at the com­mis­sion in Oc­to­ber 2013 with high hopes. In their con­firm­a­tion hear­ings, both she and Lee Good­man had stressed the im­port­ance of co­oper­a­tion and ci­vil­ity, qual­it­ies sorely lack­ing at the FEC in re­cent years. In Cali­for­nia, Ravel's de­cisions at the FP­PC had more of­ten than not earned the sup­port of the com­mis­sion's Re­pub­lic­an mem­bers.
Her hopes were quickly dashed. "I was so naïve, ob­vi­ously," she told me. "It's such a dif­fer­ent world be­ing in Cali­for­nia versus here." Ravel points to sev­er­al high-pro­file cases that came be­fore the FEC after her ar­rival as evid­ence of the com­mis­sion's fail­ure to carry out its mis­sion. The most prom­in­ent one in­volved Cross­roads GPS, an an­onym­ously fun­ded group af­fil­i­ated with Karl Rove and one of the biggest out­side spend­ers in all of U.S. polit­ics. So­cial wel­fare non­profits like Cross­roads are ob­lig­ated to spend the ma­jor­ity of their funds on, well, so­cial wel­fare, yet the FEC's law­yers found that Cross­roads's nearly $21 mil­lion in polit­ic­al spend­ing in 2010 ad­ded up to more than half of its out­lays. Cross­roads's stature in the post–Cit­izens United land­scape meant that the case was a closely watched one, and the leg­al and sym­bol­ic im­plic­a­tions were huge: How the FEC ac­ted would send a strong sig­nal to donors and con­sult­ants about what would and wouldn't fly in this brave new world. The FEC's gen­er­al coun­sel con­cluded that Cross­roads had likely broken the law and im­plored the com­mis­sion­ers to au­thor­ize an in­vest­ig­a­tion. Yet the com­mis­sion dead­locked.
In an­oth­er in­stance, the com­mis­sion split 3-3 on a case about wheth­er the pro-Clin­ton su­per PAC Ready for Hil­lary vi­ol­ated FEC re­quire­ments by fail­ing to dis­close a $137,000 pay­ment to rent an email list be­long­ing to Clin­ton's Sen­ate cam­paign com­mit­tee. The FEC's gen­er­al coun­sel pro­posed a "lim­ited in­vest­ig­a­tion" in­to Ready for Hil­lary, and the three Demo­crat­ic ap­pointees voted in fa­vor of it. But again the three Re­pub­lic­an ap­pointees voted against any ac­tion, clos­ing the case.
Ravel also came to learn that the leg­al sys­tem was, for the most part, not go­ing to break the FEC's dead­locks. A prin­ciple es­tab­lished by the Su­preme Court known as "Chev­ron de­fer­ence" says judges should typ­ic­ally de­fer to the de­cisions of fed­er­al agen­cies. What shocked Ravel was that this prin­ciple ap­plied to the FEC's 3-3 votes, even though they were ar­gu­ably less a de­cision than a fail­ure to de­cide. "It drives me crazy, be­cause it feels like the judges have ac­tu­ally ab­dic­ated their re­spons­ib­il­ity," she says. "And so there is really no way to rem­edy these ab­uses in law."
By the six-month mark, Ravel had de­cided that solely play­ing the in­side game at the FEC wasn't work­ing. In April 2014, she lam­basted her Re­pub­lic­an col­leagues in a New York Times op-ed that began, "The Fed­er­al Elec­tion Com­mis­sion is fail­ing to en­force the na­tion's cam­paign fin­ance laws. I'm in a po­s­i­tion to know. I'm the vice chair­wo­man of the com­mis­sion."
Get the latest TwentySixteen news delivered to your inbox.
Her de­cision to speak out did not go over well in­side the com­mis­sion. Ravel re­calls that her Re­pub­lic­an col­leagues cas­tig­ated her in a meet­ing right after the op-ed came out for "lack­ing col­legi­al­ity," as she put it. Look­ing to shore up her re­la­tion­ships with the Re­pub­lic­ans, Ravel sub­sequently cut a deal with Good­man, then the com­mis­sion chair, and Re­pub­lic­an Car­oline Hunter. (The chair po­s­i­tion is a sym­bol­ic, largely power­less ro­tat­ing title at the FEC.) She would give the Re­pub­lic­ans a fourth vote on sev­er­al sought-after meas­ures of theirs, if they would agree to a hear­ing open to any mem­ber of the pub­lic con­cern­ing the Su­preme Court's 2014 de­cision in Mc­Cutcheon v. FEC, a rul­ing that per­mit­ted wealthy donors to give vastly more money to PACs and polit­ic­al parties. Ravel saw the hear­ing as a way to draw at­ten­tion to the need for great­er trans­par­ency at a time when dis­clos­ure rules are in­creas­ingly fuzzy and open to eva­sion. And she was will­ing to horse-trade with Re­pub­lic­ans to get it.
For this and oth­er votes with the Re­pub­lic­ans, lib­er­al ad­voc­ates ex­cor­i­ated her. After Ravel gave the Re­pub­lic­ans a fourth vote on ex­pan­ded party-con­ven­tion fun­drais­ing, Fred Wer­theimer, the bushy-browed dean of the cam­paign-fin­ance-re­form com­munity, shot off an email to his al­lies in which he wrote: "Ann Ravel just sold us out … and can no longer be con­sidered a friend of re­form or an ad­voc­ate for our goals." For Ravel, Wer­theimer's email was evid­ence that she had man­aged to pro­voke the ire of all sides in the money-in-polit­ics de­bate. "I'm hated by every­body," she told me.
As her pro­file on the com­mis­sion rose, Ravel be­came ac­quain­ted with the nas­ti­er side of today's polit­ic­al de­bate. In Oc­to­ber 2014, after the FEC dead­locked on a vote over wheth­er to in­vest­ig­ate a group that ran a series of on­line-only ads at­tack­ing Pres­id­ent Obama and Demo­crat­ic Sen. Sher­rod Brown of Ohio, Ravel re­leased a state­ment in which she called on the FEC to re­vis­it its 2006 ex­emp­tion for on­line cam­paign-style activ­ity. (The ex­emp­tion left un­reg­u­lated ba­sic­ally all on­line politick­ing—blog­ging, video-mak­ing, email­ing, web­site-host­ing—ex­cept for paid polit­ic­al ad­vert­ising.) She pledged to bring to­geth­er "tech­no­lo­gists, so­cial en­tre­pren­eurs, policy wonks, politicos, and act­iv­ists" to think about how the com­mis­sion's rules could be up­dated to re­flect the grow­ing amount of polit­ic­al ad­vocacy on­line. "A re-ex­am­in­a­tion of the Com­mis­sion's ap­proach to the In­ter­net and oth­er emer­ging tech­no­lo­gies is long over­due," she wrote.
Ravel told me that she saw her state­ment as "mod­er­ate and some­what in­noc­u­ous," but it sparked an out­cry. Good­man con­demned Ravel's com­ments on Fox News, say­ing they raised the "specter of a gov­ern­ment re­view board cull­ing the In­ter­net daily." Con­ser­vat­ives and liber­tari­ans ac­cused her of try­ing to cen­sor the In­ter­net. She was called a "dis­gust­ing fas­cist Nazi" and a "to­tal­it­ari­an thug." One couple wrote to Ravel, who is Jew­ish, at her pub­lic email ad­dress: "Pravda would be proud of you, or Joseph Goebbels." An­oth­er per­son wrote her: "Die, fas­cist, die!"
The ex­tent of the an­im­os­ity and vit­ri­ol, while not sur­pris­ing to any­one who has spent time in the com­ments sec­tion of a news story, startled Ravel. She says it also made her re­double her ef­forts to draw more at­ten­tion to the FEC's dys­func­tion, es­pe­cially after she was elec­ted chair at the end of 2014. Now Chair­wo­man Ravel, she took aim at her own em­ploy­er in The Wash­ing­ton Post and The New York Times. "People think the FEC is dys­func­tion­al," she told the Times. "It's worse than dys­func­tion­al."
In Feb­ru­ary, she held her open hear­ing—the one she'd bar­gained with the Re­pub­lic­ans for. It proved to be a bit of a spec­tacle: The Post called it "far­cic­al"; Slate titled its story "Open Mic Dis­aster"; at one point, a Ron Paul in­tern took the mic and quoted Bib­lic­al verse de­clar­ing that "love of money is the root of all evil." But Ravel says she was sat­is­fied that the hear­ing gave people who don't usu­ally turn out for FEC meet­ings a chance to speak. "Frankly, I think that's how it should be in every one of our hear­ings," she told me. "One of the things that troubles me about the com­mis­sion is we're so in­su­lar that we don't get any in­put from the pub­lic about mat­ters im­port­ant to the pub­lic."
Ravel's Re­pub­lic­an col­leagues dis­miss her cri­ti­cisms as un­foun­ded. In a May 2015 op-ed in Politico, Good­man touted the num­ber of bi­par­tis­an votes—93 per­cent of all votes, he said—that oc­curred in 2014, un­der his watch as chair­man. He de­scribed the FEC as "re­mark­ably func­tion­al for a bi­par­tis­an com­mis­sion" and cri­ti­cized Ravel's con­front­a­tion­al ap­proach. "Hurl­ing tired, ca­ri­ca­tured broad­sides at my Re­pub­lic­an col­leagues and me, rather than ac­know­ledging our hon­estly held leg­al and philo­soph­ic­al com­mit­ment to First Amend­ment val­ues, de­bases the pub­lic de­bate and un­ne­ces­sar­ily po­lar­izes the agency," he wrote.
I often wake up and think, 'What did I get myself into?' "
Ann Ravel
Some of the cri­ti­cism comes from her own side. Marc Eli­as, the Demo­crat­ic elec­tion law­yer, doesn't en­tirely dis­agree with Ravel's broad­er cri­tique that the FEC is grid­locked on ma­jor is­sues. But he does fault her for over­look­ing the fact that the com­mis­sion still car­ries out the "ba­sic block­ing and tack­ling" of cam­paign-fin­ance law—ex­plain­ing reg­u­la­tions to a first-time can­did­ate for of­fice, help­ing a loc­al county party fill out its pa­per­work, and so on. "It's not like I have on rose-colored glasses," Eli­as told me. "I think that the agency should be resolv­ing and giv­ing clear guid­ance on all as­pects of the law. But I don't think it's fair to say the agency doesn't per­form any valu­able func­tion."
I asked Ravel dir­ectly about Good­man's re­but­tal of her cri­ti­cisms. She quibbled with his math about the com­mis­sion's vot­ing re­cord. (When her of­fice crunched the 2014 stat­ist­ics, the num­ber of dead­locked votes was high­er, at 22 per­cent.) But the crux of her cri­ti­cism was that, while the FEC does settle plenty of minor cases, it's both far too slow and of­ten en­tirely un­able to act on the most con­sequen­tial is­sues. "It's not like we dead­lock on everything," she told me. "But we dead­lock on any­thing that is clearly a sig­ni­fic­ant mat­ter that is go­ing to be re­lat­ing to the pres­id­en­tial elec­tion, such as co­ordin­a­tion, or wheth­er the com­mu­nic­a­tions are for polit­ic­al pur­poses, there­fore mak­ing the largest out­side spend­ers polit­ic­al com­mit­tees, or im­port­ant dis­clos­ure cases."
Fel­low Demo­crat­ic com­mis­sion­er El­len Wein­traub echoed Ravel's point about the dead­locks. "Look­ing at the num­bers really un­der­states the sever­ity of the prob­lem," she told me. She ad­ded that she had tried to ne­go­ti­ate a deal with her fel­low com­mis­sion­ers to clear the FEC's back­log, in which the com­mis­sion would be forced to vote on any open case once it reached the six-month mark. That pro­pos­al dead­locked 3-3.
I asked Wein­traub what she thought about Ravel bash­ing the FEC in the pages of The New York Times. "I un­der­stand the frus­tra­tion, I really do," she told me. "But I think my job is to come in every­day and try to get something done around here."
How would Ravel fix the agency? Is blow­ing the thing up and start­ing over with a new mod­el—as sug­ges­ted by some on the left—the best way? She told me she doesn't think the FEC's design is the prob­lem. "I don't ob­ject to a 3-3 com­pos­i­tion to en­sure there are checks on a com­mis­sion that has the abil­ity to em­bar­rass you and af­fect your polit­ic­al ca­reer," she says. "It's totally un­der­stand­able why Con­gress did that." One thing that could be done, she sug­gests, is for Pres­id­ent Obama to cre­ate a bi­par­tis­an blue-rib­bon pan­el of im­pec­cably cre­den­tialed people—who in turn would se­lect com­mis­sion­ers with sim­il­arly im­pec­cable cre­den­tials. Those com­mis­sion­ers could be re­tired gen­er­als or judges, she says, but they should all "be­lieve in the mis­sion of the agency and be­lieve in law as ap­plic­able."
Right now, five of the FEC's six com­mis­sion­ers are serving past their ex­pir­a­tion date—that is, their form­al terms have ended, and the White House and Con­gress just haven't ac­ted to re­place them. Ravel is the only com­mis­sion­er still on an act­ive term. She told me that if such a pan­el came along and re­com­men­ded not five but six new com­mis­sion­ers, she'd hap­pily step down and go back to Cali­for­nia. (In­deed, though her term does not ex­pire un­til 2017, she told me she doesn't plan to stick around if she doesn't feel like she's mak­ing head­way.)
In real­ity, of course, the blue-rib­bon pan­el she pro­poses is un­likely to hap­pen. Ab­sent a Wa­ter­gate-level out­rage, things are only likely to grow more dys­func­tion­al at the FEC—and more an­arch­ic in the world of cam­paign fin­ance. "The only way it's really go­ing to get changed is if there is suf­fi­cient pub­lic out­cry, and I think it would re­quire a massive scan­dal for that to hap­pen," says An­thony Her­man, the former FEC gen­er­al coun­sel. "I don't think New York Times ed­it­or­i­als are go­ing to do the trick."
THE TEN­SIONS AT the top of the FEC have ap­par­ently trickled down throughout the en­tire agency. The fed­er­al gov­ern­ment re­cently re­leased the res­ults of a gov­ern­ment-wide sur­vey of fed­er­al em­ploy­ees' sat­is­fac­tion levels with their jobs. Of 163 staffers who re­spon­ded to the sur­vey, only 32 per­cent said that they were sat­is­fied with the FEC's work; even few­er, 30 per­cent, said they'd re­com­mend work­ing at the com­mis­sion to oth­er people. Over­all, re­spond­ents gave the agency a woe­ful 43 out of 100 "glob­al sat­is­fac­tion" score—the third-worst among all small agen­cies across the fed­er­al gov­ern­ment. The Cen­ter for Pub­lic In­teg­rity, an­onym­ously cit­ing three rank-and-file FEC staffers, de­scribed the at­mo­sphere in­side the com­mis­sion as "bad and get­ting worse."
Two days after the sur­vey's re­lease, right be­fore lunch­time, Ravel and her staff set out two tables of tor­tilla chips, salsa, Mex­ic­an wed­ding cook­ies, and so­das, and strung up col­or­ful dec­or­a­tions in the FEC's first-floor pub­lic-re­cords room, a bleak space lined with stacks of old press re­leases, pa­per cam­paign data­bases, and scores of mi­cro­film racks next to mi­cro­film read­ers. As a way to boost mor­ale, Ravel had paid out of pock­et for a maria­chi band, Los Gal­los Negros, to per­form for the staff, and she in­vited every­one in the build­ing (and me) to at­tend.
Em­ploy­ees trickled in, pick­ing at the chips and sip­ping Diet Coke. On sev­er­al oc­ca­sions, Ravel and a few staff mem­bers danced to­geth­er to the mariachis' up-tempo num­bers. All throughout, vari­ous em­ploy­ees kept ap­proach­ing Ravel and thank­ing her for or­gan­iz­ing the mix­er. I could read on the faces of the staff a look of happy be­wil­der­ment at the sight of the mariachis pluck­ing a gui­tar­rón and squeez­ing an ac­cor­di­on un­der a framed wall poster about "Cam­paign Mu­sic" from Amer­ic­an elec­tions of yore.
I watched sev­er­al of Ravel's fel­low com­mis­sion­ers drift through, in­clud­ing Steven Walth­er and El­len Wein­traub. Good­man showed up near the end and hung around for a while. Ravel and Wein­traub made no at­tempt to chat with their Re­pub­lic­an col­league, nor did Good­man try. The whole scene re­minded me of high school, rival cliques avoid­ing each oth­er in the cafet­er­ia or the hall­ways between classes.
Ravel led much of the dan­cing at the party. Catch­ing her breath at one point, she walked past me and said, "This is the most fun I've had since I got here."