U.S. Sen­ate ap­pro­pri­at­ors moved re­cently to cut nearly 90 per­cent of fisc­al 2014 funds for de­vel­op­ing a new B-61 nuc­le­ar grav­ity bomb "tail kit," adding to a list of fund­ing dis­putes over con­tro­ver­sial up­dates to the weapon, In­side De­fense re­por­ted.
Ap­pro­pri­ations com­mit­tees in the House and Sen­ate have fun­ded cer­tain B-61 re­fur­bish­ment ef­forts at levels far be­low ceil­ings set by the Armed Ser­vices com­mit­tees in each cham­ber. The Sen­ate's de­fense ap­pro­pri­ations draft would provide the Air Force tail-kit pro­ject with $6 mil­lion in the com­ing budget cycle, a whop­ping $62 mil­lion less than was au­thor­ized.
For their part, House de­fense ap­pro­pri­at­ors left the tail-kit line item with a bit more fund­ing: $55 mil­lion of the $68 mil­lion au­thor­ized. Law­makers at that com­mit­tee said the dol­lar fig­ure the ser­vice had re­ques­ted was "ahead of need," the web­site re­por­ted.
In May, the De­fense De­part­ment told Con­gress it ex­pects the tail-kit ef­fort to ul­ti­mately cost more than $3.7 bil­lion, In­side De­fense re­por­ted sep­ar­ately last Wed­nes­day.
A le­gis­lat­ive in­sider said the re­duc­tion would dove­tail with the Sen­ate Ap­pro­pri­ations Com­mit­tee's move earli­er this sum­mer to provide $168 mil­lion less than the Obama ad­min­is­tra­tion had re­ques­ted for the next fisc­al year to mod­ern­ize oth­er B-61 com­pon­ents.
Sep­ar­ately, House and Sen­ate ap­pro­pri­at­ors re­jec­ted an Air Force re­quest for $33 mil­lion in fisc­al 2014 to lay ground­work for equip­ping F-35 fight­er jets to carry the B-61 bomb. That ef­fort is not sched­uled to be­gin un­til later this dec­ade.
What We're Following See More »
ABSENT FROM LIST: GENNIFER FLOWERS
Most Trump Guests Have Military Ties
39 minutes ago
TOP OF MIND
Trending on Google: 'Why Should Trump Not Be President'
49 minutes ago
THE DETAILS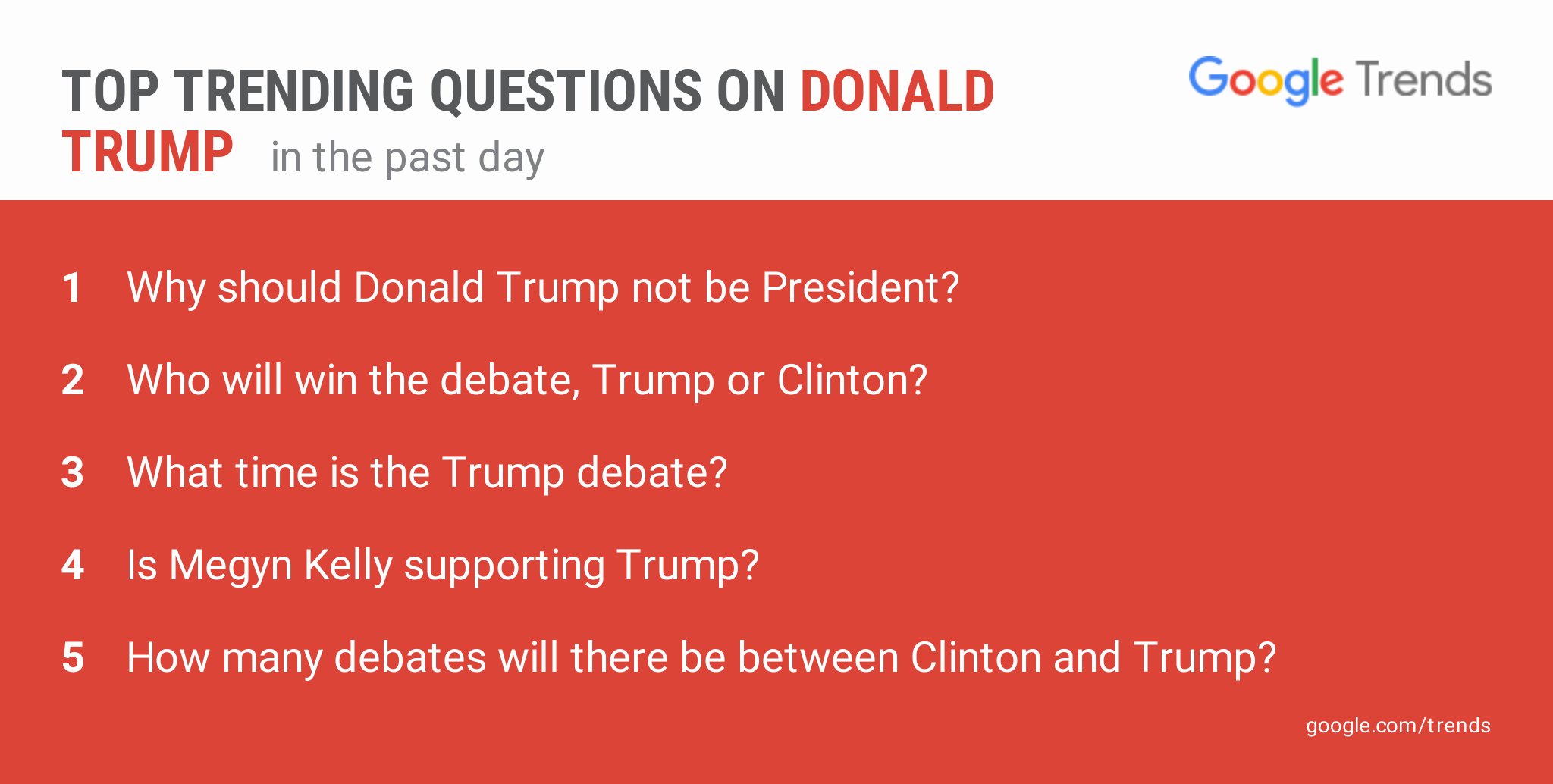 WHO PLAYED THE DONALD?
Longtime Clinton Aide Played Trump in Mock Debates
3 hours ago
THE DETAILS
After keeping the information private for most of the lead-up to the debate on Monday, it has been revealed that longtime Clinton aide Philippe Reines has been playing the role of Donald Trump in her debate prep. Reines knows Clinton better than most, able to identify both her strengths and weaknesses, and his selection for a sparring partner shows that Clinton is preparing for the brash and confrontational Donald Trump many have come to expect.
WEEKEND POLLING ROUNDUP
New Polls Still Show Razor-Thin Margins
3 hours ago
THE QUESTION
How Many Times Has the Trump Campaign Emailed Ted Cruz's Supporters?
3 hours ago
THE ANSWER
More than 30 times, in the case of some donors. Long before Cruz endorsed Trump—and before he even snubbed the nominee at the Republican National Convention—"the senator quietly began renting his vast donor email file to his former rival, pocketing at least tens of thousands of dollars, and more likely hundreds of thousands, that can be used to bankroll the Texan's own political future."