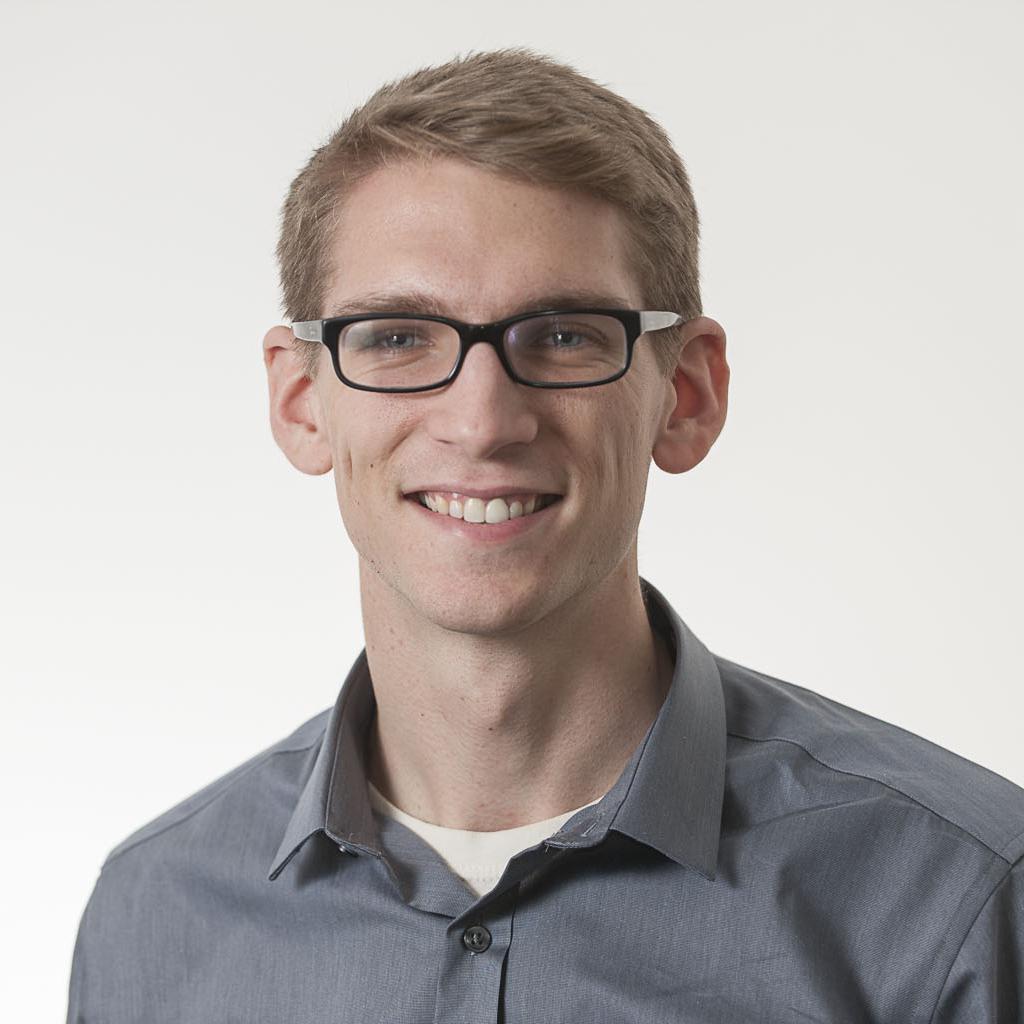 Four years ago, when he was run­ning for gov­ernor, Tom Em­mer seemed like the next Michele Bach­mann. A year ago, when he star­ted his cam­paign, lib­er­al me­dia out­lets said he was. But now that the Min­nesotan is ac­tu­ally run­ning for her seat in Con­gress, Em­mer has changed his style.
When Em­mer nar­rowly lost his gubernat­ori­al bid to Demo­crat Mark Dayton in 2010, the tu­mul­tu­ous cam­paign thrust the former state rep­res­ent­at­ive in­to the na­tion­al spot­light as a bom­bast­ic con­ser­vat­ive who fre­quently at­trac­ted pro­test­ers and even claimed that Min­nesota had the right to nul­li­fy fed­er­al laws.
And when he an­nounced last year that he would run for Bach­mann's seat after her re­tire­ment an­nounce­ment, it seemed in­ev­it­able that he would grab the same kind of head­lines that turned Bach­mann in­to a rare House mem­ber with a na­tion­al roster of tea-party sup­port­ers — and made her a fun­drais­ing tool and an elect­or­al tar­get for Demo­crats. Moth­er Jones said the "far-right" Em­mer would be "the next Michele Bach­mann." The Col­bert Re­port lam­pooned a bizarre ad he did for an ex­ter­i­or and re­mod­el­ing com­pany.
But on Tues­day night, Em­mer won the Re­pub­lic­an primary for Bach­mann's seat in what Gregg Pep­pin, a Re­pub­lic­an con­sult­ant in the area, called an "amaz­ingly drama-free" race. Em­mer won't be a mod­er­ate in Con­gress, as­sum­ing he wins the heav­ily Re­pub­lic­an 6th Dis­trict in Novem­ber. But the way he ran his primary race against An­oka County Com­mis­sion­er Rhonda Siva­ra­jah has left oth­er Re­pub­lic­ans sur­prised at his less di­vis­ive style.
"If you would have taken the Tom Em­mer of 2010 and com­pared him to Michele Bach­mann, you would have found they were two peas in a pod," said Pep­pin, who worked for Em­mer's 2010 primary op­pon­ent, a more mod­er­ate former state le­gis­lat­or named Marty Seifert. "The Tom Em­mer of 2014, you would nev­er doubt his con­ser­vat­ism, but I think his ap­proach will be dif­fer­ent than Michele's. I think it will be, per­haps, a more re­fined ap­proach."
Pep­pin said Em­mer has done a good job of show­ing up to events in the area and reach­ing out to Re­pub­lic­ans around this dis­trict, in­clud­ing him. Even Jen­nifer De­Jour­nett, the pres­id­ent of a con­ser­vat­ive wo­men's group that en­dorsed Siva­ra­jah, praised the way Em­mer has net­worked with Re­pub­lic­ans throughout the dis­trict, call­ing him "someone you'd want to go and have a beer with."
In 2010, both Em­mer's tone and his con­tent pro­voked strong neg­at­ive re­ac­tions. He was so out­spoken against same-sex mar­riage that when Tar­get donated to a group that ran ads sup­port­ing Em­mer's busi­ness po­s­i­tions, the back­lash promp­ted the com­pany's CEO to apo­lo­gize for get­ting in­volved in the gov­ernor's race. Em­mer's views on the min­im­um wage were equally con­tro­ver­sial: He said the wage for waiters and wait­resses who get tips should be lowered and claimed that some bring home $100,000 per year; a pro­test­er later dumped thou­sands of pen­nies on him at a cam­paign event.
Em­mer said the ma­jor dif­fer­ence between 2010 and 2014 is that he's farther down the bal­lot. This cycle, he sees his job as help­ing drive Re­pub­lic­an turnout throughout the area rather than at­tract at­ten­tion for him­self, he said.
"This time, un­like last time, I'm not run­ning for statewide of­fice," he said. "In that case, you are the fo­cus of at­ten­tion. In this case, I am a mem­ber of the Re­pub­lic­an team."
Em­mer hasn't got­ten any less con­ser­vat­ive or changed his po­s­i­tions on any is­sues, but he has changed his ap­proach, he said. And now Em­mer doesn't have to at­tract much at­ten­tion. After his high-pro­file 2010 run and spend­ing two years as a ra­dio-show host, Em­mer said he is more well-known and doesn't have to prove his con­ser­vat­ive bona fides.
There's also less de­mand for an out­spoken, tea-party-style can­did­ate now than in 2010, Pep­pin said. The dis­trict's Re­pub­lic­an base wasn't ne­ces­sar­ily fed up with Bach­mann, but "a change will prob­ably be wel­comed by most people," Pep­pin said.
Em­mer may have polit­ic­al reas­ons to take a softer tone, but even Pep­pin — who said he "worked [his] butt off to beat him" in 2010 — be­lieves it's genu­ine.
"There's a demon­strable dif­fer­ence in his out­look, his ap­proach, and his at­ti­tude to­ward this race com­pared to when he ran for gov­ernor," Pep­pin said. "I be­lieve what he says."
What We're Following See More »
LEGACY PLAY
Sanders and Clinton Spar Over … President Obama
3 hours ago
WHY WE CARE
President Obama became a surprise topic of contention toward the end of the Democratic debate, as Hillary Clinton reminded viewers that Sanders had challenged the progressive bona fides of President Obama in 2011 and suggested that someone might challenge him from the left. "The kind of criticism that we've heard from Senator Sanders about our president I expect from Republicans, I do not expect from someone running for the Democratic nomination to succeed President Obama," she said. "Madame Secretary, that is a low blow," replied Sanders, before getting in another dig during his closing statement: "One of us ran against Barack Obama. I was not that candidate."
THE 1%
Sanders's Appeals to Minorities Still Filtered Through Wall Street Talk
5 hours ago
WHY WE CARE
It's all about the 1% and Wall Street versus everyone else for Bernie Sanders—even when he's talking about race relations. Like Hillary Clinton, he needs to appeal to African-American and Hispanic voters in coming states, but he insists on doing so through his lens of class warfare. When he got a question from the moderators about the plight of black America, he noted that during the great recession, African Americans "lost half their wealth," and "instead of tax breaks for billionaires," a Sanders presidency would deliver jobs for kids. On the very next question, he downplayed the role of race in inequality, saying, "It's a racial issue, but it's also a general economic issue."
DIRECT APPEAL TO MINORITIES, WOMEN
Clinton Already Pivoting Her Messaging
5 hours ago
WHY WE CARE
It's been said in just about every news story since New Hampshire: the primaries are headed to states where Hillary Clinton will do well among minority voters. Leaving nothing to chance, she underscored that point in her opening statement in the Milwaukee debate tonight, saying more needs to be done to help "African Americans who face discrimination in the job market" and immigrant families. She also made an explicit reference to "equal pay for women's work." Those boxes she's checking are no coincidence: if she wins women, blacks and Hispanics, she wins the nomination.
WEEKEND DATA DUMP
State to Release 550 More Clinton Emails on Saturday
13 hours ago
THE LATEST
Under pressure from a judge, the State Department will release about 550 of Hillary Clinton's emails—"roughly 14 percent of the 3,700 remaining Clinton emails—on Saturday, in the middle of the Presidents Day holiday weekend." All of the emails were supposed to have been released last month. Related: State subpoenaed the Clinton Foundation last year, which brings the total number of current Clinton investigations to four, says the Daily Caller.