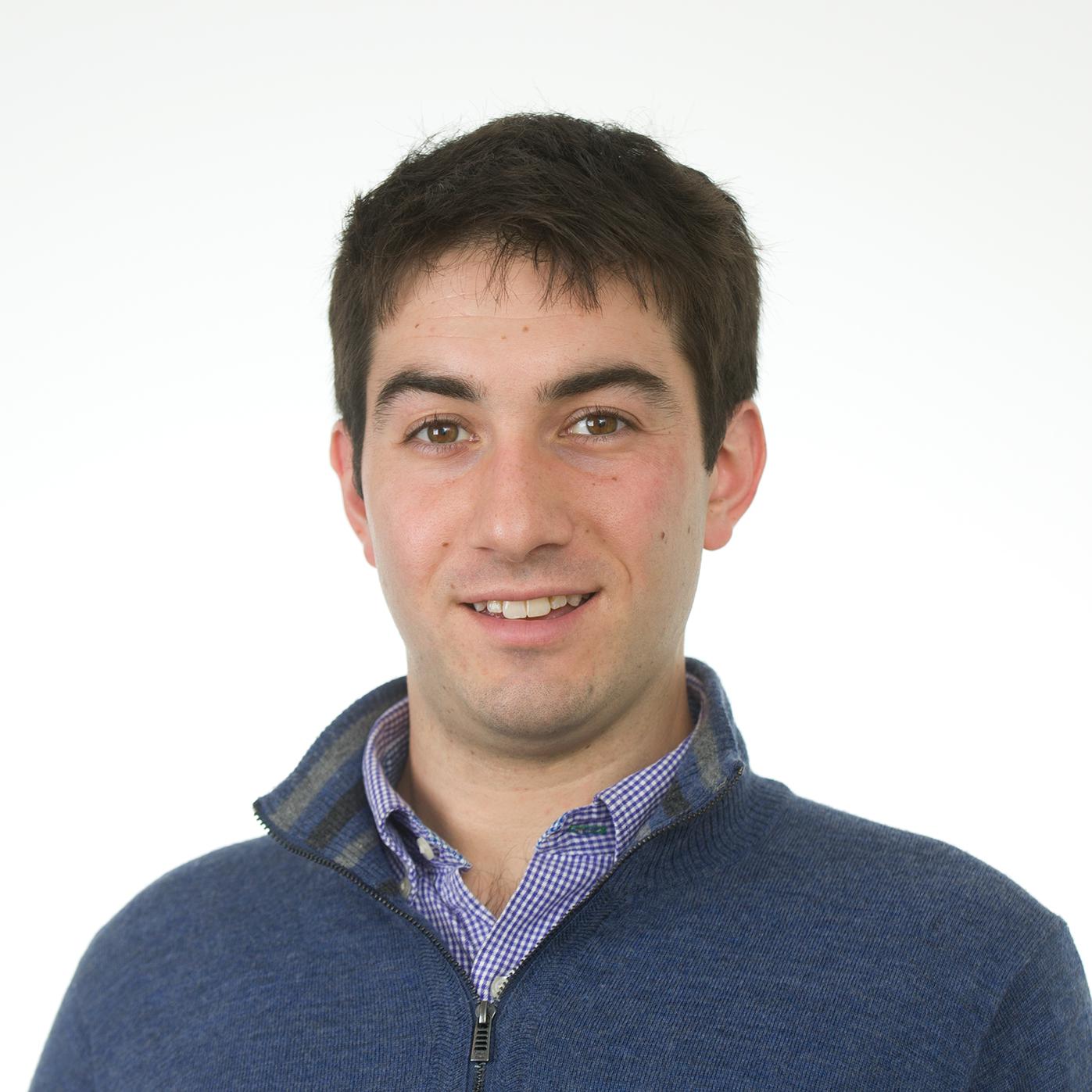 This week, the Heart­land In­sti­tute offered up a mod­est pro­pos­al: Elim­in­ate the En­vir­on­ment­al Pro­tec­tion Agency's 15,000-per­son staff, move the headquar­ters from Wash­ing­ton to Topeka, Kan., and re­load it with 300 state del­eg­ates.
The policy brief from the liber­tari­an think tank that pro­motes cli­mate skep­ti­cism — writ­ten by Heart­land sci­ence dir­ect­or Jay Lehr — is something of a dream scen­ario for tea parti­ers and oth­er con­ser­vat­ives, who would like a smal­ler gov­ern­ment and a chance to wipe clean EPA's fed­er­al reg­u­la­tions. Lehr writes that "in­cre­ment­al re­form of EPA is simply not an op­tion," hence his pro­pos­al for a "Com­mit­tee of the Whole" made up of state del­eg­ates that could slash 80 per­cent of EPA's budget.
It's hardly the first time con­ser­vat­ives have pro­posed trim­ming the gov­ern­ment with an ax rather than prun­ing shears. Plenty of de­part­ments big and small have found them­selves on the hy­po­thet­ic­al chop­ping block for total elim­in­a­tion. Here's a look at some of the pro­pos­als to clear out the Cab­in­et room.
Note: The buzzkills at the Con­gres­sion­al Budget Of­fice said in a 2013 re­port that elim­in­at­ing en­tire de­part­ments may not yield sav­ings. "At best," CBO wrote, "simply trans­fer­ring pro­grams to an­oth­er de­part­ment might re­duce ad­min­is­trat­ive sup­port costs, but in most cases, such costs are much smal­ler than the costs of dir­ect pro­gram activ­it­ies."
Com­merce De­part­ment: An easy tar­get for those hunt­ing fed­er­al-de­part­ment game, Com­merce is al­ways in someone's sights. In 1995, the De­part­ment of Com­merce Elim­in­a­tion Act cleared a com­mit­tee in the Newt Gin­grich-led House, and a 1996 non­bind­ing budget res­ol­u­tion that passed both cham­bers also called for elim­in­at­ing the de­part­ment. Un­der the 1995 bill, trade pro­grams would have been con­sol­id­ated un­der a new "Of­fice of Trade," while the Na­tion­al Ocean­ic and At­mo­spher­ic Ad­min­is­tra­tion would be parceled out to agen­cies like the In­teri­or De­part­ment or Fish and Wild­life Ser­vice. Pres­id­ent Obama may may have heard the calls — in 2012, he pro­posed mov­ing NOAA to In­teri­or.
Edu­ca­tion De­part­ment: An­oth­er pop­u­lar can­did­ate for elim­in­a­tion. Ron­ald Re­agan him­self pitched the "de­reg­u­la­tion by fed­er­al gov­ern­ment of pub­lic edu­ca­tion" as part of the 1980 Re­pub­lic­an plat­form and its been a GOP call­ing card ever since. The Amer­ic­an Spec­tat­or in 2012 pro­posed wip­ing the de­part­ment away en­tirely and restor­ing its $68.1 bil­lion budget to off­set the de­fi­cit, while trans­fer­ring its au­thor­ity to states and loc­al agen­cies.
En­ergy De­part­ment: The third agency Texas Gov. Rick Perry fam­ously for­got he wanted to elim­in­ate, En­ergy has also long been a pink-slip can­did­ate. In his five-year budget plan, Sen. Rand Paul of Ken­tucky pro­posed zero­ing out the de­part­ment along with all of the grants and sub­sidies it dis­trib­utes to re­new­able en­ergy, while mov­ing its nuc­le­ar re­search and the Atom­ic En­ergy Agency to the De­fense De­part­ment. And in a 2011 bill, Re­pub­lic­an Sen. Richard Burr of North Car­o­lina offered up a plan to com­bine DOE and EPA in­to a new De­part­ment of En­ergy and En­vir­on­ment to elim­in­ate any over­lap.
In­teri­or De­part­ment: Dur­ing his 2012 pres­id­en­tial cam­paign, then-Rep. Ron Paul of Texas lis­ted In­teri­or as one of five fed­er­al agen­cies he'd elim­in­ate. But what of the more than 500 mil­lion acres of pub­lic land man­aged by the agency? A year earli­er he said this to the West­ern Re­pub­lic­an Lead­er­ship Con­fer­ence: "So you can ima­gine how won­der­ful it would be if land will be or should be re­turned to the states and then for the best parts sold off to private own­ers."
Hous­ing and Urb­an De­vel­op­ment De­part­ment: At a closed-door fun­draiser in 2012, GOP can­did­ate Mitt Rom­ney said that HUD, an agency his fath­er helmed, "might not be around later" un­der a con­sol­id­a­tion of the fed­er­al gov­ern­ment. The Amer­ic­an En­ter­prise In­sti­tute jumped on the pro­pos­al, say­ing HUD had helped dis­tort the hous­ing mar­ket. And in a column in For­bes, Josh Barro wrote that "there is noth­ing fun­da­ment­ally un­work­able about a private mar­ket in hous­ing that re­quires heavy gov­ern­ment reg­u­la­tion and sub­sidy" and said HUD should be shut down and hous­ing sub­sidies ab­ol­ished in fa­vor of an ex­pan­ded Earned In­come Tax Cred­it.
Trans­port­a­tion De­part­ment: Daniel J. Mitchell of the Cato In­sti­tute has said that the volume of pork and bur­eau­cracy should jus­ti­fy shut­ting down the fed­er­al Trans­port­a­tion De­part­ment in fa­vor of state and loc­al gov­ern­ments hav­ing power over roads. That way, he said, the gas-tax rev­en­ue wouldn't be spent on "boon­doggle mass trans­it pro­jects." Put more simply, Ron Paul said in 2012, the gas tax should just be col­lec­ted and doled out to states by size or pop­u­la­tion. "And you could do that with one guy and a com­puter," Paul said.
Ag­ri­cul­ture De­part­ment: Greg Bran­non, a doc­tor who sought the GOP nom­in­a­tion in North Car­o­lina's Sen­ate race run­ning un­der the tea-party mantle, made head­lines earli­er this year when he com­pared food stamps to "good­ies" and said the pro­gram "en­slaves people." "The an­swer," he said, "is the De­part­ment of Ag­ri­cul­ture should go away at the fed­er­al level."
Labor De­part­ment: The Cato In­sti­tute has offered up spend­ing cuts for Labor, largely through re­form­ing un­em­ploy­ment in­sur­ance. Oth­ers, in­clud­ing Fox Busi­ness host Dav­id As­man and Vir­gin­ia Liber­tari­an Party House can­did­ate Will Ham­mer, have said the de­part­ment should be axed en­tirely, with in­sur­ance and train­ing be­ing left up to the states.
Home­land Se­cur­ity De­part­ment: The Cato In­sti­tute's Dav­id Rittger wrote in 2011 that DHS had be­come too bloated and "made it too easy for politi­cians to dis­guise pork bar­rel spend­ing in red, white, and blue," so he pro­posed restor­ing most of DHS's re­spons­ib­il­it­ies to their ori­gin­al agen­cies. Im­mig­ra­tion, bor­der se­cur­ity, and cus­toms would be grouped un­der a new "Bor­der Se­cur­ity Ad­min­is­tra­tion," while the Trans­port­a­tion Se­cur­ity Ad­min­is­tra­tion and Fed­er­al Air Mar­shals Ser­vice would be axed com­pletely.
Coun­cil of Eco­nom­ic Ad­visers: A dec­ade after Re­agan con­sidered get­ting rid of the eco­nom­ic ad­vis­ory board, the full House voted in 1995 to ab­ol­ish CEA. Jim Lightfoot, the Iowa Re­pub­lic­an who chaired the Ap­pro­pri­ations sub­com­mit­tee on the Treas­ury that ini­ti­ated the ab­ol­ish­ment vote, said CEA was simply du­plic­at­ing work done else­where, al­though past CEA mem­bers dis­agreed. "I think it's a stu­pid idea," Nix­on-era Chair­man Her­bert G. Stein told The New York Times at the time.
Small Busi­ness Ad­min­is­tra­tion: Re­agan budget dir­ect­or Dav­id Stock­man, while try­ing to kill the SBA, found him­self the sub­ject of con­tro­versy after he de­scribed the agency as a "rat hole." But pro­pos­als to scrap the agency haven't gone away — in a Wall Street Journ­al ed­it­or­i­al, Ver­o­nique de Rugy of the Mer­catus Cen­ter at George Ma­son Uni­versity wrote that busi­nesses would sur­vive without SBA loans and that the agency's train­ing pro­grams could be handled by the private sec­tor.
What We're Following See More »
BACKING OUT ON BERNIE
Trump Won't Debate Sanders After All
1 days ago
THE LATEST
Trump, in a statement: "Based on the fact that the Democratic nominating process is totally rigged and Crooked Hillary Clinton and Deborah Wasserman Schultz will not allow Bernie Sanders to win, and now that I am the presumptive Republican nominee, it seems inappropriate that I would debate the second place finisher. ... I will wait to debate the first place finisher in the Democratic Party, probably Crooked Hillary Clinton, or whoever it may be."
AKNOWLEDGING THE INEVITABLE
UAW: Time to Unite Behind Hillary
2 days ago
THE DETAILS
"It's about time for unity," said UAW President Dennis Williams. "We're endorsing Hillary Clinton. She's gotten 3 million more votes than Bernie, a million more votes than Donald Trump. She's our nominee." He called Sanders "a great friend of the UAW" while saying Trump "does not support the economic security of UAW families." Some 28 percent of UAW members indicated their support for Trump in an internal survey.
AP KEEPING COUNT
Trump Clinches Enough Delegates for the Nomination
2 days ago
THE LATEST
"Donald Trump on Thursday reached the number of delegates needed to clinch the Republican nomination for president, completing an unlikely rise that has upended the political landscape and sets the stage for a bitter fall campaign. Trump was put over the top in the Associated Press delegate count by a small number of the party's unbound delegates who told the AP they would support him at the convention."
TRUMP FLOATED IDEA ON JIMMY KIMMEL'S SHOW
Trump/Sanders Debate Before California Primary?
2 days ago
CAMPAIGNS INJECTED NEW AD MONEY
California: It's Not Over Yet
2 days ago
THE LATEST
"Clinton and Bernie Sanders "are now devoting additional money to television advertising. A day after Sanders announced a new ad buy of less than $2 million in the state, Clinton announced her own television campaign. Ads featuring actor Morgan Freeman as well as labor leader and civil rights activist Dolores Huerta will air beginning on Fridayin Fresno, Sacramento, and Los Angeles media markets. Some ads will also target Latino voters and Asian American voters. The total value of the buy is about six figures according to the Clinton campaign." Meanwhile, a new poll shows Sanders within the margin of error, trailing Clinton 44%-46%.