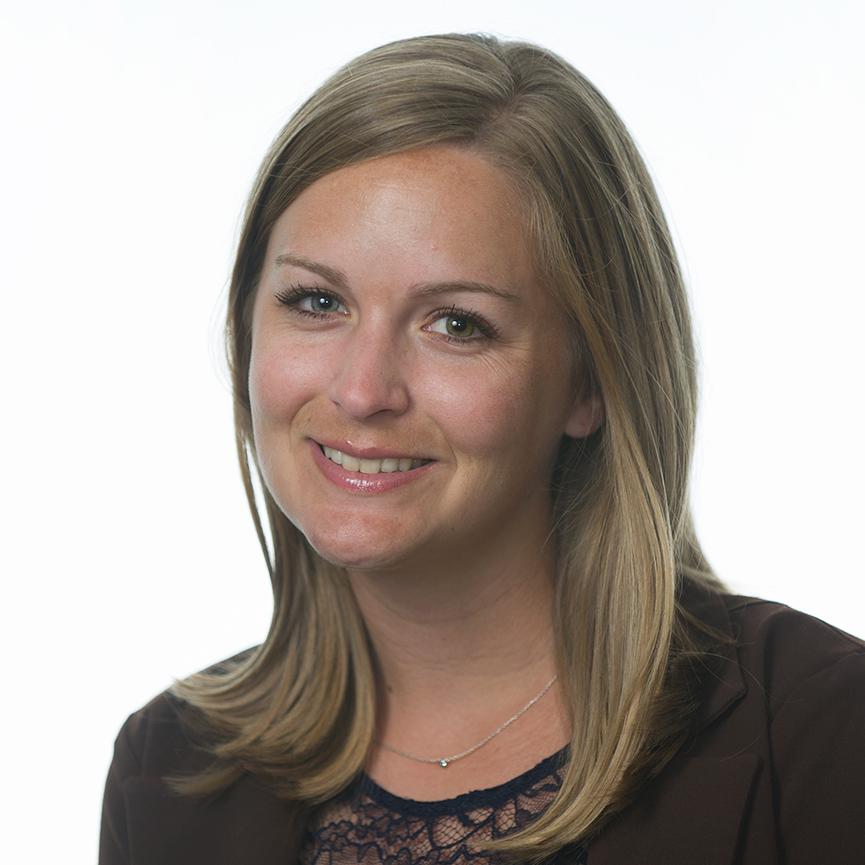 AMES, Iowa — Five Re­pub­lic­an pres­id­en­tial con­tenders paraded through Iowa this week­end, as much to see voters as to talk with po­ten­tial staff and lay ground­work for cam­paign op­er­a­tions.
Some po­ten­tial can­did­ates have an early ad­vant­age built from pre­vi­ous for­ays through Iowa. Two former Iowa caucus win­ners, Arkan­sas then-Gov. Mike Hucka­bee and former Sen. Rick San­tor­um of Pennsylvania, still have a strong fol­low­ing among the state's so­cial con­ser­vat­ives. And both have main­tained a team of act­iv­ists and vo­lun­teers who will be ready to jump on board should their can­did­ate launch a bid.
Hucka­bee traveled to Iowa with three na­tion­al ad­visers: Chip Salts­man, Alice Stew­art, and daugh­ter Sarah Hucka­bee, who worked on Tim Pawlenty's cam­paign in 2012. But the former gov­ernor main­tains deep ties with act­iv­ists who hoped to see him run in 2012 and are thrilled he's look­ing at 2016. He spoke at the "Pas­tors and Pews" pro­gram Fri­day morn­ing, a closed-door meet­ing of pas­tors in Ce­dar Rap­ids.
"If Mike Hucka­bee said this week­end, 'I'm run­ning,' he would have a reas­on­able or­gan­iz­a­tion ready to go," said Trudy Cav­i­ness, a GOP State Cent­ral Com­mit­tee mem­ber from Ot­tum­wa. "San­tor­um has people who will be ready to go."
In­deed, San­tor­um said he has kept Iowa act­iv­ists en­gaged through his PAC, Pat­ri­ot Voices. "We have a pretty good mem­ber­ship here, a pretty act­ive mem­ber­ship," San­tor­um told Na­tion­al Journ­al after his speech at a Boone County GOP pic­nic. "This is a state that is very much con­nec­ted to na­tion­al polit­ics and it's fun to be back in town."
Oth­er can­did­ates will have to work harder to build sup­port and an in­fra­struc­ture in Iowa. That's why Sen. Rand Paul and Texas Gov. Rick Perry have been spend­ing so much time here.
Paul is the fur­thest along in put­ting to­geth­er an ac­tu­al cam­paign ap­par­at­us: He's hired a pair of former state party chair­men, Steve Grubbs and A.J. Spiker, to run his Iowa op­er­a­tions, and be­ne­fits from some re­sid­ual sup­port for his fath­er, Rep. Ron Paul.
The Ken­tucky sen­at­or wrapped up a three-day Iowa swing last week, cam­paign­ing with loc­al and fed­er­al 2014 can­did­ates and meet­ing act­iv­ists across the state. He scored good re­views and plenty of head­lines from the trip — but also got a taste of the dangers of an on-the-ground trip when he and Rep. Steve King were con­fron­ted by a young im­mig­ra­tion act­iv­ist at a cam­paign stop.
Perry ran in 2012, but many Iowa Re­pub­lic­ans say that since he joined the race late and spent less time in Iowa over­all, many voters are still get­ting to know him. He's in the midst of a four-day Iowa trip, be­gin­ning in Ames and cris­scross­ing the state for events with state le­gis­lat­ive can­did­ates and con­gres­sion­al can­did­ates alike. He took a sim­il­ar multi-day trip in Ju­ly, which con­vinced many act­iv­ists that he's a bet­ter can­did­ate than he was in 2012.
"His per­form­ance on the stump, it's fair to say, has im­pressed people," said Nick Ry­an, who heads the Amer­ic­an Fu­ture Fund and worked for San­tor­um in 2012. "Which is un­for­tu­nate, in some re­spects, be­cause they're com­par­ing him to him­self" in 2012.
Perry hasn't hired paid staffers in the state thus far, but his 2012 ad­viser, Bob Haus, is back on board and is help­ing Perry on the ground. Cali­for­nia-nat­ive strategist Jeff Miller, who pre­vi­ously ad­vised Gov. Arnold Schwar­zeneg­ger, leads his na­tion­al team. Perry also re­cently launched Rick­PAC, a group aimed at help­ing out GOP can­did­ates in 2014. That group is led by former Newt Gin­grich coun­sel Stefan Passantino and in­cludes Mark Miner, Perry's 2012 com­mu­nic­a­tions dir­ect­or, as spokes­man.
Haus has worked to put to­geth­er Perry's multi-day trips to the state, and says his bevy of pub­lic ap­pear­ances are the best way for him to put him­self in front of oth­er act­iv­ists who could help with an even­tu­al cam­paign.
"He's try­ing to help as many county parties and can­did­ates as he can while he's in town," Haus said. "Those meet­ings are a great way to meet key act­iv­ists."
But for all the at­ten­tion the can­did­ates at­trac­ted at the state fair and a week­end con­ser­vat­ives event here in Ames, the first real cattle call of 2016 un­der­scored just how com­pletely open the Re­pub­lic­an field is with 18 months to go be­fore the caucuses.
"This field of pres­id­en­tial can­did­ates is about as wide-open to the tak­ing as any that I've seen in dec­ades," said Jeff Kaufmann, the new Iowa GOP chair­man.
In ad­di­tion to the house­hold names who have been work­ing Iowa for months, a hand­ful of new­comers have be­gun to make re­peat vis­its, in­clud­ing Louisi­ana Gov. Bobby Jin­dal, New Jer­sey Gov. Chris Christie, and Sens. Ted Cruz of Texas and Marco Ru­bio of Flor­ida.
Oth­er pro­spects men­tioned by GOP act­iv­ists in the state in­clude Wis­con­sin Gov. Scott Walk­er, who must fight a tough reelec­tion battle be­fore he can be­gin talk­ing about his 2016 am­bi­tions, and former Flor­ida Gov. Jeb Bush, who hasn't yet been to Iowa but raised money for Gov. Terry Bran­stad earli­er this year.
Con­ver­sa­tions with al­most two-dozen Iowa GOP strategists, act­iv­ists, and politi­cians por­trayed a flu­id race that is any­body's game. Party mem­bers had ideas about the type of can­did­ate they'd like to see win and which pro­spects they think have shown up in the state enough to be ser­i­ous, but the pre­dic­tions for 2016 stopped there.
Most pro­spects who are ser­i­ous about a bid will be­gin mak­ing con­crete moves by Novem­ber, wheth­er that's hir­ing paid staff or get­ting a team of sev­er­al im­port­ant sup­port­ers and act­iv­ists to­geth­er. A hand­ful of op­er­at­ives with past statewide or pres­id­en­tial ex­per­i­ence — in­clud­ing Tim Al­brecht, a former Bran­stad ad­viser; Dav­id Kochel, who ran Mitt Rom­ney's 2008 and 2012 cam­paigns in the state; Chad Olsen, who's worked for the Iowa GOP and the Re­pub­lic­an Na­tion­al Com­mit­tee in the state; and Eric Woolson, who worked with Hucka­bee in 2008 and Pawlenty and Michele Bach­mann in 2012 — are likely to get calls from pro­spect­ive can­did­ates look­ing for on-the-ground help.
Still, Chuck Laud­ner, who ran San­tor­um's 2012 Iowa op­er­a­tions, said find­ing in­flu­en­tial act­iv­ists in vari­ous re­gions of the state is just as im­port­ant as a statewide strategist or op­er­at­ive team.
"Iowa has this enorm­ous num­ber of grass­roots act­iv­ists, people who have dif­fer­ent spheres of in­flu­ence — maybe in their county, or in a re­gion of the state or some are even statewide," Laud­ner said. "In­side the party, out­side the party, on is­sues for can­did­ates, every­body knows them. These are the most im­port­ant people here."
Some op­er­at­ives noted that if the famed Iowa straw poll ends up get­ting scrapped for next year, pro­spect­ive can­did­ates will have more time to get a team to­geth­er.
"The straw poll provided a pres­sure point that was in Au­gust "¦ if that doesn't ex­ist, then it provides a little more flex­ib­il­ity for some of these can­did­ates," Ry­an said. "If you're a really well-known can­did­ate, you don't need to get in as soon."
What We're Following See More »
$7.3 MILLION IN JULY
Donations to DNC Relied on 'Workaround'
11 minutes ago
THE DETAILS
The Democratic National Committee's "influx of money" in July "owes in part to an unprecedented workaround of political spending limits that lets the party tap into millions of dollars more" from Hillary Clinton's biggest donors. "At least $7.3 million of the DNC's July total originated with payments from hundreds of major donors who had already contributed the maximum $33,400 to the national committee." Those payments were "first bundled by the Hillary Victory Fund and then transferred to the state Democratic parties, which effectively stripped the donors' names and sent the money to the DNC as a lump sum."
OFF COAST OF HAWAII
Obama Creates World's Largest Protected Reserve
22 minutes ago
THE DETAILS
President Obama this morning "created the largest protected area on the planet Friday, by expanding a national marine monument off the coast of his native Hawaii to encompass 582,578 square miles of land and sea."
1996 CHARGES WERE DROPPED
Bannon Was Accused of Domestic Violence
32 minutes ago
THE LATEST
New Trump campaign CEO Stephen Bannon "was charged with misdemeanor domestic violence, battery and dissuading a witness following an incident in early January 1996, though the case was ultimately dismissed." Bannon's former wife reported that "he pulled at her neck and wrist during an altercation over their finances."
MAJORITY OPPOSES 'BATHROOM BILLS'
Poll: Three-Quarters of Americans Support LGBT Protections
2 hours ago
THE DETAILS
A new poll by the Public Religion Research Institute "found 72 percent of Americans now favor passing laws to protect lesbian, gay and transgender people from discrimination, including three-quarters of Democrats and two-thirds of Republicans." A majority also opposes "bathroom bills," of the kind passed by North Carolina.
PROCEDURES NOT FOLLOWED
Trump Not on Ballot in Minnesota
23 hours ago