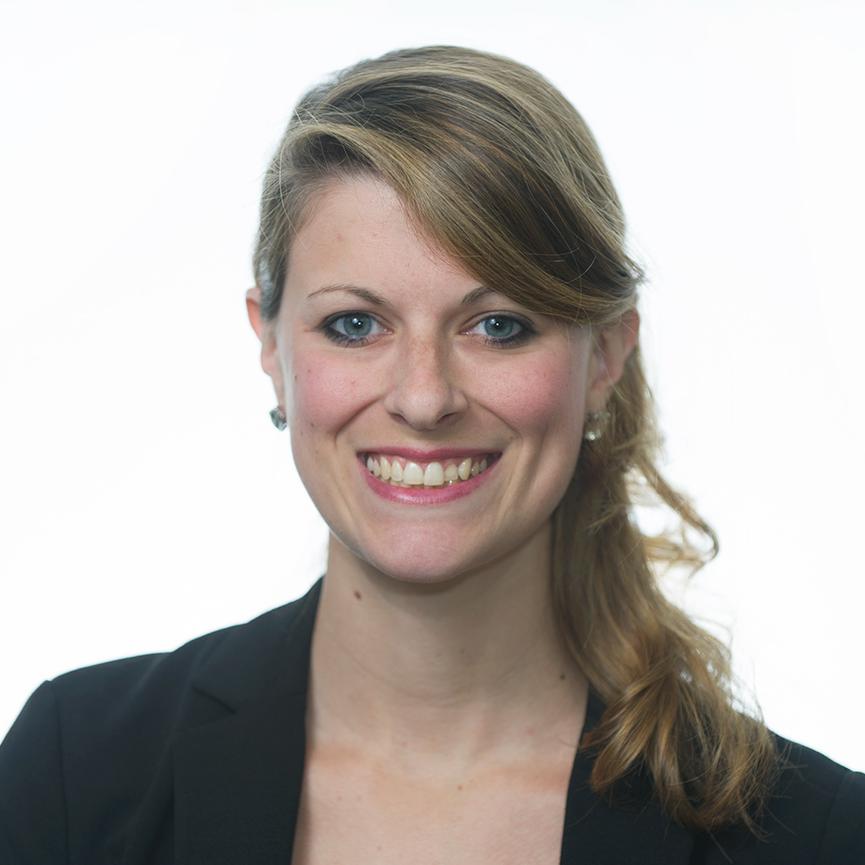 The last time Neil Aber­crom­bie lost an elec­tion, Barack Obama was just a few years out of col­lege. But the Hawaii gov­ernor and pres­id­en­tial fam­ily friend could be headed for a rare, spec­tac­u­lar gubernat­ori­al-primary flameout this week­end.
Pub­lic polling in the Aloha State has shown Aber­crom­bie trail­ing a little-known le­gis­lat­or by double di­gits ahead of Hawaii's Demo­crat­ic primary Sat­urday. No in­cum­bent Hawaii gov­ernor has ever lost reelec­tion in a primary; na­tion­wide, it's only happened four times in the last 10 years. In oth­er states, un­usu­al polit­ic­al tal­ents like Sarah Pal­in and Claire Mc­Caskill have knocked off in­cum­bent gov­ernors in their own primar­ies. In that con­text — not to men­tion Aber­crom­bie's 10-to-1 fun­drais­ing ad­vant­age — three-dec­ade state Sen. Dav­id Ige's po­ten­tial tri­umph looks even more in­con­gru­ous.
But even Aber­crom­bie's own cam­paign ad­mits to be­ing in danger. When the latest loc­al me­dia polls came out, the gov­ernor's cam­paign said its own in­tern­al sur­veys showed the race tied — quite the de­par­ture from the 14-point lead the cam­paign touted in early June.
"We're cau­tiously op­tim­ist­ic," said Ige cam­paign man­ager Keith Hiraoka. "The re­cent polls have been very en­cour­aging, but we real­ize our op­pon­ent is go­ing to work even harder now. We can­not rest, we can't be over­con­fid­ent, we have to keep push­ing."
Aber­crom­bie has evoked strong feel­ings among sup­port­ers and his op­pos­i­tion alike throughout his ca­reer in Demo­crat­ic polit­ics. He hasn't lost an elec­tion since 1986, when Mufi Han­nemann beat him in a House primary. (The two have been spar­ring for years; Han­nemann, the former Hon­olulu may­or who lost the 2010 gubernat­ori­al primary to Aber­crom­bie, de­cided earli­er this year to leave the party and run for gov­ernor as an in­de­pend­ent.) Ian Lind, a former in­vest­ig­at­ive re­port­er for the since dis­ban­ded Hon­olulu Star-Bul­let­in, worked on Aber­crom­bie's suc­cess­ful cam­paign for Hon­olulu City Coun­cil after his 1986 loss and said op­pos­i­tion to the gov­ernor is noth­ing new. Es­pe­cially in such a small state where can­did­ates are re­cycled — as evid­enced by Han­nemann's run — it al­most im­possible to rebrand your­self.
"Based on that ex­per­i­ence I know that Neil has al­ways had this nag­ging clump of neg­at­ive pub­lic opin­ion," Lind said. "We al­ways thought it was around 30 per­cent when we did phone bank­ing even back then."
Op­pos­i­tion ori­gin­ally stemmed from people who saw the nat­ive New York­er as an out­sider and from those who found it easy to peg him as a lib­er­al cliché be­cause of his looks and op­pos­i­tion to the Vi­et­nam War. The ste­reo­type was, "Oh, he's just a long-haired hip­pie, or, he's a com­mun­ist," Lind said.
Aber­crom­bie's polit­ic­al troubles haven't been nearly as sa­la­cious as the last U.S. gov­ernor to lose a primary. In 2010, Nevada Re­pub­lic­an Jim Gib­bons suffered from a string of tabloide­sque head­lines re­gard­ing an al­leged as­sault and a messy di­vorce. But Aber­crom­bie's is­sues and res­ult­ing un­pop­ular­ity have still caused him a world of trouble.
Aber­crom­bie's de­cision to ap­point former Lt. Gov. Bri­an Schatz to fill the U.S. Sen­ate left open by the death of Sen. Daniel In­ouye, in­stead of In­ouye-backed Rep. Colleen Hanabusa, roiled the state's polit­ic­al class. But a look in­to the weeds of state policy high­lights Aber­crom­bie ac­tions that each chipped away at im­port­ant Demo­crat­ic con­stitu­en­cies over the course of his first term.
Former gov­ernors back­ing Ige have called Aber­crom­bie overly busi­ness-friendly, to the point of al­low­ing the over­de­vel­op­ment of Hon­olulu's wa­ter­front. One pro­ject Aber­crom­bie backed called for a 650 foot lux­ury con­domin­i­um high rise which ex­ceeds Hon­olulu's cur­rent build­ing height lim­it by over 200 feet. An­oth­er new apart­ment build­ing is set to in­clude a pent­house unit selling for $100 mil­lion.
"It's like the wild, wild west out there," former Gov. Ben Cayetano said in a video ex­plain­ing his de­cision to en­dorse Ige. "It's ba­sic­ally for rich people."
Ige's second TV ad showed view­ers shots of the Hon­olulu sky­line as a nar­rat­or tells them they have "a choice between the same politi­cians who put spe­cial in­terests ahead of you, or someone you can trust." Ige then pledges to provide "true af­ford­able hous­ing for Hawaii's res­id­ents."
Aber­crom­bie has also faced op­pos­i­tion over his ac­tions on statewide de­vel­op­ment pro­jects, a lack of trans­par­ency on state Su­preme Court nom­in­a­tions, and cri­ti­cism that he blocked out the voices of the very same sup­port­ers who helped elect him in 2010. Two of the state's biggest polit­ic­al play­ers — the Hawaii Gov­ern­ment Em­ploy­ees As­so­ci­ation and the Si­erra Club — sat out this year's gubernat­ori­al primary.
After ac­count­ing for these dis­par­ate frus­tra­tions Lind said the gov­ernor may fi­nally have ali­en­ated just enough people to lose for the first time in 28 years. "When you add them up, yeah, he's in danger," Lind said.
Aber­crom­bie isn't the only gov­ernor who's faced a rocky road to reelec­tion this year. Idaho Re­pub­lic­an Gov. Butch Ot­ter nar­rowly over­came a primary chal­lenge in May, while in­de­pend­ent-turned-Demo­crat­ic Rhode Is­land Gov. Lin­coln Chafee re­tired rather than face a tough Demo­crat­ic primary. In an in­ter­view with KHON-TV this week, Aber­crom­bie humbly ac­know­ledged the pos­sib­il­ity that he could be­come the first gov­ernor to lose his seat in 2014, wheth­er it be on Sat­urday or in Novem­ber. Aber­crom­bie's poll num­bers for the gen­er­al elec­tion have looked as bad as they have in the primary, and though Hawaii is heav­ily Demo­crat­ic, it elec­ted a Re­pub­lic­an gov­ernor right be­fore Aber­crom­bie. Be­cause of Aber­crom­bie's per­son­al un­pop­ular­ity, the un­der-fun­ded Ige might ac­tu­ally be a bet­ter bet for Demo­crats in the gen­er­al elec­tion.
"Emo­tion­ally, I'm just full of grat­it­ude," Aber­crom­bie told KHON. "Whatever hap­pens, I couldn't be hap­pi­er to have had the op­por­tun­ity to serve."
What We're Following See More »
BACKING OUT ON BERNIE
Trump Won't Debate Sanders After All
3 days ago
THE LATEST
Trump, in a statement: "Based on the fact that the Democratic nominating process is totally rigged and Crooked Hillary Clinton and Deborah Wasserman Schultz will not allow Bernie Sanders to win, and now that I am the presumptive Republican nominee, it seems inappropriate that I would debate the second place finisher. ... I will wait to debate the first place finisher in the Democratic Party, probably Crooked Hillary Clinton, or whoever it may be."
AKNOWLEDGING THE INEVITABLE
UAW: Time to Unite Behind Hillary
4 days ago
THE DETAILS
"It's about time for unity," said UAW President Dennis Williams. "We're endorsing Hillary Clinton. She's gotten 3 million more votes than Bernie, a million more votes than Donald Trump. She's our nominee." He called Sanders "a great friend of the UAW" while saying Trump "does not support the economic security of UAW families." Some 28 percent of UAW members indicated their support for Trump in an internal survey.
AP KEEPING COUNT
Trump Clinches Enough Delegates for the Nomination
4 days ago
THE LATEST
"Donald Trump on Thursday reached the number of delegates needed to clinch the Republican nomination for president, completing an unlikely rise that has upended the political landscape and sets the stage for a bitter fall campaign. Trump was put over the top in the Associated Press delegate count by a small number of the party's unbound delegates who told the AP they would support him at the convention."
TRUMP FLOATED IDEA ON JIMMY KIMMEL'S SHOW
Trump/Sanders Debate Before California Primary?
4 days ago
CAMPAIGNS INJECTED NEW AD MONEY
California: It's Not Over Yet
4 days ago
THE LATEST
"Clinton and Bernie Sanders "are now devoting additional money to television advertising. A day after Sanders announced a new ad buy of less than $2 million in the state, Clinton announced her own television campaign. Ads featuring actor Morgan Freeman as well as labor leader and civil rights activist Dolores Huerta will air beginning on Fridayin Fresno, Sacramento, and Los Angeles media markets. Some ads will also target Latino voters and Asian American voters. The total value of the buy is about six figures according to the Clinton campaign." Meanwhile, a new poll shows Sanders within the margin of error, trailing Clinton 44%-46%.