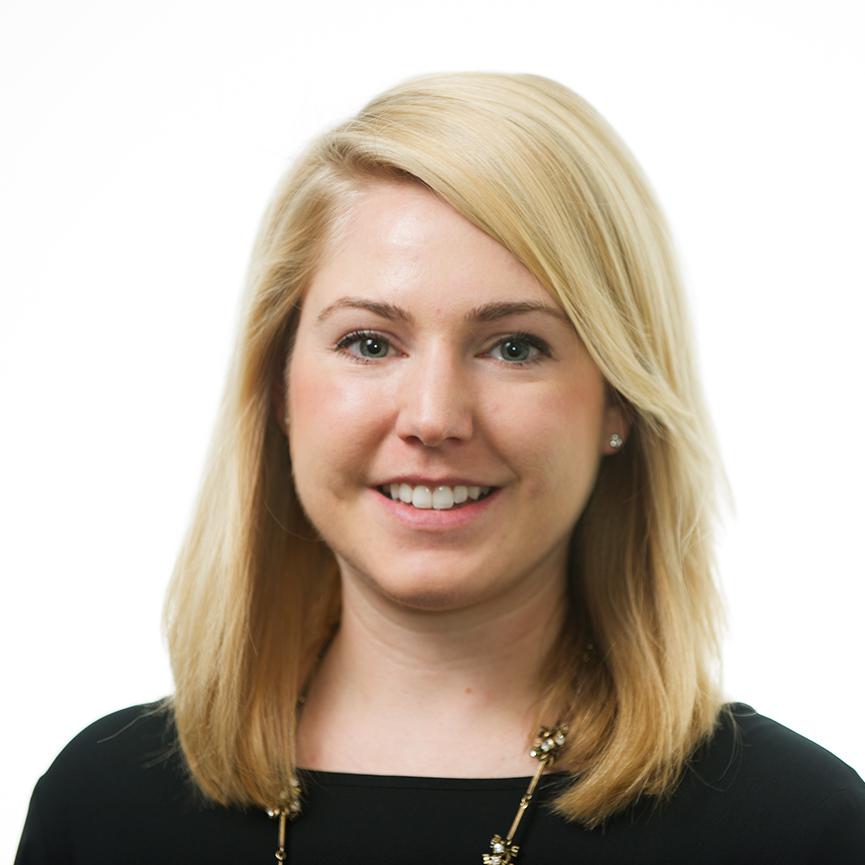 If Sen. Pat Roberts wins reelec­tion, con­ser­vat­ives will have a seni­or law­maker with a 93 per­cent Her­it­age Found­a­tion score poised to lead power­ful and in­flu­en­tial com­mit­tees. Think that's enough for the Tea Party Pat­ri­ots, Madis­on Pro­ject, or Sen­ate Con­ser­vat­ives Fund? Well, think again.
Those groups are fun­nel­ing what's left of their re­sources to Roberts's primary chal­lenger Milton Wolf, a 43-year-old second cous­in of Pres­id­ent Obama who has no polit­ic­al ex­per­i­ence but de­clares him­self to be "the next Ted Cruz."
There are vir­tu­ally no policy dif­fer­ences between the two can­did­ates. And that has left both the cam­paigns and their al­lies grasp­ing for at­tack ma­ter­i­al. Wolf's cam­paign has cri­ti­cized Roberts for vot­ing to raise the debt ceil­ing and to con­firm former Kan­sas Gov. Kath­leen Se­beli­us as a Cab­in­et sec­ret­ary, but it has spent more ef­fort fo­cus­ing on Roberts's res­id­ency (he primar­ily lives in a home in Vir­gin­ia). The in­cum­bent's main at­tacks have been about Wolf's un­usu­al habit of post­ing private X-ray pho­tos of his pa­tients to Face­book.
Asked what policy is­sues the two can­did­ates might de­bate if Roberts had ever agreed to face his chal­lenger, an ad­viser to the in­cum­bent's cam­paign couldn't name a single one.
So why are con­ser­vat­ives spend­ing their time and re­sources try­ing to re­place Roberts with Wolf? Be­cause while Roberts might have a 93 per­cent score with the Her­it­age Found­a­tion right now, his life­time mark is 79 per­cent. And con­ser­vat­ive groups and strategists don't want to let up the pres­sure that they say forced the change.
"It's bey­ond how far to the right you are, it's much more com­plic­ated than that," said Daniel Horow­itz, a con­ser­vat­ive strategist formerly with the Madis­on Pro­ject, which is back­ing Wolf. "We've moved the goal­posts and Re­pub­lic­ans now have to vouch for the Re­pub­lic­an Party plat­form. I don't think any of us have con­fid­ence they're go­ing to keep do­ing this when they no longer fear elect­or­al re­pris­al."
Horow­itz de­scribed Sen. Or­rin Hatch's 2012 reelec­tion in Utah as a wake-up call for con­ser­vat­ive groups that right-shif­ted can­did­ates can just as eas­ily shift back once reelec­ted.
"It got to the point when a lot of con­ser­vat­ives were very di­vided" on Hatch's race, Horow­itz said. "They were like, 'Gosh, the guy is so good now, we have big­ger fish to fry.' I per­son­ally thought that, but I was really taken aback by how quickly he re­ver­ted."
Some of the groups back­ing Wolf con­cede that their ef­forts are as much about keep­ing in­cum­bents look­ing over their shoulders as they are about help­ing the Kan­sas ra­di­olo­gist. Al­though they'd love to see their can­did­ate in Wash­ing­ton, they give the im­pres­sion that ac­tu­ally re­pla­cing Roberts isn't such a huge pri­or­ity — ad­mit­tedly a con­veni­ent po­s­i­tion giv­en that Wolf hasn't caught fire.
"In a gen­er­al sense, we like to think this year we shif­ted the nar­rat­ive, shaped the de­bate," said Tea Party Pat­ri­ots spokes­man Kev­in Broughton, whose group is run­ning ads for Wolf.
Without ques­tion, Roberts's tone has shif­ted since his earli­er days in the Sen­ate. In a 1998 speech he cri­ti­cized "fringe" mem­bers of the party, tout­ing a Re­pub­lic­an agenda that "ap­pealed to a broad spec­trum" and "did not win by lim­it­ing our mem­ber­ship and our ap­peal to a nar­row agenda or a spe­cial pur­pose." In re­cent years, however, he's voted against the farm bill and called for Se­beli­us's resig­na­tion, though he counts the Demo­crat as a per­son­al friend.
Roberts cam­paign con­sult­ant Dav­id Ken­sing­er, a long­time aide to con­ser­vat­ive Gov. Sam Brown­back, said Roberts's evol­u­tion had been con­sist­ent with his state's move as a whole, as well as with the na­tion's in­creased skep­ti­cism of the fed­er­al gov­ern­ment. He traced a shift in the sen­at­or's views back to the im­ple­ment­a­tion of Obama­care, not the in­flu­ence of the tea party push­ing can­did­ates to the right.
Still, con­ser­vat­ive groups want to make sure Roberts stays there.
"Every­one asks, 'Well what's your prob­lem? They're vot­ing the way you want them to,' " said Horow­itz. "But it's kind of baked in­to the cake, it's only be­cause we're do­ing what we're do­ing. If we laid down our guns you'd see a very dif­fer­ent type of GOP."
As a res­ult, the Madis­on Pro­ject and oth­er like-minded groups are tak­ing on a can­did­ate who re­li­ably votes the way they want him to by us­ing con­ser­vat­ives' second-fa­vor­ite ar­gu­ment: the evils of ca­reer politi­cians.
"Pat Roberts has been in Wash­ing­ton for 47 years. Can you name any­thing he's done?" says a Sen­ate Con­ser­vat­ives Fund ad, be­fore re­play­ing a Roberts gaffe in which the sen­at­or ac­ci­dent­ally sug­gests he only comes home every time he gets "an op­pon­ent" in­stead of every time he gets a chance.
Asked wheth­er out­side groups' fo­cus on anti-in­cum­bency and res­id­ency were an at­tempt to make up for a lack of policy dif­fer­ences, Horow­itz said both were symp­toms of big­ger prob­lems.
"What's em­blem­at­ic about ca­reer politi­cians is that they don't have any clear vis­ion," he said. "They'll do whatever they need to do, and they're con­nec­ted to a very small circle of donors and lob­by­ists who de­mand of them cer­tain things."
What We're Following See More »
DONATING TO FOOD BANKS
Government Buying $20 Million in Cheese
5 hours ago
WHY WE CARE
Thanks to competition from Europe, America's cheese stockpiles are at a 30-year high. Enter the U.S. government, which announced it's buying 11 million pounds of the stuff (about $20 million). The cheese will be donated to food banks.
BRIEFER THAN TRUMP'S?
Clinton to Receive Classified Briefing on Saturday
7 hours ago
FHFA RULES APPLY
Judge: Freddie Mac Doesn't Have to Open Its Books
9 hours ago
THE DETAILS
"Freddie Mac shareholders cannot force the mortgage finance company to allow them to inspect its records, a federal court ruled Tuesday." A shareholder had asked the United States District Court for the Eastern District of Virginia to allow him to inspect its books and records, as Virginia law allows him to do. "The court held that Freddie shareholders no longer possess a right to inspect the company's records because those rights had been transferred to the Federal Housing Finance Agency when the company entered into conservatorship in 2008."
MANY BEING TRADED ON BLACK MARKET
Pentagon Can't Account for 750k Guns Provided to Iraq, Afghanistan
9 hours ago
THE DETAILS
The Pentagon has "provided more than 1.45 million firearms to various security forces in Afghanistan and Iraq, including more than 978,000 assault rifles, 266,000 pistols and almost 112,000 machine guns." Trouble is, it can only account for about 700,000 of those guns. The rest are part of a vast arms trading network in the Middle East. "Taken together, the weapons were part of a vast and sometimes minimally supervised flow of arms from a superpower to armies and militias often compromised by poor training, desertion, corruption and patterns of human rights abuses."
SINCE JANUARY
Baltimore Is Spying on Its Residents from the Air
11 hours ago
WHY WE CARE
"Since the beginning of the year, the Baltimore Police Department" has been using a Cessna airplane armed with sophisticated camera equipment "to investigate all sorts of crimes, from property thefts to shootings." The public hasn't been notified about the system, funded by a private citizen.