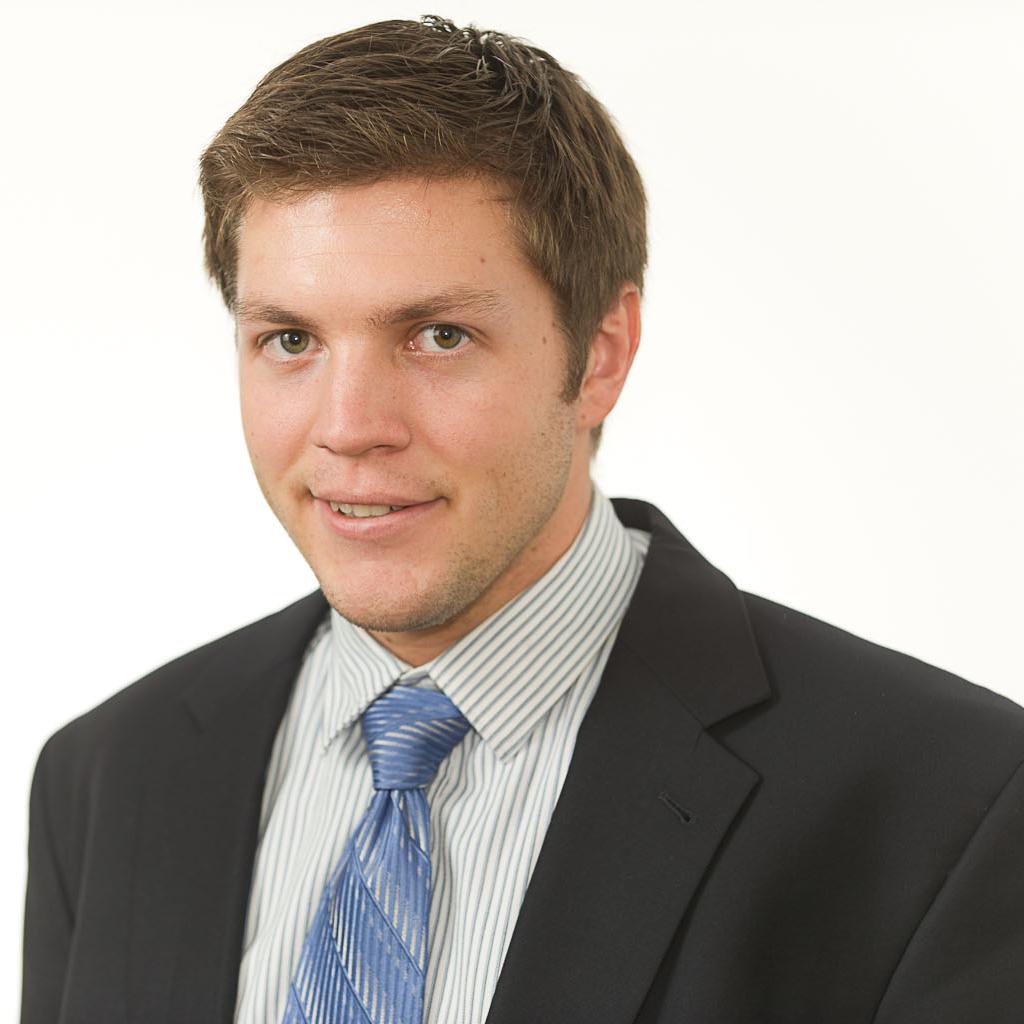 Will voters turn out to watch a holo­gram de­liv­er a stump speech?
Well, of course — who would turn down the chance to see something out of Star Trek? But once the ini­tial nov­elty wears off, per­haps es­pe­cially after the nov­elty wears off, some think the tech­no­logy could be­come an es­sen­tial part of fu­ture pres­id­en­tial cam­paigns.
Ima­gine a can­did­ate stump­ing in Col­or­ado, with his vir­tu­al dop­pel­gang­er beamed live to Flor­ida, Iowa, and Ohio. Cam­paign ral­lies will no longer be lim­ited to a can­did­ate's travel sched­ule.
That's the vis­ion of Jeff Taylor, who has gone from cam­paign spe­cial­ist to holo­gram ad­voc­ate.
"If a can­did­ate has to be in Ports­mouth, New Hamp­shire, and there's also a very im­port­ant event in Clair­mont, you send a sur­rog­ate [today]," he said. (Taylor helped George H.W. Bush cap­ture the Gran­ite State in the 1988 primary.)
He doesn't think that will be the case for long. Taylor is the point man in Wash­ing­ton for Holo­gram USA, a com­pany that holds the North Amer­ic­an li­cense to a pop­u­lar holo­gram tech­no­logy. The world­wide pat­ent-hold­er, Mu­sion, helped In­di­an Prime Min­is­ter Nar­en­dra Modi win that coun­try's elec­tion in May, hold­ing more than 1,000 holo­gram ral­lies.
Of course, a holo­gram can't press the flesh or kiss a baby. But what it lacks in re­tail cam­paign skills, it can nearly equal with its many­fold mul­ti­plic­a­tion of can­did­ates' ap­pear­ances. And watch­ing a holo­gram won't just be like like see­ing a re­mote can­did­ate on a screen, says Al­ki Dav­id, Holo­gram USA's CEO. The tech­no­logy will "cre­ate an im­age that is pro­jec­ted in such a way that is ab­so­lutely in­dis­tin­guish­able from a real per­son or ob­ject," he said.
But bring­ing can­did­ates "on stage" around the coun­try won't be holo­grams' only use. Taylor en­vi­sions a GOP con­ven­tion in which a holo­gram Ron­ald Re­agan de­liv­ers his icon­ic "tear down this wall speech" or a Demo­crat­ic rally that fea­tures John F. Kennedy's in­aug­ur­al ad­dress brought to life in vir­tu­al form.
Or a party's nom­in­ee could beam in­to the first day of the con­ven­tion to ex­cite the crowd be­fore his or her in-per­son ac­cept­ance speech later in the week.
It's all but cer­tain that the tech­no­logy can do all this. But will voters see it as a sideshow or an­oth­er way to hear from pres­id­en­tial wan­nabes?
In In­dia, Modi's holo­gram cam­paign stops were able to reach rur­al voters who would likely have nev­er oth­er­wise got­ten a "vis­it" from a can­did­ate. But even in the bet­ter-con­nec­ted United States, Dav­id thinks holo­grams can con­nect with cit­izens. "The Amer­ic­an mind is a very vivid-think­ing cul­ture," he said. "More re­served cul­tures may or may not re­act as col­or­fully "¦ [but] the U.S. em­braces this type of tech­no­logy."
What We're Following See More »
"PROFOUNDLY DANGEROUS"
Clinton Rips Into Trump
7 hours ago
THE DETAILS
Just a day after Donald Trump called her a bigot, Hillary Clinton delivered a scathing speech tying Trump to the KKK and so-called "alt-right." This new frontier of debate between the two candidates has emerged at a time when Trump has been seeking to appeal to minority voters, among whom he has struggled to garner support. Calling him "profoundly dangerous," Clinton didn't hold back on her criticisms of Trump. "He is taking hate groups mainstream and helping a radical fringe take over the Republican Party," Clinton said.
SEVEN-POINT LEAD IN A FOUR-WAY
Quinnipiac Has Clinton Over 50%
10 hours ago
THE LATEST
Hillary Clinton leads Donald Trump 51%-41% in a new Quinnipiac poll released today. Her lead shrinks to seven points when the third-party candidates are included. In that scenario, she leads 45%-38%, with Gary Johnson pulling 10% and Jill Stein at 4%.
PROCEDURES NOT FOLLOWED
Trump Not on Ballot in Minnesota
12 hours ago
MOB RULE?
Trump on Immigration: 'I Don't Know, You Tell Me'
15 hours ago
THE LATEST
Perhaps Donald Trump can take a plebiscite to solve this whole messy immigration thing. At a Fox News town hall with Sean Hannity last night, Trump essentially admitted he's "stumped," turning to the audience and asking: "Can we go through a process or do you think they have to get out? Tell me, I mean, I don't know, you tell me."
BIG CHANGE FROM WHEN HE SELF-FINANCED
Trump Enriching His Businesses with Donor Money
2 days ago
WHY WE CARE
Donald Trump "nearly quintupled the monthly rent his presidential campaign pays for its headquarters at Trump Tower to $169,758 in July, when he was raising funds from donors, compared with March, when he was self-funding his campaign." A campaign spokesman "said the increased office space was needed to accommodate an anticipated increase in employees," but the campaign's paid staff has actually dipped by about 25 since March. The campaign has also paid his golf courses and restaurants about $260,000 since mid-May.