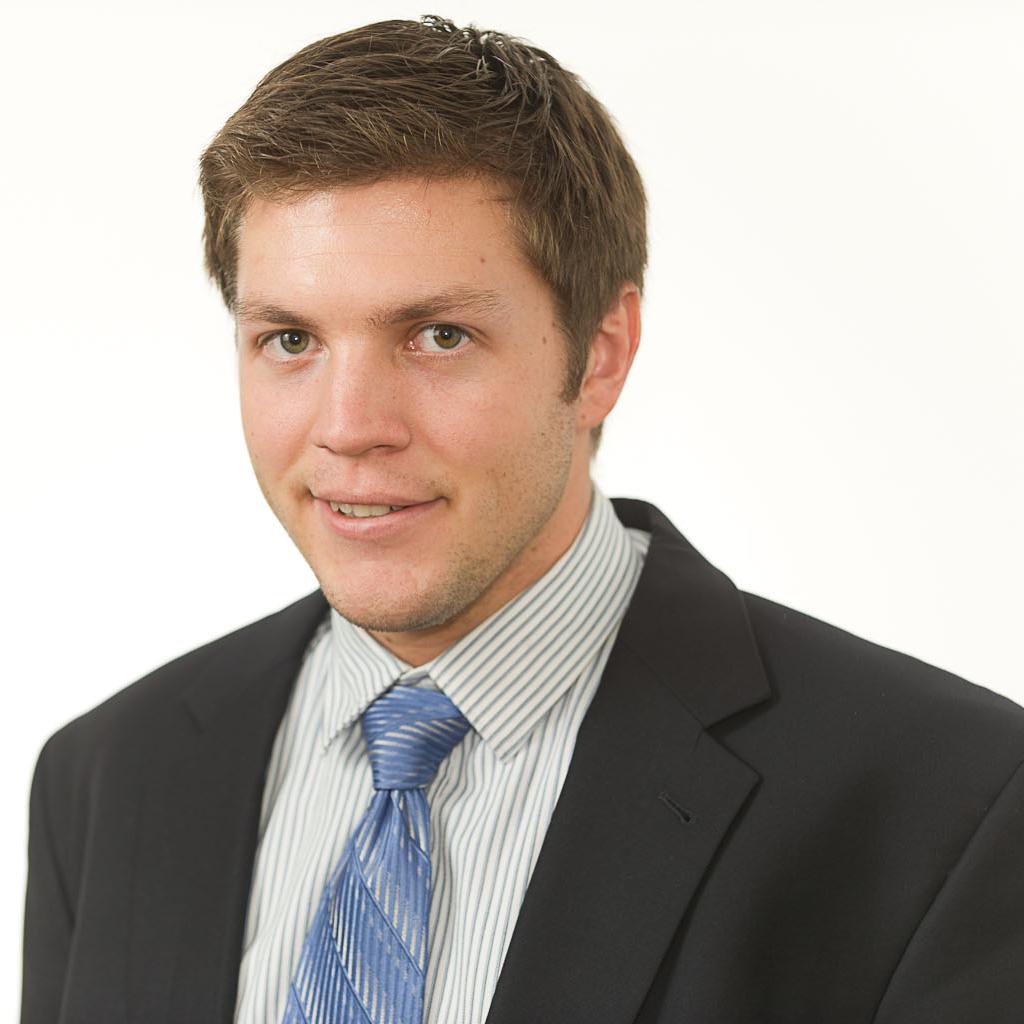 Will voters turn out to watch a holo­gram de­liv­er a stump speech?
Well, of course — who would turn down the chance to see something out of Star Trek? But once the ini­tial nov­elty wears off, per­haps es­pe­cially after the nov­elty wears off, some think the tech­no­logy could be­come an es­sen­tial part of fu­ture pres­id­en­tial cam­paigns.
Ima­gine a can­did­ate stump­ing in Col­or­ado, with his vir­tu­al dop­pel­gang­er beamed live to Flor­ida, Iowa, and Ohio. Cam­paign ral­lies will no longer be lim­ited to a can­did­ate's travel sched­ule.
That's the vis­ion of Jeff Taylor, who has gone from cam­paign spe­cial­ist to holo­gram ad­voc­ate.
"If a can­did­ate has to be in Ports­mouth, New Hamp­shire, and there's also a very im­port­ant event in Clair­mont, you send a sur­rog­ate [today]," he said. (Taylor helped George H.W. Bush cap­ture the Gran­ite State in the 1988 primary.)
He doesn't think that will be the case for long. Taylor is the point man in Wash­ing­ton for Holo­gram USA, a com­pany that holds the North Amer­ic­an li­cense to a pop­u­lar holo­gram tech­no­logy. The world­wide pat­ent-hold­er, Mu­sion, helped In­di­an Prime Min­is­ter Nar­en­dra Modi win that coun­try's elec­tion in May, hold­ing more than 1,000 holo­gram ral­lies.
Of course, a holo­gram can't press the flesh or kiss a baby. But what it lacks in re­tail cam­paign skills, it can nearly equal with its many­fold mul­ti­plic­a­tion of can­did­ates' ap­pear­ances. And watch­ing a holo­gram won't just be like like see­ing a re­mote can­did­ate on a screen, says Al­ki Dav­id, Holo­gram USA's CEO. The tech­no­logy will "cre­ate an im­age that is pro­jec­ted in such a way that is ab­so­lutely in­dis­tin­guish­able from a real per­son or ob­ject," he said.
But bring­ing can­did­ates "on stage" around the coun­try won't be holo­grams' only use. Taylor en­vi­sions a GOP con­ven­tion in which a holo­gram Ron­ald Re­agan de­liv­ers his icon­ic "tear down this wall speech" or a Demo­crat­ic rally that fea­tures John F. Kennedy's in­aug­ur­al ad­dress brought to life in vir­tu­al form.
Or a party's nom­in­ee could beam in­to the first day of the con­ven­tion to ex­cite the crowd be­fore his or her in-per­son ac­cept­ance speech later in the week.
It's all but cer­tain that the tech­no­logy can do all this. But will voters see it as a sideshow or an­oth­er way to hear from pres­id­en­tial wan­nabes?
In In­dia, Modi's holo­gram cam­paign stops were able to reach rur­al voters who would likely have nev­er oth­er­wise got­ten a "vis­it" from a can­did­ate. But even in the bet­ter-con­nec­ted United States, Dav­id thinks holo­grams can con­nect with cit­izens. "The Amer­ic­an mind is a very vivid-think­ing cul­ture," he said. "More re­served cul­tures may or may not re­act as col­or­fully "¦ [but] the U.S. em­braces this type of tech­no­logy."
What We're Following See More »
FLOTUS OFFERS STRONG ENDORSEMENT OF CLINTON
Michelle Obama: "I Trust" Hillary Clinton
10 minutes ago
THE DETAILS
"In this election, and every election, it's about who will have the power to shape our children for the next four or eight years of their lives," Michelle Obama said. "There is only one person who I trust with that responsibility … and that is our friend Hillary Clinton." In a personal and emotional speech, Michelle Obama spoke about the effect that angry oppositional rhetoric had on her children and how she chose to raise them. "When they go low, we go high," Obama said she told her children about dealing with bullies. Obama stayed mostly positive, but still offered a firm rebuke of Donald Trump, despite never once uttering his name. "The issues a president faces cannot be boiled down to 140 characters," she said.
SANDERS BACKER CONFRONTS STUBBORN SANDERS SUPPORTERS
Sarah Silverman to Bernie or Bust: "You're Being Ridiculous"
1 hours ago
THE DETAILS
Many Bernie Sanders delegates have spent much of the first day of the Democratic National Convention resisting unity, booing at mentions of Hillary Clinton and often chanting "Bernie! Bernie!" Well, one of the most outspoken Bernie Sanders supporters just told them to take a seat. "To the Bernie-or-bust people: You're being ridiculous," said comedian Sarah Silverman in a brief appearance at the Convention, minutes after saying that she would proudly support Hillary Clinton for president.
'INEXCUSABLE REMARKS'
DNC Formally Apologizes to Bernie Sanders
5 hours ago
THE LATEST
The Democratic National Committee issued a formal apology to Bernie Sanders today, after leaked emails showed staffers trying to sabotage his presidential bid. "On behalf of everyone at the DNC, we want to offer a deep and sincere apology to Senator Sanders, his supporters, and the entire Democratic Party for the inexcusable remarks made over email," DNC officials said in the statement. "These comments do not reflect the values of the DNC or our steadfast commitment to neutrality during the nominating process. The DNC does not—and will not—tolerate disrespectful language exhibited toward our candidates."
STILL A 'SAFE SEAT'
DCCC Won't Aid Wasserman Schultz
5 hours ago
THE LATEST
The chairman of the DCCC said Debbie Wasserman Schultz won't be getting financial help from the organization this year, even as she faces a well-funded primary challenger. "Rep. Ben Ray Luján (D-NM) said the committee's resources will be spent helping Democrats in tough races rather than those in seats that are strongholds for the party." Executive Director Kelly Ward added, "We never spend money in safe seats."
STEPHANIE RAWLINGS-BLAKE TO FILL IN
Wasserman Schultz Won't Gavel Open the Convention
8 hours ago
THE LATEST
Debbie Wasserman Schultz has given up her last remaining duty at this week's convention. Now, she's told her hometown newspaper, the South Florida Sun-Sentinel, that she will not gavel in the convention today. Baltimore Mayor Stephanie Rawlings-Blake will do the honors instead. "I have decided that in the interest of making sure that we can start the Democratic convention on a high note that I am not going to gavel in the convention," Wasserman Schultz said.