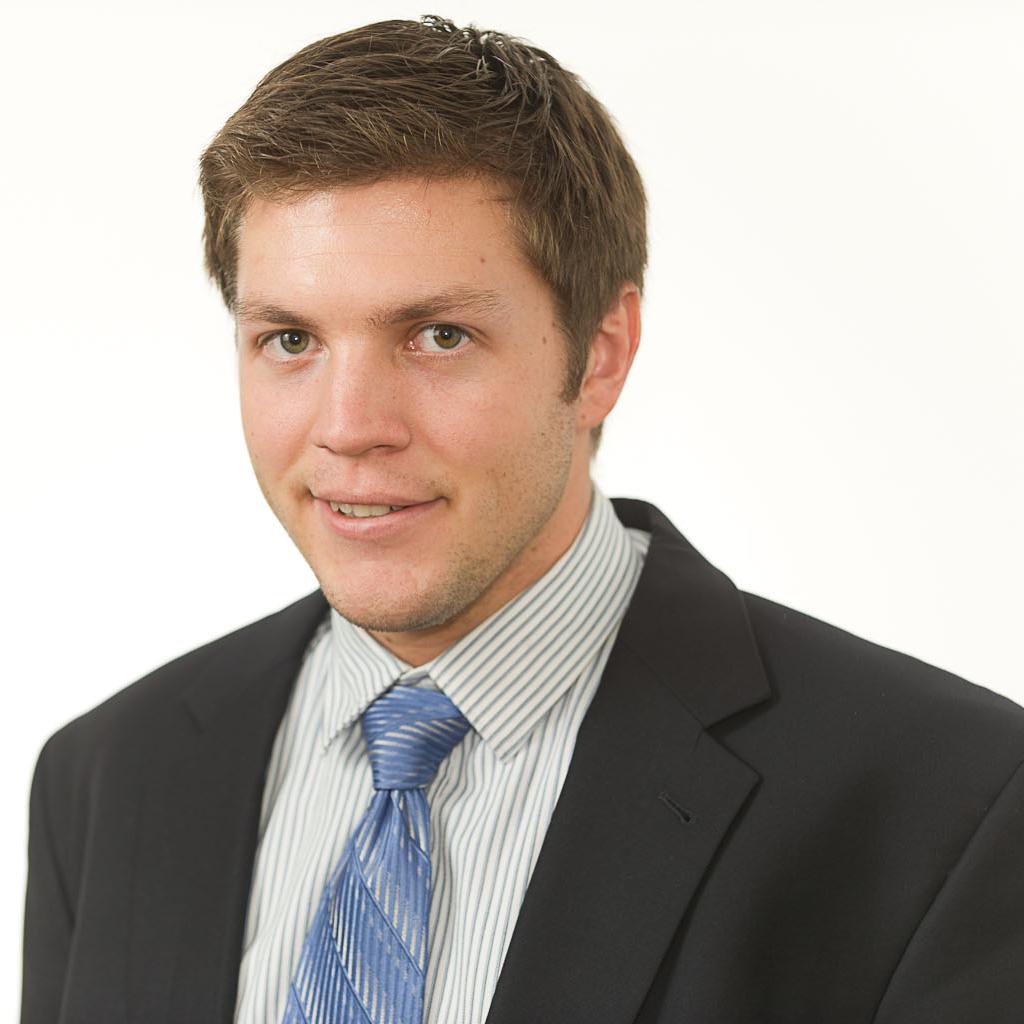 Will voters turn out to watch a holo­gram de­liv­er a stump speech?
Well, of course — who would turn down the chance to see something out of Star Trek? But once the ini­tial nov­elty wears off, per­haps es­pe­cially after the nov­elty wears off, some think the tech­no­logy could be­come an es­sen­tial part of fu­ture pres­id­en­tial cam­paigns.
Ima­gine a can­did­ate stump­ing in Col­or­ado, with his vir­tu­al dop­pel­gang­er beamed live to Flor­ida, Iowa, and Ohio. Cam­paign ral­lies will no longer be lim­ited to a can­did­ate's travel sched­ule.
That's the vis­ion of Jeff Taylor, who has gone from cam­paign spe­cial­ist to holo­gram ad­voc­ate.
"If a can­did­ate has to be in Ports­mouth, New Hamp­shire, and there's also a very im­port­ant event in Clair­mont, you send a sur­rog­ate [today]," he said. (Taylor helped George H.W. Bush cap­ture the Gran­ite State in the 1988 primary.)
He doesn't think that will be the case for long. Taylor is the point man in Wash­ing­ton for Holo­gram USA, a com­pany that holds the North Amer­ic­an li­cense to a pop­u­lar holo­gram tech­no­logy. The world­wide pat­ent-hold­er, Mu­sion, helped In­di­an Prime Min­is­ter Nar­en­dra Modi win that coun­try's elec­tion in May, hold­ing more than 1,000 holo­gram ral­lies.
Of course, a holo­gram can't press the flesh or kiss a baby. But what it lacks in re­tail cam­paign skills, it can nearly equal with its many­fold mul­ti­plic­a­tion of can­did­ates' ap­pear­ances. And watch­ing a holo­gram won't just be like like see­ing a re­mote can­did­ate on a screen, says Al­ki Dav­id, Holo­gram USA's CEO. The tech­no­logy will "cre­ate an im­age that is pro­jec­ted in such a way that is ab­so­lutely in­dis­tin­guish­able from a real per­son or ob­ject," he said.
But bring­ing can­did­ates "on stage" around the coun­try won't be holo­grams' only use. Taylor en­vi­sions a GOP con­ven­tion in which a holo­gram Ron­ald Re­agan de­liv­ers his icon­ic "tear down this wall speech" or a Demo­crat­ic rally that fea­tures John F. Kennedy's in­aug­ur­al ad­dress brought to life in vir­tu­al form.
Or a party's nom­in­ee could beam in­to the first day of the con­ven­tion to ex­cite the crowd be­fore his or her in-per­son ac­cept­ance speech later in the week.
It's all but cer­tain that the tech­no­logy can do all this. But will voters see it as a sideshow or an­oth­er way to hear from pres­id­en­tial wan­nabes?
In In­dia, Modi's holo­gram cam­paign stops were able to reach rur­al voters who would likely have nev­er oth­er­wise got­ten a "vis­it" from a can­did­ate. But even in the bet­ter-con­nec­ted United States, Dav­id thinks holo­grams can con­nect with cit­izens. "The Amer­ic­an mind is a very vivid-think­ing cul­ture," he said. "More re­served cul­tures may or may not re­act as col­or­fully "¦ [but] the U.S. em­braces this type of tech­no­logy."
What We're Following See More »
BACKING OUT ON BERNIE
Trump Won't Debate Sanders After All
2 days ago
THE LATEST
Trump, in a statement: "Based on the fact that the Democratic nominating process is totally rigged and Crooked Hillary Clinton and Deborah Wasserman Schultz will not allow Bernie Sanders to win, and now that I am the presumptive Republican nominee, it seems inappropriate that I would debate the second place finisher. ... I will wait to debate the first place finisher in the Democratic Party, probably Crooked Hillary Clinton, or whoever it may be."
AKNOWLEDGING THE INEVITABLE
UAW: Time to Unite Behind Hillary
3 days ago
THE DETAILS
"It's about time for unity," said UAW President Dennis Williams. "We're endorsing Hillary Clinton. She's gotten 3 million more votes than Bernie, a million more votes than Donald Trump. She's our nominee." He called Sanders "a great friend of the UAW" while saying Trump "does not support the economic security of UAW families." Some 28 percent of UAW members indicated their support for Trump in an internal survey.
AP KEEPING COUNT
Trump Clinches Enough Delegates for the Nomination
3 days ago
THE LATEST
"Donald Trump on Thursday reached the number of delegates needed to clinch the Republican nomination for president, completing an unlikely rise that has upended the political landscape and sets the stage for a bitter fall campaign. Trump was put over the top in the Associated Press delegate count by a small number of the party's unbound delegates who told the AP they would support him at the convention."
TRUMP FLOATED IDEA ON JIMMY KIMMEL'S SHOW
Trump/Sanders Debate Before California Primary?
3 days ago
CAMPAIGNS INJECTED NEW AD MONEY
California: It's Not Over Yet
3 days ago
THE LATEST
"Clinton and Bernie Sanders "are now devoting additional money to television advertising. A day after Sanders announced a new ad buy of less than $2 million in the state, Clinton announced her own television campaign. Ads featuring actor Morgan Freeman as well as labor leader and civil rights activist Dolores Huerta will air beginning on Fridayin Fresno, Sacramento, and Los Angeles media markets. Some ads will also target Latino voters and Asian American voters. The total value of the buy is about six figures according to the Clinton campaign." Meanwhile, a new poll shows Sanders within the margin of error, trailing Clinton 44%-46%.