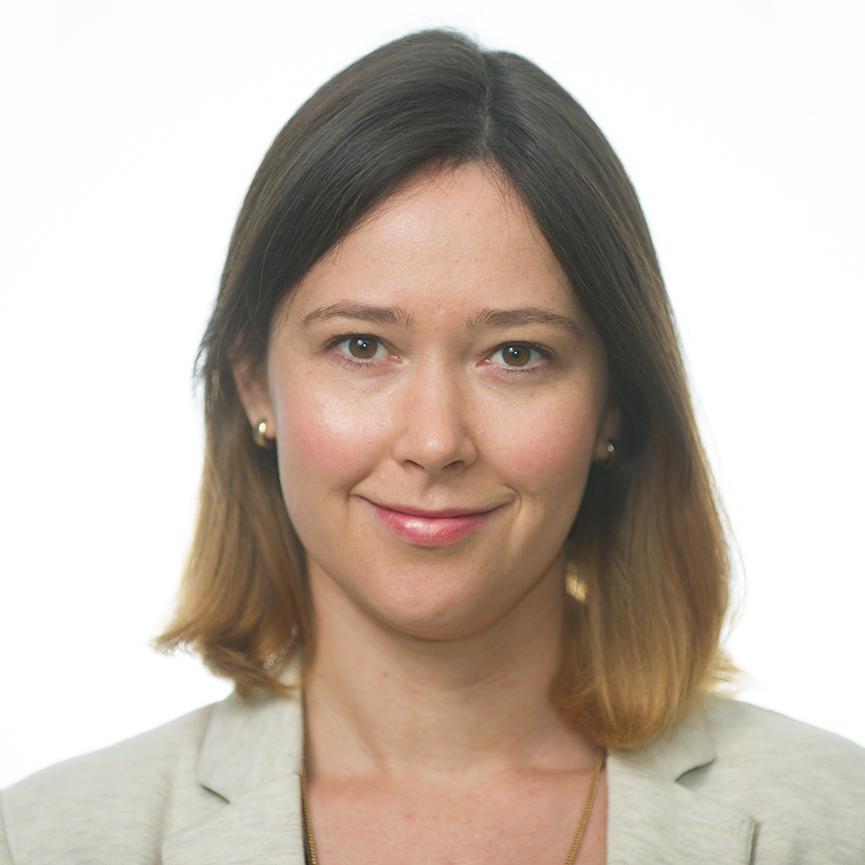 Sta­cey Ab­rams is a self-identi­fy­ing in­tro­vert, a former bur­eau­crat, a busi­ness­wo­man, and the au­thor of eight ro­mantic-sus­pense nov­els. She's also the first Afric­an-Amer­ic­an to lead the Geor­gia state House's Demo­crat­ic Party, and may have her sights on the gov­ernor's chair.
It used to be the ac­cep­ted wis­dom that wear­ing mul­tiple hats holds wo­men back (al­beit usu­ally with re­gard to child-rear­ing), but Ab­rams sees hav­ing many fa­cets to her iden­tity as a strength. "I'm a tax at­tor­ney ro­mance nov­el­ist politi­cian … and a seri­al re­luct­ant en­tre­pren­eur," she said. "That is a real­ity show wait­ing to hap­pen." (Once, when an ex-boy­friend told her he found the premise of her spy nov­el to be im­plaus­ible, she pun­ished him by cre­at­ing a plot twist that put him in pris­on. "He lan­guishes there to this day," she quipped.)
Ab­rams has been a named a rising star by EMILY's List,which works to elect pro-choice Demo­crat­ic wo­men. This spring, she was one of three Demo­crat­ic wo­men honored by the group for her achieve­ments in lead­er­ship, along­side Demo­crat­ic Sens. Di­anne Fein­stein and Bar­bara Box­er of Cali­for­nia.
For now, however, she's fo­cused on win­ning the House ma­jor­ity for the Demo­crats — and, giv­en Geor­gia's his­tory as a red state, it's go­ing to be an up­hill climb. Geor­gia Demo­crats are out­numbered 119 to 60, in con­gres­sion­al dis­tricts ger­ry­mandered to keep Re­pub­lic­ans in power, even as the state has be­come in­creas­ingly demo­graph­ic­ally di­verse and is mov­ing to­ward an ever-blu­er shade of purple.
I in­ter­viewed Ab­rams this spring as part of an­oth­er story on a new EMILY's List train­ing pro­gram tak­ing place in At­lanta. (When she first ran for of­fice, a friend of hers handed her a big EMILY's List bind­er of tips; it be­came her bible for her first cam­paign.) We dis­cussed wo­men and race and power, as well as how obstacles, some ex­tern­al, some in­tern­al, can be over­come. What fol­lows is an ed­ited ver­sion of our con­ver­sa­tion.
What do you think stops wo­men from run­ning?
We fear los­ing, and that that some­how sig­nals that we wer­en't cap­able to be­gin with. It is easi­er to lose in private than it is to lose in pub­lic, and so there's this fear that if you're not go­ing to win, then why try? There's also a tend­ency for wo­men to think that they need to be an ex­pert to win, that you have to know everything about everything — that if I don't have a Ph.D. in every top­ic, then I'm cer­tainly not qual­i­fied to speak for people. I will tell you that my male col­leagues do not suf­fer from the same de­lu­sion. You don't need to know everything. You need to know you don't know everything, and be will­ing to learn about it.
Is run­ning harder for wo­men of col­or?
Wo­men in gen­er­al need to be asked to run, and wo­men of col­or ab­so­lutely have to be asked, be­cause too of­ten what you see around you in terms of lead­er­ship looks noth­ing like you. It's hard to ima­gine your­self in a place where you don't have a lode­star.
If you could give ad­vice to a wo­man who's run­ning for of­fice for the first time, what would it be?
First and fore­most, know what you be­lieve and know why you be­lieve it. Part of it is just sit­ting down with your­self and un­der­stand­ing how deep your con­vic­tions run. Then, if you have the for­tune (or mis­for­tune) of get­ting elec­ted, and com­prom­ise is re­quired, if you have to con­front the real­it­ies of the bill sit­ting next to you, you'll have a met­ric against which to meas­ure your move­ment. The second thing is to know what oth­ers be­lieve. Too of­ten we enter the polit­ic­al space think­ing it's about us, and it's not. It's about the people who elec­ted you and the people you're work­ing with or against. If you don't un­der­stand what they've got and what they're do­ing, they will beat you. But if you can un­der­stand what mo­tiv­ates them, that gives you a tool to use to get what you want done.
How did EMILY's List help you in your cam­paign, and how do you think the group can help wo­men more gen­er­ally?
It's about hav­ing someone else val­id­ate your ca­pa­city to lead, and that's what EMILY's List did for me. They helped me at the very be­gin­ning without know­ing it; they came in when I'd star­ted run­ning and helped me. But, more re­cently, when I be­came lead­er [of the Geor­gia House Demo­crats], EMILY's List was there to help me think about my lead­er­ship. What do I need to be do­ing as lead­er to so­lid­i­fy that role, but also, how do I build my ca­pa­city to do even more? Hav­ing wo­men who look like you and sound like you, who think something of you and will tell you — that has a val­id­at­ing ef­fect that can­not be un­der­es­tim­ated.
What did you learn from oth­er po­s­i­tions you've held, par­tic­u­larly from your time run­ning your own small busi­ness, spe­cific­ally at NOW Corp., the fin­an­cial ser­vices firm you cofoun­ded?
People like to talk about run­ning gov­ern­ment like a busi­ness, but there are very few people who've ac­tu­ally had to make payroll and man­age staff. They don't really get how that fits to­geth­er and how that fits to­geth­er in the con­text of gov­ern­ment. Gov­ern­ment is a busi­ness, but in a tra­di­tion­al busi­ness, your ob­ject­ive is to please a cer­tain cus­tom­er base that you choose. Gov­ern­ment is the only busi­ness that has to please every single per­son, and none of those people have the ex­act same needs — it's the most per­verse busi­ness that you could pos­sibly have! So if you're go­ing to run it like a busi­ness, you have to be will­ing to really frac­ture how you think about your cus­tom­er base. If you couple that with need­ing to un­der­stand how bur­eau­cracy works, and how laws get made, I figured I had a fairly in­ter­est­ing back­ground, and I should try it. And I did. And they let me come. And I've been there ever since.
What have you learned from writ­ing fic­tion, and how does it in­form your work as a politi­cian?
I think that cre­at­ive frac­tur­ing of con­ver­sa­tion is ne­ces­sary. You can't get to new ideas if you only think about things the same way, and I try my best, wheth­er it's in busi­ness or in polit­ics or in fic­tion or in law, to think about things us­ing both sides of the brain and be­ing as in­tern­ally dis­rupt­ive about my own ideas as I can be. When you do that, I think you find where your flaws are, where your mis­takes are made, but it also lets you get past the heav­i­ness of the con­ver­sa­tion. These are big things we're deal­ing with — abor­tion and poverty and crim­in­al justice. If you let your­self get bur­ied be­neath the heft of what you're try­ing to pur­sue, you'll nev­er get it done.
Why are these dif­fer­ent iden­tit­ies im­port­ant to you? Why don't you de­vote your­self to one thing?
If I lose my lead­er­ship, if I lose an elec­tion, if I get fired from a job, I've got mul­tiple backup plans. But more than that, who I am is not tied to any of those things, so I'm not go­ing to make — or do my best not to make — dumb choices try­ing to hold onto one of those things. I'm not go­ing to sac­ri­fice my eth­ics to stay the lead­er, be­cause if I lose this for some reas­on, there's something else I can do. And if our busi­ness fails, I'm not go­ing to make dumb choices about cook­ing the books, be­cause I know I can start an­oth­er busi­ness. All of these things work to­geth­er to give me op­tions, and when you have op­tions, you can make smarter choices.
What We're Following See More »
"PROFOUNDLY DANGEROUS"
Clinton Rips Into Trump
24 minutes ago
THE DETAILS
Just a day after Donald Trump called her a bigot, Hillary Clinton delivered a scathing speech tying Trump to the KKK and so-called "alt-right." This new frontier of debate between the two candidates has emerged at a time when Trump has been seeking to appeal to minority voters, among whom he has struggled to garner support. Calling him "profoundly dangerous," Clinton didn't hold back on her criticisms of Trump. "He is taking hate groups mainstream and helping a radical fringe take over the Republican Party," Clinton said.
SEVEN-POINT LEAD IN A FOUR-WAY
Quinnipiac Has Clinton Over 50%
3 hours ago
THE LATEST
Hillary Clinton leads Donald Trump 51%-41% in a new Quinnipiac poll released today. Her lead shrinks to seven points when the third-party candidates are included. In that scenario, she leads 45%-38%, with Gary Johnson pulling 10% and Jill Stein at 4%.
PROCEDURES NOT FOLLOWED
Trump Not on Ballot in Minnesota
5 hours ago
MIGHT STILL ACCEPT FOREIGN AND CORPORATE MONEY
Chelsea to Stay on Board of Clinton Foundation
5 hours ago
THE LATEST
Is the Clinton family backtracking on some of its promises to insulate the White House from the Clinton Foundation? Opposition researchers will certainly try to portray it that way. A foundation spokesman said yesterday that Chelsea Clinton will stay on its board, and that the "foundation's largest project, the Clinton Health Access Initiative, might continue to accept foreign government and corporate funding."
INTERCEPT IN MIDDLE EAST
Navy Calls Iranian Ships' Actions Dangerous, Unprofessional
6 hours ago
THE LATEST
"Four Iranian ships made reckless maneuvers close to a U.S. warship this week, the Pentagon said Thursday, in an incident that officials said could have led to dangerous escalation." The four Iranian vessels engaged in a "high-speed intercept" of a U.S. destroyer in the Strait of Hormuz. A Navy spokesman said the Iranina actions "created a dangerous, harassing situation that could have led to further escalation including additional defensive measures" by the destroyer.