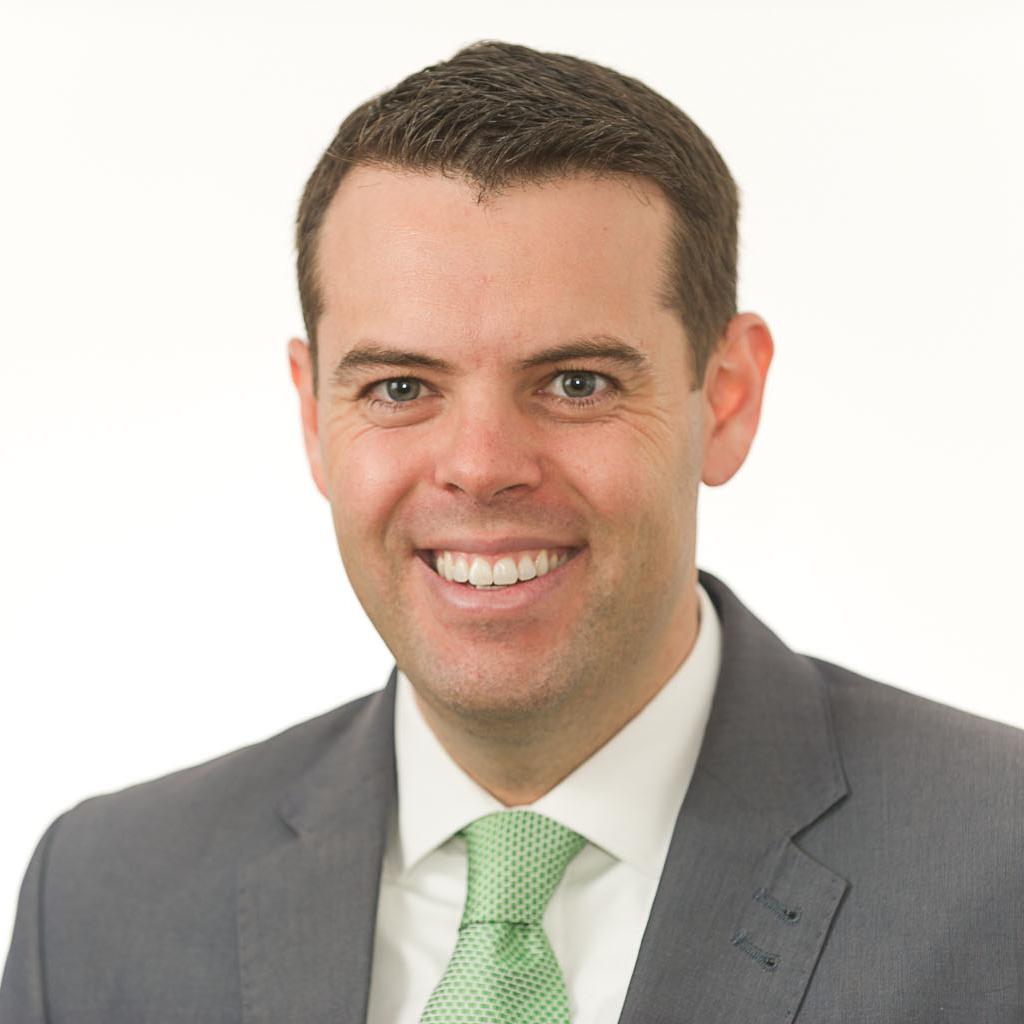 Sen­ate Minor­ity Lead­er Mitch Mc­Con­nell leads Demo­crat­ic chal­lenger Al­is­on Lun­der­gan Grimes by 2 per­cent­age points, 47 per­cent to 45 per­cent, in the latest Bluegrass Poll.
The sur­vey rep­res­ents Mc­Con­nell's first lead in the Bluegrass Poll, which is sponsored by four me­dia or­gan­iz­a­tions in the state, and it comes ahead of this week­end's Fancy Farm Pic­nic, the tra­di­tion­al kick­off to Ken­tucky cam­paign sea­son.
Here are the six key takeaways from the sur­vey:
1. Mc­Con­nell is gain­ing ground. Yes, 2 points is with­in the mar­gin of er­ror. But this isn't the first Bluegrass Poll — it's the third of the year. And Mc­Con­nell has been mak­ing steady gains, from trail­ing Grimes by 4 per­cent­age points in Feb­ru­ary to a 1-point de­fi­cit in May. Now, for the first time, he's up by 2.
2. Grimes is win­ning in­de­pend­ents — and still los­ing. One of the more in­ter­est­ing find­ings of the poll is that Grimes leads Mc­Con­nell among in­de­pend­ent voters by 50 per­cent to 33 per­cent. And yet she still trails by 2 points. How? Be­cause Mc­Con­nell, des­pite a di­vis­ive primary in May, is pulling in 82 per­cent of Re­pub­lic­ans and Grimes is gath­er­ing only 74 per­cent of Demo­crats. Part of that is that many Ken­tucky Demo­crats don't truly vote Demo­crat­ic in fed­er­al elec­tions. But it also shows that Mc­Con­nell ef­fect­ively, quickly con­sol­id­ated his GOP base.
3. Grimes doesn't have the gender gap she needs. The good news for Grimes is, she is win­ning wo­men voters. The bad news is, she is barely win­ning them — by a single per­cent­age point — and to win in Novem­ber she likely needs to win them by more. It's one of the reas­ons she talks so much about be­ing a wo­man. Back in May, she told Na­tion­al Journ­al, "The wo­men across the com­mon­wealth, they are our strength — 53 per­cent of the elect­or­ate. They are the reas­on that I'm cur­rently Ken­tucky's only fe­male statewide elec­ted of­ficer and they will be the reas­on why we break through the ceil­ing that ex­ists and fi­nally get our first fe­male United States sen­at­or." That's un­likely if wo­men only give her a 1-per­cent­age point mar­gin. 
4. Mc­Con­nell is win­ning young voters. The con­trast of the race couldn't be sharp­er with Mc­Con­nell, 72, fa­cing down an op­pon­ent, Grimes, 35, who is half his age. And yet the vet­er­an in­cum­bent is ac­tu­ally lead­ing Grimes among the young­est voters, those who are 18 to 34 — 49 per­cent to 44 per­cent. It's not just in the horse-race ques­tion, either. Asked which can­did­ate they trust more on the is­sue of coal, and bal­an­cing jobs versus the en­vir­on­ment, Mc­Con­nell leads Grimes among the young­est voters, 43 per­cent to 37 per­cent. The Grimes cam­paign talks about Mc­Con­nell's 30 years in Wash­ing­ton at every turn, but it ap­pears the next gen­er­a­tion of voters haven't warmed to the mes­sage that he's over the hill yet. (Co­rol­lary: Mc­Con­nell's biggest sup­port comes among the old­est voters, those 65 and above, who back him at a 54 per­cent clip.)
5. Pres­id­ent Obama is really, really un­pop­u­lar. How un­pop­u­lar? Try a 28 per­cent fa­vor­ab­il­ity rat­ing. If that stands, Grimes would have to pull in the votes of al­most a quarter of the Ken­tucky elect­or­ate that didn't give Obama a fa­vor­able rat­ing to win. Obama's ap­prov­al rat­ing is bad statewide (it's only 34 per­cent in Louis­ville) but it's at­ro­cious in east­ern Ken­tucky, the heart of coal coun­try, wher­el 69 per­cent said they view him un­fa­vor­ably. Not sur­pris­ingly, that re­gion provided Mc­Con­nell with some of the strongest sup­port. It also hap­pens to be where Grimes an­nounced Monday she will cam­paign with former Pres­id­ent Clin­ton next month.
6. This is a real race. For a long time, the Mc­Con­nell cam­paign quietly sought to cast Grimes as a long shot with little chance to beat his well-oiled polit­ic­al ma­chine. But poll after poll, in­clud­ing this one, shows the race re­mains with­in the mar­gin of er­ror. Grimes has had to weath­er a near-non­stop as­sault on the air­waves — cour­tesy of a su­per PAC and non­profit back­ing Mc­Con­nell — since the May primary. She has sur­vived it so far. The non­par­tis­an Cook Polit­ic­al Re­port pre­dicts Ken­tucky will be "one of the closest races of the cycle."
The poll was con­duc­ted between Ju­ly 18 and 23 by Sur­vey USA with 604 likely voters and has a mar­gin of er­ror of plus or minus 4.1 per­cent­age points.
What We're Following See More »
ASSANGE WANTS TO CRIPPLE CLINTON'S CHANCES
Spy Agencies Hone in on Russia as Culprit of DNC Hack
11 minutes ago
THE LATEST
"American intelligence agencies have told the White House they now have 'high confidence' that the Russian government was behind the theft of emails and documents from the Democratic National Committee, according to federal officials who have been briefed on the evidence. But intelligence agencies have cautioned that they are uncertain whether the electronic break-in at the committee's computer systems was intended as fairly routine cyberespionage—of the kind the United States also conducts around the world—or as part of an effort to manipulate the 2016 presidential election." WikiLeaks founder, Julian Assange "has made it clear that he hoped to harm Hillary Clinton's chances of winning the presidency."
FOUNDER PRAISED TRUMP AT CONVENTION
Colony Capital Pulled Out of Trump Hotel
22 minutes ago
THE DETAILS
Colony Capital Founder Tom Barrack spoke on Donald Trump's behalf at the Democratic National Convention last week. But as the Washington Post learned, his company pulled out of Trump's Old Post Office project. The two companies issued a joint statement when the project was announced. But as a Colony spokeswoman told the Post, "Colony exited the joint venture after the project's timeline became too long for the firm. As the project evolved, cheaper sources of capital for longer term investment became available to Trump." The Trump Organization is now financing the project through their own cash and a loan from Deutsche Bank. It's scheduled to open Sept. 12.
MAN WHO SHOT RONALD REAGAN
John Hinckley Jr. Granted Release
31 minutes ago
WHY WE CARE
Thirty-five years after he tried to kill President Reagan, John Hinckley Jr. has been freed. "A federal judge in Washington, D.C., has granted a request for Hinckley to leave the mental hospital where he's lived for decades, to go live full-time with his elderly mother in Williamsburg, VA. The release could happen as early as next week, the judge ruled. Under the terms of his order, Hinckley is not allowed to contact his victims, their relatives or actress Jodie Foster, with whom he was obsessed. Hinckley also will not be permitted to 'knowingly travel' to areas where the current president or members or Congress are present. The judge said Hinckley could be allowed to live on his own or in a group home after one year.
SHARES THEIR LOVE STORY
Bill Clinton Gets Personal in Convention Speech
10 hours ago
THE DETAILS
"In the spring of 1971, I met a girl," started Bill Clinton. In his speech Tuesday night at the Democratic National Convention, Clinton brought a personal touch, telling parallel stories of his relationship with Hillary Clinton and the work she has done throughout her career. He lauded the Democratic nominee for her career of work, touching on her earliest days of advocacy for children and those with disabilities while in law school, her role as Secretary of State, and her work in raising their daughter, Chelsea. Providing a number of anecdotes throughout the speech, Clinton built to a crescendo, imploring the audience to support his wife for president. "You should elect her, she'll never quit when the going gets tough," he said. "Your children and grandchildren will be grateful."
LOUD "BLACK LIVES MATTER" CHANTS RING OUT
Mothers Of The Movement Endorse Hillary Clinton
13 hours ago
THE DETAILS
A coalition of mothers whose children lost their lives in high profile cases across the country, known as the Mothers Of The Movement, were greeted with deafening chants of "Black Lives Matter" before telling their stories. The mothers of Sandra Bland, Jordan Davis, and Trayvon Martin spoke for the group, soliciting both tears and applause from the crowd. "Hillary Clinton has the compassion and understanding to comfort a grieving mother," said Sybrina Fulton, the mother of Trayvon Martin. "And that's why, in the memory of our children, we are imploring you — all of you — to vote this election day."