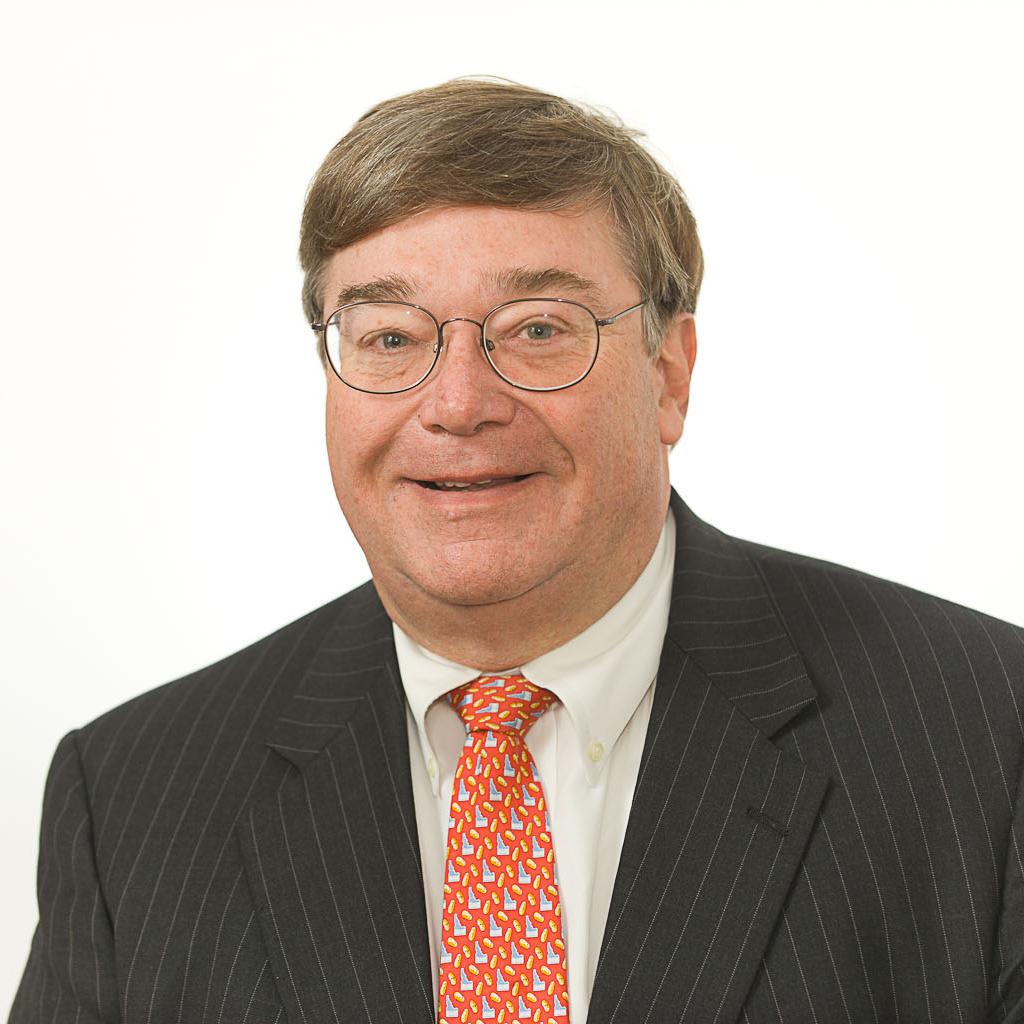 Every elec­tion cycle is dif­fer­ent. Each has a unique polit­ic­al en­vir­on­ment and set of cir­cum­stances, all of which keep elec­tions in­ter­est­ing. Aside from the ex­tremely com­pet­it­ive fight over the Sen­ate, the biggest change this time around is the mul­ti­tude of Sen­ate fore­casts us­ing quant­it­at­ive elec­tion mod­els of vari­ous types; these new play­ers are join­ing the game along­side the more tra­di­tion­al qual­it­at­ive — or maybe a bet­ter term is "mul­tidiscip­lin­ary" — ap­proach that has been around forever.
While polit­ic­al sci­ent­ists, oc­ca­sion­ally joined by eco­nom­ists, have modeled elec­tions for years, their find­ings were largely ig­nored out­side aca­demia. In the last dec­ade, however, stats whiz Nate Sil­ver — who shif­ted his Fiv­eThirtyEight.com site from The New York Times to an af­fil­i­ation with ES­PN — turned his sights from ana­lyz­ing base­ball to polit­ics with con­sid­er­able suc­cess, start­ing a cot­tage in­dustry of polit­ic­al mod­el­ing for pub­lic con­sump­tion. This was fol­lowed by The Wash­ing­ton Post team­ing with a group of polit­ic­al sci­ent­ists on the Mon­key Cage and The New York Times cre­at­ing its own in-house team with a fea­ture both in the pa­per and on the web­site called The Up­shot un­der the dir­ec­tion of Dav­id Leon­hardt. The mod­els gen­er­ally in­cor­por­ate past elec­tion res­ults in each state, the value of in­cum­bency, and in some cases cam­paign fun­drais­ing and pub­lic polls, all based on past his­tory, to pro­ject what may hap­pen.
Already on the scene was my good friend and com­pet­it­or, Stu Rothen­berg, and his col­league Nath­an Gonzales at The Rothen­berg Polit­ic­al Re­port. Join­ing them are our friends and com­pet­it­ors down the road in Char­lottes­ville at the Uni­versity of Vir­gin­ia, Larry Sabato and his col­league, Kyle Kondik, and their team at Sabato's " Crys­tal Ball," as well as my team at The Cook Polit­ic­al Re­port. These lat­ter three ob­vi­ously look at polls, money, and past elec­tion res­ults, but — re­ly­ing upon ex­per­i­ence and judg­ment rather than num­ber-crunch­ing alone — they also more sub­ject­ively look at can­did­ate and cam­paign qual­ity and oth­er unique cir­cum­stances that might be dif­fi­cult to quanti­fy.
Rothen­berg, as well as Sabato, Kondik, and their Crys­tal Ball team, are cur­rently pro­ject­ing a GOP gain in the Sen­ate of between four and eight seats. The Times's Up­shot uses the same four-to-eight range, then nar­rows it to a six-seat gain as the most likely out­come. The Cook Polit­ic­al Re­port says that a GOP gain of between four and six is most prob­ably but ex­pects the fi­nal num­ber to more likely go high­er than lower. Jen­nifer Duffy, The Cook Polit­ic­al Re­port's seni­or ed­it­or, is put­ting Re­pub­lic­an chances of tak­ing a ma­jor­ity at 50-50. Per­son­ally, I am a bit more bullish on the GOP's chances, put­ting it closer to a 60 per­cent chance. Sil­ver and Harry En­ten at Fiv­eThirtyEight will switch to the al­gorithm-driv­en mod­el later this sum­mer, but their Ju­ly 15 in­form­al as­sess­ment, based on ba­sic­ally the same factors that go in­to their full-blown mod­el, point to a GOP gain of 5.7 seats, which rounds up to a six-seat gain, the min­im­um gain ne­ces­sary for the GOP to achieve a ma­jor­ity this year.
As I look through the un­der­ly­ing fore­casts in in­di­vidu­al races, my hunch is that the quant­it­at­ive ap­proaches work very well in the ag­greg­ate, in terms of com­ing up with over­all fore­casts — al­though I won­der about some of the fore­cast­ing at the level of in­di­vidu­al races. One fore­caster might rate a Demo­crat's chances a bit high­er than I would in one race, and a Re­pub­lic­an's bet­ter than I per­ceive in an­oth­er. Av­er­age it all to­geth­er, though, and they pretty much make sense and don't dif­fer greatly from the as­sess­ments of vet­er­an elec­tion-watch­ers or from what most party strategists for each side privately say.
The out­lier, however, is The Wash­ing­ton Post's Mon­key Cage fea­ture, the Elec­tion Lab. As of Monday, it rates the Re­pub­lic­ans' chances of tak­ing the Sen­ate at 87 per­cent, and it is giv­ing a num­ber of races that the oth­er fore­casters ex­pect to be very close or at least reas­on­ably close some aw­fully large odds of go­ing Re­pub­lic­an, al­though in a couple of cases Demo­crats are rated far bet­ter off than they are by oth­ers. Mon­key Cage gives Re­pub­lic­ans a 79 per­cent chance of win­ning the Iowa open seat, an 81 per­cent chance of beat­ing Mark Pry­or in Arkan­sas, an 82 per­cent chance of de­feat­ing Mary Landrieu in Louisi­ana, and a 98 per­cent chance of win­ning the open Geor­gia seat.
Go­ing the oth­er way, the Mon­key Cage es­tim­ates Kay Hagan has a 97 per­cent chance of win­ning reelec­tion in North Car­o­lina, Jeff Merkley a 99 per­cent chance in Ore­gon, Al Franken an 89 per­cent chance in Min­nesota, Jeanne Shaheen a 99 per­cent chance in New Hamp­shire, and Mark Warner a 99 per­cent chance in Vir­gin­ia.
We'll see what hap­pens. But as pro­fess­or Sabato is fond of say­ing, "Those who live by the crys­tal ball end up eat­ing ground glass."
What We're Following See More »
LEAKER SHOULD STILL STAND TRIAL
Holder: Snowden Performed a Public Service
1 hours ago
THE LATEST
Former Attorney General Eric Holder said that NSA leaker Edward Snowden "actually performed a public service by raising the debate that we engaged in and by the changes that we made" by releasing information about government surveillance. Holder, a guest on David Axelrod's "Axe Files" podcast, also said Snowden endangered American interests and should face consequences for his actions. 
LOOKING FOR A CALIFORNIA COMEBACK
Bernie Hits Game 7
1 hours ago
THE LATEST
Sen. Bernie Sanders, needing an improbable comeback to take the nomination from Hillary Clinton, showed up to the Warriors' Game 7 in Oakland during a break in California campaigning. "Let's turn this thing around," he told the San Francisco Chronicle's Joe Garofoli.
BACKING OUT ON BERNIE
Trump Won't Debate Sanders After All
3 days ago
THE LATEST
Trump, in a statement: "Based on the fact that the Democratic nominating process is totally rigged and Crooked Hillary Clinton and Deborah Wasserman Schultz will not allow Bernie Sanders to win, and now that I am the presumptive Republican nominee, it seems inappropriate that I would debate the second place finisher. ... I will wait to debate the first place finisher in the Democratic Party, probably Crooked Hillary Clinton, or whoever it may be."
AKNOWLEDGING THE INEVITABLE
UAW: Time to Unite Behind Hillary
4 days ago
THE DETAILS
"It's about time for unity," said UAW President Dennis Williams. "We're endorsing Hillary Clinton. She's gotten 3 million more votes than Bernie, a million more votes than Donald Trump. She's our nominee." He called Sanders "a great friend of the UAW" while saying Trump "does not support the economic security of UAW families." Some 28 percent of UAW members indicated their support for Trump in an internal survey.
AP KEEPING COUNT
Trump Clinches Enough Delegates for the Nomination
4 days ago
THE LATEST
"Donald Trump on Thursday reached the number of delegates needed to clinch the Republican nomination for president, completing an unlikely rise that has upended the political landscape and sets the stage for a bitter fall campaign. Trump was put over the top in the Associated Press delegate count by a small number of the party's unbound delegates who told the AP they would support him at the convention."