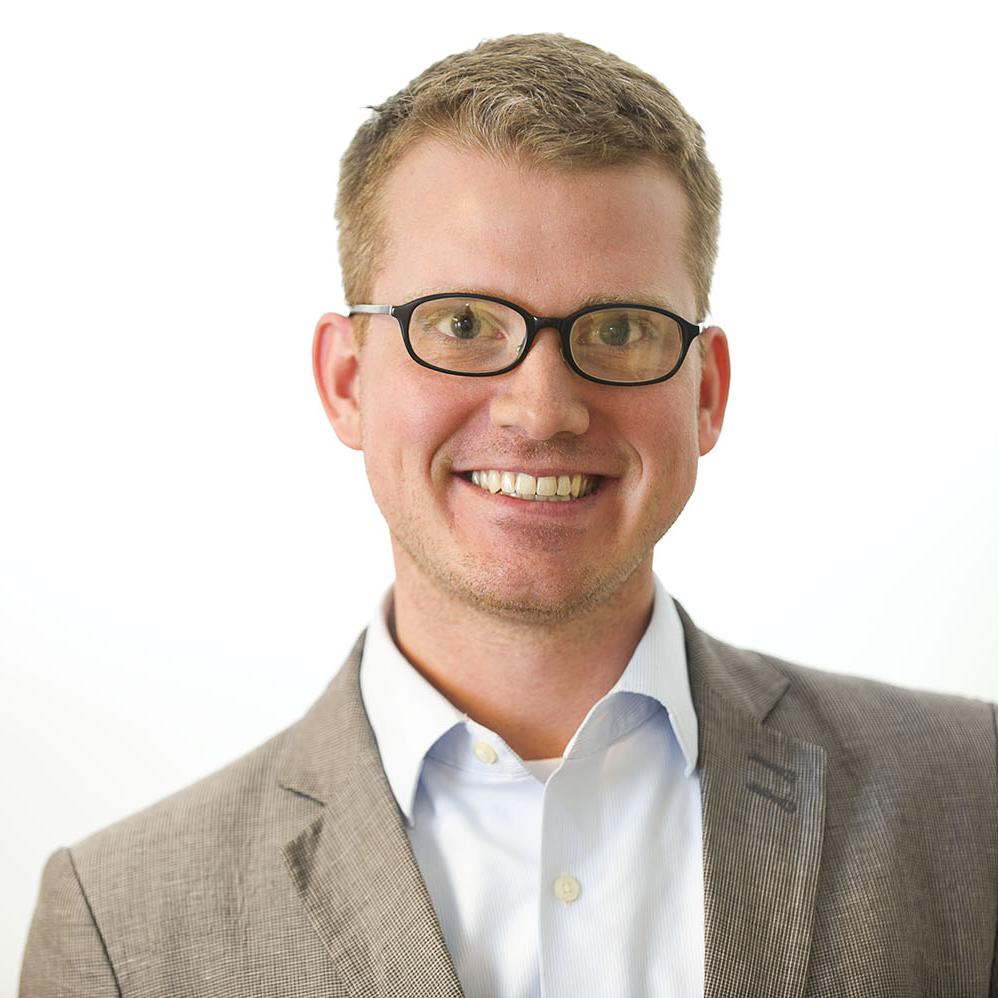 July 28, 2014, 10:58 a.m.
Maybe Medi­care spend­ing won't break the bank, after all — or at least not as quickly as we thought.
Medi­care's trust­ees said Monday they think the re­cent slow­down in health care spend­ing might con­tin­ue, which would save the sys­tem bil­lions of dol­lars. Spend­ing cuts in Obama­care would save even more money, they said.
The trust­ees are re­quired by law to is­sue a re­port every year about Medi­care's fin­ances, in­clud­ing the date at which they ex­pect the pro­gram's trust fund — which pays for hos­pit­al stays — to be­come in­solv­ent. His­tor­ic­ally, it hasn't been a very sunny doc­u­ment.
But the latest re­port, re­leased Monday, is more op­tim­ist­ic.The trust­ees now ex­pect Medi­care's trust fund to stay solvent un­til 2030, four years longer than their last es­tim­ate. It's the third year in a row that the trust­ees have ad­ded more time to the trust fund, and their op­tim­ism about the slower growth in health care costs is even more sig­ni­fic­ant.
But not all health care ex­perts share the trust­ees' con­fid­ence. Medi­care's in­de­pend­ent ac­tu­ar­ies said the re­port's as­sump­tions are "clearly un­real­ist­ic," in part be­cause it as­sumes that Con­gress will al­low Obama­care's cuts to take ef­fect.
Here's what you need to know about the latest es­tim­ates:
Medi­care's cost out­look is im­prov­ing
Over the past few years, health care spend­ing has been grow­ing a lot slower than it did in the past. This is a big deal be­cause it means every­one's health care budget — in­clud­ing the fed­er­al gov­ern­ment's — will go fur­ther.
For a while, no one wanted to get too ex­cited about the spend­ing slow­down, be­cause health care ex­perts as­sumed it was a res­ult of the broad­er eco­nom­ic crash of 2008. So the as­sump­tion was that as the eco­nomy im­proved, health care spend­ing would re­sume its out-of-con­trol growth. But now the eco­nomy is im­prov­ing, and health care costs are still grow­ing slowly. On Monday, the Medi­care trust­ees seemed cau­tiously op­tim­ist­ic that this trend would con­tin­ue.
"The Trust­ees are hope­ful that U.S. health care prac­tices are in the pro­cess of be­com­ing more ef­fi­cient as pro­viders an­ti­cip­ate a fu­ture in which the rap­id cost growth rates of pre­vi­ous dec­ades, in both the pub­lic and private sec­tors, do not re­turn," the latest re­port says.
Obama­care is help­ing
Obama­care's cuts to Medi­care spend­ing are at least part of the reas­on the trust­ees are more op­tim­ist­ic. The Af­ford­able Care Act calls for big cuts in Medi­care's pay­ments to doc­tors, hos­pit­als, and oth­er health care pro­viders, and it also in­cludes meas­ures that aim to make the health care sys­tem more ef­fi­cient.
The trust­ees have pre­vi­ously said the health care law ex­ten­ded the life of Medi­care's trust fund, and they said Monday that Obama­care's cuts will "add sub­stan­tial fur­ther sav­ings" on top of the slower growth caused by oth­er eco­nom­ic factors.
But that's as­sum­ing Con­gress lets the law's cuts hap­pen as sched­uled — an as­sump­tion the trust­ees have hes­it­ated to make be­fore.
A lot of this de­pends on Con­gress
Pre­dict­ing Medi­care spend­ing is no easy task. It re­quires a lot of as­sump­tions about the eco­nomy and the price of health care, and also about Con­gress. The trust­ees have to guess what Con­gress will do with Medi­care rates, and wheth­er it will let sched­uled cuts take ef­fect.
This year, for the first time, the trust­ees are as­sum­ing that the biggest sched­uled cut to Medi­care spend­ing won't hap­pen. Medi­care's pay­ment for­mula calls for massive cuts every year to doc­tors' pay — they're around 25 per­cent now, more than doc­tors could ab­sorb. Every year, though, Con­gress delays the sched­uled cut. The Medi­care trust­ees as­sumed that Con­gress will keep block­ing the re­duc­tion in doc­tors' pay, so the sav­ings from a 25 per­cent cut will nev­er ac­tu­ally ap­pear.
But the trust­ees as­sumed that Con­gress won't block most of Obama­care's Medi­care cuts. If those cuts are al­lowed to take ef­fect, the trust­ees said, Medi­care spend­ing will grow to about 6.9 per­cent of the total eco­nomy by 2088. If Con­gress blocks the Af­ford­able Care Act's cuts, Medi­care would in­stead eat up about 8.4 per­cent of the eco­nomy in­stead.
Medi­care is still crazy ex­pens­ive
The latest trust­ees' re­port is more op­tim­ist­ic than past find­ings, but it still shows Medi­care eat­ing up a big­ger and big­ger piece of the total U.S. budget every year. The pro­gram is on an un­sus­tain­able path, the trust­ees said — it's just not quite as un­sus­tain­able as it was be­fore.
"Not­with­stand­ing re­cent fa­vor­able de­vel­op­ments "¦ Medi­care still faces a sub­stan­tial fin­an­cial short­fall that will need to be ad­dressed with fur­ther le­gis­la­tion," the trust­ees said.
The slow­down in Medi­care spend­ing is usu­ally meas­ured in terms of per-per­son costs. But even when those costs stay un­changed, the re­tire­ment of the baby-boom gen­er­a­tion will mean an in­flux of new be­ne­fi­ciar­ies and a new strain on Medi­care's fin­ances.
Medi­care's ac­tu­ar­ies said Monday that the trust­ees were too op­tim­ist­ic, par­tic­u­larly in as­sum­ing that Con­gress would let Obama­care's spend­ing cuts take ef­fect.
The trust­ees' as­sump­tions should not "be in­ter­preted as the most likely ex­pect­a­tion of ac­tu­al Medi­care fin­an­cial op­er­a­tions in the fu­ture but rather as il­lus­tra­tions of the very fa­vor­able im­pact of per­man­ently slower growth in health care costs, if such slower growth can be achieved," the ac­tu­ary said.
What We're Following See More »
SHE'LL HAVE A ROLE WITH CLINTON CAMP
Wasserman Schultz to Resign at Week's End
6 hours ago
THE LATEST
"After hours of private talks," Debbie Wasserman Schultz agreed to step down as chair of the Democratic National Committee after the convention ends. In the wake of the convention intrigue, Hillary Clinton announced she's making Wasserman Schultz "the honorary chair of her campaign's 50-state program."
MARCIA FUDGE TO PRESIDE
Wasserman Schultz Stripped of Convention Duties
15 hours ago
THE DETAILS
Democratic National Committee Chairwoman Debbie Wasserman Schultz "will not have a major speaking role or preside over daily convention proceedings this week," and is under increasing pressure to resign. The DNC Rules Committee on Saturday named Ohio Democratic Rep. Marcia Fudge as "permanent chair of the convention." At issue: internal DNC emails leaked by Wikileaks that show how "the DNC favored Clinton during the primary and tried to take down Bernie Sanders by questioning his religion."
EARLY BUMP FOR TRUMP?
New Round of Polls Show a Tight Race
2 days ago
THE LATEST
A Rasmussen Reports poll shows Donald Trump ahead of Hillary Clinton, 43%-42%, the fourth week in a row he's led the poll (one of the few poll in which he's led consistently of late).
A Reuters/Ipsos survey shows Clinton leading 40%-36%. In a four-way race, she maintains her four-point lead, 39%-35%, with Gary Johnson and Jill Stein pulling 7% and 3%, respectively.
And the LA Times/USC daily tracking poll shows a dead heat, with Trump ahead by about half a percentage point.
BELLWETHER?
Candidates Deadlocked in Ohio
3 days ago
17-POINT EDGE AMONG MILLENNIALS
Clinton Dominates Among Younger Voters
3 days ago
THE DETAILS
In an election between two candidates around 70 years of age, millennials strongly prefer one over the other. Hillary Clinton has a 47%-30% edge among votes 18 to 29. She also leads 46%-36% among voters aged 30 to 44.