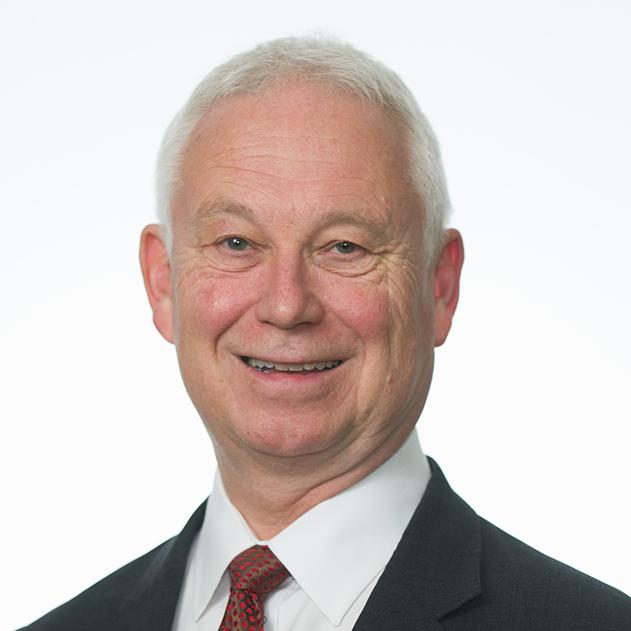 Is it worth the ef­fort for an En­vir­on­ment­al Pro­tec­tion Agency ad­min­is­trat­or in a Demo­crat­ic ad­min­is­tra­tion to meet with her farm, ranch, and Re­pub­lic­an crit­ics?
Or should she stay safely among her en­vir­on­ment­al and con­ser­va­tion sup­port­ers in Wash­ing­ton and the coastal cit­ies and just push ahead?
EPA Ad­min­is­trat­or Gina Mc­Carthy, who is un­der fire in rur­al Amer­ica for a "Wa­ters of the United States" rule that EPA and the Army Corps of En­gin­eers pro­posed in April, has been mak­ing the ef­fort, with a trip to Mis­souri early in Ju­ly and a meet­ing last week with Re­pub­lic­ans on the Sen­ate Ag­ri­cul­ture Com­mit­tee who have been ask­ing for a sit-down since May.
The out­reach hasn't stopped the cri­ti­cism, but Mc­Carthy told me in an in­ter­view Thursday that she feels the ef­fort has been worth it. Mc­Carthy said the trip to Mis­souri was "a sig­nal that this rule is very im­port­ant to EPA." On Cap­it­ol Hill she said she learned that "EPA speaks with a lot of tech­nic­al lan­guage and sci­ence. It is not read­ily trans­lated in­to what is clear on the ground for the farm com­munity."
WOTUS, as the rule is be­ing called in en­vir­on­ment­al and ag­ri­cul­tur­al circles, would define the scope of wa­ters pro­tec­ted un­der the 1972 Clean Wa­ter Act fol­low­ing two Su­preme Court de­cisions that said the feds had to come up with a more sci­entif­ic basis for de­cid­ing what wa­ter bod­ies come un­der their jur­is­dic­tion. The point of the rule is to make sure that the na­tion's drink­ing wa­ter is safe from dis­charges of pol­lu­tion. The biggest point of con­ten­tion is a pro­vi­sion that says EPA and the Army Corps would be al­lowed to de­cide on a case-by-case basis wheth­er to reg­u­late wet­lands and oth­er wa­ters that are not dir­ectly con­nec­ted to run­ning streams and rivers but have "a sig­ni­fic­ant nex­us to a tra­di­tion­al nav­ig­able wa­ter, in­ter­state wa­ter, or the ter­rit­ori­al seas."
Farm and ranch lead­ers who ex­amined the rule im­me­di­ately said they feared the pro­vi­sion could re­quire them to ob­tain gov­ern­ment per­mits for activ­it­ies in which they have long en­gaged as a reg­u­lar part of their busi­nesses — and that be­cause the de­term­in­a­tions will be made on a case-by-case basis, the pro­pos­al cre­ates a great deal of un­cer­tainty about their fu­ture op­er­a­tions. EPA also is­sued an "in­ter­pret­at­ive rule" that tried to define farm prac­tices that would be ex­empt from reg­u­la­tion, but that only made farm­ers think about what prac­tices were not in­cluded and worry they would come un­der reg­u­la­tion.
The en­su­ing battle can be summed up in one word: ditches. Farm­ers and ranch­ers say EPA wants to reg­u­late all their ditches that may fill up with wa­ter at some point dur­ing the year. The Re­pub­lic­an-lean­ing Amer­ic­an Farm Bur­eau Fed­er­a­tion has called on Mc­Carthy to "ditch the rule."
On the trip to a farm in Mis­souri and in a speech to the Kan­sas City Ag­ribusi­ness Coun­cil, Mc­Carthy said she wanted to "ditch the myths" about the rule, but her crit­ics wer­en't sat­is­fied. The farm fed­er­a­tion re­acted to her Mis­souri trip by send­ing Con­gress a doc­u­ment "de­cod­ing" point-by-point an EPA blog post that at­temp­ted to ex­plain the rule. The Re­pub­lic­an sen­at­ors she met with is­sued a series of news re­leases say­ing they ap­pre­ci­ated her vis­it but EPA should still with­draw the rule.
Bills have been in­tro­duced in Con­gress to re­quire EPA to with­draw the rule, but they are un­likely to go any­where, at least as long as Demo­crats con­trol the Sen­ate and Pres­id­ent Obama backs the rule. In any case EPA and the Army Corps are un­der pres­sure from the courts to define their jur­is­dic­tion. That means EPA is likely to pro­ceed with the rule, al­though Mc­Carthy said she won't fin­ish it un­til next year after her staff has ana­lyzed all the com­ments due by Oc­to­ber and re­ceived a study from a sci­entif­ic ad­vis­ory pan­el.
In the mean­time, Mc­Carthy could work a bit on her own com­mu­nic­a­tion skills in rur­al Amer­ica. EPA ad­min­is­trat­ors tend not to come from the heart­land, and Mc­Carthy is no ex­cep­tion. A Bo­ston nat­ive, Mc­Carthy speaks with a strong New Eng­land ac­cent and she seems not to suf­fer fools gladly.
In a tele­phone news con­fer­ence be­fore she left for Mis­souri, Mc­Carthy said: "We're hear­ing some con­cerns that are just ludicrous."¦ Some say EPA will reg­u­late small, un­con­nec­ted wa­ters … in­clud­ing puddles on lawns, drive­ways, and play­grounds. That's just silly. This pro­pos­al is all about pro­tect­ing wa­ters that sci­ence tells us have a sig­ni­fic­ant im­pact to down­stream wa­ter qual­ity. No more, no less."
And she con­cluded, "Some say that our pro­pos­al means you need a per­mit to walk cattle across a stream. That's not true. If cattle cross a wet field or stream, that's a 'nor­mal farm­ing prac­tice.' All nor­mal farm­ing prac­tices are ex­empt, peri­od. We don't shrink cur­rent ex­emp­tions — we ex­pand them."
Mc­Carthy's use of "ludicrous" and "silly" were not off the cuff, but in­cluded in the pre­pared re­marks that her of­fice later dis­trib­uted to re­port­ers. The words cre­ated more fod­der for crit­ics such as Sen. Pat Roberts, R-Kan., who said in a post-meet­ing news re­lease, "Farm­ers and ranch­ers had hoped they would be able to per­suade you to re­cog­nize the far reach­ing and neg­at­ive im­pacts of the pro­posed and in­ter­pret­ive rules, but the re­ports back have not been pos­it­ive. To hear that their con­cerns were cat­egor­ized as 'silly' or 'ludicrous' is truly frus­trat­ing."
In the in­ter­view, Mc­Carthy said that she re­gret­ted only that people did not un­der­stand the con­text and that she used the terms "ludicrous" and "silly" to refer to state­ments mis­char­ac­ter­iz­ing the rule that did not come from farm­ers and ranch­ers. "I want to make sure the ag­ri­cul­ture com­munity and every farm­er real­izes we take this really ser­i­ously. We need to fo­cus on ser­i­ous is­sues," she said.
The strongest sig­nal that Mc­Carthy and EPA still have some ex­plain­ing to do is that after Mc­Carthy held a tele­phone con­ver­sa­tion with the board of the Demo­crat­ic-lean­ing Na­tion­al Farm­ers Uni­on, the group signaled it was not sat­is­fied by send­ing Mc­Carthy a let­ter with eight ques­tions it wants answered.
Mc­Carthy said that she will an­swer the ques­tions raised by both the farm bur­eau and the farm­ers uni­on as soon as pos­sible rather than wait for the form­al com­ment peri­od to end in Oc­to­ber. "We need to an­swer those ques­tions as we go along," she said, not­ing that EPA has also up­dated its webpage on WOTUS to make it easi­er to un­der­stand.
Mc­Carthy does have her rur­al de­fend­ers. The Theodore Roosevelt Con­ser­va­tion Part­ner­ship, which in­cludes a wide range of hunt­ing and fish­ing groups, has said Con­gress should not in­ter­fere with the com­ment pro­cess and that fish, wild­life, and people all need clean wa­ter.
The rule can be writ­ten so that "farm­ers and ranch­ers can farm the way they have and we can pro­tect the wa­ters," Mc­Carthy said.
But rur­al Amer­ica will have to ac­cept the fact that some ditches will be reg­u­lated. "We are talk­ing about ditches that used to be streams and still act like streams. They may not have wa­ter run­ning, but still act as a stream," Mc­Carthy said. Then she ad­ded, "I nev­er ex­pec­ted to say the word 'ditch' this many times in my en­tire life and I hope to get away from that as soon as pos­sible."
What We're Following See More »
INFLUENCED BY NUKES, POLLUTION
Scientists Declare Dawn of Anthropocene Epoch
2 hours ago
WHY WE CARE
"Humanity's impact on the Earth is now so profound that a new geological epoch—the Anthropocene—needs to be declared," according to a panel of scientists. "The new epoch should begin about 1950, the experts said, and was likely to be defined by the radioactive elements dispersed across the planet by nuclear bomb tests, although an array of other signals, including plastic pollution, soot from power stations, concrete, and even the bones left by the global proliferation of the domestic chicken."
EPI-PEN PRICES
House Committee Investigating Mylan
2 hours ago
THE LATEST
The House Committee on Oversight and Government Reform has requested documents from the CEO of Mylan, "the pharmaceutical company under fire after raising the price of EpiPens more than 400 percent since 2007." Meanwhile, top members of the Energy and Commerce Committee are pressing the FDA on the lack of generic competition for EpiPens.
PROCEDURES NOT FOLLOWED
Trump Not on Ballot in Minnesota
4 days ago
MOB RULE?
Trump on Immigration: 'I Don't Know, You Tell Me'
5 days ago
THE LATEST
Perhaps Donald Trump can take a plebiscite to solve this whole messy immigration thing. At a Fox News town hall with Sean Hannity last night, Trump essentially admitted he's "stumped," turning to the audience and asking: "Can we go through a process or do you think they have to get out? Tell me, I mean, I don't know, you tell me."
BIG CHANGE FROM WHEN HE SELF-FINANCED
Trump Enriching His Businesses with Donor Money
6 days ago
WHY WE CARE
Donald Trump "nearly quintupled the monthly rent his presidential campaign pays for its headquarters at Trump Tower to $169,758 in July, when he was raising funds from donors, compared with March, when he was self-funding his campaign." A campaign spokesman "said the increased office space was needed to accommodate an anticipated increase in employees," but the campaign's paid staff has actually dipped by about 25 since March. The campaign has also paid his golf courses and restaurants about $260,000 since mid-May.