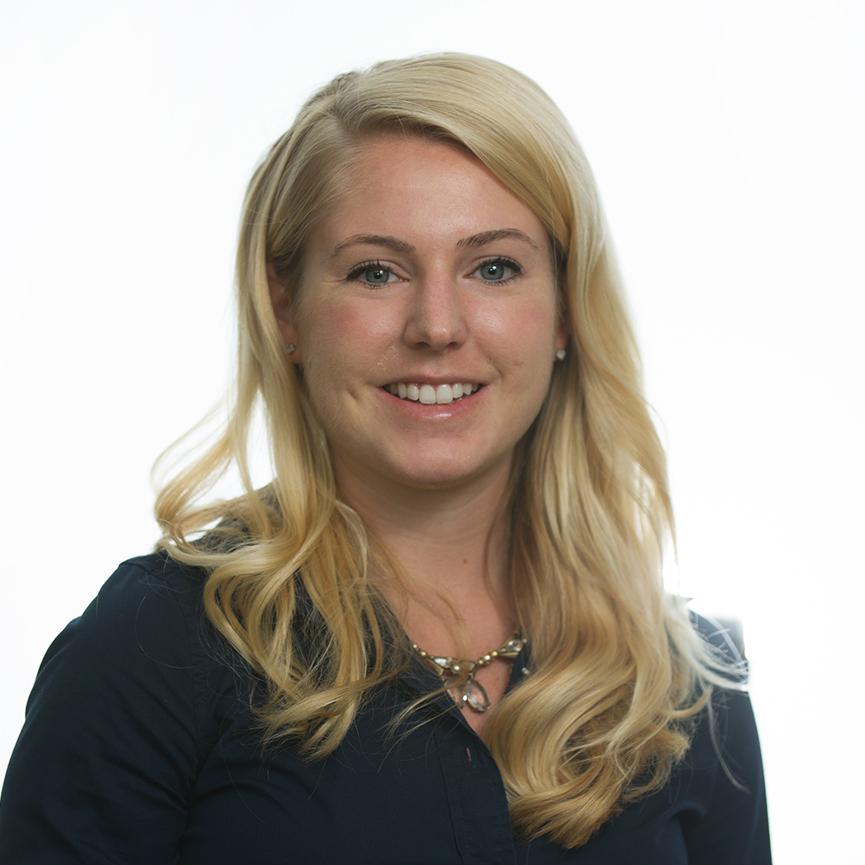 On a Tues­day even­ing sev­er­al months ago, in the lobby of a swanky down­town law of­fice, young wo­men in sun­dresses sipped Ken­tucky Derby""in­spired drinks, snapped pic­tures with one an­oth­er, and mingled cas­u­ally. Peer­ing out from un­der wide-brimmed hats, they poin­ted out law­makers and can­did­ates passing through the room. Even­tu­ally, the at­ri­um filled with about 150 people. The event could have passed for a sor­or­ity mix­er, but the wo­men in hats were on a polit­ic­al mis­sion. Their aim was to raise money for the Right­NOW Wo­men PAC, a group that — among its oth­er goals — hopes to cre­ate an army of bund­lers and fun­draisers to sup­port right-of-cen­ter fe­male con­gres­sion­al can­did­ates.
(Il­lus­tra­tion by Neil Webb)The Right­NOW Wo­men event was hardly unique. Fun­drais­ing events that cater to wo­men are now part of the fab­ric of Wash­ing­ton — on both the left and the right. In the past few months, Rep. Di­ana De­Gette (Demo­crat of Col­or­ado) hos­ted a spa day at the Four Sea­sons Hotel, Rep. Terri Sewell (Demo­crat of Alabama) hos­ted a "Ladies Power Lunch," and Rep. Lor­etta Sanc­hez (Demo­crat of Cali­for­nia) hos­ted a mani-pedi day at Tammy's Nails on the Hill. All of these fun­draisers were at­ten­ded primar­ily by wo­men.
These events may sound cliched or even pat­ron­iz­ing, but it's also true that they provide an al­tern­at­ive to a dom­in­ant fun­drais­ing cul­ture that has his­tor­ic­ally catered to male ste­reo­types. "The land­scape of polit­ic­al fun­drais­ing is chan­ging," says Katie Vli­et­stra Wonnen­berg, pres­id­ent of Wo­men in Gov­ern­ment Re­la­tions, a trade as­so­ci­ation aimed at unit­ing wo­men in the lob­by­ing in­dustry. "It's not the same old 'go play 18 holes of golf' or 'ci­gars and bour­bon.' "
The Podesta Group's Cristina Ante­lo sighed at the pro­spect of at­tend­ing some of the re­cent fun­draisers she'd been in­vited to. "I got an in­vit­a­tion for skeet shoot­ing," Ante­lo says. "I thought, 'No, I'm not go­ing to go em­bar­rass my­self in front of a whole group of people.' " One fe­male lob­by­ist who asked not to be named cringed at in­vit­a­tions she'd re­ceived for ci­gar-smoking fun­draisers. "You just come away smelling so bad," she says. "If I can avoid it, I try." Even wo­men who aren't sure about get­ting their toes done in front of a con­gress­wo­man say they find all-fe­male fun­draisers more col­lab­or­at­ive, and gen­er­ally more re­lax­ing, than typ­ic­al Hill events.
Vli­et­stra Wonnen­berg praised a move­ment to­ward more lunch and break­fast events, which she says moth­ers can at­tend without hav­ing to forgo pick­ing up their kids from school. "I think there's a dif­fer­ent ca­marader­ie at an event or­gan­ized by wo­men for a fe­male can­did­ate," Vli­et­stra Wonnen­berg says. "There's much more of that kit­chen-table as­pect of talk­ing about is­sues and throw­ing around ideas."
Ming­ling at a Right­NOW Wo­men fun­draiser in April.  (Richard A. Bloom)Re­pub­lic­an fun­draiser Lisa Spies also be­lieves in em­power­ing wo­men by ask­ing them for money. Dur­ing the 2012 pres­id­en­tial cam­paign, she was the brains be­hind a phe­nom­en­ally suc­cess­ful fun­drais­ing ef­fort for Mitt Rom­ney: Tasked with the lofty goal of rais­ing $10 mil­lion from fe­male donors, she brought in $23 mil­lion.
Spies says the ef­fort was bolstered by more wo­men mak­ing the fin­an­cial de­cisions in their house­holds, but she also cred­its her suc­cess to mak­ing wo­men feel that their voices were be­ing heard. "The reas­on we did so well was be­cause we had a seat at the table," Spies ex­plains. "When you take people ser­i­ously, they take you ser­i­ously." Spies isn't of the school of thought that fund-rais­ing events for wo­men need to be turned pink. In her ex­per­i­ence, she says, wo­men are most in­ves­ted when they feel they're be­ing treated as equals.
For its part, Right­NOW Wo­men hopes it can in­terest more young Re­pub­lic­an wo­men in rais­ing money. The PAC is get­ting on so­cial me­dia to spread the word about its fun­draisers, and it's set­ting a low price point to be in­clus­ive. "We try to keep these events at $20 to $30 — that's brunch in D.C.," PAC founder Alyson Hig­gins says. She points to her own re­cent-gradu­ate salary as a bar­ri­er to polit­ic­al giv­ing. "You're not go­ing to spend your rent money to sup­port a can­did­ate," she ex­plains.
Dona­tions of that size may take longer to add up, but the PAC has already sup­por­ted five fe­male can­did­ates in the 2014 cycle. "We got a lot of great feed­back, per­son­al thank-yous," PAC ad­viser Mar­lene Colucci says. "I think [the can­did­ates] real­ize this group is dif­fer­ent. It's not com­ing from a large cor­por­a­tion or an as­so­ci­ation that has PAC money to spend."
As Spies points out, en­cour­aging wo­men to get in­volved young builds ties to the can­did­ates and the party — which will someday pay off as these wo­men move for­ward in their ca­reers and have more to give. "I think with wo­men, when you en­gage them early, es­pe­cially in a sub­stant­ive way, they feel a part of the cam­paign, and they feel a part of the strategy, and they give more," Spies says. "They will in­vest their time, and then they'll in­vest their money."
What We're Following See More »
CLINTON HERSELF COULD TESTIFY LATER
Judge Approves Deposition of Clinton Aides
1 hours ago
THE LATEST
"Judge Emmet G. Sullivan, of the United States District Court for the District of Columbia, approved a joint proposal presented by Judicial Watch and the State Department to take the depositions of officials" involved in the setup and use of Hillary Clinton's private email server, "including Cheryl D. Mills, Clinton's former chief of staff, Huma Abedin, a senior adviser to Clinton, and Bryan Pagliano, a State Department employee who serviced and maintained the server." He said Clinton could be deposed later on, though that may not be necessary.
'WORLD CLASS' ORGANIZATION
Trump Will Not Self Fund the General Election
1 hours ago
THE LATEST
Donald Trump will not self-finance his general election campaign as he did the primary season, instead relying on "his expansive personal Rolodex" to create what he called a "world-class finance organization." 
STATE HAS UNTIL MONDAY TO RESPOND
DOJ: North Carolina's CB2 Violates Civil Rights Act
2 hours ago
THE LATEST
Department of Justice officials told North Carolina Gov. Pat McCrory that "the law violates the U.S. Civil Rights Act and Title IX—a finding that could jeopardize billions in federal education funding. The department gave state officials until Monday to respond 'by confirming that the State will not comply with or implement HB2.'"
GOOGLE SEARCHES SPIKE
Libertarians Getting a Second Look?
16 hours ago