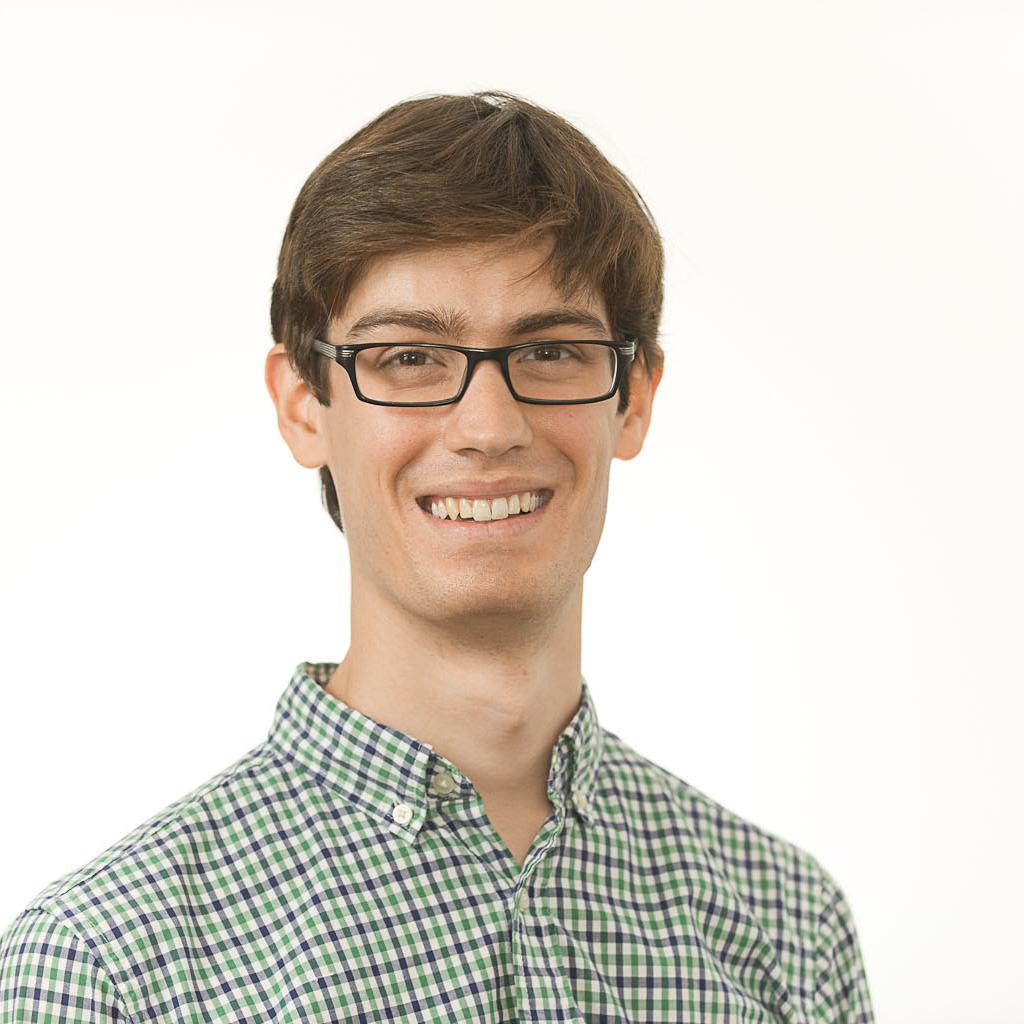 After a con­duct­ing an openly un­fair elec­tion and com­mit­ting a rash of doc­u­mented hu­man-rights ab­uses, the new Egyp­tian gov­ern­ment is run­ning short on le­git­im­acy. But Pres­id­ent Ab­del Fat­tah el-Sisi now has his first chance to prove him­self to the world by ne­go­ti­at­ing a cease-fire between Hamas and Is­rael, put­ting a stop, however tem­por­ary, to an in­creas­ingly bloody con­flict in the Ga­za Strip.
Sec­ret­ary of State John Kerry ar­rived in Cairo on Monday night, join­ing Sisi and U.N. Sec­ret­ary Gen­er­al Ban Ki-Moon in try­ing to de­vise a cease-fire agree­ment that both Is­rael and Hamas could agree to. As of Wed­nes­day, Kerry has been shut­tling between Is­rael and the West Bank to meet with lead­ers from both sides, but an agree­ment re­mains out of reach.
This is Egypt's second stab at peace­mak­ing in this con­flict. Last week, it put for­ward a cease-fire pro­pos­al that won Is­rael's ac­cept­ance but was re­jec­ted by Hamas. The re­jec­tion was pos­ted to the of­fi­cial web­site of Hamas's mil­it­ary wing, the Qas­sam Bri­gades, which claimed it was nev­er con­sul­ted about the agree­ment. When it learned of its con­tents, the Qas­sam Bri­gades called the pro­pos­al an "ini­ti­at­ive of sub­mis­sion," in­dic­at­ing that it was not in­ter­ested in "sur­render."
As Egypt plays host to the push for a cease-fire, it is already see­ing pos­it­ive ef­fects on its glob­al im­age. "The United States is very grate­ful for Egypt's lead­er­ship and we're here today — I am here per­son­ally at the re­quest of Pres­id­ent Obama — to im­me­di­ately try to find a way to sup­port Egypt's ini­ti­at­ive," Kerry said after meet­ings in Cairo on Tues­day. And back in Wash­ing­ton, Pres­id­ent Sisi garnered a "round of ap­plause" at a pro-Is­rael event when the host men­tioned how many Hamas tun­nels he has shut down.
Egypt is sorely in need of the good West­ern press after a rash of polit­ic­al moves that earned it world­wide cen­sure over the last year. Sisi led what was ef­fect­ively a coup against the demo­crat­ic­ally elec­ted Muslim Broth­er­hood politi­cian Mo­hamed Mor­si in 2013, leav­ing his post as com­mand­er in chief of the mil­it­ary to take on the pres­id­ency. A pres­id­en­tial elec­tion in late May of this year to so­lid­i­fy his takeover saw Sisi walk away with al­most 97 per­cent of the Egyp­tian vote, amid wide­spread boy­cotts and al­leg­a­tions of a polit­ic­al land­scape pro­foundly skewed in the gen­er­al's fa­vor.
Since the elec­tion, two sep­ar­ate mass death sen­tences were handed down to more than 800 dis­sid­ents ac­cused of ties to the Muslim Broth­er­hood, and three al-Jaz­eera journ­al­ists re­main in cap­tiv­ity after be­ing sen­tenced to sev­en- to 10-year pris­on terms for "falsi­fy­ing the truth" in their re­port­ing. The sen­tences drew the con­dem­na­tion of U.S. law­makers, who in June sug­ges­ted that U.S. aid to Egypt should be pulled as Egypt des­cen­ded "to­ward des­pot­ism."
Des­pite all this, Egypt re­mains the last best hope for a cease-fire in Ga­za. Egypt's strong ties to Is­rael put it in a good ne­go­ti­at­ing po­s­i­tion — these ties were af­firmed when Is­rael quickly ac­cep­ted Egypt's earli­er cease-fire pro­pos­al. It is in a bet­ter po­s­i­tion than even the U.S., whose ef­forts have been ma­ligned by the Is­raeli side. A former Is­raeli am­bas­sad­or to the U.S., Mi­chael Oren, said that Is­raeli Prime Min­is­ter Ben­jamin Net­an­yahu had "not in­vited" Kerry to try to broker a cease-fire on Monday. Non­ethe­less, Kerry is play­ing a lead­ing role in the push for an agree­ment based on the "Egyp­tian frame­work."
Egypt faces more of a hurdle in deal­ing with Hamas, a group that was close with the pre­vi­ous Mor­si ad­min­is­tra­tion in Cairo, but which has clashed with Sisi. But Egypt's situ­ation right now is something of a polit­ic­al win-win for Sisi at home: if Hamas and Is­rael agree to its cease-fire pro­pos­al, he looks like a dip­lo­mat­ic hero; if not, then Is­raeli forces will con­tin­ue to chip away at an or­gan­iz­a­tion that Egypt is happy to see weakened. But the pres­id­ent must be care­ful: pop­u­lar sup­port for the Palestini­an cause with­in Egypt could make Sisi look out of touch if his dis­taste for Hamas gets in the way of ne­go­ti­at­ing for Ga­zans' lives.
Even if the cease-fire agree­ment that comes out of this cur­rent dip­lo­mat­ic push falls short of what is ne­ces­sary, or if Kerry's shuttle dip­lomacy is al­to­geth­er un­suc­cess­ful, Egypt is likely to come out ahead in the eyes of the West. The fact that the U.S. sec­ret­ary of State joined the U.N. sec­ret­ary gen­er­al in Cairo to re­group and be­gin the cam­paign for a dip­lo­mat­ic agree­ment af­forded Egypt's gov­ern­ment some much-needed le­git­im­acy and bolstered its fad­ing im­age. By demon­strat­ing its es­sen­tial role in the Ga­za con­flict, Egypt and Sisi make it easy for the world to fo­cus on today's real­ity in Cairo and be­gin to ig­nore the hu­man-rights vi­ol­a­tions and shady polit­ic­al deals.
What We're Following See More »
"PROFOUNDLY DANGEROUS"
Clinton Rips Into Trump
4 hours ago
THE DETAILS
Just a day after Donald Trump called her a bigot, Hillary Clinton delivered a scathing speech tying Trump to the KKK and so-called "alt-right." This new frontier of debate between the two candidates has emerged at a time when Trump has been seeking to appeal to minority voters, among whom he has struggled to garner support. Calling him "profoundly dangerous," Clinton didn't hold back on her criticisms of Trump. "He is taking hate groups mainstream and helping a radical fringe take over the Republican Party," Clinton said.
SEVEN-POINT LEAD IN A FOUR-WAY
Quinnipiac Has Clinton Over 50%
7 hours ago
THE LATEST
Hillary Clinton leads Donald Trump 51%-41% in a new Quinnipiac poll released today. Her lead shrinks to seven points when the third-party candidates are included. In that scenario, she leads 45%-38%, with Gary Johnson pulling 10% and Jill Stein at 4%.
PROCEDURES NOT FOLLOWED
Trump Not on Ballot in Minnesota
9 hours ago
MIGHT STILL ACCEPT FOREIGN AND CORPORATE MONEY
Chelsea to Stay on Board of Clinton Foundation
9 hours ago
THE LATEST
Is the Clinton family backtracking on some of its promises to insulate the White House from the Clinton Foundation? Opposition researchers will certainly try to portray it that way. A foundation spokesman said yesterday that Chelsea Clinton will stay on its board, and that the "foundation's largest project, the Clinton Health Access Initiative, might continue to accept foreign government and corporate funding."
INTERCEPT IN MIDDLE EAST
Navy Calls Iranian Ships' Actions Dangerous, Unprofessional
10 hours ago
THE LATEST
"Four Iranian ships made reckless maneuvers close to a U.S. warship this week, the Pentagon said Thursday, in an incident that officials said could have led to dangerous escalation." The four Iranian vessels engaged in a "high-speed intercept" of a U.S. destroyer in the Strait of Hormuz. A Navy spokesman said the Iranina actions "created a dangerous, harassing situation that could have led to further escalation including additional defensive measures" by the destroyer.