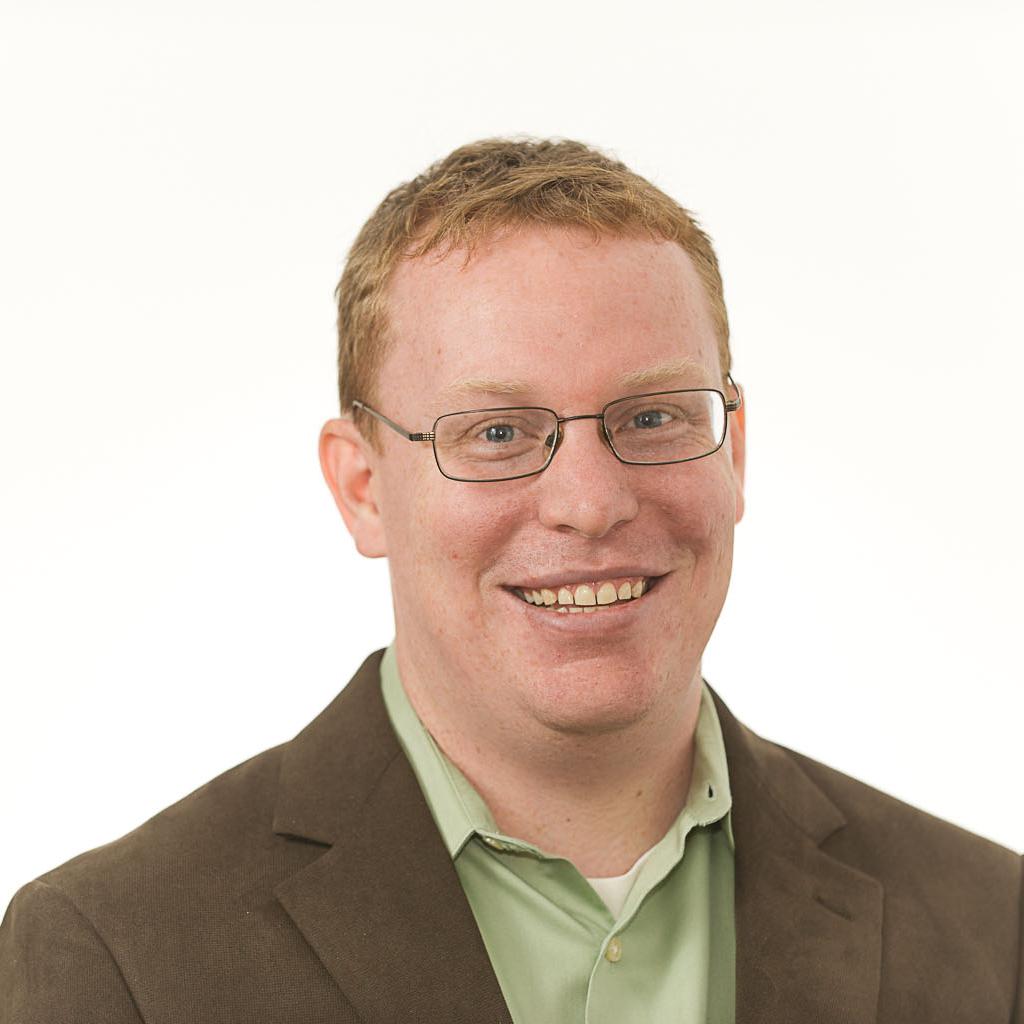 In spring 2013, sup­port­ers of Sen. Mary Landrieu formed the Blue Pel­ic­an PAC for one pur­pose — to save the vul­ner­able South­ern Demo­crat from de­feat. Ben Chao joined the group as a con­sult­ant in the fall of last year to plot strategy and raise money from big na­tion­al donors; and, at first, he said, Blue Pel­ic­an eli­cited in­terest. As he saw it, and sold it to con­trib­ut­ors, there were few bet­ter ways to help the three-term in­cum­bent than con­trib­ut­ing to a su­per PAC ded­ic­ated sin­gu­larly to her.
But top Demo­crats dis­agreed. The Sen­ate Ma­jor­ity PAC, the biggest of Demo­crat­ic out­side groups fo­cused on the statewide races, was not eager to co­oper­ate with Blue Pel­ic­an, Chao said. And in the months there­after, big-dol­lar com­mit­ments nev­er ma­ter­i­al­ized in­to real dona­tions.
The mes­sage was clear. Party lead­ers saw Chao's ef­fort not as a boost for Landrieu but as a dan­ger­ous si­phon of re­sources that would oth­er­wise go to Sen­ate Ma­jor­ity PAC, a group with the im­pli­cit back­ing of Ma­jor­ity Lead­er Harry Re­id that em­ploys many of the party's most well-re­garded strategists.
"There is the tra­di­tion­al mode of thought that the com­mit­tees ought to be in con­trol," said Chao, who works for the Joe Trippi & As­so­ci­ates polit­ic­al con­sult­ing firm. "I think a lot of that pre-Cit­izens United thought has car­ried over in­to the cur­rent su­per PAC world."
The Demo­crat­ic Party's de­cision to mar­gin­al­ize groups like Blue Pel­ic­an marks one of its most im­port­ant ac­tions this midterm cycle, and one that is cent­ral to its plans to re­tain con­trol of the Sen­ate next year. In the ab­sence of the kind of bil­lion­aire back­ers Re­pub­lic­ans rely on — in­dus­tri­al­ists Charles and Dav­id Koch, for ex­ample — Demo­crats say they can't af­ford to al­low niche groups that won't spend the money wisely or, even worse, that rep­res­ent little more than glor­i­fied scams to sep­ar­ate donors from their money.
But it is a move that has left these in­de­pend­ent op­er­at­ors stunned, and con­cerned that Demo­crats are go­ing to lose out as the age of 501(c) groups and su­per PACs marches on. "The ap­proach that we don't share any­thing with any­body, I un­der­stand why they do it," said Chao. "It worked in the old world. I don't think it's go­ing to work in the new one."
Blue Pel­ic­an's ex­per­i­ence isn't unique. Two oth­ers PACs that Chao tried to help — Delta Dia­mond PAC in Arkan­sas (formed to sup­port Sen. Mark Pry­or) and Wolf­heel PAC in North Car­o­lina (for Sen. Kay Hagan) — raised even less than cash than Pel­ic­an's $20,000. A group Chao isn't as­so­ci­ated with, the Lex­ing­ton-based We Are Ken­tucky, has raised more money, over $300,000, but still hasn't been able to af­ford TV ads in the Sen­ate race between Demo­crat Al­is­on Lun­der­gan Grimes and Re­pub­lic­an Mitch Mc­Con­nell, a battle that's already fea­tured mil­lions of dol­lars' of paid me­dia from the cam­paigns and oth­er out­side groups.
Even os­tens­ibly in­de­pend­ent, state-spe­cif­ic ef­forts, like the Mark Be­gich-al­lied Put Alaska First, re­ceive the over­whelm­ing ma­jor­ity of their fund­ing dir­ectly from Sen­ate Ma­jor­ity PAC. There are ex­cep­tions, such as the bil­lion­aire en­vir­on­ment­al­ist Tom Stey­er's pro­posed $100 mil­lion-dol­lar midterm op­er­a­tion, but even Nex­t­Gen Cli­mate Ac­tion, while de­fy­ing the im­pli­cit guidelines of Demo­crat­ic third-party ac­tion, is play­ing nicely by avoid­ing red states were his anti-coal mes­sage would back­fire on Demo­crats.
The Demo­crat­ic ap­proach is strik­ingly dis­sim­il­ar from the su­per PAC strategy pro­moted by Re­pub­lic­ans. In­deed, if Demo­crats are fo­cused on grow­ing a few well-cared-for plants, and weed­ing everything else out, the GOP's ap­proach is akin to let­ting a thou­sand flowers bloom. Re­pub­lic­ans and their al­lies run mul­tiple out­side groups, each with its own agenda — mul­ti­mil­lion-dol­lar or­gan­iz­a­tions such as Amer­ic­an Cross­roads and Amer­ic­ans for Prosper­ity that are ming­ling with a var­ied col­lec­tion of tea-party or­gan­iz­a­tions and single-state su­per PACs.
The reas­ons are many. Demo­crats con­tend that Re­pub­lic­ans simply have more mil­lion­aires and bil­lion­aires will­ing to fund out­side-group ef­forts. Plus, the con­front­a­tion between es­tab­lish­ment Re­pub­lic­ans and their tea-party rivals has giv­en rise to a le­gion of groups with dif­fer­ent agen­das in the GOP, a pro­cess yet to be rep­lic­ated among the more ideo­lo­gic­ally in-sync Demo­crats.
But as the case with Blue Pel­ic­an PAC demon­strates, Demo­crats are also act­ively poli­cing their own ranks to pre­vent freel­ance groups from get­ting in­volved.
While Ren­ee Schaef­fer, who helped found Blue Pel­ic­an PAC, said donors told her that Harry Re­id had told them to route their money through Sen­ate Ma­jor­ity PAC, the truth is there's noth­ing dra­mat­ic about how this el­bow­ing-out is be­ing handled. Chao and oth­ers work­ing for Blue Pel­ic­an were not threatened, or told to stop, or even con­tac­ted dir­ectly by any­one. In­stead, donors simply de­cided to take their money else­where, some­times after an un­subtle nudge from Demo­crat­ic op­er­at­ives con­nec­ted to Sen­ate Ma­jor­ity PAC and Harry Re­id.
"There's no ef­fort to shut them down," said one Demo­crat­ic op­er­at­ive fa­mil­i­ar with how out­side groups raise their money. "We don't de­ter them. We just try to edu­cate donors on what works and doesn't work for the can­did­ate."
As an­oth­er strategist fa­mil­i­ar with the in­ner work­ings of the party's out­side groups put it: "It's very easy this year to say, 'If we're not dis­cip­lined, we're go­ing to lose. And if you have more people in there freel­an­cing and cre­at­ing chaos, it in­creases the chances of los­ing.' "
What We're Following See More »
HEADED TO PRESIDENT'S DESK
Trade Bill Would Ban Imports Made with Slave Labor
28 minutes ago
THE DETAILS
"A bill headed for President Barack Obama this week includes a provision that would ban U.S. imports of fish caught by slaves in Southeast Asia, gold mined by children in Africa and garments sewn by abused women in Bangladesh, closing a loophole in an 85-year-old tariff law." The Senate approved the bill, which would also ban Internet taxes and overhaul trade laws, by a vote of 75-20. It now goes to President Obama.
TRUMP UP TO 44%
Sanders Closes to Within Seven Nationally in New Poll
41 minutes ago
THE LATEST
Bernie Sanders has closed to within seven points of Hillary Clinton in a new Morning Consult survey. Clinton leads 46%-39%. Consistent with the New Hampshire voting results, Clinton does best with retirees, while Sanders leads by 20 percentage points among those under 30. On the Republican side, Donald Trump is far ahead with 44% support. Trailing by a huge margin are Ted Cruz (17%), Ben Carson (10%) and Marco Rubio (10%).
LEGACY PLAY
Sanders and Clinton Spar Over … President Obama
12 hours ago
WHY WE CARE
President Obama became a surprise topic of contention toward the end of the Democratic debate, as Hillary Clinton reminded viewers that Sanders had challenged the progressive bona fides of President Obama in 2011 and suggested that someone might challenge him from the left. "The kind of criticism that we've heard from Senator Sanders about our president I expect from Republicans, I do not expect from someone running for the Democratic nomination to succeed President Obama," she said. "Madame Secretary, that is a low blow," replied Sanders, before getting in another dig during his closing statement: "One of us ran against Barack Obama. I was not that candidate."
THE 1%
Sanders's Appeals to Minorities Still Filtered Through Wall Street Talk
13 hours ago
WHY WE CARE
It's all about the 1% and Wall Street versus everyone else for Bernie Sanders—even when he's talking about race relations. Like Hillary Clinton, he needs to appeal to African-American and Hispanic voters in coming states, but he insists on doing so through his lens of class warfare. When he got a question from the moderators about the plight of black America, he noted that during the great recession, African Americans "lost half their wealth," and "instead of tax breaks for billionaires," a Sanders presidency would deliver jobs for kids. On the very next question, he downplayed the role of race in inequality, saying, "It's a racial issue, but it's also a general economic issue."
DIRECT APPEAL TO MINORITIES, WOMEN
Clinton Already Pivoting Her Messaging
14 hours ago
WHY WE CARE
It's been said in just about every news story since New Hampshire: the primaries are headed to states where Hillary Clinton will do well among minority voters. Leaving nothing to chance, she underscored that point in her opening statement in the Milwaukee debate tonight, saying more needs to be done to help "African Americans who face discrimination in the job market" and immigrant families. She also made an explicit reference to "equal pay for women's work." Those boxes she's checking are no coincidence: if she wins women, blacks and Hispanics, she wins the nomination.