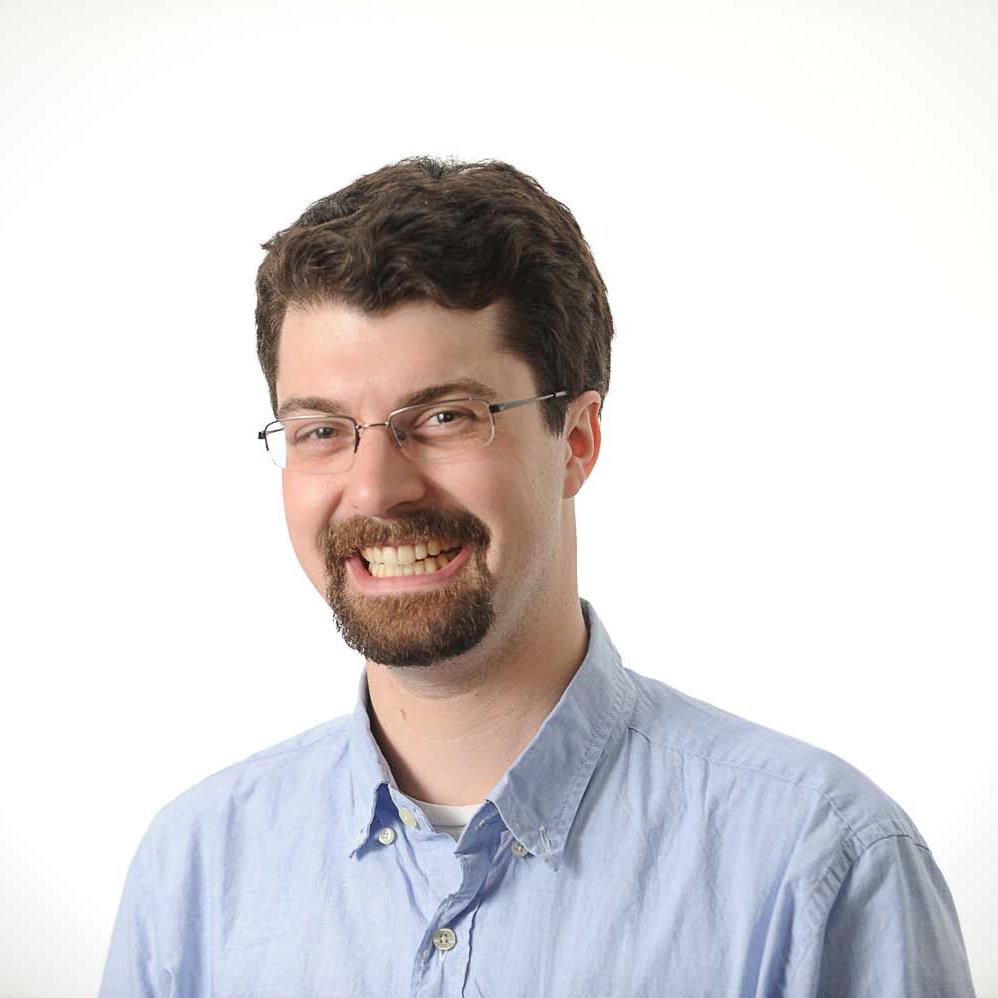 Ari­zona state Treas­urer Doug Ducey is run­ning for gov­ernor, and he's prom­ising to fix the im­mig­ra­tion crisis by put­ting more "fen­cing, satel­lite, guards­men, more po­lice and pro­sec­utors" on the bor­der. GOP rival Christine Jones vows to do him one bet­ter: She says she'll send "1,200 troops to the bor­der, use tech­no­logy to mon­it­or who's com­ing and go­ing, fin­ish the fence, and send Obama the bill."
It all makes per­fectly good sense: Im­mig­ra­tion is a hot-but­ton is­sue, so can­did­ates — es­pe­cially in bor­der states — are go­ing to want to talk about it.
The catch: There's just not much they can ac­tu­ally do about it.
Im­mig­ra­tion is the province of the fed­er­al gov­ern­ment, not the states. That's de­term­ined by the Con­sti­tu­tion and con­firmed by re­cent Su­preme Court rul­ings, in­clud­ing one that struck down sig­ni­fic­ant parts of Ari­zona's con­tro­ver­sial 2010 im­mig­ra­tion law.
Gov­ernors can sign le­gis­la­tion that al­lows or denies un­doc­u­mented im­mig­rants ac­cess to in-state tu­ition to pub­lic uni­versit­ies or driver's and busi­ness li­censes, pop­u­lar op­tions for in­cum­bents. They can try to sue the fed­er­al gov­ern­ment to re­coup im­mig­ra­tion-re­lated costs, but the courts re­jec­ted a 1994 at­tempt by Texas, Cali­for­nia, Ari­zona, and Flor­ida to do that.
And gov­ernors have some con­trol over the loc­al Na­tion­al Guard, but fed­er­al law — in­clud­ing laws that for­bid mil­it­ary per­son­nel from per­form­ing civil law en­force­ment — pre­vent the Guard from do­ing more than sup­port­ing fed­er­al bor­der-con­trol ef­forts, ac­cord­ing to im­mig­ra­tion-law ex­perts.
So for all the bold talk, all gov­ernors can really do is beg, plead, and work with Wash­ing­ton in the hopes of get­ting the kinds of re­sponses they want.
"That's pretty fun­da­ment­al," said former Ari­zona At­tor­ney Gen­er­al Terry God­dard, a Demo­crat who ran for gov­ernor in 2010. "That's Found­ing Fath­ers work."
At least some Re­pub­lic­ans agree. The leg­al frame­work lim­its gov­ernors — and those who want to be gov­ernor — to "cri­ti­ciz­ing the fed­er­al gov­ern­ment," said Re­pub­lic­an strategist Matt Mack­owiak, who used to be press sec­ret­ary for former Sen. Kay Bailey Hutchis­on of Texas.
That's worked polit­ic­ally for many gov­ernors and can­did­ates. Govs. Jan Brew­er of Ari­zona and Rick Perry of Texas have raised their na­tion­al pro­files dur­ing im­mig­ra­tion crises. New Mex­ico Gov. Susana Mar­tinez, as she runs for reelec­tion, has called Wash­ing­ton's im­mig­ra­tion policy "a fail­ure of lead­er­ship."
Texas Demo­crat­ic gubernat­ori­al nom­in­ee Wendy Dav­is and her pre­sumptive coun­ter­part in Ari­zona, Fred DuVal, use the im­mig­ra­tion is­sue to sep­ar­ate them­selves from the na­tion­al party. Dav­is cri­ti­cized Obama for not vis­it­ing the bor­der per­son­ally and has called for the fed­er­al gov­ern­ment to cov­er bor­der-re­lated ex­penses Texas is in­cur­ring right now. DuVal blamed both the White House and Con­gress for "the lack of fed­er­al solu­tions" in an in­ter­view.
But on the cur­rent crisis, gov­ernors and can­did­ates can't really do much more than call for fed­er­al ac­tion. Smith, Dav­is, and Cali­for­nia Re­pub­lic­an Neel Kashkari are all ask­ing the fed­er­al gov­ern­ment to in­crease the rate of de­port­a­tion.
"What is a state go­ing to do?" said Bill Mc­Cam­ley, a Demo­crat­ic state le­gis­lat­or rep­res­ent­ing a stretch of New Mex­ico's south­ern bor­der. "We can talk about im­port­ant but re­l­at­ively minor things like driver's li­censes. But in gen­er­al, it's go­ing to be up to the fed­er­al gov­ern­ment."
Mesa May­or Scott Smith, an­oth­er Re­pub­lic­an run­ning for gov­ernor in Ari­zona, said that the can­did­ates mak­ing big prom­ises about im­mig­ra­tion are guilty of "empty rhet­or­ic." In one Web video, Smith's cam­paign plays back Ducey's prom­ises and then asks, "And the gov­ernor con­trols how many satel­lites?"
Smith says there's an ab­surdity to cam­paign­ing, and that it "has not played out any great­er than in im­mig­ra­tion. Can­did­ates pan­der­ing to the crowd, throw­ing red meat, and not of­fer­ing a real solu­tion. The un­for­tu­nate thing is that some­times that works."
Asked if Ducey's plan for im­mig­ra­tion is ac­tu­ally leg­al, a spokes­man for his cam­paign said via Twit­ter that Ari­zon­ans are "tired of be­ing Obama's doormat" and that, if elec­ted, Ducey would "use every tool that is leg­ally avail­able to him."
Like­wise, Jones said that Ari­zon­ans want as­sur­ance that something — any­thing — will be done about im­mig­ra­tion.
"People want to shoot holes in this thing," Jones said. "They want to talk about wheth­er we can use the Na­tion­al Guard, they want to talk about wheth­er the fed­er­al gov­ern­ment's go­ing to re­im­burse us."¦ We just need to get something done."
What We're Following See More »
WILL APPEAR TOGETHER TOMORROW
As Expected, Clinton Goes with Kaine
14 hours ago
SO MUCH FOR THE RATINGS BUMP
Convention Ratings Same as 2012
21 hours ago
8,000 DOCUMENTS
Wikileaks Releases Trove of DNC Docs
22 hours ago
THE DETAILS
"Wikileaks published more than 8,000 documents purportedly taken from the Democratic National Committee Friday, just days before the start of the party's convention in Philadelphia. The documents included briefings on off-the-record fundraisers and candid photographs."
YES, WE KAINE?
Clinton Announcing VP Pick Today
1 days ago
THE LATEST
Hillary Clinton "is widely expected to announce her choice" of vice president "in an email to supporters while on a campaign swing in Florida on Friday afternoon." The consensus: it'll be Sen. Tim Kaine of Virginia, although Sen. Cory Booker of New Jersey and Agriculture Secretary Tom Vilsack are also said to be in the running.
EARLY BUMP FOR TRUMP?
New Round of Polls Show a Tight Race
1 days ago
THE LATEST
A Rasmussen Reports poll shows Donald Trump ahead of Hillary Clinton, 43%-42%, the fourth week in a row he's led the poll (one of the few poll in which he's led consistently of late).
A Reuters/Ipsos survey shows Clinton leading 40%-36%. In a four-way race, she maintains her four-point lead, 39%-35%, with Gary Johnson and Jill Stein pulling 7% and 3%, respectively.
And the LA Times/USC daily tracking poll shows a dead heat, with Trump ahead by about half a percentage point.