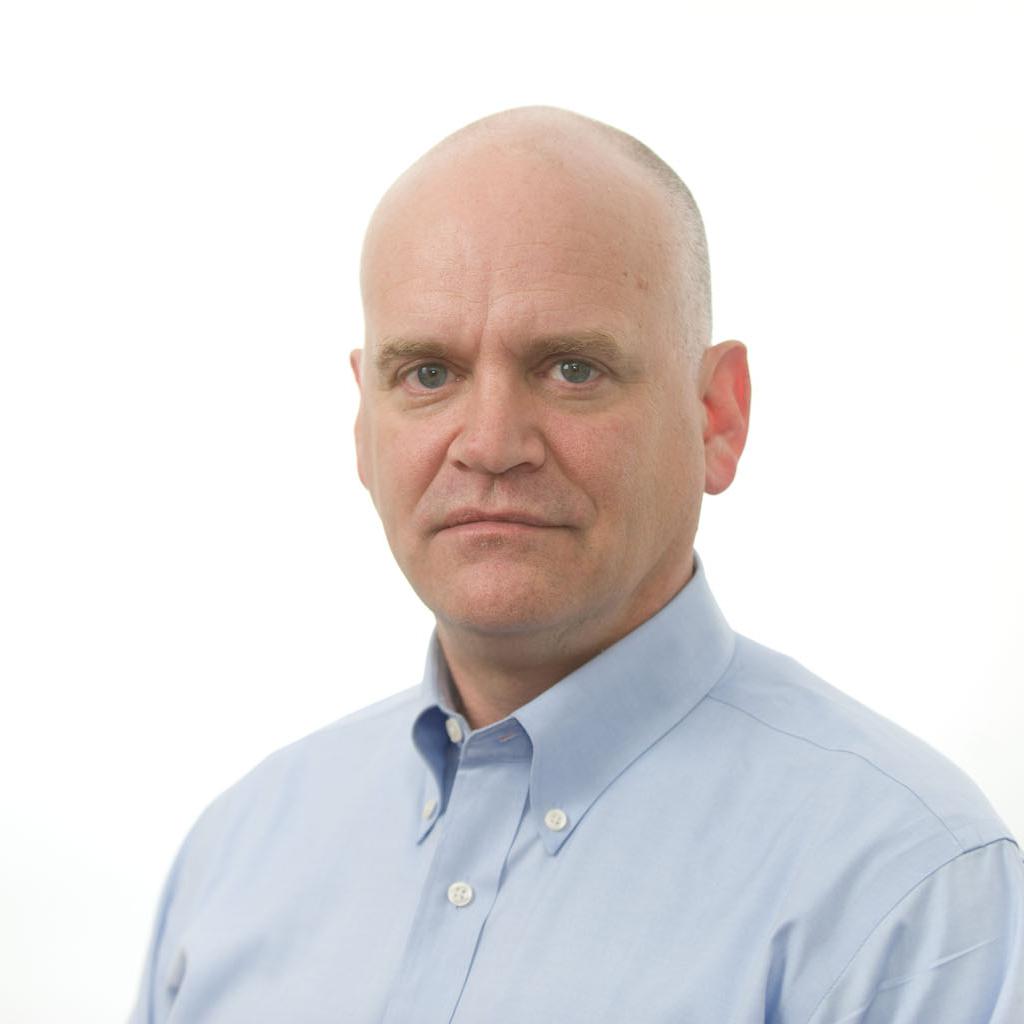 This story is about a gil­ded class of people and cor­por­a­tions en­riched by the new Amer­ic­an eco­nomy while the rest of its cit­izens pay the tab. The prot­ag­on­ists could be any num­ber of in­sti­tu­tion­al elites, but this column hap­pens to be about a Demo­crat­ic sen­at­or from West Vir­gin­ia, Joe Manchin, and his daugh­ter, Heath­er Bresch, the chief ex­ec­ut­ive of Mylan, a gi­ant maker of gen­er­ic drugs based out­side Pitt­s­burgh.
Her com­pany's profits come largely from Medi­caid and Medi­care, which means her nest is feathered by U.S. tax­pay­ers. On Monday, Bresch an­nounced that Mylan will re­nounce its United States cit­izen­ship and in­stead be­come in­cor­por­ated in the Neth­er­lands "" leav­ing this coun­try, in part, to pay less in taxes.
This is the sort of story that makes blood boil in pop­u­lists "" voters from the Eliza­beth War­ren wing of the Demo­crat­ic Party to liber­tari­ans who fol­low Rand Paul and in­clud­ing tea party con­ser­vat­ives. These dis­il­lu­sioned souls, grow­ing in num­bers, hate hy­po­crites who con­demn the U.S. polit­ic­al sys­tem while gam­ing it.
Pop­u­lists can't be happy with how this story was told by An­drew Ross Sor­kin of the New York Times. Un­der the head­line "Re­luct­antly, Pat­ri­ot Flees Home­land for Green­er Tax Pas­tures," Sor­kin cast Bresch as a help­less vic­tim of a sys­tem that has made her wealthy and her fath­er power­ful.
Heath­er Bresch grew up around polit­ics. Her fath­er is Joe Manchin, the Demo­crat­ic sen­at­or from West Vir­gin­ia and a former gov­ernor. She has heard him say re­peatedly, "We live in the greatest coun­try on Earth," as he did in count­less polit­ic­al ad­vert­ise­ments. And it ap­peared to rub off on her: Ms. Bresch was named a "Pat­ri­ot of the Year" in 2011 by Es­quire magazine for help­ing to push through the F.D.A. Safety In­nov­a­tion Act.
Ah, so she's a pat­ri­ot. Bresch told Sor­kin that she en­gin­eered the com­pany's di­vorce from the United States "re­luct­antly," and, the re­port­er ad­ded, "she genu­inely seems to mean it." That cred­u­lous line was fol­lowed by two para­graphs about cor­por­ate tax rates, an im­port­ant re­mind­er of how slowly polit­ic­al and busi­ness lead­ers are ad­apt­ing to the glob­al, tech-in­fused eco­nomy.
If Ms. Bresch's deal is not a call to Wash­ing­ton to ad­dress what is clearly a grow­ing trend that it has re­mained nearly si­lent on, the na­tion will most likely con­tin­ue to lose large em­ploy­ers and tax­pay­ers in droves to coun­tries with lower tax rates. Al­most 20 large United States com­pan­ies have an­nounced plans to give up their United States cit­izen­ship over the last two years. Just on Monday, the Ir­ish drug maker Shire cleared the way for a mer­ger with Ab­bVie, the drug maker based in Chica­go, and Wal­green is con­sid­er­ing an in­ver­sion through a deal with Al­li­ance Boots, a European drug­store chain.

"It's not like I've not been vo­cal and up there talk­ing to any­body who'd listen to me," Ms. Bresch told me in an in­ter­view about the cru­sade she had been on in Wash­ing­ton for years, talk­ing to law­makers about over­haul­ing the cor­por­ate tax code to make United States com­pan­ies more com­pet­it­ive. "But you know what they all say? 'Yeah, uh huh, O.K. Uh huh.' "
That's ripe. The daugh­ter of a U.S. sen­at­or and former gov­ernor "" a Pat­ri­ot of the Year, no less "" says she got lip-ser­vice from Con­gress. Just like you and me.
To his cred­it, Sor­kin says there is something "mor­ally dis­con­cert­ing" about a com­pany bolt­ing a coun­try that is among its biggest cus­tom­ers. Still, he writes, Bresch "in­sists that the mer­ger is be­ing driv­en mostly by its stra­tegic mer­its, and that the lower tax rate is just an ad­ded be­ne­fit." OK, now. That's hard to swal­low. How much in taxes will she save by jilt­ing the United States?
Ms. Bresch, who said the com­pany's cur­rent ef­fect­ive tax rate is about 25 per­cent, said the rate would come down to 21 per­cent in the first year of the deal and then move in­to the high teens after three to five years. Mylan will con­tin­ue to pay taxes in the United States on its do­mest­ic profits, but not on its busi­ness op­er­a­tions abroad.

All of which raises an im­port­ant ques­tion: Even if the United States were to re­vamp its cor­por­ate tax code, how low would the rate have to drop to be com­pet­it­ive and still raise enough rev­en­ue to pay for the ser­vices that cit­izens ex­pect?
Cor­por­ate taxes will go as low as or­din­ary voters can stand it, no doubt, be­cause their rates are de­term­ined by power­ful spe­cial in­terests and elites like Bresch and her fath­er. Manchin wouldn't speak to me, but he did is­sue a nugat­ory state­ment to Sor­kin "" something about be­ing "dis­ap­poin­ted" when U.S. com­pan­ies "feel the need to move over­seas be­cause of the U.S. tax code."
Too bad Manchin isn't in a pos­tion to feel the need and find a way to keep Mylan pay­ing taxes to the United States, the coun­try that pre­sum­ably will con­tin­ue to en­rich her firm via Medi­care and Medi­caid. Would he try to cut fed­er­al drug pay­ments to Mylan by roughly the amount of taxes his daugh­ter is tak­ing to the Neth­er­lands? I don't know, be­cause my call to the sen­at­or's of­fice was not re­turned.
As for Amer­ic­ans less priv­ileged and power­ful than these two char­ac­ters, your role is clear: Just cast your votes and pay the bills.
What We're Following See More »
BACKING OUT ON BERNIE
Trump Won't Debate Sanders After All
17 hours ago
THE LATEST
Trump, in a statement: "Based on the fact that the Democratic nominating process is totally rigged and Crooked Hillary Clinton and Deborah Wasserman Schultz will not allow Bernie Sanders to win, and now that I am the presumptive Republican nominee, it seems inappropriate that I would debate the second place finisher. ... I will wait to debate the first place finisher in the Democratic Party, probably Crooked Hillary Clinton, or whoever it may be."
AKNOWLEDGING THE INEVITABLE
UAW: Time to Unite Behind Hillary
1 days ago
THE DETAILS
"It's about time for unity," said UAW President Dennis Williams. "We're endorsing Hillary Clinton. She's gotten 3 million more votes than Bernie, a million more votes than Donald Trump. She's our nominee." He called Sanders "a great friend of the UAW" while saying Trump "does not support the economic security of UAW families." Some 28 percent of UAW members indicated their support for Trump in an internal survey.
AP KEEPING COUNT
Trump Clinches Enough Delegates for the Nomination
1 days ago
THE LATEST
"Donald Trump on Thursday reached the number of delegates needed to clinch the Republican nomination for president, completing an unlikely rise that has upended the political landscape and sets the stage for a bitter fall campaign. Trump was put over the top in the Associated Press delegate count by a small number of the party's unbound delegates who told the AP they would support him at the convention."
TRUMP FLOATED IDEA ON JIMMY KIMMEL'S SHOW
Trump/Sanders Debate Before California Primary?
2 days ago
CAMPAIGNS INJECTED NEW AD MONEY
California: It's Not Over Yet
2 days ago
THE LATEST
"Clinton and Bernie Sanders "are now devoting additional money to television advertising. A day after Sanders announced a new ad buy of less than $2 million in the state, Clinton announced her own television campaign. Ads featuring actor Morgan Freeman as well as labor leader and civil rights activist Dolores Huerta will air beginning on Fridayin Fresno, Sacramento, and Los Angeles media markets. Some ads will also target Latino voters and Asian American voters. The total value of the buy is about six figures according to the Clinton campaign." Meanwhile, a new poll shows Sanders within the margin of error, trailing Clinton 44%-46%.