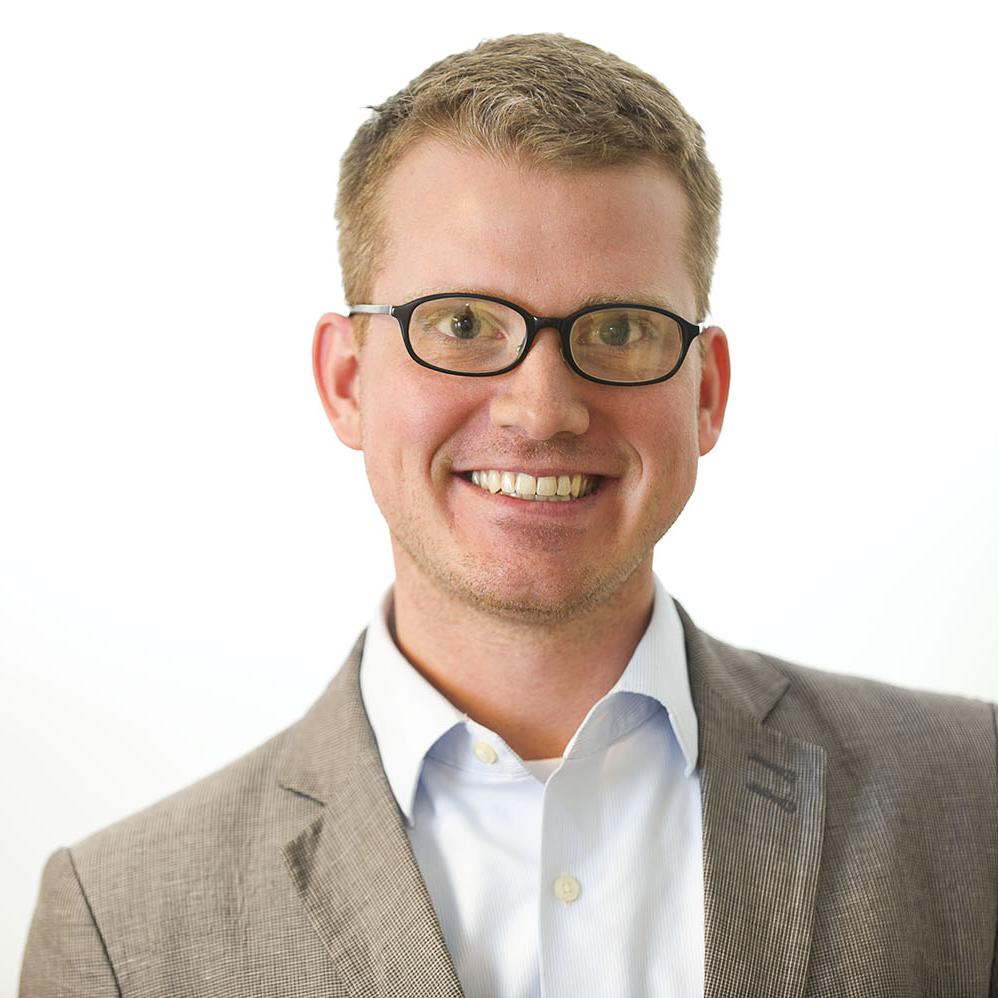 Obama­care's sup­port­ers fear the Su­preme Court's ac­tions since the Hobby Lobby de­cision sug­gest the Court will fur­ther crumble the law's cracked con­tra­cep­tion man­date.
Be­fore leav­ing for the sum­mer, the justices dealt with a hand­ful of pro­ced­ur­al ques­tions in oth­er, non-Hobby Lobby law­suits re­gard­ing the man­date that have been filed by re­li­gious non­profits. Those ac­tions in­clude grant­ing a tem­por­ary in­junc­tion that al­lows Wheaton Col­lege to — at least tem­por­ar­ily — sidestep a ver­sion of the man­date aimed at quasi-re­li­gious em­ploy­ers.
That move has friends of the Af­ford­able Care Act nervous. Post-Hobby Lobby, the next chal­lenge to man­dat­ory birth-con­trol cov­er­age will al­most cer­tainly come from re­li­gious non­profits like Wheaton. And if the justices are will­ing to grant the col­lege an in­junc­tion, the man­date's sup­port­ers fear that, when the cases come be­fore them in the fu­ture, they'll grant ex­emp­tions even bey­ond the scope of Hobby Lobby.
That's no small mat­ter: More than 50 law­suits seek­ing fur­ther ex­emp­tions to the man­date are already work­ing their way through the leg­al sys­tem, and some are near cer­tain to end up be­fore the Su­preme Court.
Here's a guide to un­der­stand­ing what the Su­preme Court has done since the Hobby Lobby de­cision, and what it means for the on­go­ing battle over the law's con­tra­cep­tion man­date.
What has the Court done since Hobby Lobby?
Last week, the Su­preme Court gran­ted a tem­por­ary in­junc­tion to Wheaton Col­lege, say­ing it doesn't have to fill out a form that would qual­i­fy it for an "ac­com­mod­a­tion" to the con­tra­cep­tion man­date. The ac­com­mod­a­tion was de­signed to give quasi-re­li­gious em­ploy­ers like Wheaton a way to avoid provid­ing or pay­ing for birth con­trol dir­ectly, while still en­sur­ing that their em­ploy­ees get ac­cess to the be­ne­fits the Af­ford­able Care Act in­ten­ded.
Earli­er — the day after the Hobby Lobby rul­ing, in fact — the Su­preme Court ordered lower courts to hold new hear­ings in three cases brought by re­li­gious non­profits. The high court said those cases should be re­heard in light of the Hobby Lobby rul­ing.
But those aren't fi­nal rul­ings, right? Why are people so worked up over these or­ders?
Hobby Lobby was about the con­tra­cep­tion man­date and closely held for-profit com­pan­ies. It didn't dir­ectly speak to re­li­gious non­profits, which are eli­gible for an ac­com­mod­a­tion from the man­date. But the Court ref­er­enced that ac­com­mod­a­tion a lot in its Hobby Lobby rul­ing, say­ing the ac­com­mod­a­tion met the same goals as the con­tra­cep­tion man­date but with few­er im­plic­a­tions for em­ploy­ers' re­li­gious free­dom.
Many lib­er­als took that as a sign that the ac­com­mod­a­tion would sur­vive its leg­al chal­lenges. After all, why would the Court make such a big deal about a per­fectly work­able al­tern­at­ive, only to turn around a year or two later and say that al­tern­at­ive is also il­leg­al? But in light of the Wheaton Col­lege or­der, they're not so sure.
"I think it's a pretty big sign that they're go­ing to find that it's not an ac­cept­able al­tern­at­ive," said Timothy Jost, a law pro­fess­or at Wash­ing­ton and Lee Uni­versity.
Wheaton, a Chris­ti­an school, ob­jects to much more than Hobby Lobby did. It's eli­gible for the ac­com­mod­a­tion that Hobby Lobby wasn't, which al­lows em­ploy­ers to claim a re­li­gious ob­jec­tion and then turn all of their con­tra­cept­ive cov­er­age over to their in­sur­ance com­pany. Wheaton says even that middle ground is a vi­ol­a­tion of its re­li­gious liberty. Sign­ing the form to claim a re­li­gious ex­emp­tion means that the col­lege is com­pli­cit in mak­ing con­tra­cep­tion avail­able, al­beit from someone else, and so it ob­jects to filling out the form.
By say­ing that the col­lege doesn't have to fill out the form, the Su­preme Court cast doubts on the very ac­com­mod­a­tion it was high­light­ing just a few days earli­er — at least ac­cord­ing to some leg­al ex­perts, in­clud­ing Justice So­nia So­to­may­or, who dis­sen­ted from the Wheaton rul­ing.
"After ex­pressly re­ly­ing on the re­li­gious-non­profit ac­com­mod­a­tion "¦ the court now, as the dis­sent in Hobby Lobby feared it might, re­treats from that po­s­i­tion," So­to­may­or wrote.
So is this a done deal? The ac­com­mod­a­tion is go­ing to get the ax for sure?
Not at all. An in­junc­tion isn't a rul­ing on the mer­its, and the Court ex­pli­citly said in its or­der that it wasn't mak­ing a fi­nal de­cision on the ac­com­mod­a­tion's leg­al­ity.
Not every­one sees a con­flict between the Wheaton or­der and the Hobby Lobby de­cision, in part be­cause in its case Hobby Lobby didn't ac­tu­ally take a po­s­i­tion on the ac­com­mod­a­tion — and made a point not to. It said the ac­com­mod­a­tion was less of a bur­den on re­li­gious free­dom than the man­date, but not ne­ces­sar­ily that it was a small enough bur­den.
And some leg­al ex­perts, even on the left, aren't wor­ried about the in­junc­tion or­der.
"It is reas­on­able for the Su­preme Court to give them a chance to fully lit­ig­ate their law­suit be­fore they are re­quired to take the ac­tion that they ob­ject to. That does not mean that they should ul­ti­mately win their case — or that they are likely to win their case when the time comes," wrote Ian Mill­hiser, a leg­al ana­lyst at the Cen­ter for Amer­ic­an Pro­gress.
There's also some spec­u­la­tion that Justice Steph­en Brey­er, one of the Court's tra­di­tion­ally lib­er­al mem­bers, joined with the ma­jor­ity on the Wheaton Col­lege in­junc­tion as a polit­ic­al man­euver to keep the gov­ern­ment's op­tions open, lim­it­ing the con­tro­versy to a spe­cif­ic form rather than widen­ing it to the over­all re­quire­ment to provide some no­ti­fic­a­tion of a re­li­gious ob­jec­tion.
So, the ac­com­mod­a­tion for non­profits may well sur­vive in the end. The Court's post-Hobby Lobby or­ders are sig­nals, not fi­nal de­cisions. The cause for con­cern on the left is that, however safe the ac­com­mod­a­tion seemed from read­ing the Hobby Lobby rul­ing, its safety is less as­sured now.
"Those who are bound by our de­cisions usu­ally be­lieve they can take us at our word," So­to­may­or wrote in a dis­sent from the Wheaton or­der. "Not today."
What We're Following See More »
HEADED TO PRESIDENT'S DESK
Trade Bill Would Ban Imports Made with Slave Labor
23 minutes ago
THE DETAILS
"A bill headed for President Barack Obama this week includes a provision that would ban U.S. imports of fish caught by slaves in Southeast Asia, gold mined by children in Africa and garments sewn by abused women in Bangladesh, closing a loophole in an 85-year-old tariff law." The Senate approved the bill, which would also ban Internet taxes and overhaul trade laws, by a vote of 75-20. It now goes to President Obama.
TRUMP UP TO 44%
Sanders Closes to Within Seven Nationally in New Poll
36 minutes ago
THE LATEST
Bernie Sanders has closed to within seven points of Hillary Clinton in a new Morning Consult survey. Clinton leads 46%-39%. Consistent with the New Hampshire voting results, Clinton does best with retirees, while Sanders leads by 20 percentage points among those under 30. On the Republican side, Donald Trump is far ahead with 44% support. Trailing by a huge margin are Ted Cruz (17%), Ben Carson (10%) and Marco Rubio (10%).
LEGACY PLAY
Sanders and Clinton Spar Over … President Obama
12 hours ago
WHY WE CARE
President Obama became a surprise topic of contention toward the end of the Democratic debate, as Hillary Clinton reminded viewers that Sanders had challenged the progressive bona fides of President Obama in 2011 and suggested that someone might challenge him from the left. "The kind of criticism that we've heard from Senator Sanders about our president I expect from Republicans, I do not expect from someone running for the Democratic nomination to succeed President Obama," she said. "Madame Secretary, that is a low blow," replied Sanders, before getting in another dig during his closing statement: "One of us ran against Barack Obama. I was not that candidate."
THE 1%
Sanders's Appeals to Minorities Still Filtered Through Wall Street Talk
13 hours ago
WHY WE CARE
It's all about the 1% and Wall Street versus everyone else for Bernie Sanders—even when he's talking about race relations. Like Hillary Clinton, he needs to appeal to African-American and Hispanic voters in coming states, but he insists on doing so through his lens of class warfare. When he got a question from the moderators about the plight of black America, he noted that during the great recession, African Americans "lost half their wealth," and "instead of tax breaks for billionaires," a Sanders presidency would deliver jobs for kids. On the very next question, he downplayed the role of race in inequality, saying, "It's a racial issue, but it's also a general economic issue."
DIRECT APPEAL TO MINORITIES, WOMEN
Clinton Already Pivoting Her Messaging
13 hours ago
WHY WE CARE
It's been said in just about every news story since New Hampshire: the primaries are headed to states where Hillary Clinton will do well among minority voters. Leaving nothing to chance, she underscored that point in her opening statement in the Milwaukee debate tonight, saying more needs to be done to help "African Americans who face discrimination in the job market" and immigrant families. She also made an explicit reference to "equal pay for women's work." Those boxes she's checking are no coincidence: if she wins women, blacks and Hispanics, she wins the nomination.