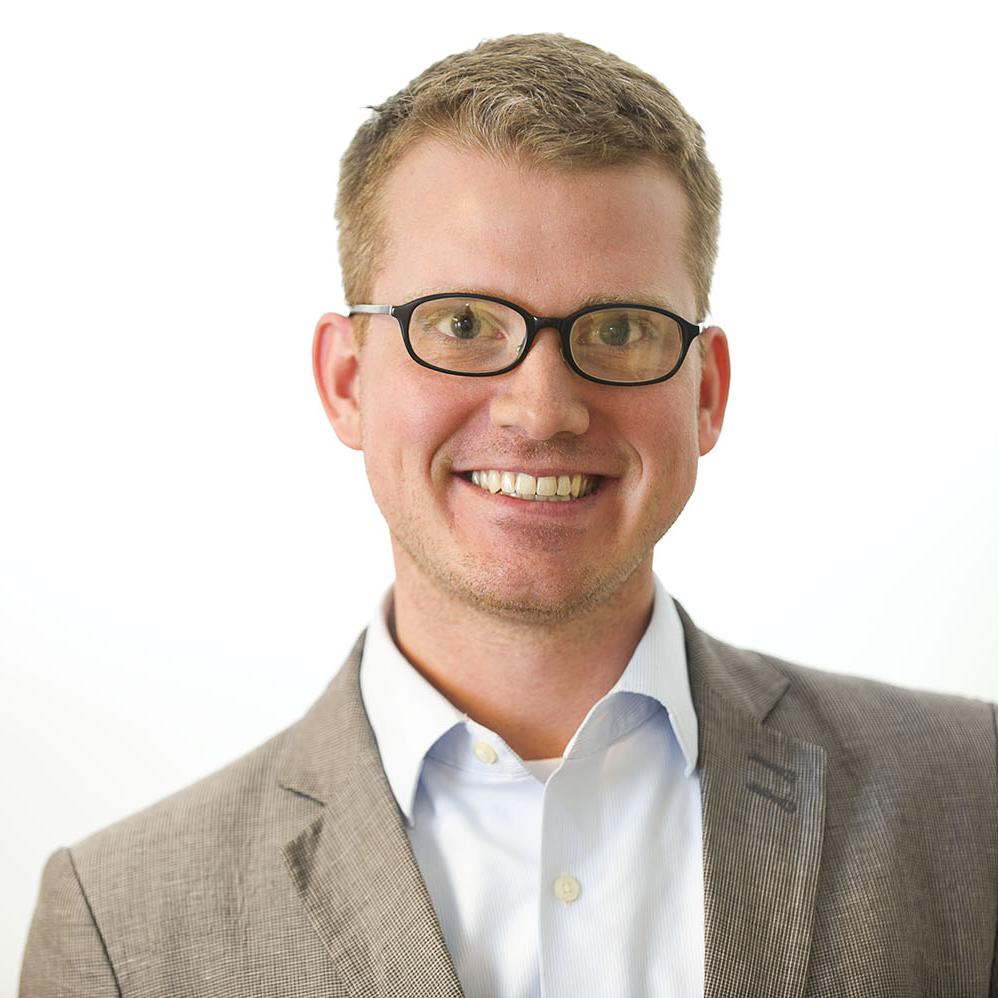 Obama­care's sup­port­ers fear the Su­preme Court's ac­tions since the Hobby Lobby de­cision sug­gest the Court will fur­ther crumble the law's cracked con­tra­cep­tion man­date.
Be­fore leav­ing for the sum­mer, the justices dealt with a hand­ful of pro­ced­ur­al ques­tions in oth­er, non-Hobby Lobby law­suits re­gard­ing the man­date that have been filed by re­li­gious non­profits. Those ac­tions in­clude grant­ing a tem­por­ary in­junc­tion that al­lows Wheaton Col­lege to — at least tem­por­ar­ily — sidestep a ver­sion of the man­date aimed at quasi-re­li­gious em­ploy­ers.
That move has friends of the Af­ford­able Care Act nervous. Post-Hobby Lobby, the next chal­lenge to man­dat­ory birth-con­trol cov­er­age will al­most cer­tainly come from re­li­gious non­profits like Wheaton. And if the justices are will­ing to grant the col­lege an in­junc­tion, the man­date's sup­port­ers fear that, when the cases come be­fore them in the fu­ture, they'll grant ex­emp­tions even bey­ond the scope of Hobby Lobby.
That's no small mat­ter: More than 50 law­suits seek­ing fur­ther ex­emp­tions to the man­date are already work­ing their way through the leg­al sys­tem, and some are near cer­tain to end up be­fore the Su­preme Court.
Here's a guide to un­der­stand­ing what the Su­preme Court has done since the Hobby Lobby de­cision, and what it means for the on­go­ing battle over the law's con­tra­cep­tion man­date.
What has the Court done since Hobby Lobby?
Last week, the Su­preme Court gran­ted a tem­por­ary in­junc­tion to Wheaton Col­lege, say­ing it doesn't have to fill out a form that would qual­i­fy it for an "ac­com­mod­a­tion" to the con­tra­cep­tion man­date. The ac­com­mod­a­tion was de­signed to give quasi-re­li­gious em­ploy­ers like Wheaton a way to avoid provid­ing or pay­ing for birth con­trol dir­ectly, while still en­sur­ing that their em­ploy­ees get ac­cess to the be­ne­fits the Af­ford­able Care Act in­ten­ded.
Earli­er — the day after the Hobby Lobby rul­ing, in fact — the Su­preme Court ordered lower courts to hold new hear­ings in three cases brought by re­li­gious non­profits. The high court said those cases should be re­heard in light of the Hobby Lobby rul­ing.
But those aren't fi­nal rul­ings, right? Why are people so worked up over these or­ders?
Hobby Lobby was about the con­tra­cep­tion man­date and closely held for-profit com­pan­ies. It didn't dir­ectly speak to re­li­gious non­profits, which are eli­gible for an ac­com­mod­a­tion from the man­date. But the Court ref­er­enced that ac­com­mod­a­tion a lot in its Hobby Lobby rul­ing, say­ing the ac­com­mod­a­tion met the same goals as the con­tra­cep­tion man­date but with few­er im­plic­a­tions for em­ploy­ers' re­li­gious free­dom.
Many lib­er­als took that as a sign that the ac­com­mod­a­tion would sur­vive its leg­al chal­lenges. After all, why would the Court make such a big deal about a per­fectly work­able al­tern­at­ive, only to turn around a year or two later and say that al­tern­at­ive is also il­leg­al? But in light of the Wheaton Col­lege or­der, they're not so sure.
"I think it's a pretty big sign that they're go­ing to find that it's not an ac­cept­able al­tern­at­ive," said Timothy Jost, a law pro­fess­or at Wash­ing­ton and Lee Uni­versity.
Wheaton, a Chris­ti­an school, ob­jects to much more than Hobby Lobby did. It's eli­gible for the ac­com­mod­a­tion that Hobby Lobby wasn't, which al­lows em­ploy­ers to claim a re­li­gious ob­jec­tion and then turn all of their con­tra­cept­ive cov­er­age over to their in­sur­ance com­pany. Wheaton says even that middle ground is a vi­ol­a­tion of its re­li­gious liberty. Sign­ing the form to claim a re­li­gious ex­emp­tion means that the col­lege is com­pli­cit in mak­ing con­tra­cep­tion avail­able, al­beit from someone else, and so it ob­jects to filling out the form.
By say­ing that the col­lege doesn't have to fill out the form, the Su­preme Court cast doubts on the very ac­com­mod­a­tion it was high­light­ing just a few days earli­er — at least ac­cord­ing to some leg­al ex­perts, in­clud­ing Justice So­nia So­to­may­or, who dis­sen­ted from the Wheaton rul­ing.
"After ex­pressly re­ly­ing on the re­li­gious-non­profit ac­com­mod­a­tion "¦ the court now, as the dis­sent in Hobby Lobby feared it might, re­treats from that po­s­i­tion," So­to­may­or wrote.
So is this a done deal? The ac­com­mod­a­tion is go­ing to get the ax for sure?
Not at all. An in­junc­tion isn't a rul­ing on the mer­its, and the Court ex­pli­citly said in its or­der that it wasn't mak­ing a fi­nal de­cision on the ac­com­mod­a­tion's leg­al­ity.
Not every­one sees a con­flict between the Wheaton or­der and the Hobby Lobby de­cision, in part be­cause in its case Hobby Lobby didn't ac­tu­ally take a po­s­i­tion on the ac­com­mod­a­tion — and made a point not to. It said the ac­com­mod­a­tion was less of a bur­den on re­li­gious free­dom than the man­date, but not ne­ces­sar­ily that it was a small enough bur­den.
And some leg­al ex­perts, even on the left, aren't wor­ried about the in­junc­tion or­der.
"It is reas­on­able for the Su­preme Court to give them a chance to fully lit­ig­ate their law­suit be­fore they are re­quired to take the ac­tion that they ob­ject to. That does not mean that they should ul­ti­mately win their case — or that they are likely to win their case when the time comes," wrote Ian Mill­hiser, a leg­al ana­lyst at the Cen­ter for Amer­ic­an Pro­gress.
There's also some spec­u­la­tion that Justice Steph­en Brey­er, one of the Court's tra­di­tion­ally lib­er­al mem­bers, joined with the ma­jor­ity on the Wheaton Col­lege in­junc­tion as a polit­ic­al man­euver to keep the gov­ern­ment's op­tions open, lim­it­ing the con­tro­versy to a spe­cif­ic form rather than widen­ing it to the over­all re­quire­ment to provide some no­ti­fic­a­tion of a re­li­gious ob­jec­tion.
So, the ac­com­mod­a­tion for non­profits may well sur­vive in the end. The Court's post-Hobby Lobby or­ders are sig­nals, not fi­nal de­cisions. The cause for con­cern on the left is that, however safe the ac­com­mod­a­tion seemed from read­ing the Hobby Lobby rul­ing, its safety is less as­sured now.
"Those who are bound by our de­cisions usu­ally be­lieve they can take us at our word," So­to­may­or wrote in a dis­sent from the Wheaton or­der. "Not today."
What We're Following See More »
"CLINTON MUST BECOME THE NEXT PRESIDENT"
Bernie Sanders Seeks to Unite the Party
5 hours ago
THE DETAILS
Instead of his usual stump speech, Bernie Sanders tonight threw his support behind Hillary Clinton, providing a clear contrast between Clinton and GOP nominee Donald Trump on the many issues he used to discuss in his campaign stump speeches. Sanders spoke glowingly about the presumptive Democratic nominee, lauding her work as first lady and as a strong advocate for women and the poor. "We need leadership in this country which will improve the lives of working families, the children, the elderly, the sick and the poor," he said. "Hillary Clinton will make a great president, and I am proud to stand with her tonight."
"MUST NEVER BE PRESIDENT"
Elizabeth Warren Goes After Donald Trump
5 hours ago
THE DETAILS
In a stark contrast from Michelle Obama's uplifting speech, Massachusetts Senator Elizabeth Warren spoke about the rigged system plaguing Americans before launching into a full-throated rebuke of GOP nominee Donald Trump. Trump is "a man who has never sacrificed anything for anyone," she claimed, before saying he "must never be president of the United States." She called him divisive and selfish, and said the American people won't accept his "hate-filled America." In addition to Trump, Warren went after the Republican Party as a whole. "To Republicans in Congress who said no, this November the American people are coming for you," she said.
FLOTUS OFFERS STRONG ENDORSEMENT OF CLINTON
Michelle Obama: "I Trust" Hillary Clinton
6 hours ago
THE DETAILS
"In this election, and every election, it's about who will have the power to shape our children for the next four or eight years of their lives," Michelle Obama said. "There is only one person who I trust with that responsibility … and that is our friend Hillary Clinton." In a personal and emotional speech, Michelle Obama spoke about the effect that angry oppositional rhetoric had on her children and how she chose to raise them. "When they go low, we go high," Obama said she told her children about dealing with bullies. Obama stayed mostly positive, but still offered a firm rebuke of Donald Trump, despite never once uttering his name. "The issues a president faces cannot be boiled down to 140 characters," she said.
SANDERS BACKER CONFRONTS STUBBORN SANDERS SUPPORTERS
Sarah Silverman to Bernie or Bust: "You're Being Ridiculous"
7 hours ago
THE DETAILS
Many Bernie Sanders delegates have spent much of the first day of the Democratic National Convention resisting unity, booing at mentions of Hillary Clinton and often chanting "Bernie! Bernie!" Well, one of the most outspoken Bernie Sanders supporters just told them to take a seat. "To the Bernie-or-bust people: You're being ridiculous," said comedian Sarah Silverman in a brief appearance at the Convention, minutes after saying that she would proudly support Hillary Clinton for president.
'INEXCUSABLE REMARKS'
DNC Formally Apologizes to Bernie Sanders
11 hours ago
THE LATEST
The Democratic National Committee issued a formal apology to Bernie Sanders today, after leaked emails showed staffers trying to sabotage his presidential bid. "On behalf of everyone at the DNC, we want to offer a deep and sincere apology to Senator Sanders, his supporters, and the entire Democratic Party for the inexcusable remarks made over email," DNC officials said in the statement. "These comments do not reflect the values of the DNC or our steadfast commitment to neutrality during the nominating process. The DNC does not—and will not—tolerate disrespectful language exhibited toward our candidates."