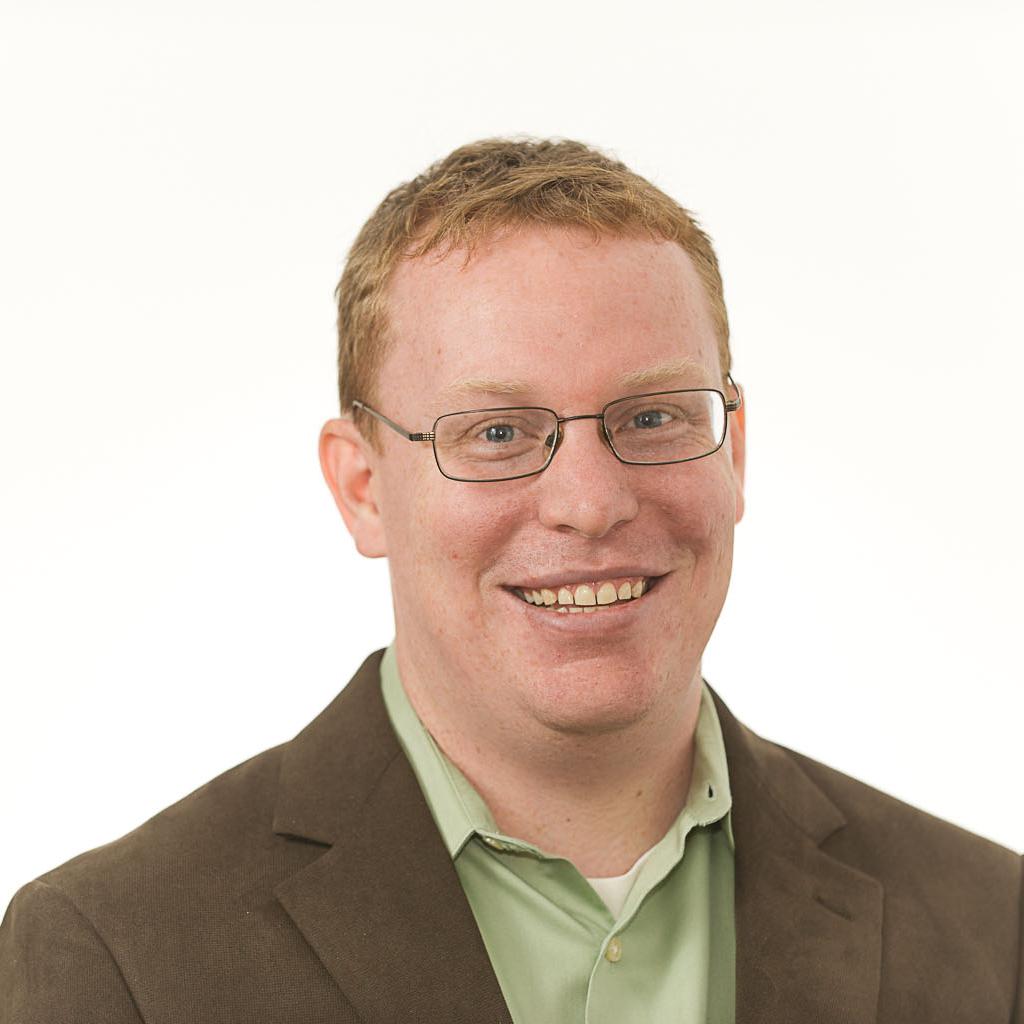 There's little dis­pute that one of the midterm elec­tions' most con­sequen­tial is­sues has been Obama­care, a law whose prob­lem-plagued rol­lout might have single-handedly giv­en Re­pub­lic­ans an up­per hand to re­take the Sen­ate. The more im­port­ant ques­tion now, however, is wheth­er Re­pub­lic­an can­did­ates are ac­tu­ally bet­ter off talk­ing to voters about something else between now and Elec­tion Day.
That might seem strange — after all, why step away from an is­sue that's already proven so po­tent? But among Re­pub­lic­an poll­sters and strategists, it's a very real de­bate. They worry that the years-long de­luge of me­dia cov­er­age and neg­at­ive ads have pushed Obama­care to something close to a sat­ur­a­tion point among voters, who will simply tune out any ad­di­tion­al TV ads or can­did­ate speeches on the top­ic.
Many Re­pub­lic­an op­er­at­ives still be­lieve, des­pite the chal­lenges, that Obama­care will be a prom­in­ent part of GOP cam­paigns come the fall. But can­did­ates will have to cal­ib­rate their mes­sages in new ways to reach a hardened audi­ence. And per­haps more than any­thing else, they will need to of­fer voters plenty of oth­er reas­ons to vote against the Demo­crats.
"We al­ways felt it was an im­port­ant is­sue, even the most im­port­ant is­sue," said Tim Phil­lips, pres­id­ent of the con­ser­vat­ive group Amer­ic­ans for Prosper­ity, which has spent tens of mil­lions of dol­lars so far this cycle on anti-Obama­care ads. "But it clearly is not the only is­sue."
After fo­cus­ing en­tirely on the Af­ford­able Care Act earli­er this year, AFP has already be­gun air­ing ads that fo­cus on oth­er top­ics, like a spot run­ning in Alaska that cri­ti­cized Demo­crat­ic Sen. Mark Be­gich's en­ergy agenda. It's a tac­tic Phil­lips says to ex­pect more of in the com­ing months.
And they're not the only ones aim­ing their fo­cus else­where re­cently. Can­did­ates and their cam­paigns are just as likely to men­tion the scan­dals at the Vet­er­ans Af­fairs De­part­ment or In­tern­al Rev­en­ue Ser­vice, or weigh in on the Su­preme Court's de­cision ex­empt­ing some com­pan­ies' health in­sur­ance plans from cov­er­ing all forms of con­tra­cep­tion. The re­dir­ec­tion ex­tends to the air­waves: Aside from Amer­ic­an Cross­roads, the Karl Rove-backed su­per PAC whose re­cent ads still dwell on the health care law, most cam­paigns and out­side groups have stopped cen­ter­ing their ads on Obama­care.
"Up through this spring, I would say that Obama­care has been the most men­tioned is­sue in Re­pub­lic­an ad­vert­ising," said Eliza­beth Wil­ner, a seni­or vice pres­id­ent of Kantar Me­dia Ad In­tel­li­gence, a group that tracks polit­ic­al ad­vert­ising. "Now you see a lot less of the is­sue men­tioned in ads than you used to."
To date, voters have seen the is­sue plenty in TV ads. Obama­care was the center­piece of many Re­pub­lic­an cam­paigns in 2010 and 2012, and groups like AFP spent mil­lions more this cycle. The Cam­paign Me­dia Ana­lys­is Group, which Wil­ner over­sees, re­por­ted in May that $418 mil­lion had been spent on neg­at­ive Obama­care ads since 2010 — roughly 880,000 sep­ar­ate TV spots in total.
That flood of ad­vert­ising ex­plains why in most ways, the elect­or­ate's opin­ions about the health care law have hardened. A monthly track­ing poll from the Kais­er Fam­ily Found­a­tion has found roughly the same ap­prov­al and dis­ap­prov­al num­bers for the law (usu­ally a tick be­low 40 per­cent for ap­prove, while dis­ap­prove usu­ally re­gisters in the mid-40s) every month. Opin­ions soured a little dur­ing the worst months of the im­ple­ment­a­tion, said Drew Alt­man, pres­id­ent and CEO of the found­a­tion, but soon re­boun­ded to pre-im­ple­ment­a­tion levels.
The num­bers aren't pretty, Alt­man ex­plained, but they also aren't likely to change. And if people have already made up their minds about Obama­care, why both­er talk­ing to them about it any­more?
"We could ask the Amer­ic­an people, 'Do you think Obama­care would take us to Mars?' And we would get a per­fect split, be­cause it's so po­lar­ized," he said. "The lines are hardened like the lines in World War I, and they don't shift."
Few ana­lysts ex­pect more news to emerge about the law — at least the kind that pro­moted end­less me­dia cov­er­age from Oc­to­ber through April — between now and Elec­tion Day, mean­ing the is­sue is un­likely to emerge or­gan­ic­ally on the cam­paign trail. And Demo­crats, for their part, have man­aged to carve out a polit­ic­ally feas­ible de­fense for their sup­port for the ACA, telling voters that they want to im­prove the law while Re­pub­lic­ans want to re­peal even the parts of the law that people over­whelm­ingly like (such as for­cing in­sur­ance com­pan­ies to cov­er people with preex­ist­ing con­di­tions). GOP op­er­at­ives mock the sug­ges­tion that a can­did­ate's po­s­i­tion on re­peal is any­thing more than eph­em­er­al to the lar­ger de­bate, but they also con­cede it's not an ar­gu­ment they're likely to win.
But Re­pub­lic­ans, though mind­ful of the chal­lenges, aren't ready to let Obama­care go, not yet. Phil­lips, for one, says the can­did­ates and groups like his have to be sure to in­tro­duce new in­form­a­tion about Obama­care when they talk about the is­sue. (AFP ran an ad against Demo­crat­ic Sen. Jeanne Shaheen in April cri­ti­ciz­ing the law for lim­it­ing the num­bers of doc­tors pa­tients can see, a line of at­tack largely ig­nored in most neg­at­ive ads.) Oth­ers ar­gue can­did­ates must do more to demon­strate the real-world im­pact of the le­gis­la­tion.
"The simple 'I'm for it, I'm against it,' that kind of mes­saging, most of those people have made up their minds," said Rob Jes­mer, the former ex­ec­ut­ive dir­ect­or of the Na­tion­al Re­pub­lic­an Sen­at­ori­al Com­mit­tee. "It's not just you're against it or you're for it, it's about how it's af­fect­ing people."
What We're Following See More »
"PROFOUNDLY DANGEROUS"
Clinton Rips Into Trump
2 hours ago
THE DETAILS
Just a day after Donald Trump called her a bigot, Hillary Clinton delivered a scathing speech tying Trump to the KKK and so-called "alt-right." This new frontier of debate between the two candidates has emerged at a time when Trump has been seeking to appeal to minority voters, among whom he has struggled to garner support. Calling him "profoundly dangerous," Clinton didn't hold back on her criticisms of Trump. "He is taking hate groups mainstream and helping a radical fringe take over the Republican Party," Clinton said.
SEVEN-POINT LEAD IN A FOUR-WAY
Quinnipiac Has Clinton Over 50%
5 hours ago
THE LATEST
Hillary Clinton leads Donald Trump 51%-41% in a new Quinnipiac poll released today. Her lead shrinks to seven points when the third-party candidates are included. In that scenario, she leads 45%-38%, with Gary Johnson pulling 10% and Jill Stein at 4%.
PROCEDURES NOT FOLLOWED
Trump Not on Ballot in Minnesota
7 hours ago
MIGHT STILL ACCEPT FOREIGN AND CORPORATE MONEY
Chelsea to Stay on Board of Clinton Foundation
7 hours ago
THE LATEST
Is the Clinton family backtracking on some of its promises to insulate the White House from the Clinton Foundation? Opposition researchers will certainly try to portray it that way. A foundation spokesman said yesterday that Chelsea Clinton will stay on its board, and that the "foundation's largest project, the Clinton Health Access Initiative, might continue to accept foreign government and corporate funding."
INTERCEPT IN MIDDLE EAST
Navy Calls Iranian Ships' Actions Dangerous, Unprofessional
9 hours ago
THE LATEST
"Four Iranian ships made reckless maneuvers close to a U.S. warship this week, the Pentagon said Thursday, in an incident that officials said could have led to dangerous escalation." The four Iranian vessels engaged in a "high-speed intercept" of a U.S. destroyer in the Strait of Hormuz. A Navy spokesman said the Iranina actions "created a dangerous, harassing situation that could have led to further escalation including additional defensive measures" by the destroyer.