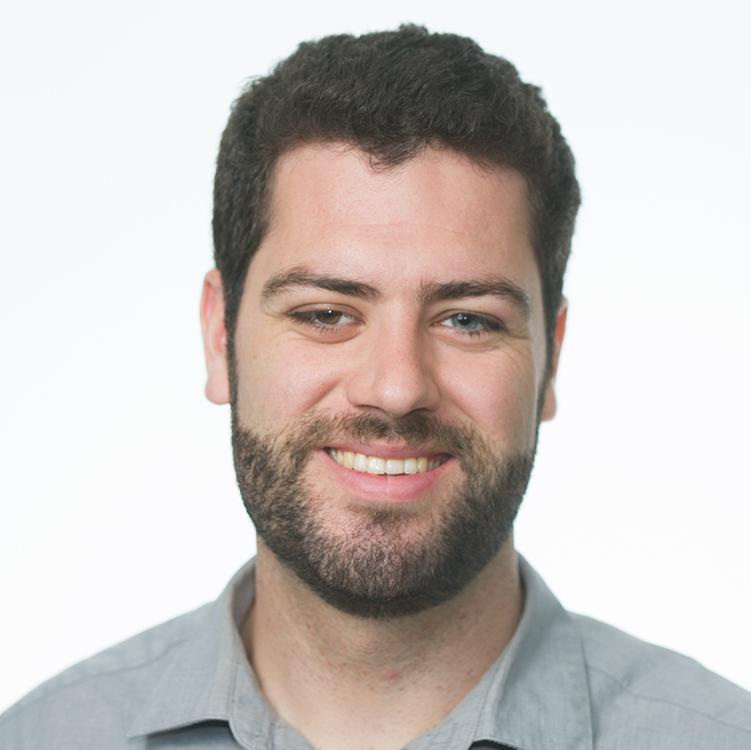 The Na­tion­al Se­cur­ity Agency's In­ter­net sur­veil­lance pro­grams are leg­al and ef­fect­ive, ac­cord­ing to the Pri­vacy and Civil Liber­ties Over­sight Board, an in­de­pend­ent watch­dog agency.
In a draft re­port, the pan­el ex­presses con­cern with cer­tain ele­ments of the NSA's massive col­lec­tion of In­ter­net data with­in the United States, and out­lines sev­er­al re­forms it says would bol­ster pri­vacy pro­tec­tions and im­prove trans­par­ency.
But the re­port, set for form­al re­lease Wed­nes­day, is sure to dis­ap­point pri­vacy ad­voc­ates, who had hoped the board would make a broad call for re­form in its re­view of spy­ing un­der Sec­tion 702 of the For­eign In­tel­li­gence Sur­veil­lance Act.
The pro­vi­sion gives in­tel­li­gence agen­cies the au­thor­ity to spy on the com­mu­nic­a­tions of for­eign­ers loc­ated out­side the United States. The NSA has used the power for its "PRISM" pro­gram, in which it is­sues de­mands to com­pan­ies such as Face­book, Google, and Mi­crosoft for their users' com­mu­nic­a­tions. The NSA has also been us­ing the au­thor­ity to tap in­to the In­ter­net back­bone to suck up in­ter­na­tion­al com­mu­nic­a­tions.
The Pri­vacy and Civil Liber­ties Over­sight Board, a bi­par­tis­an five-mem­ber group that was formed to pro­mote pri­vacy after the Sept. 11 at­tacks, said cer­tain as­pects of the sur­veil­lance push the pro­grams "close to the line of con­sti­tu­tion­al reas­on­able­ness." For ex­ample, the NSA not only spies on the com­mu­nic­a­tions to and from cer­tain tar­gets, but also scans through vast amounts of In­ter­net data look­ing for any com­mu­nic­a­tions about the tar­gets. The gov­ern­ment also "in­cid­ent­ally" col­lects a large amount of in­form­a­tion from Amer­ic­ans, and some­times searches through its data­bases spe­cific­ally look­ing for Amer­ic­an data.
The House ap­proved le­gis­la­tion last month that would re­quire the gov­ern­ment to ob­tain a war­rant for such searches of Amer­ic­ans' com­mu­nic­a­tions. But the board's re­port doesn't en­dorse le­gis­la­tion to close so-called back­door do­mest­ic searches. The pan­el notes that the pro­gram only in­ten­tion­ally col­lects com­mu­nic­a­tions of for­eign­ers, who aren't covered by the Fourth Amend­ment.
The re­port re­com­mends that the NSA tight­en its tar­get­ing pro­ced­ures and provide more jus­ti­fic­a­tion to the For­eign In­tel­li­gence Sur­veil­lance Court when it searches for Amer­ic­ans' in­form­a­tion. The FBI should face tough­er lim­its on its abil­ity to use the in­form­a­tion for crim­in­al in­vest­ig­a­tions, and the gov­ern­ment should make more in­form­a­tion about its spy­ing pub­lic, the board said.
None of the re­com­mend­a­tions re­quire le­gis­lat­ive ac­tion. 
Two of the board mem­bers, Chair­man Dav­id Med­ine and Pa­tri­cia Wald, is­sued a sep­ar­ate state­ment say­ing the re­com­mend­a­tions don't go "nearly far enough to pro­tect U.S. per­sons' pri­vacy rights." The mem­bers said they would have called for more ju­di­cial over­sight of the searches of U.S. in­form­a­tion.
Pri­vacy groups say the re­port falls far short of ad­dress­ing the pro­grams' ser­i­ous pri­vacy vi­ol­a­tions of Amer­ic­ans and for­eign­ers.
"The PCLOB's pro­posed re­forms for Sec­tion 702 are an an­em­ic set of re­com­mend­a­tions that will do little to stop ex­cess­ive sur­veil­lance," Cindy Cohn, the leg­al dir­ect­or of the Elec­tron­ic Fron­ti­er Found­a­tion, wrote in a blog post. "The gov­ern­ment's col­lec­tion and search of Amer­ic­ans' com­mu­nic­a­tions without a war­rant or in­di­vidu­ally ap­proved court or­der is barred by the Con­sti­tu­tion and must be stopped."
The re­port's mod­est re­com­mend­a­tions con­trast with the sweep­ing call for re­form in the board's re­view of spy­ing un­der Sec­tion 215 of the USA Pat­ri­ot Act earli­er this year. The NSA uses that pro­vi­sion, which has re­ceived more at­ten­tion in the wake of Ed­ward Snowden's leaks, to col­lect re­cords such as phone num­bers and call times on mil­lions of U.S. phone calls.
Al­though Sec­tion 702 is aimed more at spy­ing on for­eign­ers, it al­lows the NSA to read the ac­tu­al con­tents of emails and oth­er com­mu­nic­a­tions.
Dustin Volz con­trib­uted to this art­icle
What We're Following See More »
BACKING OUT ON BERNIE
Trump Won't Debate Sanders After All
1 days ago
THE LATEST
Trump, in a statement: "Based on the fact that the Democratic nominating process is totally rigged and Crooked Hillary Clinton and Deborah Wasserman Schultz will not allow Bernie Sanders to win, and now that I am the presumptive Republican nominee, it seems inappropriate that I would debate the second place finisher. ... I will wait to debate the first place finisher in the Democratic Party, probably Crooked Hillary Clinton, or whoever it may be."
AKNOWLEDGING THE INEVITABLE
UAW: Time to Unite Behind Hillary
2 days ago
THE DETAILS
"It's about time for unity," said UAW President Dennis Williams. "We're endorsing Hillary Clinton. She's gotten 3 million more votes than Bernie, a million more votes than Donald Trump. She's our nominee." He called Sanders "a great friend of the UAW" while saying Trump "does not support the economic security of UAW families." Some 28 percent of UAW members indicated their support for Trump in an internal survey.
AP KEEPING COUNT
Trump Clinches Enough Delegates for the Nomination
3 days ago
THE LATEST
"Donald Trump on Thursday reached the number of delegates needed to clinch the Republican nomination for president, completing an unlikely rise that has upended the political landscape and sets the stage for a bitter fall campaign. Trump was put over the top in the Associated Press delegate count by a small number of the party's unbound delegates who told the AP they would support him at the convention."
TRUMP FLOATED IDEA ON JIMMY KIMMEL'S SHOW
Trump/Sanders Debate Before California Primary?
3 days ago
CAMPAIGNS INJECTED NEW AD MONEY
California: It's Not Over Yet
3 days ago
THE LATEST
"Clinton and Bernie Sanders "are now devoting additional money to television advertising. A day after Sanders announced a new ad buy of less than $2 million in the state, Clinton announced her own television campaign. Ads featuring actor Morgan Freeman as well as labor leader and civil rights activist Dolores Huerta will air beginning on Fridayin Fresno, Sacramento, and Los Angeles media markets. Some ads will also target Latino voters and Asian American voters. The total value of the buy is about six figures according to the Clinton campaign." Meanwhile, a new poll shows Sanders within the margin of error, trailing Clinton 44%-46%.