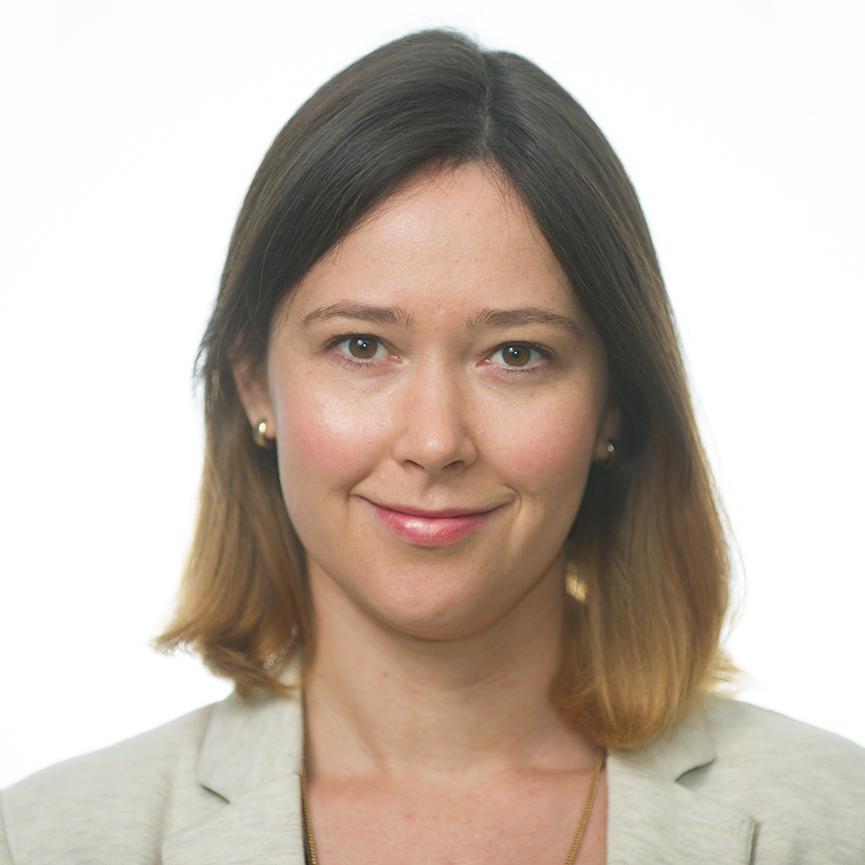 Obama­care's con­tra­cep­tion man­date, which the Su­preme Court pared back Monday in its Hobby Lobby rul­ing that says bosses can deny em­ploy­ees birth-con­trol cov­er­age if it vi­ol­ates their re­li­gious be­liefs, has long been framed as a battle over re­li­gious free­dom. Re­quir­ing con­tra­cept­ive cov­er­age is of par­tic­u­lar rel­ev­ance to Cath­ol­ics, as so many of the in­sti­tu­tions that have raised ob­jec­tions to the rule are af­fil­i­ated with the Cath­ol­ic Church. But re­cent polling sug­gests it's be­come as much a par­tis­an is­sue as a re­li­gious one.
Polling pub­lished by Gal­lup in 2012 shows huge par­tis­an gaps on birth-con­trol cov­er­age, with the over­whelm­ing ma­jor­ity of Re­pub­lic­ans (83 per­cent) sym­path­iz­ing more with the views of re­li­gious lead­ers. The num­ber of Demo­crats sym­path­iz­ing with the Obama ad­min­is­tra­tion, at 76 per­cent, was nearly as high. In­de­pend­ents, tellingly, were evenly di­vided at 45 per­cent.
Of course, wheth­er Amer­ic­ans identi­fy as Dems or Re­pub­lic­ans to be­gin with is cor­rel­ated with how of­ten people at­tend church, and Re­pub­lic­ans on av­er­age are sig­ni­fic­antly more re­li­gious than Demo­crats. For ex­ample, a Val­ues and Be­liefs sur­vey, found 42 per­cent of Re­pub­lic­ans re­port at­tend­ing church weekly, com­pared with just 29 per­cent of Demo­crats. So it's little won­der that par­tis­an at­ti­tudes on con­tra­cep­tion track levels of re­li­gi­os­ity so closely.
The ques­tion of which came first, the par­tis­an­ship or the re­li­gi­os­ity, then be­comes a chick­en-and-egg one.
In a 2012 in­ter­view with Amer­ica magazine, Bish­op Steph­en E. Blaire, the head of the do­mest­ic policy com­mit­tee of the U.S. Con­fer­ence of Cath­ol­ic Bish­ops, wor­ried aloud that the bish­ops' con­front­a­tion­al ap­proach was be­ing ex­ploited by polit­ic­al groups "very far to the right" who are try­ing to use the con­flict with the White House as an anti-Obama cam­paign. "I think there are dif­fer­ent groups that are try­ing to co-opt this and make it in­to polit­ic­al is­sue, and that's why we need to have a deep­er dis­cus­sion as bish­ops," said Blaire, who op­poses the con­tra­cep­tion man­date for re­li­gious reas­ons.
Con­ser­vat­ives have used the is­sue as fod­der in their un­ceas­ing at­tack on Pres­id­ent Obama and his sig­na­ture achieve­ment, the Af­ford­able Care Act. Yet con­tra­cept­ive cov­er­age has en­joyed a sub­stan­tial amount of sup­port for some time. A Gal­lup Poll showed that 75 per­cent of Amer­ic­ans favored con­tra­cep­tion use as early as the 1930s. That mood is not markedly dif­fer­ent among Cath­ol­ics. A full 82 per­cent of U.S. Cath­ol­ics say birth con­trol is mor­ally ac­cept­able, a num­ber near­ing the 89 per­cent of all Amer­ic­ans (and 90 per­cent of non-Cath­ol­ics) who agree.
Those num­bers are con­sist­ent with the find­ings from a re­cent United Tech­no­lo­gies/Na­tion­al Journ­al Con­gres­sion­al Con­nec­tion Poll. As Ron­ald Brown­stein re­por­ted in 2012, when asked about dis­putes over health in­sur­ance cov­er­age for con­tra­cep­tion and pren­at­al test­ing, among oth­er re­lated is­sues, opin­ions among Cath­ol­ics closely tracked at­ti­tudes among oth­er Amer­ic­ans. Ac­cord­ing to Brown­stein's re­port on the find­ings:
Cath­ol­ics backed the Obama com­prom­ise by 52 per­cent to 41 per­cent — ac­tu­ally a slightly wider mar­gin for the pres­id­ent than the 48-per­cent-to-39-per­cent split among non-Cath­ol­ics. Cath­ol­ics split ex­actly evenly (43 per­cent to 43 per­cent) on the ex­emp­tions in Blunt's pro­pos­al. More than three-fifths of Cath­ol­ics sup­por­ted the pren­at­al-test­ing man­date and three-fourths of them op­posed cut­ting off Planned Par­ent­hood fund­ing. White Cath­ol­ics showed little dif­fer­ence from non­white Cath­ol­ics on those ques­tions.

The poll sug­ges­ted that each side may mo­tiv­ate its base on these is­sues. Sixty per­cent of col­lege-edu­cated white wo­men sup­por­ted the Obama com­prom­ise. In sharp con­trast, the plan faced plur­al­ity op­pos­i­tion from non­col­lege white men and wo­men, and col­lege-edu­cated white men, all of whom are usu­ally tough­er audi­ences for Demo­crats. Like­wise, two-thirds of whites un­der 34 sup­por­ted the re­vised Obama plan — while nearly three-fifths of white seni­ors op­posed it. Two key swing groups — white Cath­ol­ics and white in­de­pend­ents — tilted nar­rowly to­ward the Obama po­s­i­tion.
Though the use of con­tra­cep­tion is for­bid­den by Church doc­trine, nine of 10 Cath­ol­ics be­lieve that Amer­ic­ans should make up their own minds on con­tra­cept­ive is­sues rather than simply fol­low­ing the Church. When it comes to ac­tu­ally mak­ing up their minds on the Obama­care con­tra­cep­tion man­date, par­tis­an­ship seems to be as good an in­dic­a­tion as re­li­gi­os­ity.
What We're Following See More »
FOLLOWED CLOSED DOOR MEETING
Peña Nieto, Trump Trade Subtle Jabs in Statements
5 hours ago
THE DETAILS
Following their meeting, President Enrique Peña Nieto of Mexico and Republican nominee for president, Donald Trump, briefly addressed the media, with Peña Nieto subtly rebuking Trump's rhetoric. While he spoke respectfully about Trump, Peña Nieto did not back down, saying that free trade has proved effective and that illegal immigration into America from the south has decreased over the last ten years while the flow of people and drugs into Mexico has increased. Additionally, he stressed that Mexicans in America are "honest" and "deserve respect." Trump responded, calling some Mexicans "tremendous people" while saying others are "beyond reproach." Trump laid out five important issues, including the end of illegal immigration and the ability for either country to build a wall or border. However, Trump said he did not discuss who would pay for the wall.
LOWER COURT RULING STANDS
SCOTUS Won't Restore NC Voter ID Law
5 hours ago
THE LATEST
A divided Supreme Court "refused Wednesday to reinstate North Carolina's voter identification requirement and keep just 10 days of early in-person voting. The court rejected a request by Gov. Pat McCrory and other state officials to delay a lower court ruling that found the state law was tainted by racial discrimination."
SMOKIN' AND SHOOTIN'
Court: 2nd Amendment Doesn't Protect Pot Users' Gun Rights
6 hours ago
CHICAGO DISTRICT
Woman Self-Immolates in Congressman's Office
8 hours ago
THE DETAILS
"Police say a woman walked into U.S. Rep. Danny Davis' office on Chicago's West Side, drank out of a bottle of hand sanitizer, poured the sanitizer over herself and set herself on fire with a lighter." The Democrat wasn't in the office at the time.
ASKS CONGRESS FOR $1.1 BILLION MORE
White House Grants $53 Million for Opioids
10 hours ago
THE LATEST
"The Department of Health and Human Services on Wednesday awarded 44 states, four tribes and the District of Columbia a combined $53 million in grants to expand access to treatment for opioid use disorders and ultimately aimed at reducing the number of opioid-related deaths." But HHS Secretary Sylvia Burwell and drug czar Michael Botticelli both called on Congress to approve the $1.1 billion Obama has requested to fight the opioid crisis.