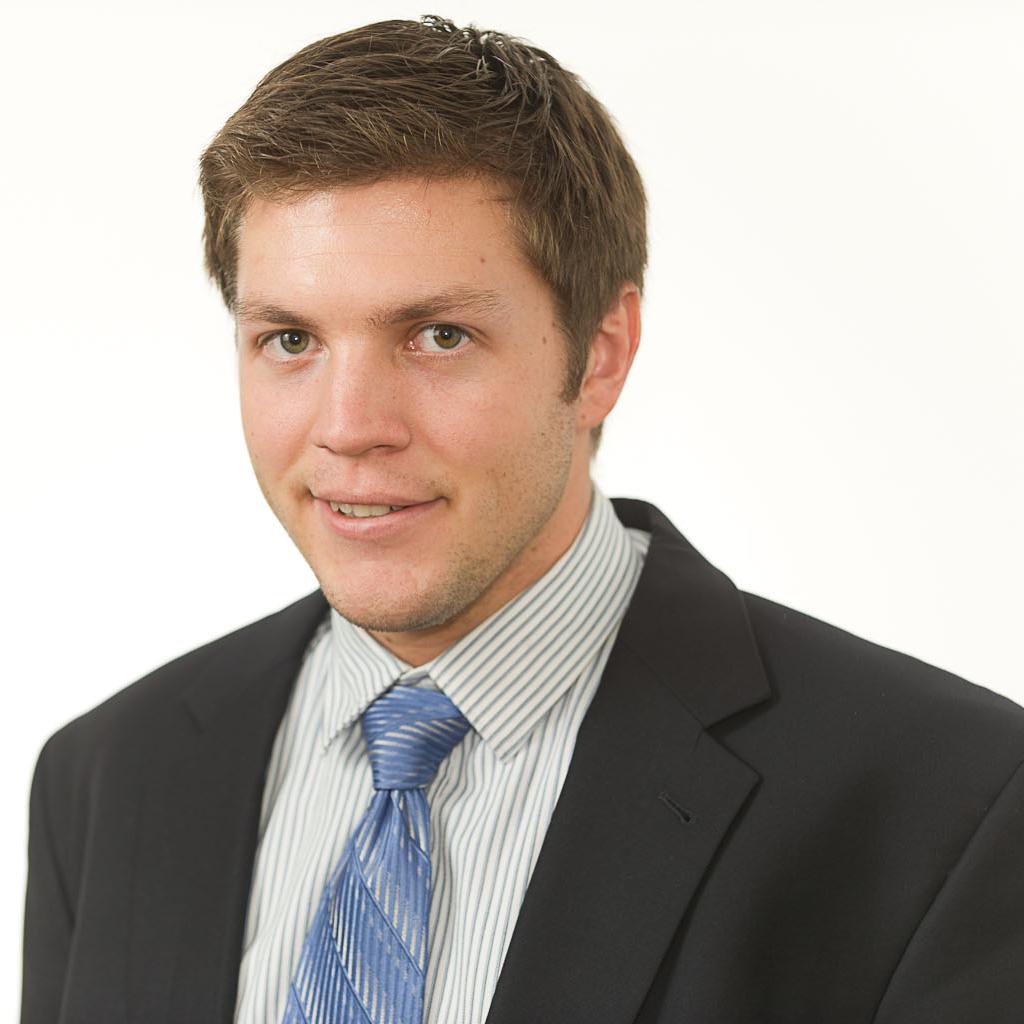 It's a bit dis­con­cert­ing the first time you see a steer­ing wheel move on its own.
Trav­el­ing down the high­way, with your life in the hands of a com­puter, it's hard not to won­der if a ro­bot car is really as safe as ad­vert­ised.
What if that semi drifts in­to our lane? Can we evade un­ex­pec­ted debris?
Those are all ques­tions auto­makers will have to an­swer in time. On this day, Audi's com­puter-con­trolled A7 handled all the tests en­gin­eers — and Vir­gin­ia's er­rat­ic drivers — threw at it.
This May, Audi offered to take me for a ride in their ro­bot car down the high­way in Fair­fax County, Va. And after hav­ing writ­ten about the safety be­ne­fits of com­puter-con­trolled vehicles, I had no choice but to put my­self at the mercy of the ma­chine.
I spent the morn­ing talk­ing to en­gin­eers, dis­cuss­ing the tech­no­logy and policy that will de­term­ine ro­bot cars' entry in­to the mar­ket­place. Then it was time to put their car to the test.
When you first climb in­to Audi's ro­bot car, it's hard not to won­der — "is this it?" Un­like Google's ro­bot ride, which fea­tures a roof-moun­ted spin­ning laser dome, Audi's for­ay in­to the driver­less car scene is pretty much in­dis­tin­guish­able from a stand­ard-mod­el A7.
A few tiny sensors are subtly built in­to the front and rear bump­ers. The car's brain­power, which a year ago took up the rear end of a sta­tion wag­on, now slides in­to a side trunk pan­el with an iPad-thin pro­file.
The dash­board is also, dis­ap­point­ingly, nor­mal. This car looks noth­ing like the ma­chine of your sci-fi fantas­ies.
The A7 is de­signed to of­fer driver­less mode when it's on the high­way but trav­el­ing less than 40 mph — a fea­ture Audi calls "traffic jam pi­lot." In this case, a po­lice cruis­er in front of us provided the sub-40 traffic speed. An­oth­er of­ficer be­hind made sure on­com­ing traffic didn't come up be­hind us too quickly. While the po­lice es­cort in this case was to en­able a traffic-spe­cif­ic fea­ture, driver­less car test­ing laws vary widely; only a hand­ful of states cur­rently al­low the vehicles on their road­ways.
As we pulled onto the high­way, the A7 re­cog­nized its sur­round­ings, and a dash­board alert in­formed the our driver, Kaushik Raghu, that con­di­tions al­lowed for a com­puter takeover.
Once we settled in be­hind the lead car, Raghu pressed the but­ton on the steer­ing wheel to ac­tiv­ate auto­mated driv­ing. The fea­ture re­quires the driver's go-ahead be­fore it kicks in. A graph­ic changed on the car's dash­board, and Raghu took his hands off the wheel. The ro­bot car took con­trol.
The A7, as pro­grammed, main­tained pace with the car in front. When the po­lice car sped up, it gradu­ally closed the gap. As it slowed, the A7 fol­lowed suit to keep a safe dis­tance. The steer­ing wheel turned, un­guided by any­thing but a com­puter, to nav­ig­ate the high­way's slight turns (the ped­als re­mained mo­tion­less, much like a car in cruise con­trol).
After a few minutes, the stable speed and gradu­al turns began to seem al­most bor­ing. Audi says that's by design. Bor­ing, in fact, is the word en­gin­eers say will show their product is suc­cess­ful. After all, per­suad­ing people to put their lives in the hands of a ro­bot will come a little easi­er if they're not on the edge of their seat the en­tire time.
Oth­er ro­bot-car pi­on­eers, like Google, are test­ing cars that can handle more driv­ing situ­ations. Those are fur­ther from com­mer­cial read­i­ness. For now, Audi's en­gin­eers are con­vinced the ro­bot car re­volu­tion will start with cars that do simple things — and do them well.
In our first test, the car was even more bor­ing than ad­vert­ised. Fail­ing to pick up the vehicle in front, it gradu­ally re­duced speed un­til Raghu re­took con­trol. After a couple of more un­suc­cess­ful at­tempts, we went back the the po­lice sta­tion to re­boot the com­puter.
The second at­tempt went off without a hitch. That is to say, not very ex­cit­ing. No sharp turns, no lane changes, no rap­id ac­cel­er­a­tion.
Then the test took an un­ex­pec­ted turn. One would ex­pect, brack­eted by a pair of po­lice cruis­ers, sirens flash­ing, that deal­ing with out­side traffic would be something of an af­ter­thought. That would over­es­tim­ate the aware­ness of Vir­gin­ia drivers.
As we passed an en­trance ramp, a rogue car squeezed in ahead of us, ap­par­ently ob­li­vi­ous to the fact it had joined a slow-mov­ing po­lice es­cort. The driver who cut us off also sep­ar­ated us from our pace-set­ting po­lice car. It was the type of scen­ario that would send the av­er­age driver in­to road rage.
To his cred­it, Raghu did not grab for the wheel or in­stinct­ively pump the brakes when the rogue driver squeezed in ahead of us (any driver in­put im­me­di­ately over­rides auto­mated con­trol, much like hit­ting the gas or brakes turns off cruise con­trol). And our ro­bot car had no trouble lower­ing its speed to ac­count for the new car in front of it.
After a while, the in­trud­ing car thought bet­ter of driv­ing in the midst of a po­lice con­voy, and the Audi reac­quired the po­lice car as soon as it merged over.
Soon after, we ex­ited, Raghu took over, and we circled back to the po­lice sta­tion. The ride was only a few minutes.
What We're Following See More »
BACKING OUT ON BERNIE
Trump Won't Debate Sanders After All
2 days ago
THE LATEST
Trump, in a statement: "Based on the fact that the Democratic nominating process is totally rigged and Crooked Hillary Clinton and Deborah Wasserman Schultz will not allow Bernie Sanders to win, and now that I am the presumptive Republican nominee, it seems inappropriate that I would debate the second place finisher. ... I will wait to debate the first place finisher in the Democratic Party, probably Crooked Hillary Clinton, or whoever it may be."
AKNOWLEDGING THE INEVITABLE
UAW: Time to Unite Behind Hillary
3 days ago
THE DETAILS
"It's about time for unity," said UAW President Dennis Williams. "We're endorsing Hillary Clinton. She's gotten 3 million more votes than Bernie, a million more votes than Donald Trump. She's our nominee." He called Sanders "a great friend of the UAW" while saying Trump "does not support the economic security of UAW families." Some 28 percent of UAW members indicated their support for Trump in an internal survey.
AP KEEPING COUNT
Trump Clinches Enough Delegates for the Nomination
3 days ago
THE LATEST
"Donald Trump on Thursday reached the number of delegates needed to clinch the Republican nomination for president, completing an unlikely rise that has upended the political landscape and sets the stage for a bitter fall campaign. Trump was put over the top in the Associated Press delegate count by a small number of the party's unbound delegates who told the AP they would support him at the convention."
TRUMP FLOATED IDEA ON JIMMY KIMMEL'S SHOW
Trump/Sanders Debate Before California Primary?
3 days ago
CAMPAIGNS INJECTED NEW AD MONEY
California: It's Not Over Yet
3 days ago
THE LATEST
"Clinton and Bernie Sanders "are now devoting additional money to television advertising. A day after Sanders announced a new ad buy of less than $2 million in the state, Clinton announced her own television campaign. Ads featuring actor Morgan Freeman as well as labor leader and civil rights activist Dolores Huerta will air beginning on Fridayin Fresno, Sacramento, and Los Angeles media markets. Some ads will also target Latino voters and Asian American voters. The total value of the buy is about six figures according to the Clinton campaign." Meanwhile, a new poll shows Sanders within the margin of error, trailing Clinton 44%-46%.