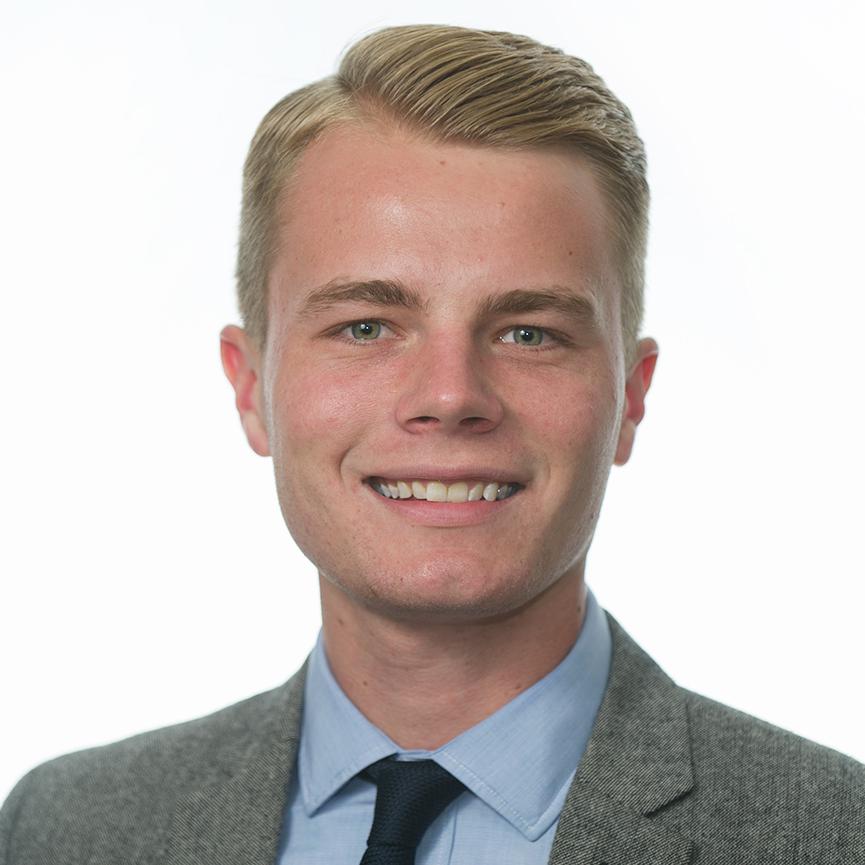 With Mis­sis­sippi's Thad Co­chran-Chris McDaniel show­down in the rear­view mir­ror, the Peach State is set to play host to the next big battle between the es­tab­lish­ment and tea-party wings of the Re­pub­lic­an Party.
Un­like in Mis­sis­sippi, however, this split is not mani­fest­ing it­self in Geor­gia's Sen­ate run­off elec­tion, where Rep. Jack King­ston and busi­ness­man Dav­id Per­due are duk­ing it out. Rather, it's com­ing in the much lower-pro­file race to suc­ceed King­ston in his con­ser­vat­ive Sa­van­nah-based dis­trict.
On one side in Geor­gia's 1st Con­gres­sion­al Dis­trict, there's Earl "Buddy" Carter, a Re­pub­lic­an who's held elec­ted of­fice for more than two dec­ades, serving in both the state House and Sen­ate and be­fore that, as the may­or of a small town called Pool­er. Mean­while, his op­pon­ent, Bob John­son, is a tea-party-backed sur­geon and a re­tired Army Ranger who has nev­er run for of­fice be­fore.
Des­pite his status as a polit­ic­al un­known, John­son re­ceived en­dorse­ments from Freedom­Works and the Madis­on Pro­ject be­fore the six-way May 20 primary, but after he ad­vanced, the heav­ier-hit­ting con­ser­vat­ive groups Club for Growth and Sen­ate Con­ser­vat­ives Fund quickly lined up be­hind him, as did the Tea Party Ex­press. Carter hasn't seen the same level of sup­port from na­tion­al groups, but he is be­gin­ning to pick up some note­worthy sup­port­ers, like John Mc­Cal­lum, a former aide to Newt Gin­grich who fin­ished third in the 1st Dis­trict primary, and the Na­tion­al Rifle As­so­ci­ation. The run­off elec­tion is less than four weeks away.
Un­til re­cently, the race had re­mained re­l­at­ively con­geni­al, without many ma­jor policy dis­putes between the two can­did­ates: Both want to re­peal Obama­care, cut taxes, and pass a bal­anced-budget amend­ment. That con­geni­al­ity changed last week, however, when Carter, who fin­ished first in the May primary, ques­tioned John­son's con­ser­vat­ive cre­den­tials in the first TV ad of the run­off. John­son wasted little time in re­spond­ing with a spot of his own, cast­ing Carter as "a lib­er­al ca­reer politi­cian look­ing for a pro­mo­tion."
The John­son cam­paign, hop­ing to make Carter's polit­ic­al ex­per­i­ence a li­ab­il­ity, is fully em­bra­cing his role as an out­sider. John­son has signed a pledge to serve a max­im­um of only three terms in the House if elec­ted, and aside from his work as a doc­tor, he is play­ing up his mil­it­ary ex­per­i­ence in a dis­trict that is home to sev­er­al mil­it­ary in­stall­a­tions and where vet­er­ans make up more than 14 per­cent of the pop­u­la­tion — the highest level of any con­gres­sion­al dis­trict in Geor­gia.
"He's the es­tab­lish­ment, and we're the un­der­dog com­ing from the tea-party side," said John Konkus, a con­sult­ant for the John­son cam­paign. "Our sup­port is com­ing from the grass­roots."
Carter is also mak­ing a con­cer­ted ef­fort to paint him­self as more than just a politi­cian. The own­er of a phar­ma­ceut­ic­al com­pany, Carter is shown wear­ing a white lab coat be­hind the counter of a drug store in sev­er­al of his TV ads. Still, Carter's cam­paign is in no way run­ning away from his re­cord in of­fice, ar­guing that it provides a level of cred­ib­il­ity that John­son lacks.
"Ex­per­i­ence is an as­set, and Sen­at­or Carter's vot­ing re­cord proves his con­ser­vat­ive bona fides," Carter spokes­man Jud Sey­mour wrote in an email. "Our op­pon­ent is cam­paign­ing on empty rhet­or­ic and pledges that he pub­licly con­tra­dicts."
If John­son hopes to im­prove on his second-place fin­ish come Ju­ly 22, he will have to buck a re­cent streak of bad luck for tea party-aligned can­did­ates in Geor­gia. Des­pite a late surge, former Sec­ret­ary of State Kar­en Han­del was un­able to ad­vance out of the GOP Sen­ate primary, and Gov. Nath­an Deal eas­ily won re­nom­in­a­tion last month. Con­ser­vat­ive chal­lengers to state law­makers didn't fare much bet­ter. But many of the big-spend­ing con­ser­vat­ive groups back­ing John­son did not in­ter­vene in those races, and they could provide him with an edge.
"Money talks in these elec­tions, so when you have out­side groups come in, that makes a dif­fer­ence," said Jeremy Brand, a Geor­gia Re­pub­lic­an con­sult­ant who is not af­fil­i­ated with either cam­paign.
And there isn't likely to be any short­age of cash in this race, as both can­did­ates have shown they are will­ing to dip in­to their own bank ac­counts. Be­fore the May primary, Carter pumped a quarter-mil­lion dol­lars of his money in­to the cam­paign, while John­son put in $220,000 — no small sums for a House race.
What We're Following See More »
SHARES THEIR LOVE STORY
Bill Clinton Gets Personal in Convention Speech
8 hours ago
THE DETAILS
"In the spring of 1971, I met a girl," started Bill Clinton. In his speech Tuesday night at the Democratic National Convention, Clinton brought a personal touch, telling parallel stories of his relationship with Hillary Clinton and the work she has done throughout her career. He lauded the Democratic nominee for her career of work, touching on her earliest days of advocacy for children and those with disabilities while in law school, her role as Secretary of State, and her work in raising their daughter, Chelsea. Providing a number of anecdotes throughout the speech, Clinton built to a crescendo, imploring the audience to support his wife for president. "You should elect her, she'll never quit when the going gets tough," he said. "Your children and grandchildren will be grateful."
LOUD "BLACK LIVES MATTER" CHANTS RING OUT
Mothers Of The Movement Endorse Hillary Clinton
11 hours ago
THE DETAILS
A coalition of mothers whose children lost their lives in high profile cases across the country, known as the Mothers Of The Movement, were greeted with deafening chants of "Black Lives Matter" before telling their stories. The mothers of Sandra Bland, Jordan Davis, and Trayvon Martin spoke for the group, soliciting both tears and applause from the crowd. "Hillary Clinton has the compassion and understanding to comfort a grieving mother," said Sybrina Fulton, the mother of Trayvon Martin. "And that's why, in the memory of our children, we are imploring you — all of you — to vote this election day."
SOUTH DAKOTA GIVES HER CLINCHING DELEGATES
Clinton Officially Democratic Nominee for President
13 hours ago
THE DETAILS
With the South Dakota delegation announcing its delegate count, Hillary Rodham Clinton is officially the Democratic nominee for president, surpassing the 2383 delegates needed to clinch the nomination. Clinton is expected to speak at the convention on Thursday night and officially accept the nomination.
THE QUESTION
How Many People Protested in Philly Yesterday?
17 hours ago
THE ANSWER
About 5,500, according to official estimates. "The Monday figures marked a large increase from the protests at the Republican National Convention in Cleveland, where even the largest protests only drew a couple of hundred demonstrators. But it's a far cry from the 35,000 to 50,000 that Philadelphia city officials initially expected."
NO BATTLEGROUND STATES LEAN TRUMP
NY Times' Upshot Gives Clinton 68% Chance to Win
17 hours ago
THE LATEST
Only a day after FiveThirtyEight's Now Cast gave Donald Trump a 57% chance of winning, the New York Times' Upshot fires back with its own analysis that shows Hillary Clinton with a 68% chance to be the next president. Its model "calculates win probabilities for each state," which incorporate recent polls plus "a state's past election results and national polling." Notably, all of the battleground states that "vote like the country as a whole" either lean toward Clinton or are toss-ups. None lean toward Trump.