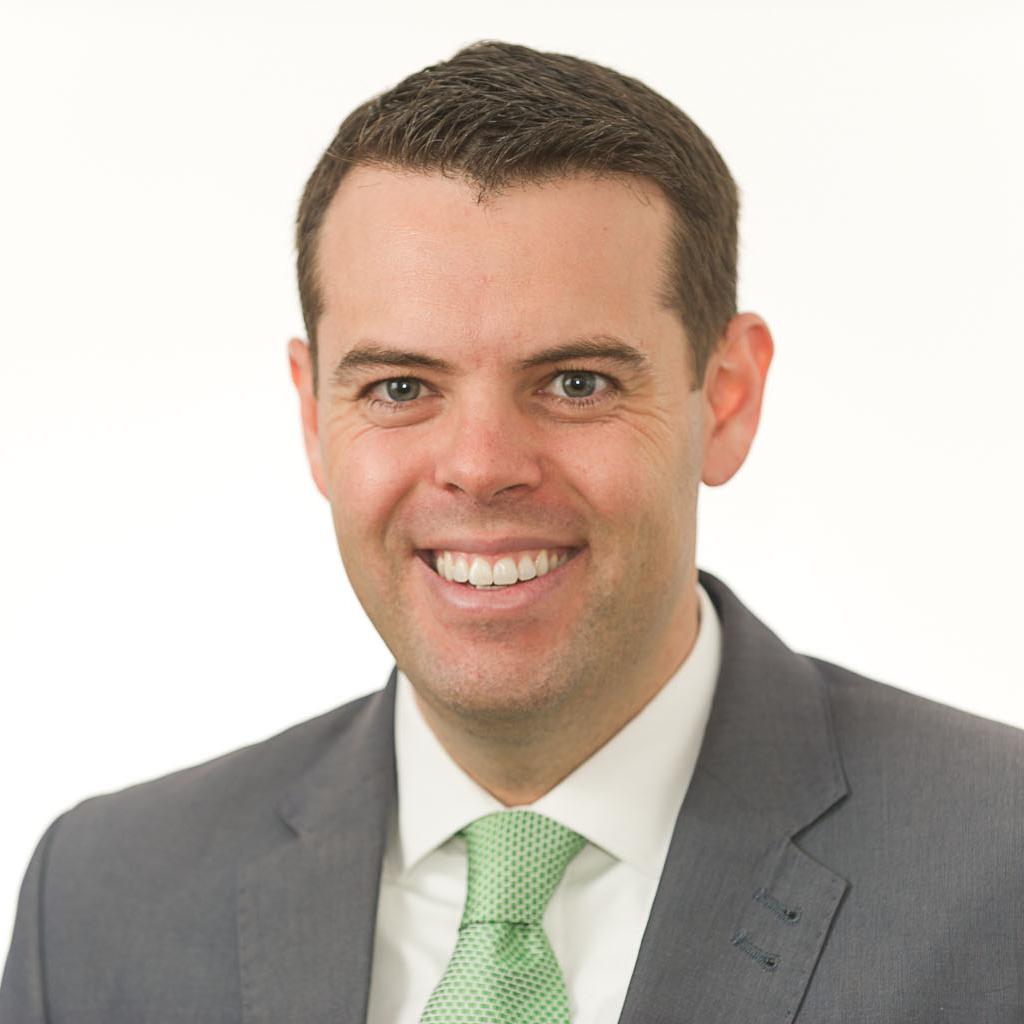 The GOP drive to de­fund Obama­care is leak­ing oil.
From the lead­ers of the GOP es­tab­lish­ment to usu­al tea-party al­lies, a grow­ing num­ber of Re­pub­lic­ans are split­ting with move­ment con­ser­vat­ives who are push­ing to shut down the fed­er­al gov­ern­ment if fund­ing is not cut off for Pres­id­ent Obama's health care law at the end of Septem­ber.
The grow­ing con­cern is that the tea-party act­iv­ists and a hand­ful of sen­at­ors, led by the troika of Mike Lee, R-Utah, Ted Cruz, R-Texas, and Marco Ru­bio, R-Fla., are march­ing in­to battle without a plan for vic­tory short of Obama re­vers­ing him­self on his sig­na­ture do­mest­ic achieve­ment — an al­most un­ima­gin­able out­come.
"Next to im­possible," said one tea-party fa­vor­ite, Sen. Ron John­son, R-Wis., last week.
Even Re­pub­lic­an Sen. Rand Paul of Ken­tucky, who has signed onto the de­fund­ing push, ques­tioned wheth­er it would ac­tu­ally work. "I may not be able to guar­an­tee vic­tory," Paul told Sean Han­nity last week on Fox News.
The in­fight­ing has left Re­pub­lic­ans bat­tling each oth­er in­stead of the Demo­crats over in­tern­al polit­ic­al tac­tics head­ing in­to the next fisc­al fight.
"I think it's the dumbest idea I've ever heard of," Re­pub­lic­an Sen. Richard Burr of North Car­o­lina said late last month. "Listen, as long as Barack Obama is pres­id­ent, the Af­ford­able Care Act is go­ing to be law."
Con­ser­vat­ive groups ac­cuse the GOP es­tab­lish­ment of ad­opt­ing a de­feat­ist at­ti­tude. "You can't win if you don't fight, and the Re­pub­lic­an Party — and the lead­er­ship in the party — has done noth­ing but cave, cave, and cave," said Matt Hoskins, ex­ec­ut­ive dir­ect­or of the Sen­ate Con­ser­vat­ives Fund, a tea-party-aligned group that sup­ports the de­fund­ing push.
Hoskins poin­ted par­tic­u­lar blame at Sen­ate Minor­ity Lead­er Mitch Mc­Con­nell, who has not joined in the de­fund­ing push or even taken a pub­lic po­s­i­tion. Mc­Con­nell is up for reelec­tion in 2014 and faces a new tea-party chal­lenger, Matt Bev­in. In a fun­drais­ing e-mail to sup­port­ers Fri­day with the sub­ject line "Mc­Con­nell Sur­renders to Re­id on Obama­care," the Sen­ate Con­ser­vat­ives Fund said it was rais­ing money for a statewide cam­paign to make Mc­Con­nell "feel the heat."
"This is­sue is a ma­jor test for Mitch Mc­Con­nell and he has failed con­ser­vat­ives time and time again," Hoskins said in an in­ter­view.
In the Sen­ate, Lee, Cruz, and Ru­bio are try­ing to but­ton­hole col­leagues to pledge to op­pose keep­ing the gov­ern­ment run­ning past Sept. 30 un­less fund­ing for the health care law is cut off. Lee has re­peatedly called it the "last best chance" to stop the health care law.
But so far they have the sig­na­tures of only 13 sen­at­ors. "The only place that this ef­fort is con­tro­ver­sial is in­side the Belt­way," said Bri­an Phil­lips, a Lee spokes­man. A total of 41 Re­pub­lic­an sen­at­ors would have to vow to block a gov­ern­ment fund­ing meas­ure to guar­an­tee suc­cess in the Sen­ate.
"Yeah, OK, it doesn't look like we're go­ing to get to 41 but there is a whole lot of time," Phil­lips said. "We're in the ring. We've got a full 12 rounds to go and we get to punch back."
With mo­mentum stalled in Wash­ing­ton, pro­ponents of "de­fund or shut­down" know they must rally the base dur­ing the cur­rent Au­gust re­cess and are ramp­ing up pres­sure. "We need to ac­tiv­ate an­oth­er grass­roots army," Cruz said in a taped mes­sage he re­leased earli­er this month. Her­it­age Ac­tion, the act­iv­ist arm of the Her­it­age Found­a­tion, has or­gan­ized a nine-city "De­fund Obama­care" town-hall tour, be­gin­ning Monday in Fay­etteville, Ark.
"This has al­ways been a strategy re­ly­ing on people go­ing home in Au­gust and listen­ing to con­stitu­ents," said Mi­chael Need­ham, CEO of Her­it­age Ac­tion.
The act­iv­ists claim they have the mo­mentum, but so far, the Re­pub­lic­an lead­er­ship in Wash­ing­ton isn't feel­ing the pres­sure. House Ma­jor­ity Lead­er Eric Can­tor reached out to the con­ser­vat­ive Na­tion­al Re­view last week to pro­claim that "no one is ad­voc­at­ing a gov­ern­ment shut­down."
"To get 60 votes in the Sen­ate, you need at least 14 Demo­crats to join Re­pub­lic­ans and pass a [meas­ure] that de­funds Obama­care," Can­tor said. "Right now, I am not aware of a single Demo­crat in the Sen­ate who would join us. If and when de­fund­ing has 60 votes in the Sen­ate, we will ab­so­lutely de­liv­er more than 218 votes in the House."
Bey­ond the town halls, Her­it­age Ac­tion re­cently re­leased polling to try to con­vince GOP lead­ers that they could win a de­fund­ing fight in the court of pub­lic opin­ion. The Her­it­age sur­vey, done in 10 com­pet­it­ive House dis­tricts, showed nearly 60 per­cent sup­port for shut­ting down the gov­ern­ment to slow the health care law. The poll ques­tion, however, didn't use the word "shut­down" but in­stead asked about "a tem­por­ary slow­down in non­es­sen­tial fed­er­al gov­ern­ment op­er­a­tions." A plur­al­ity of voters said they'd place most of the blame on con­gres­sion­al Re­pub­lic­ans, not Obama, if the gov­ern­ment shut down.
Rep. Adam Kin­zinger, R-Ill., a Can­tor ally, went so far as to sug­gest a gov­ern­ment shut­down over the health law could cost Re­pub­lic­ans the House ma­jor­ity.
The pos­sib­il­ity of a Re­pub­lic­an-pre­cip­it­ated shut­down does have Demo­crats lick­ing their polit­ic­al chops. "This is de­struct­ive not only for the coun­try and for health care but it's also, I think, something that would boom­er­ang on them polit­ic­ally," said Rep. Chris Van Hol­len, D-Md., a former chair­man of the Demo­crat­ic Con­gres­sion­al Cam­paign Com­mit­tee.
Lo­gist­ic­ally, the de­fund­ing push has to be­gin in the GOP-con­trolled House, where the de­fund­ing back­ers hope that Re­pub­lic­ans will muscle through a meas­ure to fund the gov­ern­ment in­to Oc­to­ber with a pro­vi­sion pre­vent­ing any of the money from be­ing spent on the health care law. Then, they want the GOP minor­ity in the Sen­ate to fili­buster any spend­ing bill that would give funds to im­ple­ment the law.
"At that point," Ted Cruz told the Daily Caller, "we simply have to con­tin­ue to stand to­geth­er and not blink."
What We're Following See More »
BACKING OUT ON BERNIE
Trump Won't Debate Sanders After All
2 days ago
THE LATEST
Trump, in a statement: "Based on the fact that the Democratic nominating process is totally rigged and Crooked Hillary Clinton and Deborah Wasserman Schultz will not allow Bernie Sanders to win, and now that I am the presumptive Republican nominee, it seems inappropriate that I would debate the second place finisher. ... I will wait to debate the first place finisher in the Democratic Party, probably Crooked Hillary Clinton, or whoever it may be."
AKNOWLEDGING THE INEVITABLE
UAW: Time to Unite Behind Hillary
3 days ago
THE DETAILS
"It's about time for unity," said UAW President Dennis Williams. "We're endorsing Hillary Clinton. She's gotten 3 million more votes than Bernie, a million more votes than Donald Trump. She's our nominee." He called Sanders "a great friend of the UAW" while saying Trump "does not support the economic security of UAW families." Some 28 percent of UAW members indicated their support for Trump in an internal survey.
AP KEEPING COUNT
Trump Clinches Enough Delegates for the Nomination
4 days ago
THE LATEST
"Donald Trump on Thursday reached the number of delegates needed to clinch the Republican nomination for president, completing an unlikely rise that has upended the political landscape and sets the stage for a bitter fall campaign. Trump was put over the top in the Associated Press delegate count by a small number of the party's unbound delegates who told the AP they would support him at the convention."
TRUMP FLOATED IDEA ON JIMMY KIMMEL'S SHOW
Trump/Sanders Debate Before California Primary?
4 days ago
CAMPAIGNS INJECTED NEW AD MONEY
California: It's Not Over Yet
4 days ago
THE LATEST
"Clinton and Bernie Sanders "are now devoting additional money to television advertising. A day after Sanders announced a new ad buy of less than $2 million in the state, Clinton announced her own television campaign. Ads featuring actor Morgan Freeman as well as labor leader and civil rights activist Dolores Huerta will air beginning on Fridayin Fresno, Sacramento, and Los Angeles media markets. Some ads will also target Latino voters and Asian American voters. The total value of the buy is about six figures according to the Clinton campaign." Meanwhile, a new poll shows Sanders within the margin of error, trailing Clinton 44%-46%.