TAHOE NATIONAL FOREST, Calif.—Deep in the Tahoe National Forest, Lon Henderson is orchestrating a plan to defend a bustling tourist town from inferno.
Clad in a T-shirt and jeans on a cloudless, late-June day, he cuts a casual figure against the verdant pines and firs tightly packed on the Sierra Nevada mountains in the distance. But as the Forest Service ranger for the Yuba River district of the Tahoe, a position he's held since 2018, Henderson is laying the groundwork for an operation that resembles full-scale war.
He envisions chainsaw-wielding foresters slashing dead and dying vegetation, helicopters flying close to the steep grades to ferry away dislodged trees, and fire crews digging fuel breaks before lighting the match to thin out the forest. The looming battle, a proposed large-scale fire-prevention project, already has an ominous name: Rattlesnake Skinner.
"You're trying to manipulate the card game. It's not like you can stack it so that you win every single time," Henderson told National Journal. "There are scenarios [where] no matter what we do this is not winnable. But what we're trying to do is create a majority of scenarios where at least we have even odds."
Despite the wildfire scourge increasingly wreaking havoc on the western U.S., the local Forest Service and its myriad conservation partners are now emboldened. That's because the sweeping, $1.2 trillion infrastructure law signed last year ponied up roughly $3.4 billion in new federal wildfire-prevention funds. And the Biden administration selected the North Yuba region of the Tahoe National Forest for the first tranche of funding recipients.
Local leaders in California—who fear fires racing at highway speeds, days of burnt-orange, smokey skies, and embers catapulting miles—hope the new funds put them on a stronger footing.
"We need local, state, and federal resources to pour in and hammer this problem out," said Hardy Bullock, a Nevada County supervisor.
Henderson, who was born in Canada and owned a resort in New Hampshire after a stint in the U.S. Army, is aiming to release a draft environmental-impact statement this fall for the Rattlesnake Skinner project, which gets its name from a gang of outlaws operating in the area during the 19th-century gold rush. That's a key step in the National Environmental Policy Act process, which ensures public input and full scientific analysis on land-management projects.
The Rattlesnake Skinner operation aims to protect Downieville, a former hub of gold mining in the Wild West days of America's adolescence. The small hamlet is now the regional nerve center for a different, lucrative commodity: recreation and tourism.
Home to a smattering of restaurants, bars, and historic bridges, it hosts the world-renowned, annual Downieville Downhill, a mountain-bike race that touts itself as "big, bad, and beautiful." Throughout the summer, kayakers and rafters paddle the gently-trundling Yuba River that cuts through town. The iconic Pacific Crest Trail, the West's counter to the Appalachian Trail, snakes north to south just to the east of Downieville.
But behind the festivity lurks apocalyptic fire danger.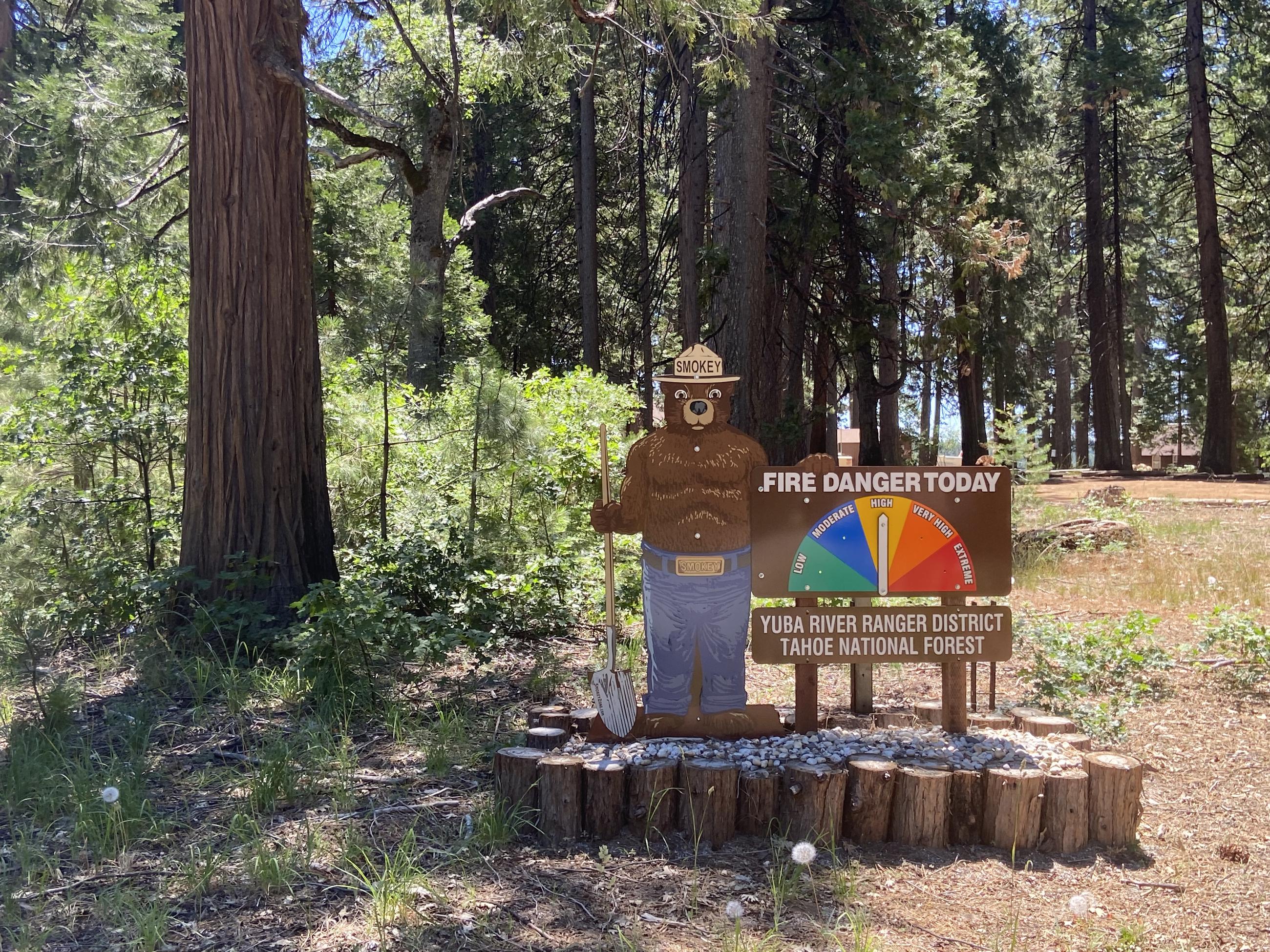 Historic Forest Service policy to suppress fire, dating back generations and widely seen as key to Western expansion, has dramatically overstocked forests. Climate change is fueling rising temperatures, an unprecedented drought, and unusual wind events. And urban sprawl puts more houses and businesses in jeopardy each year.
The National Interagency Fire Center, based in Boise, Idaho, produces data that shows a steep increase in torched acreage annually. More than 10,125,000 acres burned in 2015, the largest total on record. California is ground zero for the epidemic. Four of the 20 largest fires in California history took place last year. One of them, the Dixie fire, burned nearly a million acres just to the south of the Tahoe National Forest.
In 2020, the North Complex fire blazed just miles from the Yuba watershed, laying waste to more than 300,000 acres. From the Oroville Dam up to remote Bucks Lake, California, a sea of jet-black, charred pines litter the landscape. Green vegetation is starting to reemerge on the landscape. And devastated communities, like Berry Creek, are rebuilding.
In May, the small Golden fire set alight the forest just south of Henderson's ranger office in Camptonville. A couple miles south of that, the nearly 1,000-acre Rices fire burned for more than 10 days in late June and early July. A fire is raging now in Yosemite National Park, home to 2,000-year-old sequoias that the Forest Service is equipping with sprinklers. Extreme heat and lightning storms are triggering wildfire red-flag warnings across the Western U.S.
Meanwhile, Downieville is equipped with sirens to warn residents of encroaching fire. A sign heading into town depicts the wildlife fire-threat level on any given day. This is one of the last major expanses of unburned, green landscape in the Sierra Nevada.
"I'm very concerned about it," Matt Jedra, acting forest supervisor of the Tahoe, said in an interview. "It's kind of not a matter of if, it's when; and we can be just like our forests to the north and to the south having a large, landscape-level fire."
The Forest Service is doling out $6.8 million this fiscal year and $25.5 million in total to the North Yuba Forest Partnership to plan and implement Rattlesnake Skinner and many other forest-management projects. Since 2019, the partnership has brought together diverse local stakeholders like the Yuba Water Agency and Camptonville Community Partnership. And it sets the region apart.
"There are a number of landscapes that are up and down the Sierra that have similar conditions. But from the years making the North Yuba [Forest Partnership], everybody just had a vested interest in this and our partners are the main reason for it," Jedra said.
The infrastructure funds range from hundreds of millions of dollars for prescribed fire and "hazardous fuels management," a phrase that refers to disposing of dead and dying vegetation, to smaller sums for firewood infrastructure and a mapping program to depict communities most at risk for fires.
Jedra, in an email on July 12, confirmed that the Forest Service delivered the Tahoe National Forest the infrastructure-law funding in recent days. "We have the funding in the region and are working through the process to get this allocated this month," he said.
The North Yuba Forest Partnership, which earns its name from its location on the northern end of the Yuba watershed, is a multi-faceted forest-management plan stretching from New Bullards Bar Reservoir, 80 miles northeast of Sacramento, to the eastern edge of the watershed 50 miles toward Nevada. It consists of more than a dozen local wildfire-prevention projects.
Forestry crews have already completed major portions of the Trapper and Yuba projects, where the NEPA-required, lengthy environmental reviews were completed in past years. Other projects like Rattlesnake Skinner still need to get NEPA sign-off. Virtually all the projects consist of some combination of thinning small trees and underbrush, mastication, chainsaw work, prescribed fire, and timber sale.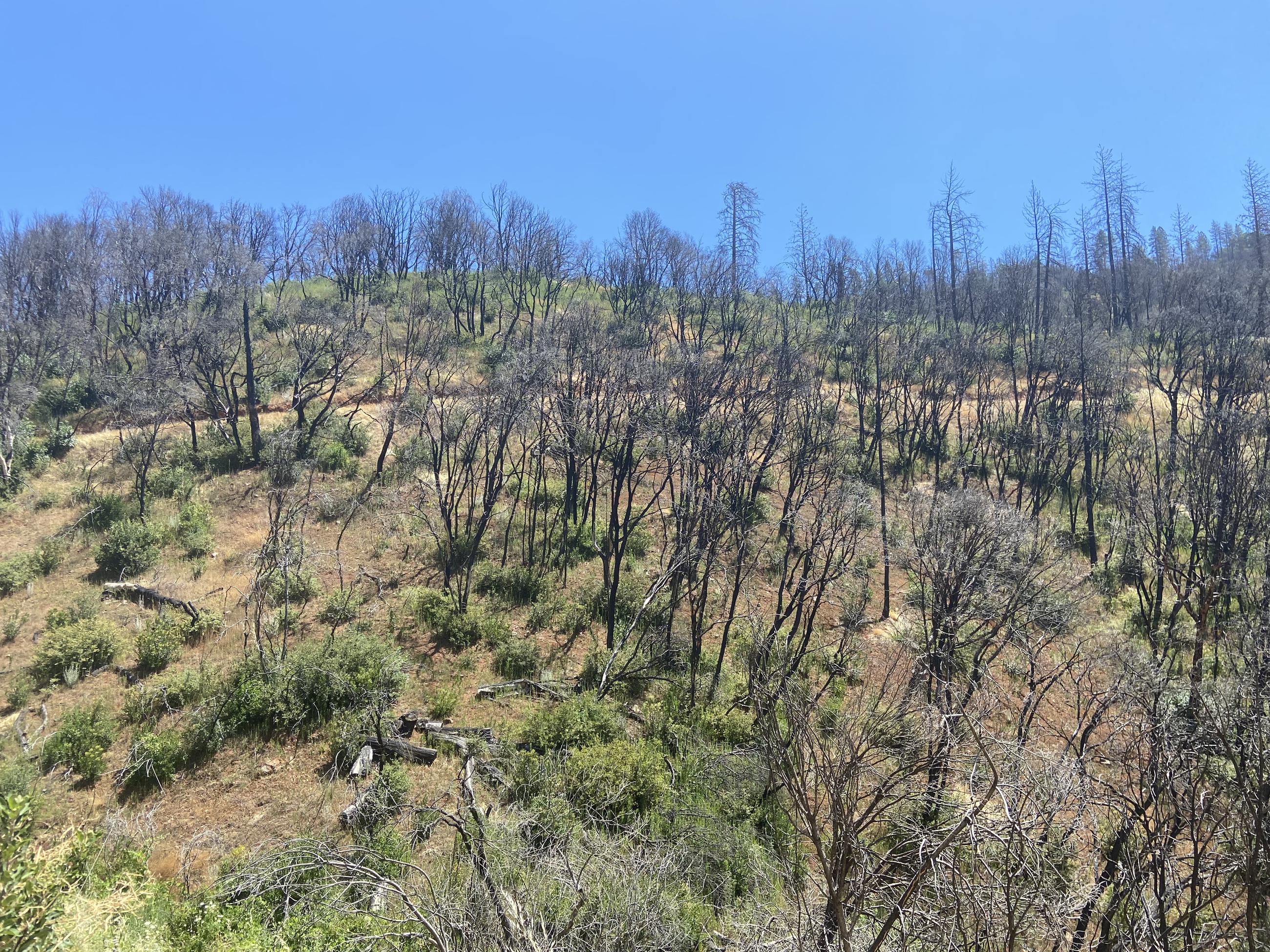 The partnership is governed by the federal Collaborative Forest Landscape Restoration Program, under a 2009 federal statute that lays out the terms for similar public-private forestry pacts. Working off grants and revenue, the NYFP members have been collaborating for years to make fire-mitigation projects a reality. One member, the National Forest Foundation, a national nonprofit partner to the Forest Service chartered by Congress in 1990, often does the field work with the help of contractors.
The NFF and other groups that spearhead the forest-management projects typically need to provide a match, often 20 percent, to receive federal funds. But Henderson and Jedra say they're anticipating a formal announcement from the federal Forest Service to relieve some matching requirements for infrastructure-law funding.
"We're expecting the written version of match requirements any day, but have been verbally already informed," Henderson said in an email on July 12. Michelle Burnett, a FS spokesperson in Washington D.C., declined to say when an announcement on the matching requirements will be made.
Since 2018, another member of the NYFP, Blue Forest Conservation, has been servicing groups like NFF with an innovative Forest Resilience Bond that brings in private capital and allows recipients to pay back the funds over time just like bonds used to pay off highways, bridges, and other hard infrastructure. Phil Saksa, cofounder and chief scientist at Blue Forest, praised the new federal funds in the infrastructure bill but stressed that private capital is still necessary.
"We're looking at likely $80-$100 million, if not more now with inflation, to restore the entire [Yuba] watershed over the next 10-20 years," he said. "With the Forest Resilience Bond commitments, and with the Forest Service and federal commitments, we're probably hitting $50-$60 million."
The gap only grows larger outside of the North Yuba. The Biden administration is aiming to treat 50 million acres for wildfire purposes over the next decade. Before current inflation, treatment for each acre—removing vegetation, pruning trees, or other activities meant to reduce fire hazards—racked up a roughly $1,000 bill on average.
"There's about $3 billion in the infrastructure bill for fuels-reduction treatments. There's about a $50 billion need across the western U.S., both Forest Service and non-Forest Service land," Saksa said. "So there's still a lot of work to be done and a lot of resources needed in spite of the great commitment that was made with the infrastructure bill."
Back at the Rattlesnake Skinner project site, the versatility of the region is on full display. As Henderson spoke from a dusty dirt road overlooking a postcard mountain vista, bikers clad in protective gear raced to trails in either direction. A rag-tag group of three miners shuttled supplies with a small off-road vehicle from a parked airstream trailer to a site around a bend and down into the Tahoe wilderness.
The project aims to preserve the area for all those public-land activities. Without it, Henderson said, a fire could sweep through the area and set Downieville ablaze.
This is the first story in National Journal's four-part series, "California Burning," which explores the federal strategy to tackle wildfires ravaging the western U.S.