Amid a Jan. 6 committee hearing that revealed political intrigue inside the White House, a potential constitutional crisis, and threats of mass resignations at the nation's top law enforcement body, there was one key voice absent.
On Thursday, members of the select House committee investigating the deadly attack on the Capitol heard from three top Trump-era officials at the Justice Department who detailed how the former president tried to conscript the DOJ into advancing false theories of widespread election fraud as the clock wound down on his administration.
"Between Dec. 23 and Jan. 3, the president either called me or met with me virtually every single day with one or two exceptions like Christmas Day," former acting Attorney General Jeffrey Rosen told the panel. "The common element of all of this was the president expressing his dissatisfaction that the Justice Department had, in his view, not done enough to investigate election fraud."
The three former Trump Justice Department officials detailed an administration determined to find a way to use the law enforcement body to sow doubt about the election, culminating in a tense Oval Office meeting days before the violent Jan. 6 riot at the Capitol. But a voice was absent, one that could shed light on the private conversations between Trump and his top lawyers: former White House Counsel Pat Cipollone.
The Jan. 6 committee is trying to secure testimony from Cipollone, who panel member Liz Cheney said Tuesday tried to moderate Trump's impulse to meddle in the DOJ and "stop a number of the president's plans for Jan. 6." Cipollone served as White House counsel from 2018 until Trump left the White House and could potentially offer more information on the events discussed in Thursday's hearing, as well as the 187 minutes it took for Trump to tell the Jan. 6 rioters to go home.
Rep. Bennie Thompson, who chairs the committee, confirmed that the 187 minutes will be the subject of one of the next two hearings.
Cheney publicly called for Cipollone to give testimony at the end of the previous hearing on Tuesday.
Cipollone's absence as a witness before the Jan. 6 committee was noticeable, as Rosen and acting deputy Attorney General Richard Donoghue described an infamous Oval Office meeting on Jan. 3, 2021 in which Rosen and Donoghue sparred with Jeffrey Clark, an environmental lawyer at the DOJ, as Clark and Trump tried to convince them to go along with their plan.
Cipollone sided with Rosen, Donoghue, and another Trump Justice Department official, Steven Engel, during that meeting, opposing Trump's idea to fire Rosen and replace him with Clark. Unlike these three DOJ officials, Cipollone didn't show up as a witness at today's hearing.
Cipollone spoke to the committee in private, but it wasn't recorded, forcing Rep. Adam Kinzinger, who led the hearing, to read out excerpts from the former White House counsel's testimony.
When asked of the benefits of having Cipollone give video testimony, Kinzinger told a group of reporters, "It's always good to have information from that perspective."
"We were able to have an informal interview with him," he said. "We got some information. We do still hope as this investigation is ongoing, he'll come in and do an on-the-record, on-video interview."
Thompson said issuing a subpoena to Cipollone is "not off the table."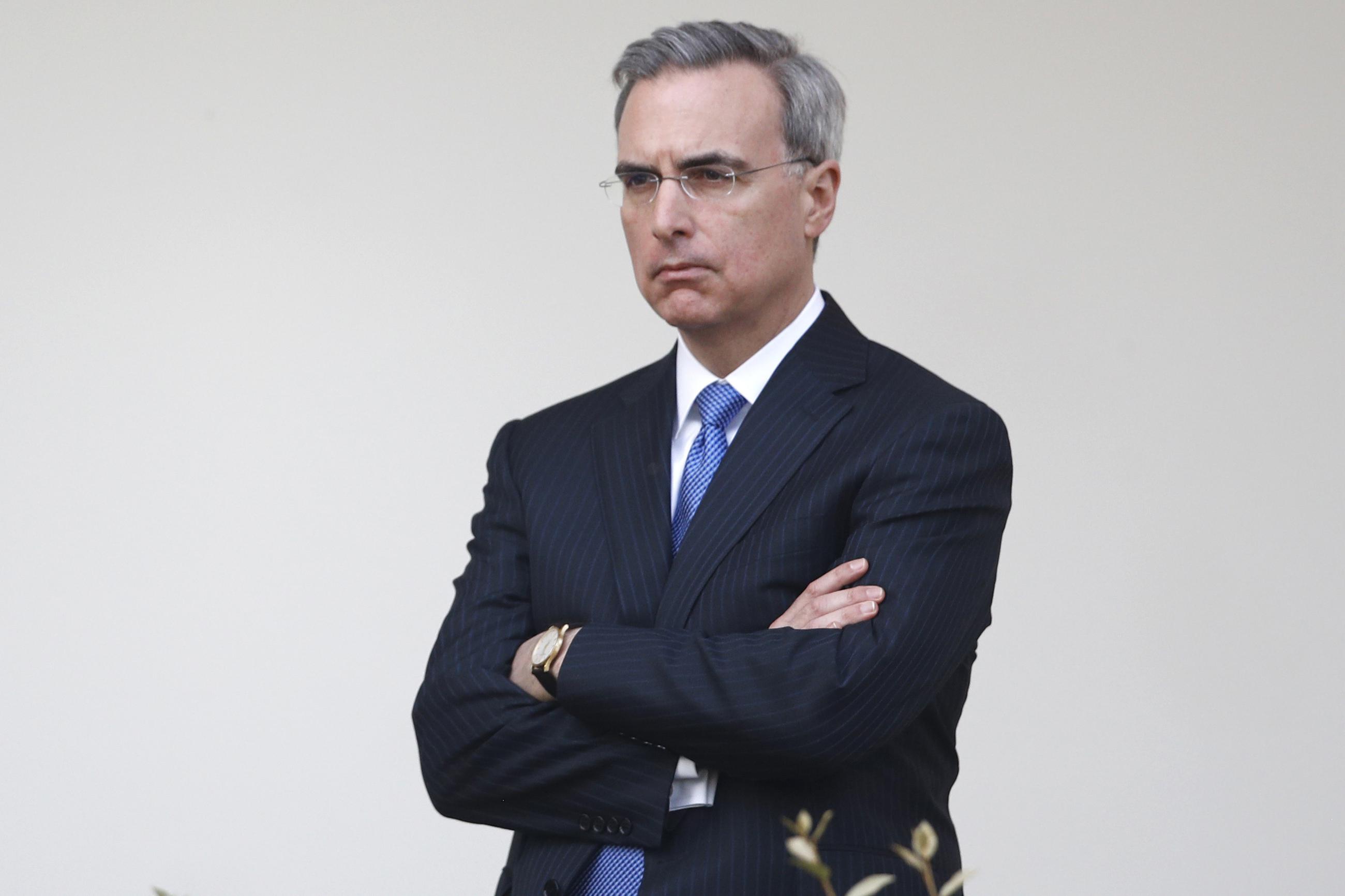 Prior to the Jan. 3 meeting, Clark had asked Rosen and Donoghue to sign a letter, on Justice Department letterhead, falsely claiming a DOJ investigation found evidence that may have impacted the elections in multiple states and recommending certain states appoint a new slate of electors.
The two DOJ officials refused. Trump and Clark took another tack in the Jan. 3 meeting, proposing to fire Rosen and make Clark acting attorney general in order to push false claims of election fraud and appoint a special counsel to investigate the 2020 election results.
It was a comment from Engel that helped sway Trump away from the plan. The story won't be that the DOJ found Trump's claims of massive fraud, he told the president.
"No one is going to read this letter. All anyone is going to think is you went through two attorneys general in two weeks until you found the environmental guy to sign this thing," Engel said.
Trump backed down, dropping his plan to install Clark as the acting attorney general as Rosen and Donoghue convinced the president that there would be mass resignations at the DOJ if he went through with the scheme.
Clark spoke to the Jan. 6 committee in February but invoked the Fifth Amendment more than 125 times, Kinzinger said.
The Oval Office encounter was a page straight out of another presidential scandal 50 years ago: Watergate.
Then, Richard Nixon successfully fired his attorney general to stymie an investigation into the break-in at the Watergate Hotel and the subsequent cover-up.
In October 1973, beset by an unraveling cover-up of the Watergate break-in, Nixon ordered his attorney general, Elliot Richardson to fire Watergate special prosecutor Archibald Cox. Richardson refused and resigned. Nixon's deputy attorney general, William Ruckelshaus, refused and resigned as well.
Solicitor General Robert Bork, however, accepted Nixon's proposal and carried out the order as acting attorney general in what became known as the Saturday Night Massacre.
Unlike Bork, Clark wasn't even third in line to the attorney general's position. Clark was assistant attorney general for environment and natural resources, confirmed in 2018 on a party-line vote in part because he is a climate-change skeptic who represented BP during the Deepwater Horizon oil spill.
"You're an environmental lawyer. How about you go back to your office, and we'll call you when there's an oil spill," Donoghue recalled telling Clark in his recorded testimony, drawing audible laughter from the committee chamber.