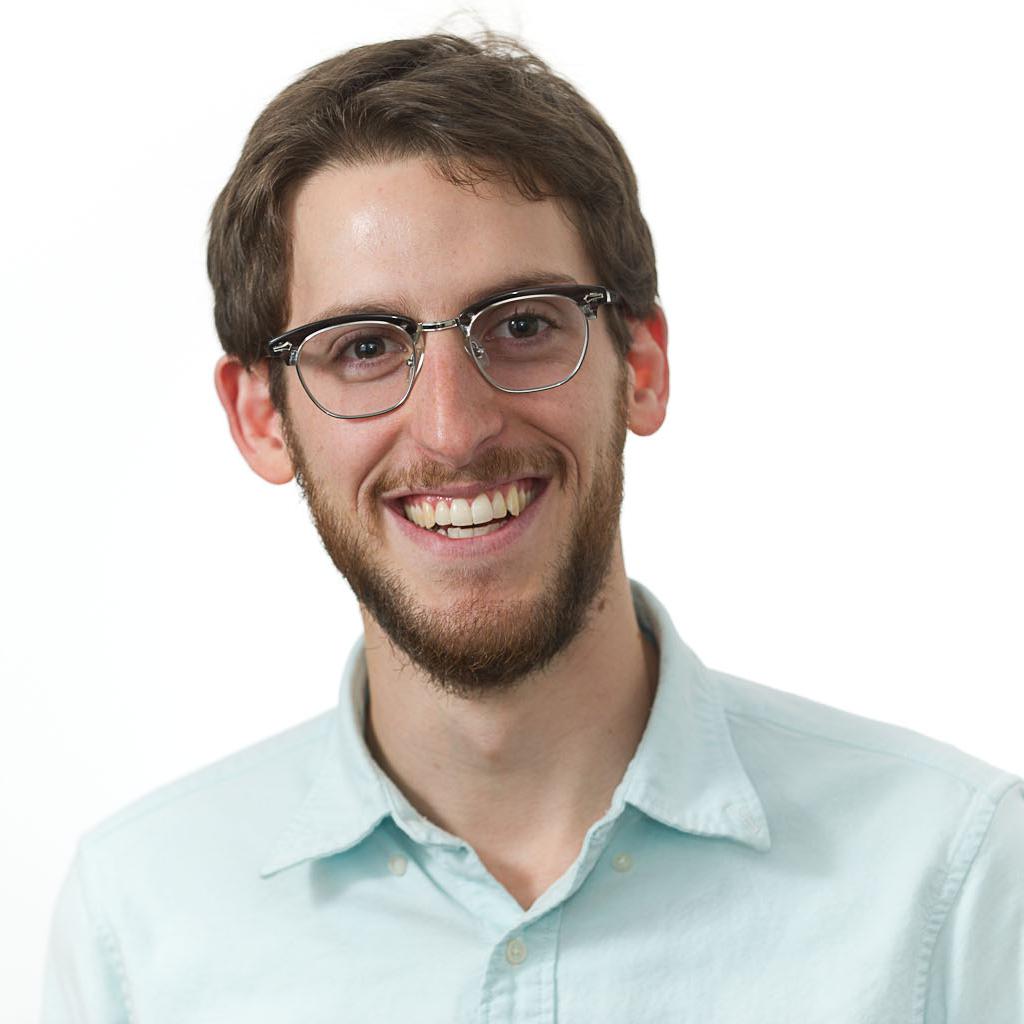 The Mon­gols pierced holes in­to the hands of their fe­male Ja­pan­ese cap­tives. They threaded ropes through the holes to con­nect the wo­men to­geth­er in a long line, and made them march ahead of the Mon­gol sol­diers as a hu­man shield, lead­ing in­to Ja­pan's fort­resses. 
This is said to have taken place in the late 13th cen­tury. But the ter­rible story of hu­man shields doesn't end there.
There are new re­ports this week that the As­sad re­gime in Syr­ia is mov­ing troops in­to ci­vil­ian areas ahead of a pos­sible U.S. mis­sile strike, and pos­sibly pla­cing pris­on­ers in mil­it­ary sites. It's the kind of jaw-drop­ping mil­it­ary tac­tic that is typ­ic­ally scorned by the in­ter­na­tion­al com­munity, and ex­pli­citly banned by the Fourth Geneva Con­ven­tion (of which Syr­ia is a party). It's also the kind of tac­tic that, if used dur­ing a pos­sible U.S. strike, has the po­ten­tial to com­pletely de­ter and de­grade the Obama ad­min­is­tra­tion's plans for quick, re­l­at­ively pain­less, and lim­ited ac­tion.
This isn't the first time we've heard of the Syr­i­an re­gime pos­sibly us­ing hu­man shields. The U.N. an­nu­al re­port on Chil­dren and Armed Con­flict re­leased in June 2012 in­cluded the Syr­i­an armed forces on the list of parties that re­cruit, use, or ab­use chil­dren in armed con­flict. The re­port spe­cific­ally ac­cused Syr­i­an troops of us­ing chil­dren as young as 8 as hu­man shields dur­ing raids. In March, based on wit­ness re­ports, Hu­man Rights Watch ac­cused the Syr­i­an gov­ern­ment of hav­ing "en­dangered loc­al res­id­ents by for­cing them to march in front of the army dur­ing re­cent ar­rest op­er­a­tions, troop move­ments, and at­tacks on towns and vil­lages in north­ern Syr­ia."
Among tyr­an­nic­al re­gimes, the use of hu­man shields has an in­fam­ous re­cent his­tory. NATO wor­ried that forces loy­al to Libya's Muam­mar el-Qad­dafi were us­ing ci­vil­ians to pro­tect them­selves in April 2011. Liby­an rebels claimed that Au­gust that the gov­ern­ment was us­ing hu­man shields in Qad­dafi's birth­place of Sirte.
But per­haps the most no­tori­ous re­cent pro­ponent of hu­man shields was Ir­aq's Sad­dam Hus­sein. Hus­sein used "thou­sands of for­eign and Ir­aqi ci­vil­ians as hu­man shields in bids to ma­nip­u­late do­mest­ic and in­ter­na­tion­al opin­ion and de­ter mil­it­ary ac­tion against his re­gime" when he was in con­flict with the West, ac­cord­ing to a Janu­ary 2003 CIA re­port. The CIA al­leges that in 1990, Hus­sein "held more than 800 West­ern, Ja­pan­ese, and Kuwaiti na­tion­als" in Ir­aq and Kuwait to de­fend his re­gime from an at­tack to end its in­va­sion of Kuwait. In 1997, Hus­sein "en­ticed or co­erced" thou­sands of Ir­aqi ci­vil­ians to act as vol­un­tary hu­man shields to ward against an at­tack after Ir­aq re­fused to let U.N. in­spect­ors in­to some sites. Ir­aqi men, wo­men, and chil­dren served as hu­man shields at roughly 80 palaces and fa­cil­it­ies dur­ing the crisis.
The CIA re­port was re­leased at a sig­ni­fic­ant time, just months ahead of "shock and awe" and the be­gin­ning of Amer­ica's war with Ir­aq. For his part, Pres­id­ent Bush warned in a Feb­ru­ary 2003 speech that Hus­sein "re­gards the Ir­aqi people as hu­man shields." The CIA re­port ex­pressed con­cern that the Ir­aqi re­gime was again pre­par­ing to use hu­man shields ahead of a co­ali­tion strike, and was act­ively court­ing vo­lun­teers from in­ter­na­tion­al an­ti­war groups.
Those vo­lun­teers, in­clud­ing Amer­ic­an and Brit­ish act­iv­ists, showed up and were wel­comed with open arms. They stayed in cushy Bagh­dad ho­tels, and it was "al­most like be­ing on hol­i­day," one of the act­iv­ists said in a March 2013 BBC in­ter­view. To their chag­rin, the act­iv­ists wound up be­ing moved by an Ir­aqi li­ais­on to in­fra­struc­ture sites, not big ci­vil­ian areas. By the time the bomb­ings oc­curred, there were between 25 and 100 hu­man-shield act­iv­ists in the coun­try, and none of the sites they were pro­tect­ing were hit.
Now act­iv­ists have ar­rived in Syr­ia, too. Ac­cord­ing to Ir­an's PressTV and Rus­sia's RT, Syr­i­ans call­ing them­selves a hu­man shield have crowded around some mil­it­ary build­ings in the coun­try. "I'm a nor­mal cit­izen, I'm not a gov­ern­ment em­ploy­ee, and I do not do any­thing in the gov­ern­ment," a wo­man says in an in­ter­view with PressTV. "When I heard about this cam­paign, I came with my fam­ily."
An­ti­war pro­test­ers with du­bi­ous back­ing and re­ports of re­gime use of hu­man shields didn't work to halt a U.S. at­tack on Ir­aq in 2003. With a po­ten­tial hu­man-shield crisis on our hands again, we'll soon see if a pos­sible ci­vil­ian dis­aster can be avoided.
What We're Following See More »
TWO-THIRDS
Voters Want Medical Records
9 hours ago
THE DETAILS
Even though they dislike both of them, the American people want to know that its presidential candidates are healthy. "Nearly two-thirds of registered voters think presidential candidates should release details about their medical histories, according to a new Morning Consult poll." In the new poll, 64 percent of Americans say the candidates should release their medical reports, up nine percent from May.
OPTIMISM ABOUT STATE OF ECONOMY
Yellen Paves Way For Interest Rate Hike
10 hours ago
THE DETAILS
In a speech Friday at the Federal Reserve's Jackson Hole summit, Fed chair Janet Yellen sounded an optimistic tone about the state of the American economy, before implying that a hike in interest rates is on the horizon. The Fed "continues to anticipate that gradual increases in the federal funds rate will be appropriate over time to achieve and sustain employment and inflation near our statutory objectives," Yellen said in her address.
10 CASES
Study Finds Little Evidence of Voter Fraud
11 hours ago
THE DETAILS
While politicians argue over whether or not to be worried about potential voter fraud come November, a study tells us it is not a legitimate concern. "A News21 analysis four years ago of 2,068 alleged election-fraud cases in 50 states found that while some fraud had occurred since 2000, the rate was infinitesimal compared with the 146 million registered voters in that 12-year span. The analysis found only 10 cases of voter impersonation, the only kind of fraud that could be prevented by voter ID at the polls."
$7.3 MILLION IN JULY
Donations to DNC Relied on 'Workaround'
11 hours ago
THE DETAILS
The Democratic National Committee's "influx of money" in July "owes in part to an unprecedented workaround of political spending limits that lets the party tap into millions of dollars more" from Hillary Clinton's biggest donors. "At least $7.3 million of the DNC's July total originated with payments from hundreds of major donors who had already contributed the maximum $33,400 to the national committee." Those payments were "first bundled by the Hillary Victory Fund and then transferred to the state Democratic parties, which effectively stripped the donors' names and sent the money to the DNC as a lump sum."
PROCEDURES NOT FOLLOWED
Trump Not on Ballot in Minnesota
1 days ago