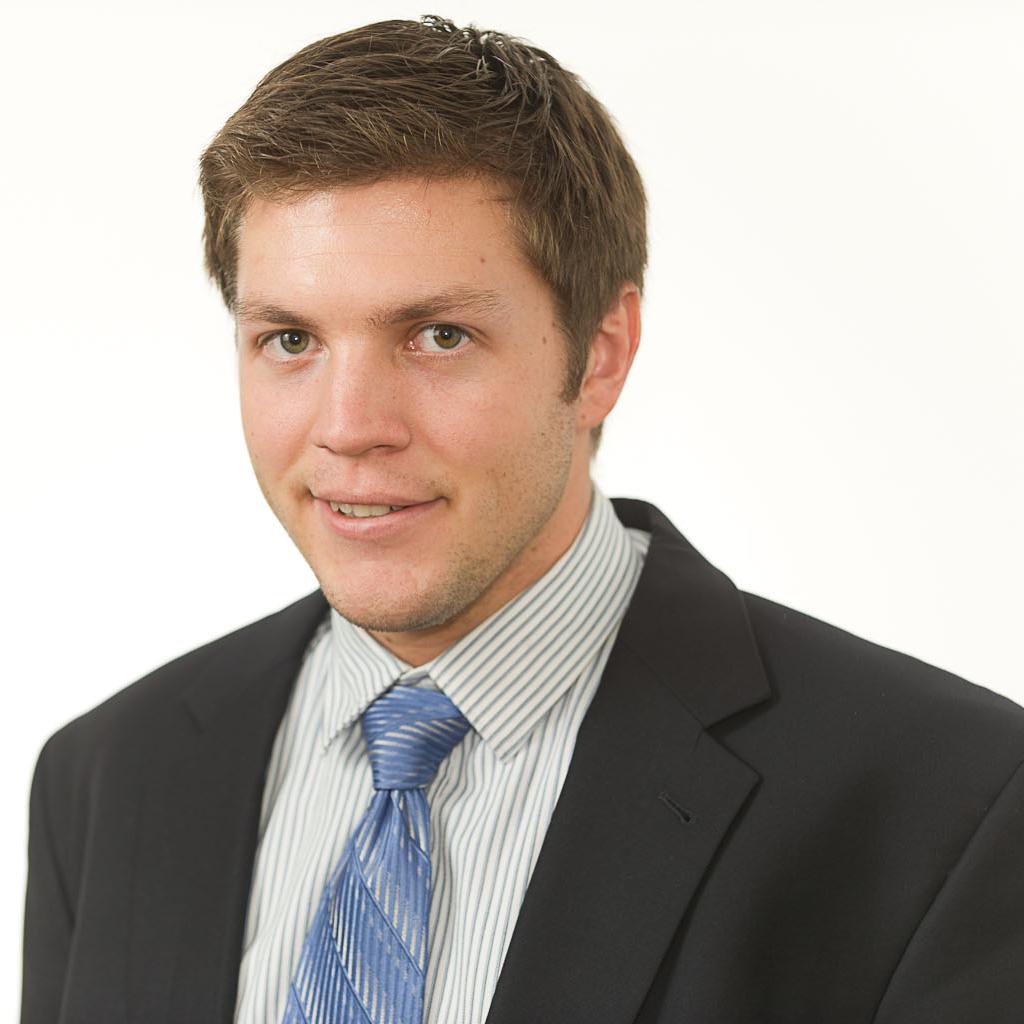 When re­tired bas­ket­ball star Sha­quille O'Neal turned up at a Wash­ing­ton school to help pro­mote first lady Michelle Obama's "Let's Move!" cam­paign Fri­day, the re­sponse was swift. Be­cause he pro­motes his own line of sug­ary drinks, health ad­voc­ates ques­tioned his ded­ic­a­tion to fight­ing obesity.
"I won­der wheth­er a part­ner­ship with Sha­quille O'Neal does more harm than good," said Margo Wootan, dir­ect­or of nu­tri­tion policy at the Cen­ter for Sci­ence in the Pub­lic In­terest.
It cer­tainly wasn't the first time sports fig­ures have been part of selling policy — or the first time it drew com­plaints. Just as they help sell shoes and sports drinks, ath­letes and their teams have in­creas­ingly been used by gov­ern­ment agen­cies to pro­mote their pro­grams, from Obama­care and en­vir­on­ment­al pro­tec­tion to mil­it­ary ser­vice. The res­ults have been mixed.
But the po­lar­iz­ing de­bate hasn't kept all sports or­gan­iz­a­tions from get­ting in­volved. The Bal­timore Ravens, soon to mount a de­fense of their 2012 Su­per Bowl title, an­nounced a part­ner­ship last week with Mary­land Health Con­nec­tion to help pro­mote the new Af­ford­able Care Act in­sur­ance mar­ket­place.
The part­ner­ship is de­signed to boost out­reach ef­forts less than one month be­fore the ex­changes launch Oct. 1. Of­fi­cials es­tim­ate that more than 70 per­cent of un­in­sured Marylanders have watched, listened to, or at­ten­ded a Ravens game in the past year, and the part­ner­ship will in­clude a paid-me­dia cam­paign on tele­vi­sion, ra­dio, and Web.
The Ravens are not the only team to pro­mote pieces of the Af­ford­able Care Act. The Wash­ing­ton Na­tion­als tapped pres­id­en­tial mas­cot Teddy Roosevelt to tout the in­sur­ance ex­changes in Ju­ly. In­di­vidu­al ath­letes have also got­ten in­volved. Former NBA star Earvin "Ma­gic" John­son paid a vis­it to the White House late last month and tweeted out a re­mind­er about the ex­changes.
Many of these ef­forts have not been polit­ic­ally pop­u­lar.
Earli­er this year, Health and Hu­man Ser­vices Sec­ret­ary Kath­leen Se­beli­us's an­nounce­ment that the ad­min­is­tra­tion was talk­ing about pro­mo­tion with sports or­gan­iz­a­tions — spe­cific­ally, the Na­tion­al Foot­ball League — pro­duced a back­lash. Sen­ate Re­pub­lic­an lead­ers sent let­ters to six pro­fes­sion­al sports leagues — the NFL, Ma­jor League Base­ball, the Na­tion­al Bas­ket­ball As­so­ci­ation, the Na­tion­al Hockey League, the Pro­fes­sion­al Golfers' As­so­ci­ation of Amer­ica, and NAS­CAR — im­plor­ing them not to pro­mote Obama­care.
"Giv­en the di­vis­ive­ness and per­sist­ent un­pop­ular­ity of this bill, it is dif­fi­cult to un­der­stand why an or­gan­iz­a­tion like yours would risk dam­aging its in­clus­ive and apolit­ic­al brand by lend­ing its name to its pro­mo­tion," wrote Sen­ate Minor­ity Lead­er Mitch Mc"‹Con­nell, R-Ky., and Sen­ate Minor­ity Whip John Cornyn, R-Texas, in their let­ter to the NFL.
The NFL backed away from any in­volve­ment.
The of­fices of Mc­Con­nell and Cornyn did not re­spond to re­quests for com­ment on the Ravens' part­ner­ship. But the NFL did. "It was a team de­cision," NFL spokes­man Bri­an Mc­Carthy wrote in an e-mail. "We have not had any fur­ther dis­cus­sion with the ad­min­is­tra­tion."
Amer­ic­ans for Tax Re­form, an an­ti­tax group, also re­spon­ded to the Ravens an­nounce­ment, start­ing an on­line pe­ti­tion against the part­ner­ship. "They're about to com­mit an un­sports­man­like pen­alty against foot­ball fans every­where by shov­ing slick new Obama­care ads down fans' throats," it said.
In oth­er cases, the costs of pro­mot­ing policy through sports have raised eye­brows. The armed ser­vices, for ex­ample, have cut back — but not elim­in­ated — the use of sports pro­mo­tions. While the Army, Navy, and Mar­ine Corps have ended their NAS­CAR spon­sor­ships, the Na­tion­al Guard is pay­ing a total of $53 mil­lion on mo­tor-sports and wrest­ling pro­mo­tions, in­clud­ing its spon­sor­ship of driver Dale Earnhardt Jr. An amend­ment by Rep. Betty Mc­Col­lum, D-Minn., to lim­it such spon­sor­ships has failed in the House for the past three years.
In oth­er cases, teams that have taken no dir­ect in­volve­ment in policy pro­mo­tion have been used to il­lus­trate ad­min­is­tra­tion-backed ef­forts. In Au­gust, the En­vir­on­ment­al Pro­tec­tion Agency — which reg­u­larly uses Pres­id­ent Obama's #Ac­tOn­Cli­mate Twit­ter hasht­ag — pub­lished a "Green Sports Score­card" high­light­ing teams and sports ven­ues that have taken steps to re­duce car­bon pol­lu­tion and cli­mate change.
For ex­ample, the Seattle Mar­iners in­stalled an LED score­board, drop­ping elec­tri­city con­sump­tion by more than 90 per­cent; the Phil­adelphia Eagles have switched many of their clean­ing products to en­vir­on­ment­ally friendly brands; and the Clev­e­land In­di­ans have ex­pan­ded their sta­di­um re­cyc­ling fa­cil­it­ies to cut waste.
EPA's score­card also in­cluded a link to Obama's cli­mate ac­tion plan and high­lighted the pres­id­ent's ef­forts on cli­mate change.
The Let's Move! cam­paign has pur­sued a broad range of part­ner­ships in the sports world. Par­ti­cipants have in­cluded the L.A. Galaxy, ten­nis great An­dre Agassi, U.S. Olympi­ans, and a host of MLB and NFL play­ers, coaches, and ex­ec­ut­ives.
But O'Neal's pro­mo­tion of Soda Shaq, a drink pro­duced by Ari­zona Bever­ages that hit stores this sum­mer, im­me­di­ately drew fire.
"I un­der­stand that they want to find stars that will ap­peal to chil­dren and that will get good vis­ib­il­ity," Wootan said, "but, at the same time, you have to be care­ful about the kind of mes­sage that it sends."
What We're Following See More »
SEVEN-POINT LEAD IN A FOUR-WAY
Quinnipiac Has Clinton Over 50%
50 minutes ago
THE LATEST
Hillary Clinton leads Donald Trump 51%-41% in a new Quinnipiac poll released today. Her lead shrinks to seven points when the third-party candidates are included. In that scenario, she leads 45%-38%, with Gary Johnson pulling 10% and Jill Stein at 4%.
PROCEDURES NOT FOLLOWED
Trump Not on Ballot in Minnesota
2 hours ago
MIGHT STILL ACCEPT FOREIGN AND CORPORATE MONEY
Chelsea to Stay on Board of Clinton Foundation
3 hours ago
THE LATEST
Is the Clinton family backtracking on some of its promises to insulate the White House from the Clinton Foundation? Opposition researchers will certainly try to portray it that way. A foundation spokesman said yesterday that Chelsea Clinton will stay on its board, and that the "foundation's largest project, the Clinton Health Access Initiative, might continue to accept foreign government and corporate funding."
INTERCEPT IN MIDDLE EAST
Navy Calls Iranian Ships' Actions Dangerous, Unprofessional
4 hours ago
THE LATEST
"Four Iranian ships made reckless maneuvers close to a U.S. warship this week, the Pentagon said Thursday, in an incident that officials said could have led to dangerous escalation." The four Iranian vessels engaged in a "high-speed intercept" of a U.S. destroyer in the Strait of Hormuz. A Navy spokesman said the Iranina actions "created a dangerous, harassing situation that could have led to further escalation including additional defensive measures" by the destroyer.
$300 SAVINGS CARD
Under Pressure, EpiPen Maker Drops Prices
4 hours ago
THE LATEST
Amid public outcry and the threat of investigation by the Senate Judiciary Committee, Mylan has agreed to effectively drop the price of EpiPens. "The company, which did not lower the drug's list price, said it would reduce the patient cost of EpiPen through the use of a savings card, which will cover up to $300 of EpiPen 2-Pak."