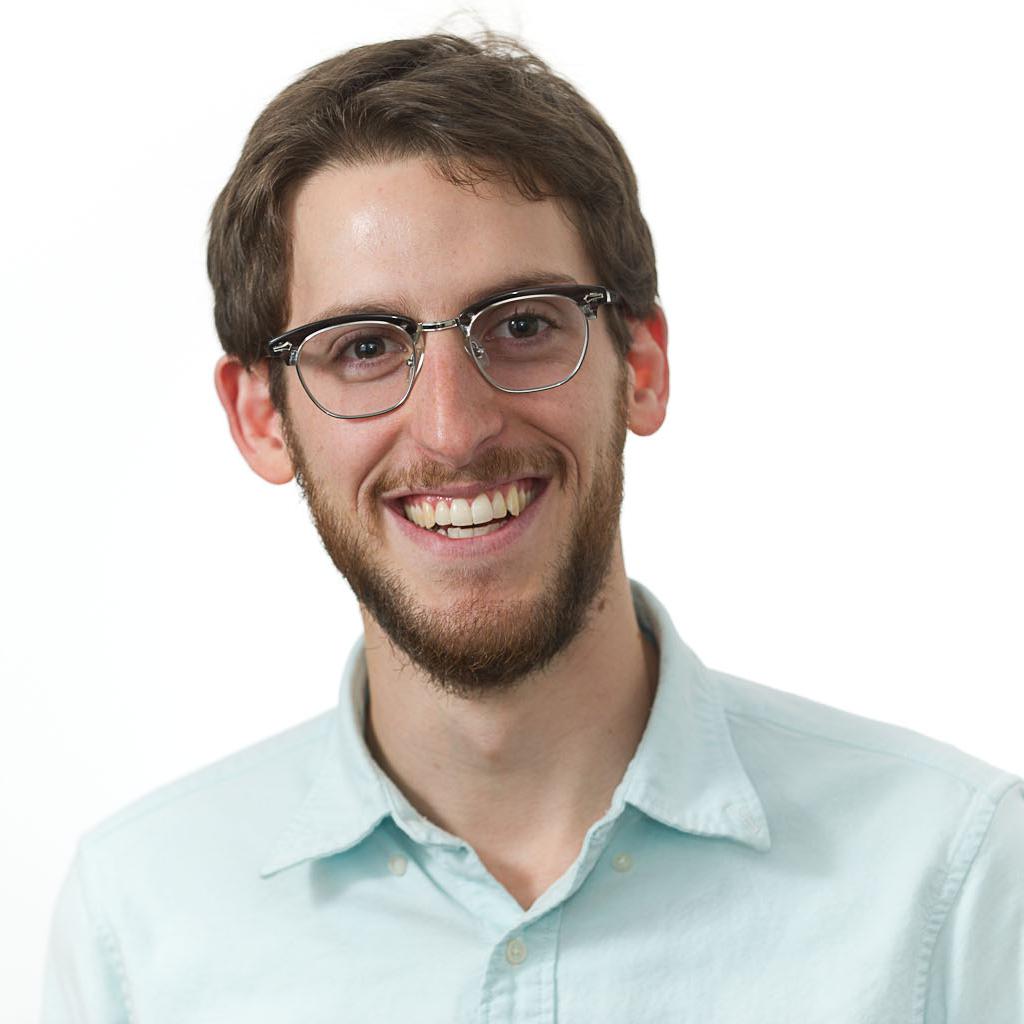 "I trust Sen­at­or Kerry, and I think he is earn­est," Syr­i­an Pres­id­ent Bashar al-As­sad told PBS's Charlie Rose. "I'm con­vinced Pres­id­ent Obama wants to do something pos­it­ive [on Middle East peace]," he con­tin­ued. "But I'm not con­vinced that the in­sti­tu­tion would al­low Pres­id­ent Obama to do what he wants to do with Syr­ia and in oth­er sub­jects and is­sues."
This was in May, 2010. In a lengthy in­ter­view with Rose, As­sad re­flec­ted on re­la­tions between the U.S. and Syr­ia, and on how John Kerry, then chair­man of the Sen­ate For­eign Re­la­tions Com­mit­tee, and the pres­id­ent were look­ing to im­prove the re­la­tion­ship.
Three years later, much is dif­fer­ent. In a new in­ter­view with Rose on the eve of pos­sible U.S. strikes against Syr­ia, As­sad says that his coun­try will look to re­tali­ate if an at­tack does hap­pen, and that the U.S. and its al­lies should "ex­pect every ac­tion." But as As­sad said in 2010, "the in­sti­tu­tion" — also known as Con­gress — may not just let Obama do what he wants. 
Here are the high­lights from As­sad's 2010 in­ter­view, with the full video.
As­sad on the United States' track re­cord in the Middle East
We are won­der­ing about what strategy the United States has to­ward the dif­fer­ent con­flict, wheth­er Ir­aq, Afgh­anistan, peace pro­cess, and any oth­er main con­flict. But I'm talk­ing about dif­fer­ent ad­min­is­tra­tions, not only this ad­min­is­tra­tion. The ques­tion that we asked too many of­fi­cials is, what is your strategy? They only put the title of sta­bil­ity, but sta­bil­ity is the fi­nal — is the goal of all — the fi­nal stage or the fi­nal end of solv­ing all the oth­er prob­lems.

So the United States ad­min­is­tra­tion has been fail­ing, fail­ing, and fail­ing, in still solv­ing the prob­lems. Why? This is re­lated to what I said that the re­gion has changed. They have to ad­opt dif­fer­ent ap­proach to­ward our re­gion. They can­not ad­opt the same ap­proach.
On the role the U.S. should play in the re­gion
If they want to play the role of the ar­bit­er, they can­not play that role while they are sided with the Is­rael­is. They have to be im­par­tial ar­bit­er. They are not. And they were nev­er im­par­tial ar­bit­ers since the be­gin­ning of the peace pro­cess. 

They have to gain the trust of the dif­fer­ent play­ers. If you don't have good re­la­tions with Syr­ia, how can Syr­ia de­pend on you as ar­bit­er?
On his re­la­tion­ship with John Kerry
I trust Sen­at­or Kerry. I trust Sen­at­or Kerry, and I think he is earn­est. And I met him five times be­fore this meet­ing. I met him five times in very dif­fi­cult cir­cum­stances. So what he said, he said what he means.
On the U.S. polit­ic­al sys­tem
CHARLIE ROSE: You seem to be say­ing that Pres­id­ent Obama has the right ideas but you're not sure that he can act on them.

AS­SAD: No, be­cause he can­not, be­cause you have in­sti­tu­tions in the United States. You have your polit­ic­al sys­tem. It is not only the pres­id­ent. If it's only the pres­id­ent, we could blame the pres­id­ent. We can say that he didn't do what he had to do.

But you have the in­sti­tu­tions and you have the Con­gress. For ex­ample, the am­bas­sad­or to Syr­ia who was about to come, but the Con­gress, the Re­pub­lic­ans in the Con­gress op­posed it re­cently. So that is why I said it's not that the pres­id­ent doesn't want to or he can­not do something. It is about the whole polit­ic­al sys­tem that you have in the United States. And you know more than me about it.
On U.S. un­der­stand­ing of Ir­an and the Middle East
They mis­un­der­stand the re­gion, def­in­itely. And that some­times is nor­mal be­cause it is dif­fer­ent cul­ture very far away.

But after the 11th of Septem­ber, at least after the 11th of Septem­ber, you should learn more about what is hap­pen­ing be­hind the ocean. It is not about what you think. It is about what we think. They have to un­der­stand the so­ci­ety, the cul­ture in this re­gion, and in the rest of the world that this re­gion, be­cause it is com­plic­ated….

They don't un­der­stand that we want peace. But if you want peace, it doesn't mean — to sign's peace treaty, it doesn't mean we sign ca­pit­u­la­tion agree­ment. That's what they don't un­der­stand. There is a big dif­fer­ent between ca­pit­u­la­tion agree­ment and peace treaty.

Peace treaty means hav­ing all your rights. This is the second about Ir­an, the nuc­le­ar is­sue. The nuc­le­ar fight is about Ir­an hav­ing the right to have peace­ful nuc­le­ar re­act­or. You can­not deal with Ir­an through the Se­cur­ity Coun­cil through threats.
What We're Following See More »
TWO-THIRDS
Voters Want Medical Records
11 hours ago
THE DETAILS
Even though they dislike both of them, the American people want to know that its presidential candidates are healthy. "Nearly two-thirds of registered voters think presidential candidates should release details about their medical histories, according to a new Morning Consult poll." In the new poll, 64 percent of Americans say the candidates should release their medical reports, up nine percent from May.
PROCEDURES NOT FOLLOWED
Trump Not on Ballot in Minnesota
1 days ago
MOB RULE?
Trump on Immigration: 'I Don't Know, You Tell Me'
1 days ago
THE LATEST
Perhaps Donald Trump can take a plebiscite to solve this whole messy immigration thing. At a Fox News town hall with Sean Hannity last night, Trump essentially admitted he's "stumped," turning to the audience and asking: "Can we go through a process or do you think they have to get out? Tell me, I mean, I don't know, you tell me."
BIG CHANGE FROM WHEN HE SELF-FINANCED
Trump Enriching His Businesses with Donor Money
3 days ago
WHY WE CARE
Donald Trump "nearly quintupled the monthly rent his presidential campaign pays for its headquarters at Trump Tower to $169,758 in July, when he was raising funds from donors, compared with March, when he was self-funding his campaign." A campaign spokesman "said the increased office space was needed to accommodate an anticipated increase in employees," but the campaign's paid staff has actually dipped by about 25 since March. The campaign has also paid his golf courses and restaurants about $260,000 since mid-May.
QUESTIONS OVER IMMIGRATION POLICY
Trump Cancels Rallies
3 days ago
THE LATEST
Donald Trump probably isn't taking seriously John Oliver's suggestion that he quit the race. But he has canceled or rescheduled rallies amid questions over his stance on immigration. Trump rescheduled a speech on the topic that he was set to give later this week. Plus, he's also nixed planned rallies in Oregon and Las Vegas this month.