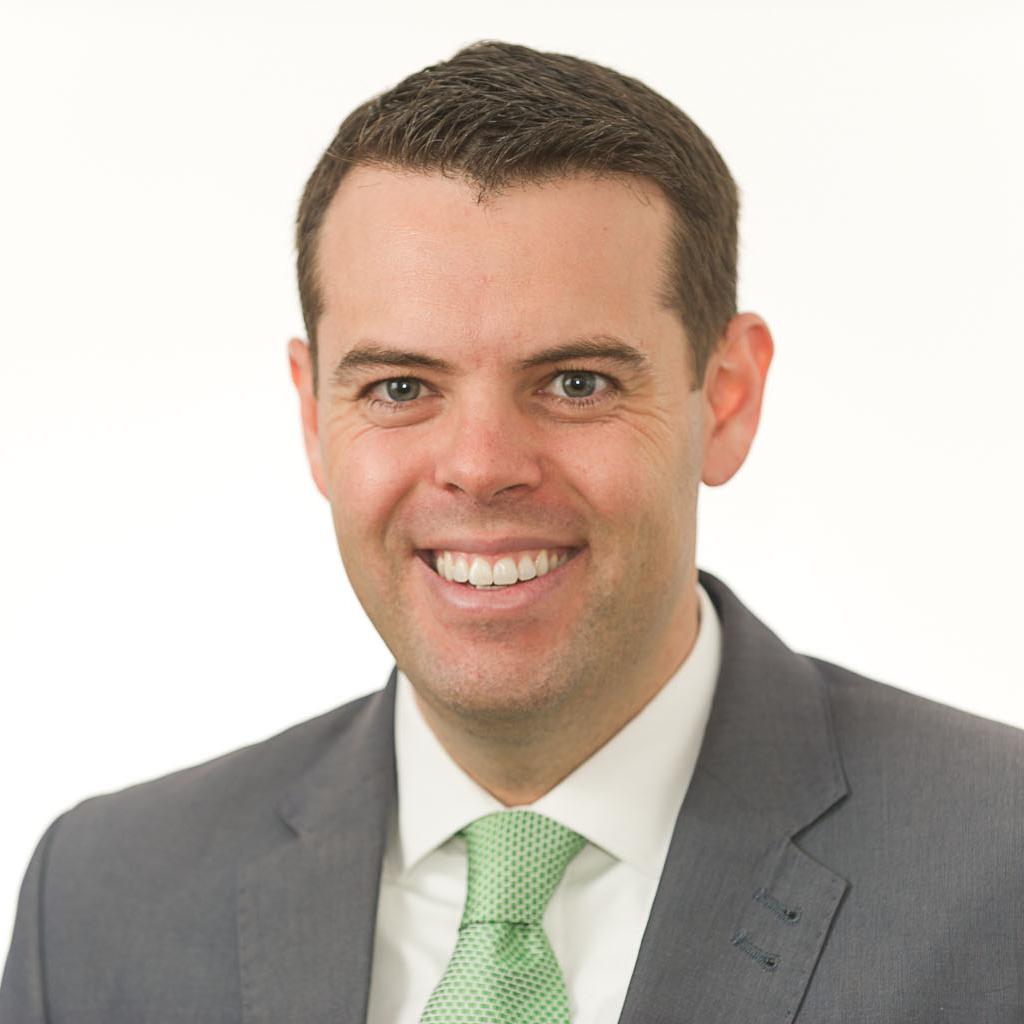 Sept. 12, 2013, 4:10 p.m.
Less than 24 hours after Rep. Peter King first sug­ges­ted he was in­ter­ested in run­ning for pres­id­ent in 2016, the out­spoken New York Re­pub­lic­an was mic'd up and star­ing in­to a morn­ing tele­vi­sion live shot.
King had wanted a big­ger plat­form for his hawk­ish take on for­eign policy — es­pe­cially as his ideo­lo­gic­al GOP rival, Sen. Rand Paul of Ken­tucky, garnered ever more at­ten­tion for his dovish and liber­tari­an pro­nounce­ments. For King, float­ing his own name as a pres­id­en­tial hope­ful turned out to be just the trick. "I'm not do­ing this just to stop Rand Paul, be­lieve me," King says. "But I do be­lieve we need a strong na­tion­al de­fense policy."
In the months be­fore his Ju­ly pres­id­en­tial mus­ings, King had av­er­aged few­er than one Sunday show ap­pear­ance a month. Af­ter­ward? He was a mag­net for TV book­ers, spin­ning through the stu­di­os of CNN, ABC, CBS, and Fox News on four straight Sundays — the last of which pit­ted King op­pos­ite Paul. He was on NBC's Meet the Press last week.
The King me­dia boom­let is the latest proof that hav­ing your name in the pres­id­en­tial hop­per is one of the most valu­able cur­ren­cies in Amer­ic­an polit­ics. It cre­ates an in­flux of me­dia at­ten­tion and a po­ten­tial na­tion­al base for cam­paign cash. Be­ing asked "the ques­tion" is of value, even if you've planted the query your­self or answered it without be­ing asked in the first place. "There's al­most no down­side to feed­ing the be­gin­ning of the be­gin­ning of the con­ver­sa­tion," says vet­er­an Re­pub­lic­an strategist Mike Murphy. "When the me­dia switches in­to who-is-run­ning mode, like they are right now, it costs you noth­ing to throw one of your logs onto their bon­fire."
It's why so many politi­cians are test­ing the pres­id­en­tial wa­ters these days — with vis­its to the key early primary states of Iowa, New Hamp­shire, and South Car­o­lina. They get a na­tion­al mega­phone for the price of a plane tick­et and a press re­lease. Off went former Sen. Scott Brown, R-Mass., tour­ing the Iowa State Fair­grounds, corn dog in hand, last month. Texas Gov. Rick Perry, whose 2012 GOP bid flopped badly, an­nounced he's mulling 2016 and head­ing back to Iowa this fall. Sen. Ted Cruz, R-Texas, vis­ited this sum­mer and made a show of re­noun­cing his Ca­na­dian cit­izen­ship. He's headed back again to head­line an Iowa Re­pub­lic­an Party fun­draiser in Oc­to­ber. Even Sen. Amy Klobuchar, a Min­nesota Demo­crat without any dis­cern­ible na­tion­al fol­low­ing, traveled to the leadoff-caucus state to speak to party loc­als this sum­mer. "It's nice to be on the list," said Klobuchar of the 2016 chat­ter dur­ing her Iowa vis­it, as if that wasn't the point.
"You should nev­er say nev­er in this busi­ness," failed 2004 Demo­crat­ic can­did­ate Howard Dean told CNN this sum­mer. No sur­prise: He's keep­ing the door ajar for 2016.
No House mem­ber has as­cen­ded dir­ectly to the White House since James Gar­field in 1880. But Rep. Steve King, R-Iowa, is non­ethe­less talk­ing up a pres­id­en­tial run, hav­ing vis­ited New Hamp­shire and South Car­o­lina this sum­mer. The tim­ing of his tri­al bal­loon co­in­cided nicely with his "Stop Am­nesty" tour — doub­ling up on cov­er­age.
The 2012 pres­id­en­tial cam­paign gave Re­pub­lic­ans an un­usu­al in­cent­ive to run. Vir­tu­ally every de­clared GOP can­did­ate, from Rep. Michele Bach­mann to pizza mag­nate Her­man Cain to former House Speak­er Newt Gin­grich, graced the top of the polls at some point. And even the losers can end up win­ning: Gin­grich is the new co­host of CNN's Cross­fire. The 2008 GOP run­ner-up, Mike Hucka­bee (who hasn't "ruled it out" for 2016), got a show on Fox News.
The money game, too, en­cour­ages seri­al pres­id­en­tial ex­plor­a­tions. Steve King, for in­stance, watched last cycle as Bach­mann's cam­paign helped her leapfrog him as the go-to voice for angry tea parti­ers — and the re­cip­i­ent of their cam­paign con­tri­bu­tions. She raised more than $25 mil­lion last cycle; he raised $3.7 mil­lion.
In the age of su­per PACs, every can­did­ate is one rich pat­ron away from be­ing a con­tender. The 2012 GOP primary des­cen­ded at times in­to a proxy war between bil­lion­aire be­ne­fact­ors: Casino mag­nate Shel­don Ad­el­son and his wife poured $20 mil­lion in­to a pro-Gin­grich su­per PAC, while in­vestor Foster Friess spent $2 mil­lion on a group back­ing Rick San­tor­um (who re­cently vis­ited Iowa and, pre­dict­ably, is hint­ing about 2016). "I think 2012 set the ex­ample that, with one or two wealthy guys who want to fund you — why the heck not?" says Matt Strawn, chair­man of the Iowa Re­pub­lic­an Party dur­ing the 2012 caucuses.
There is an al­most in­verse re­la­tion­ship between how hard a politi­cian works to be men­tioned for 2016 and how ser­i­ous a can­did­ate he or she is. Hil­lary Rod­ham Clin­ton will be asked "the ques­tion" no mat­ter what she does. Rand Paul doesn't have to say he's run­ning; it's pre­sumed. Same for Sen. Marco Ru­bio, R-Fla. Brown, on the oth­er hand, ac­tu­ally had to show up in Iowa after he'd passed on more-win­nable Sen­ate and gubernat­ori­al races in Mas­sachu­setts. For Peter King, hint­ing at high­er of­fice has be­come something of a pas­time. He toyed with Sen­ate bids in 2000, 2004, and 2010, and, briefly, a pres­id­en­tial run in 2012. He nev­er ran, but he al­ways got the pub­li­city.
The can­did­acy charade can go on only so long. Even­tu­ally politi­cians have to set up com­mit­tees, raise money, and hire polit­ic­al op­er­at­ives. Un­til then, it's flirt­ing sea­son. "It's like an eighth-grade kid say­ing he wants to be an as­tro­naut," Murphy says. "Great! Let's see who ac­tu­ally shows up at NASA for train­ing."
What We're Following See More »
27TH AMENDMENT
Congress Can't Seem Not to Pay Itself
2 hours ago
WHY WE CARE
Rep. Dave Young can't even refuse his own paycheck. The Iowa Republican is trying to make a point that if Congress can't pass a budget (it's already missed the April 15 deadline) then it shouldn't be paid. But, he's been informed, the 27th Amendment prohibits him from refusing his own pay. "Young's efforts to dock his own pay, however, are duck soup compared to his larger goal: docking the pay of every lawmaker when Congress drops the budget ball." His bill to stiff his colleagues has only mustered the support of three of them. Another bill, sponsored by Rep. Jim Cooper (D-TN), has about three dozen co-sponsors.
THE QUESTION
How Far Away from Cleveland is the California GOP Staying?
3 hours ago
THE ANSWER
Sixty miles away, in Sandusky, Ohio. "We're pretty bitter about that," said Harmeet Dhillon, vice chairwoman of the California Republican Party. "It sucks to be California, we're like the ugly stepchild. They need us for our cash and our donors, they don't need us for anything else."
ATTORNEY MAY RELEASE THEM ANYWAY
SCOTUS Will Not Allow 'DC Madam' Phone Records to Be Released
3 hours ago
WHY WE CARE
Anyone looking forward to seeing some boldfaced names on the client list of the late Deborah Jeane Palfrey, the "DC Madam," will have to wait a little longer. "The Supreme Court announced Monday it would not intervene to allow" the release of her phone records, "despite one of her former attorneys claiming the records are "very relevant" to the presidential election. Though he has repeatedly threatened to release the records if courts do not modify a 2007 restraining order, Montgomery Blair Sibley tells U.S. News he's not quite sure what he now will do."
DOWN TO THE WIRE
Sanders Looks to Right the Ship in Indiana
19 hours ago
THE LATEST
Hillary Clinton may have the Democratic nomination sewn up, but Bernie Sanders apparently isn't buying it. Buoyed by a poll showing them in a "virtual tie," Sanders is "holding three rallies on the final day before the state primary and hoping to pull off a win after a tough week of election losses and campaign layoffs." 
'SPOOKED' IN NORTH DAKOTA
Cruz Delegates Having Second Thoughts?
23 hours ago
THE LATEST
As unbound delegates pledged to Ted Cruz watch him "struggle to tread water in a primary increasingly dominated by Trump, many of them, wary of a bitter convention battle that could rend the party at its seams, are rethinking their commitment to the Texas senator."