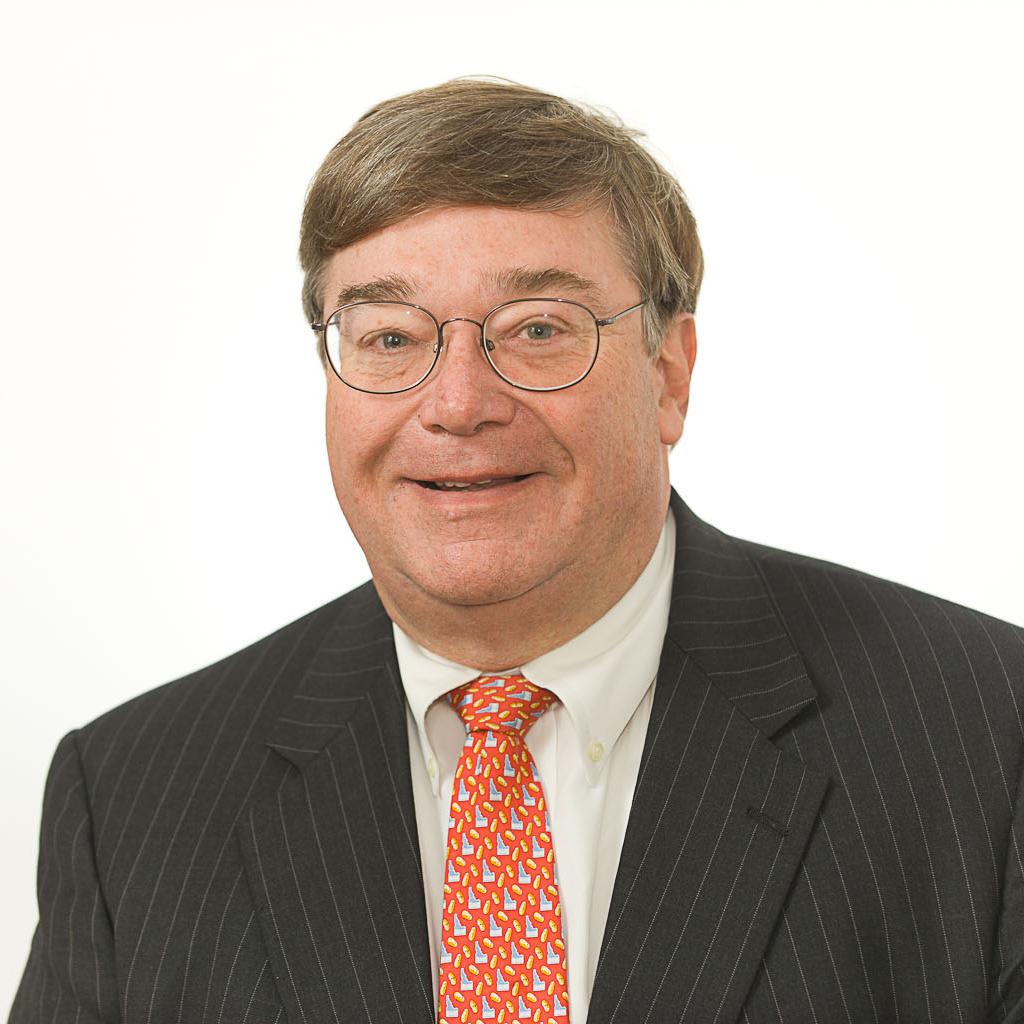 Sept. 16, 2013, 2:29 p.m.
For months now, my the­ory has been that there were two com­pet­ing nar­rat­ives about what the polit­ic­al en­vir­on­ment would be like for next year's midterm elec­tions and, for that mat­ter, go­ing in­to the 2016 pres­id­en­tial elec­tion. One nar­rat­ive was that the chal­lenges fa­cing the Re­pub­lic­an Party in 2012 — prob­lems with the party's im­age in gen­er­al and, very spe­cific­ally, prob­lems with minor­ity, wo­men, young, and self-de­scribed mod­er­ate voters — would simply flow in­to the next elec­tion cycle. The oth­er nar­rat­ive was that Pres­id­ent Obama and Demo­crats would con­front the same chal­lenges that com­monly face pres­id­ents and their party in second terms: The nov­elty has worn off, and they run out of fresh­ness, fo­cus, new ideas, and en­ergy; as a res­ult, the pub­lic be­comes in­creas­ingly open to change. This phe­nomen­on ex­plains why the party in the White House has lost sig­ni­fic­ant num­bers of House and/or Sen­ate seats in five of the six second-term, midterm elec­tions and even­tu­ally lost the pres­id­ency after two terms in five of six elec­tions. The ex­cep­tion to the former trend was in 1998, when the pat­tern was in­ter­rup­ted by the un­pop­u­lar ef­fort to im­peach and re­move Pres­id­ent Clin­ton from of­fice. The ex­cep­tion to the lat­ter was in 1988 when voters op­ted to el­ev­ate Vice Pres­id­ent George H.W. Bush over Mi­chael Duka­kis, giv­ing Re­pub­lic­ans three White House con­sec­ut­ive terms.
The prob­lem with that the­ory is that, at least for now, both nar­rat­ives seem to be hap­pen­ing sim­ul­tan­eously. The GOP's brand is show­ing no sign of re­cov­er­ing from what led to the party's thump­ing in 2012, and second-term fa­tigue does seem to be plaguing Demo­crats. We could be see­ing an elec­tion in which the two forces can­cel each oth­er out, with little change in the House, and Re­pub­lic­ans pick­ing up three, four, or five Sen­ate seats but still com­ing up short of the six they need to gain a ma­jor­ity. Un­der those cir­cum­stances, it might be ques­tion­able in 2016 wheth­er the elect­or­ate would want a third Demo­crat­ic term in the White house, but it is equally un­clear wheth­er voters would choose to turn the ex­ec­ut­ive branch over to Re­pub­lic­ans. At the very least, Amer­ic­ans might want to pre­pare them­selves for Wash­ing­ton to muddle along for the next three years un­til the 2016 elec­tion.
In the latest NBC News/Wall Street Journ­al poll of 1,000 Amer­ic­ans in­clud­ing 300 re­spond­ents who have only cell phones, which was con­duc­ted by Demo­crat Peter Hart and Re­pub­lic­an Bill McIn­turff on Sept. 5-8, 44 per­cent gave the Re­pub­lic­an Party either "some­what neg­at­ive" or "very neg­at­ive" rat­ings, with just 28 per­cent in­dic­at­ing either "very pos­it­ive" or "some­what pos­it­ive" feel­ings to­ward the GOP; 27 per­cent weighed in as neut­ral. For Demo­crats, 38 per­cent chose one of the two neg­at­ive rat­ings and 40 per­cent gave pos­it­ive rat­ings; 22 per­cent were neut­ral.
Break­ing that data down, for the Re­pub­lic­an Party, 7 per­cent of re­spond­ents said they felt very pos­it­ive, 21 per­cent said some­what pos­it­ive, 27 per­cent were neut­ral, 23 per­cent were some­what neg­at­ive, and 21 per­cent were very neg­at­ive — a ra­tio of three "very neg­at­ive" re­sponses to each "very pos­it­ive." Demo­crats came in with 13 per­cent very pos­it­ive, 27 per­cent some­what pos­it­ive, 22 per­cent neut­ral, 20 per­cent some­what neg­at­ive, and 18 per­cent very neg­at­ive — the "very neg­at­ives" out­numbered the "very pos­it­ives" 18 per­cent to 13 per­cent.
In re­cent months, there has been an ever-so-slight shift from very neg­at­ive to some­what neg­at­ive for Re­pub­lic­ans; their pos­it­ive num­bers have hardly moved. There has also been a par­al­lel, nar­row move­ment of very pos­it­ive num­bers for Demo­crats turn­ing in­to some­what pos­it­ives. Bot­tom line: Demo­crats have ex­ceed­ingly me­diocre poll num­bers while Re­pub­lic­ans have ter­rible num­bers.
Re­pub­lic­ans are see­ing vir­tu­ally no im­prove­ment in the pub­lic's per­cep­tion of their na­tion­al brand, and Obama is see­ing the kind of de­teri­or­a­tion in his ap­prov­al num­bers typ­ic­al for pres­id­ents in their second terms. In the Janu­ary and Feb­ru­ary NBC/WSJ polls, Obama had ap­provals of 52 per­cent and 50 per­cent, re­spect­ively, with dis­ap­provals of 44 per­cent and 45 per­cent. The same poll­sters' sur­veys in Au­gust and Septem­ber found ap­provals of 44 per­cent and 45 per­cent, with dis­ap­provals of 48 per­cent and 50 per­cent. This trend is re­flec­ted in every ma­jor na­tion­al poll. The bloom from his reelec­tion is clearly com­ing off the rose, just as it al­most al­ways does. Demo­crats should also take note that while the Af­ford­able Care Act is not yet ra­dio­act­ive, it is get­ting in­creas­ingly un­pop­u­lar. It's not as tox­ic as it was in 2010, but the po­ten­tial is real, and opin­ion is not mov­ing in the dir­ec­tion Demo­crats want to see.
On the gen­er­ic con­gres­sion­al bal­lot test, Demo­crats edge out Re­pub­lic­ans by 3 points, 46 per­cent to 43 per­cent, but that means less than ap­pears, largely be­cause this ques­tion his­tor­ic­ally and pretty con­sist­ently tilts about 3 points to­ward Demo­crats. Tak­ing in­to ac­count the tilt, the two parties stand al­most even in terms of pub­lic pref­er­ence for con­trol of Con­gress.
Neither party should be happy with the num­bers these days; each is see­ing ex­actly what it didn't want to see.
What We're Following See More »
FILING DEADLINE IS JUNE 24
McConnell Urging Rubio to Run for Reelection
50 minutes ago
THE LATEST
Senate Majority Leader Mitch McConnell: "One of the things that I'm hoping, I and my colleagues have been trying to convince Senator Marco Rubio to run again in Florida. He had indicated he was not going to, but we're all hoping that he'll reconsider, because poll data indicates that he is the one who can win for us. He would not only save a terrific senator for the Senate, but help save the majority. ... Well, I hope so. We're all lobbying hard for him to run again."
LEAKER SHOULD STILL STAND TRIAL
Holder: Snowden Performed a Public Service
3 hours ago
THE LATEST
Former Attorney General Eric Holder said that NSA leaker Edward Snowden "actually performed a public service by raising the debate that we engaged in and by the changes that we made" by releasing information about government surveillance. Holder, a guest on David Axelrod's "Axe Files" podcast, also said Snowden endangered American interests and should face consequences for his actions. 
LOOKING FOR A CALIFORNIA COMEBACK
Bernie Hits Game 7
3 hours ago
THE LATEST
Sen. Bernie Sanders, needing an improbable comeback to take the nomination from Hillary Clinton, showed up to the Warriors' Game 7 in Oakland during a break in California campaigning. "Let's turn this thing around," he told the San Francisco Chronicle's Joe Garofoli.
BACKING OUT ON BERNIE
Trump Won't Debate Sanders After All
3 days ago
THE LATEST
Trump, in a statement: "Based on the fact that the Democratic nominating process is totally rigged and Crooked Hillary Clinton and Deborah Wasserman Schultz will not allow Bernie Sanders to win, and now that I am the presumptive Republican nominee, it seems inappropriate that I would debate the second place finisher. ... I will wait to debate the first place finisher in the Democratic Party, probably Crooked Hillary Clinton, or whoever it may be."
AKNOWLEDGING THE INEVITABLE
UAW: Time to Unite Behind Hillary
4 days ago
THE DETAILS
"It's about time for unity," said UAW President Dennis Williams. "We're endorsing Hillary Clinton. She's gotten 3 million more votes than Bernie, a million more votes than Donald Trump. She's our nominee." He called Sanders "a great friend of the UAW" while saying Trump "does not support the economic security of UAW families." Some 28 percent of UAW members indicated their support for Trump in an internal survey.