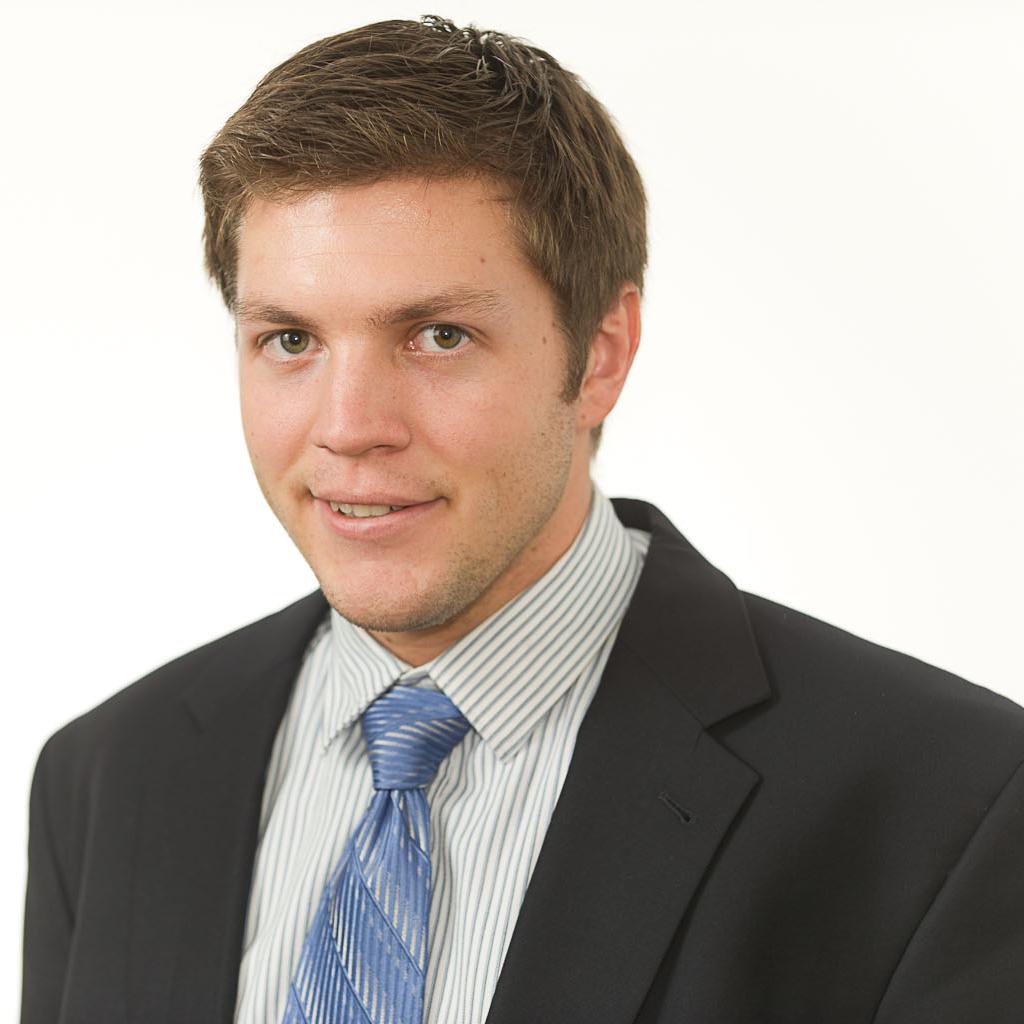 Sept. 16, 2013, 2:23 p.m.
More than two years after the tsunami-caused melt­down at Ja­pan's Fukushi­ma nuc­le­ar-power plant, the ef­fects of the dis­aster are on­go­ing and far-reach­ing.
Ja­pan­ese Prime Min­is­ter Shinzo Abe is tak­ing heat for down­play­ing the crisis to the In­ter­na­tion­al Olympic Com­mit­tee, which re­cently awar­ded Tokyo the 2020 Olympic Games. At least one re­port says a di­luted but still-ra­dio­act­ive plume from the plant could hit the West Coast of the United States next year. And South Korea may ap­peal to in­ter­na­tion­al courts as the leaks threaten mar­ine life in its seas.
So why isn't Fukushi­ma get­ting much at­ten­tion on Cap­it­ol Hill? While Syr­ia, the budget, and — as al­ways — Obama­care dom­in­ate the agenda, at least two House mem­bers think Fukushi­ma should be part of the dis­cus­sion as well. House En­ergy and Com­merce Com­mit­tee rank­ing mem­ber Henry Wax­man, D-Cal­if., and Rep. Paul Tonko, D-N.Y., rank­ing mem­ber on the En­vir­on­ment and the Eco­nomy Sub­com­mit­tee, are call­ing for new hear­ings to in­vest­ig­ate the crisis.
The pair wrote last week to En­ergy and Com­merce Com­mit­tee Chair­man Fred Up­ton, R-Mich., and En­vir­on­ment and the Eco­nomy Sub­com­mit­tee Chair­man John Shimkus, R-Ill., ur­ging the com­mit­tee to re­turn its fo­cus to the dis­aster.
When asked about the re­quest, com­mit­tee spokes­wo­man Char­lotte Baker said the pan­el is plan­ning an over­sight hear­ing on the Nuc­le­ar Reg­u­lat­ory Com­mis­sion later this fall and that Fukushi­ma is­sues could be ad­dressed then.
The Sen­ate En­ergy and Nat­ur­al Re­sources Com­mit­tee has no hear­ing on Fukushi­ma cur­rently on its agenda.
Last week, at a hear­ing on the stalled nuc­le­ar-waste re­pos­it­ory at Yucca Moun­tain in Nevada, Wax­man quizzed NRC Chair­wo­man Al­lis­on Mac­far­lane on wheth­er the Ja­pan­ese plant's leaks could en­danger West Coast res­id­ents. Mac­far­lane said the threat was min­im­al be­cause ra­di­ation will be di­luted by the Pa­cific Ocean be­fore it reaches the United States.
Some en­vir­on­ment­al­ists aren't so sure. "[Wax­man] had it just right," said Geof­frey Fettus, a seni­or pro­ject at­tor­ney for the Nat­ur­al Re­sources De­fense Coun­cil. "The les­sons learned from this on­go­ing nuc­le­ar dis­aster should get at­ten­tion from Con­gress as well as the agen­cies."
While the dis­aster's loc­al im­pact is of con­cern, its im­plic­a­tions for U.S. en­ergy policy have not been ad­equately ad­dressed, Fettus said: "The NRC's re­sponse has been slow and grudging."
Fol­low­ing the dis­aster and an NRC re­view, the agency is­sued three or­ders, in­clud­ing rules aimed at im­prov­ing nuc­le­ar plants' abil­ity to cope with power losses, re­quire­ments for bet­ter vent­ing, and in­stru­ments to track wa­ter levels in spent-fuel pools. Some in Con­gress think the vent­ing sys­tems should be re­quired to in­clude fil­ters.
Mean­while, signs in­dic­ate that Ja­pan is still strug­gling with prob­lems from the melt­down. An Amer­ic­an film­maker said last week he has doc­u­mented low white-blood-cell counts and in­creased nosebleeds and rashes in res­id­ents near the dis­aster area. The Ja­pan­ese press is spec­u­lat­ing that an in­crease in prob­lems could res­ult in the coun­try los­ing the Olympics — though In­ter­na­tion­al Olympic Com­mit­tee me­dia re­la­tions man­ager An­drew Mitchell said the IOC has "full con­fid­ence in the Ja­pan­ese gov­ern­ment re­gard­ing the situ­ation in Fukushi­ma." To make mat­ters worse, a typhoon hit Ja­pan on Monday, for­cing the Fukushi­ma's op­er­at­or to re­lease ra­dio­act­ive rain­wa­ter in­to the ocean.
"The scale of the cleanup is ex­traordin­ary," Fettus said. "There's an enorm­ous amount we can learn about what to do in the event of a ser­i­ous ac­ci­dent in this coun­try."
What We're Following See More »
'HILLARY CLINTON HAS A PASSION'
Kaine Sticks Mostly to the Autobiography
40 minutes ago
THE LATEST
Tim Kaine introduced himself to the nation tonight, devoting roughly the first half of his speech to his own story (peppered with a little of his fluent Spanish) before pivoting to Hillary Clinton—and her opponent. "Hillary Clinton has a passion for children and families," he said. "Donald Trump has a passion, too: himself." His most personal line came after noting that his son Nat just deployed with his Marine battalion. "I trust Hillary Clinton with our son's life," he said.
TRUMP IS A 'CON'
Bloomberg: Neither Party Has a Monopoly on Good Ideas
1 hours ago
THE LATEST
Michael Bloomberg said he wasn't appearing to endorse any party or agenda. He was merely there to support Hillary Clinton. "I don't believe that either party has a monopoly on good ideas or strong leadership," he said, before enumerating how he disagreed with both the GOP and his audience in Philadelphia. "Too many Republicans wrongly blame immigrants for our problems, and they stand in the way of action on climate change and gun violence," he said. "Meanwhile, many Democrats wrongly blame the private sector for our problems, and they stand in the way of action on education reform and deficit reduction." Calling Donald Trump a "dangerous demagogue," he said, "I'm a New Yorker, and a know a con when I see one."
TRUMP'S 'CYNICISM IS UNBOUNDED'
Biden: Obama 'One of the Finest Presidents'
1 hours ago
THE LATEST
Vice President Biden tonight called President Obama "one of the finest presidents we have ever had" before launching into a passionate defense of Hillary Clinton. "Everybody knows she's smart. Everybody knows she's tough. But I know what she's passionate about," he said. "There's only one person in this race who will help you. ... It's not just who she is; it's her life story." But he paused to train some fire on her opponent "That's not Donald Trump's story," he said. "His cynicism is unbounded. ... No major party nominee in the history of this country has ever known less."
BAD NEWS FOR CLINTON
Trump and Clinton Equally Disliked
6 hours ago
THE DETAILS
According to the most recent Gallup poll, Hillary Clinton and Donald Trump are equally disliked. The poll, conducted between July 18 and July 25, shows both major party candidates for president are viewed favorably by 37 percent of respondents and unfavorably by 58 percent of respondents. This poll is bad news for Clinton, who has received better favorable and unfavorable ratings in nearly every poll over the last year.
VP PICK TAKES DIFFERENT TONE THAN TRUMP
Pence: "Serious Consequences" if Russia Hacked DNC
6 hours ago
THE DETAILS
The same day that Donald Trump encouraged Russia to hack the State Department and "find the 30,000 emails that are missing," the GOP nominee for vice president took a more serious approach. "If it is Russia and they are interfering in our elections, I can assure you both parties and the United States government will ensure there are serious consequences," Pence said in a statement. Trump's comments at a press conference this morning were rebuked by individuals across the political spectrum, while some on Trump's team, including prominent surrogate Newt Gingrich, have called his comments a "joke."