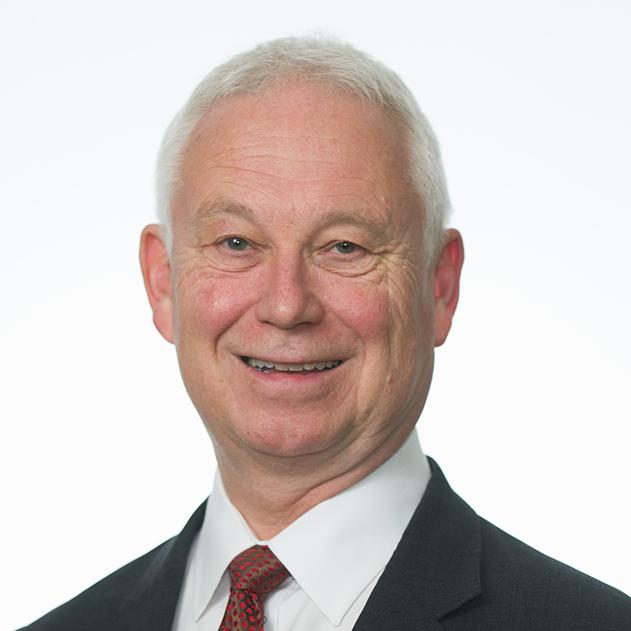 Sept. 18, 2013, 4:30 p.m.
Schertz and Fisc­her work to­geth­er so closely on com­mod­ity policy for the com­mit­tee that they have joked that they should have a joint e-mail ac­count un­der the name "Bert."
After they took their boss, com­mit­tee Chair­man Frank Lu­cas, R-Okla., out for din­ner last year in Texas, he nick­named them "the bar­be­cue twins."
This close work­ing re­la­tion­ship, which an­noys lob­by­ists who dis­agree with them on policy, began in 2003 when Schertz was the com­mit­tee's in­tern co­ordin­at­or and found Fisc­her, one of that sum­mer's in­terns, to be "bright and bold." But in real­ity there was already a lot in com­mon in their back­grounds.
Schertz, 39, a seni­or Re­pub­lic­an staffer on the com­mit­tee, grew up on a farm in south Texas. He went to Texas Tech in Lub­bock on a live­stock-judging schol­ar­ship and, tak­ing a clue from his fath­er, a gov­ern­ment-re­la­tions ex­ec­ut­ive for a pub­lic elec­tric util­ity, in­terned sum­mers for both Re­pub­lic­an and Demo­crat­ic state le­gis­lat­ors in Aus­tin.
Schertz star­ted gradu­ate school in 2002 and came to Wash­ing­ton for an in­tern­ship with the House Ag­ri­cul­ture Com­mit­tee chair­man. Ex­cept for a four-year stint in the private sec­tor, he has stayed on the Hill.
Fisc­her, 33, the chief eco­nom­ist on the com­mit­tee, grew up on a farm in south­west­ern Ok­lahoma that has been in the fam­ily for five gen­er­a­tions. He stud­ied ag­ri­cul­tur­al eco­nom­ics at Ok­lahoma State Uni­versity and stayed on for a second bach­el­or's in busi­ness ad­min­is­tra­tion with a double ma­jor in ac­count­ing and fin­ance.
After his in­tern­ship on the com­mit­tee, Fisc­her went to Cam­bridge Uni­versity in Eng­land, where he got a mas­ter's de­gree in land eco­nomy. Fisc­her notes that he spent that year study­ing en­vir­on­ment­al policy and try­ing to un­der­stand how people without an ag­ri­cul­ture back­ground ap­proach policy. He also traveled the Con­tin­ent, send­ing Schertz a series of e-mails that began, "Greet­ings from across the pond."
Fisc­her went to Texas A&M in 2008 to get a Ph.D., and had all but fin­ished when Lu­cas asked him to re­turn to the com­mit­tee in 2010 as chief eco­nom­ist. Fisc­her is on a leave of ab­sence, but said the 1,000-page farm bill will give him plenty of ma­ter­i­al for his dis­ser­ta­tion.
While the two work to­geth­er closely, there are some dif­fer­ences. Schertz, who is single, has lost 35 pounds dur­ing the stress of the drawn-out farm bill, while Fisc­her, who has a wife and child, said he has gone in the oth­er dir­ec­tion.
What We're Following See More »
WILL APPEAR TOGETHER TOMORROW
As Expected, Clinton Goes with Kaine
13 hours ago
SO MUCH FOR THE RATINGS BUMP
Convention Ratings Same as 2012
20 hours ago
8,000 DOCUMENTS
Wikileaks Releases Trove of DNC Docs
21 hours ago
THE DETAILS
"Wikileaks published more than 8,000 documents purportedly taken from the Democratic National Committee Friday, just days before the start of the party's convention in Philadelphia. The documents included briefings on off-the-record fundraisers and candid photographs."
YES, WE KAINE?
Clinton Announcing VP Pick Today
1 days ago
THE LATEST
Hillary Clinton "is widely expected to announce her choice" of vice president "in an email to supporters while on a campaign swing in Florida on Friday afternoon." The consensus: it'll be Sen. Tim Kaine of Virginia, although Sen. Cory Booker of New Jersey and Agriculture Secretary Tom Vilsack are also said to be in the running.
EARLY BUMP FOR TRUMP?
New Round of Polls Show a Tight Race
1 days ago
THE LATEST
A Rasmussen Reports poll shows Donald Trump ahead of Hillary Clinton, 43%-42%, the fourth week in a row he's led the poll (one of the few poll in which he's led consistently of late).
A Reuters/Ipsos survey shows Clinton leading 40%-36%. In a four-way race, she maintains her four-point lead, 39%-35%, with Gary Johnson and Jill Stein pulling 7% and 3%, respectively.
And the LA Times/USC daily tracking poll shows a dead heat, with Trump ahead by about half a percentage point.