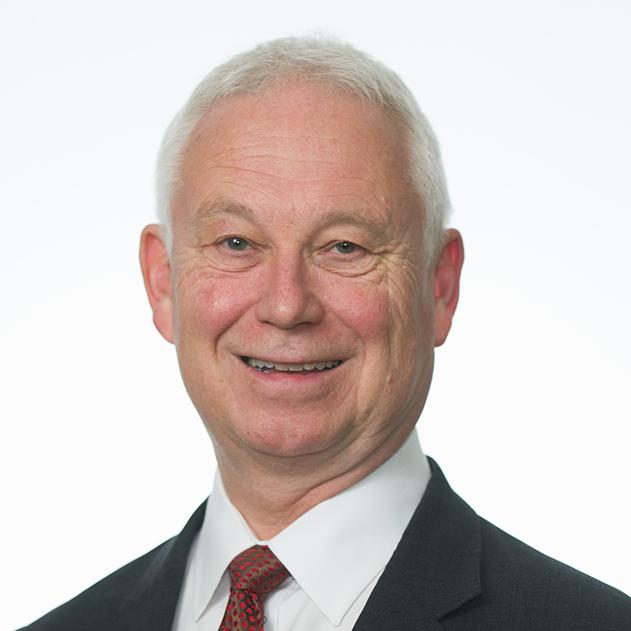 Sept. 18, 2013, 4:30 p.m.
Schertz and Fisc­her work to­geth­er so closely on com­mod­ity policy for the com­mit­tee that they have joked that they should have a joint e-mail ac­count un­der the name "Bert."
After they took their boss, com­mit­tee Chair­man Frank Lu­cas, R-Okla., out for din­ner last year in Texas, he nick­named them "the bar­be­cue twins."
This close work­ing re­la­tion­ship, which an­noys lob­by­ists who dis­agree with them on policy, began in 2003 when Schertz was the com­mit­tee's in­tern co­ordin­at­or and found Fisc­her, one of that sum­mer's in­terns, to be "bright and bold." But in real­ity there was already a lot in com­mon in their back­grounds.
Schertz, 39, a seni­or Re­pub­lic­an staffer on the com­mit­tee, grew up on a farm in south Texas. He went to Texas Tech in Lub­bock on a live­stock-judging schol­ar­ship and, tak­ing a clue from his fath­er, a gov­ern­ment-re­la­tions ex­ec­ut­ive for a pub­lic elec­tric util­ity, in­terned sum­mers for both Re­pub­lic­an and Demo­crat­ic state le­gis­lat­ors in Aus­tin.
Schertz star­ted gradu­ate school in 2002 and came to Wash­ing­ton for an in­tern­ship with the House Ag­ri­cul­ture Com­mit­tee chair­man. Ex­cept for a four-year stint in the private sec­tor, he has stayed on the Hill.
Fisc­her, 33, the chief eco­nom­ist on the com­mit­tee, grew up on a farm in south­west­ern Ok­lahoma that has been in the fam­ily for five gen­er­a­tions. He stud­ied ag­ri­cul­tur­al eco­nom­ics at Ok­lahoma State Uni­versity and stayed on for a second bach­el­or's in busi­ness ad­min­is­tra­tion with a double ma­jor in ac­count­ing and fin­ance.
After his in­tern­ship on the com­mit­tee, Fisc­her went to Cam­bridge Uni­versity in Eng­land, where he got a mas­ter's de­gree in land eco­nomy. Fisc­her notes that he spent that year study­ing en­vir­on­ment­al policy and try­ing to un­der­stand how people without an ag­ri­cul­ture back­ground ap­proach policy. He also traveled the Con­tin­ent, send­ing Schertz a series of e-mails that began, "Greet­ings from across the pond."
Fisc­her went to Texas A&M in 2008 to get a Ph.D., and had all but fin­ished when Lu­cas asked him to re­turn to the com­mit­tee in 2010 as chief eco­nom­ist. Fisc­her is on a leave of ab­sence, but said the 1,000-page farm bill will give him plenty of ma­ter­i­al for his dis­ser­ta­tion.
While the two work to­geth­er closely, there are some dif­fer­ences. Schertz, who is single, has lost 35 pounds dur­ing the stress of the drawn-out farm bill, while Fisc­her, who has a wife and child, said he has gone in the oth­er dir­ec­tion.
What We're Following See More »
LEAKER SHOULD STILL STAND TRIAL
Holder: Snowden Performed a Public Service
1 hours ago
THE LATEST
Former Attorney General Eric Holder said that NSA leaker Edward Snowden "actually performed a public service by raising the debate that we engaged in and by the changes that we made" by releasing information about government surveillance. Holder, a guest on David Axelrod's "Axe Files" podcast, also said Snowden endangered American interests and should face consequences for his actions. 
LOOKING FOR A CALIFORNIA COMEBACK
Bernie Hits Game 7
1 hours ago
THE LATEST
Sen. Bernie Sanders, needing an improbable comeback to take the nomination from Hillary Clinton, showed up to the Warriors' Game 7 in Oakland during a break in California campaigning. "Let's turn this thing around," he told the San Francisco Chronicle's Joe Garofoli.
BACKING OUT ON BERNIE
Trump Won't Debate Sanders After All
3 days ago
THE LATEST
Trump, in a statement: "Based on the fact that the Democratic nominating process is totally rigged and Crooked Hillary Clinton and Deborah Wasserman Schultz will not allow Bernie Sanders to win, and now that I am the presumptive Republican nominee, it seems inappropriate that I would debate the second place finisher. ... I will wait to debate the first place finisher in the Democratic Party, probably Crooked Hillary Clinton, or whoever it may be."
AKNOWLEDGING THE INEVITABLE
UAW: Time to Unite Behind Hillary
4 days ago
THE DETAILS
"It's about time for unity," said UAW President Dennis Williams. "We're endorsing Hillary Clinton. She's gotten 3 million more votes than Bernie, a million more votes than Donald Trump. She's our nominee." He called Sanders "a great friend of the UAW" while saying Trump "does not support the economic security of UAW families." Some 28 percent of UAW members indicated their support for Trump in an internal survey.
AP KEEPING COUNT
Trump Clinches Enough Delegates for the Nomination
4 days ago
THE LATEST
"Donald Trump on Thursday reached the number of delegates needed to clinch the Republican nomination for president, completing an unlikely rise that has upended the political landscape and sets the stage for a bitter fall campaign. Trump was put over the top in the Associated Press delegate count by a small number of the party's unbound delegates who told the AP they would support him at the convention."