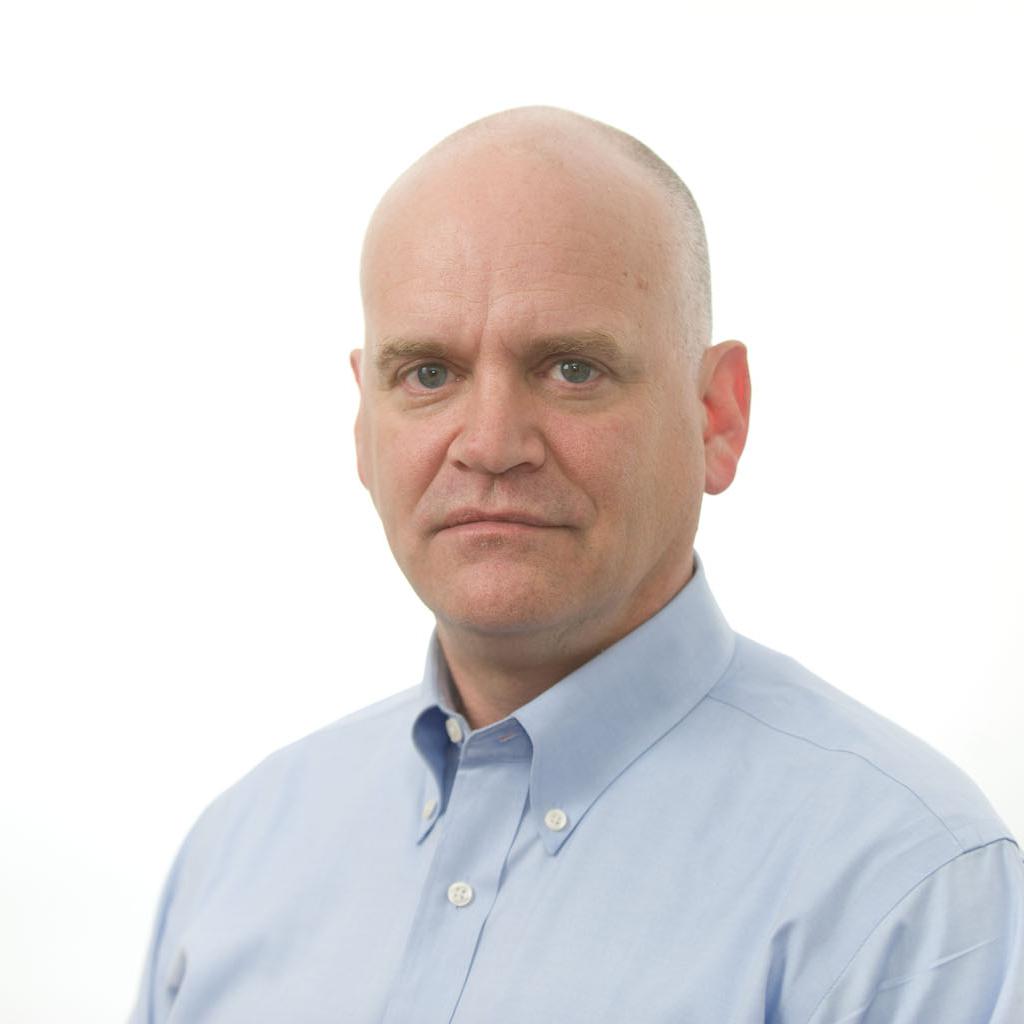 Sept. 30, 2013, 9:21 p.m.
Step back. Try for a mo­ment to ex­tra­pol­ate what a gov­ern­ment shut­down and dis­cred­ited U.S. cur­rency could do to the eco­nomy and the pub­lic's faith in gov­ern­ment. Think bey­ond next year's con­gres­sion­al elec­tions or even the 2016 pres­id­en­tial race. Factor in ex­ist­ing demo­graph­ic and so­cial trends. I did, and this is what I con­cluded:
1. The Re­pub­lic­an Party is mar­gin­al­iz­ing it­self to the brink of ex­tinc­tion.
2. Pres­id­ent Obama can't ca­pit­u­late to GOP de­mands to un­wind the fairly le­gis­lated and lit­ig­ated Af­ford­able Care Act. To do so would be polit­ic­al mal­prac­tice and a poor pre­ced­ent for fu­ture pres­id­ents.
3. Des­pite the pri­or two points, Obama and his party won't es­cape voters' wrath. Demo­crats are less at fault but not blame­less.
4. This may be the be­gin­ning of the end of Wash­ing­ton as we know it. A rising gen­er­a­tion of prag­mat­ic, non-ideo­lo­gic­al voters is ap­palled by the dys­func­tion­al lead­er­ship of their par­ents and grand­par­ents. His­tory may con­sider Oc­to­ber 2013 their break­ing point. There will come a time when Mil­len­ni­als aren't just mad as hell; they won't take it any­more.
The Re­pub­lic­an Party may be split­ting apart. The di­vide is between con­ser­vat­ives who want to lim­it gov­ern­ment and ex­trem­ists who op­pose gov­ern­ing.
The lat­ter sect is rep­res­en­ted by Sen. Ted Cruz of Texas who is mis­lead­ing his sup­port­ers. He knows that the GOP can't over­turn Obama­care be­cause Re­pub­lic­ans only con­trol one half of one branch of gov­ern­ment. And yet, Cruz and oth­er tea party Re­pub­lic­ans pledge to do the im­possible, pre­sum­ably to build email lists, bank ac­counts, and fame.
On the oth­er side of the GOP di­vide are con­ser­vat­ives who were already wor­ried about the fu­ture of their party. Rep. Tom Cole of Ok­lahoma, a cam­paign savvy con­ser­vat­ive, wants the GOP fo­cused on re­fur­bish­ing its im­age rather than con­duct­ing kami­kaze mis­sions. "Let's go win some elec­tions," Cole tells GOP voters. Sen. Tom Coburn, a con­ser­vat­ive by any sane meas­ure, said on MS­N­BC last week, "I'm now no longer con­ser­vat­ive ac­cord­ing to the stand­ards that have been set by the ex­pect­a­tions of this pro­cess."
Just one in four Amer­ic­ans say they be­lieve Re­pub­lic­ans in Con­gress are work­ing with Obama, ac­cord­ing to a New York Times/CBS News poll. Three-quar­ters of in­de­pend­ents say the GOP is not at­tempt­ing to find com­mon ground. More than sev­en of every 10 voters dis­ap­prove of the way Re­pub­lic­an law­makers are do­ing their job. In gen­er­al, polls show, the GOP is con­sidered to fa­vor the rich. On im­mig­ra­tion and many oth­er is­sues, the pre­dom­in­ately white GOP is out of step with a rising-minor­ity na­tion.
Shut­ting down the gov­ern­ment and threat­en­ing the na­tion's cred­it can only hurt the Re­pub­lic­an Party's brand­ing crisis. The party could close ranks for the 2014 and 2016 elec­tions, but it's hard to see how it con­tin­ues to ex­ist without fun­da­ment­al changes. That's not just my opin­ion. It was the con­clu­sion of the so-called autopsy ordered by GOP Chair­man Re­ince Preibus after the 2012 elec­tion. "There's no one solu­tion," he said. "There's a long list of them."
The strange thing is that Obama­care could be a good is­sue for the GOP. It is an un­pop­u­lar law freighted with com­plex­ity. Suc­cess­ful im­ple­ment­a­tion re­quires pre­ci­sion from an Obama team that has proved it­self weak on the nitty-gritty of gov­ern­ing. One could ar­gue that the GOP is fight­ing Obama­care at its peak strength "" pri­or to im­ple­ment­a­tion. Why not wait for it to go in­to ef­fect, seize on the flaws and, as Cole says, win some elec­tions?
Obama can't and won't gut his bill. Even if you set aside his polit­ics, ca­pit­u­la­tion would set a hor­rible pre­ced­ent: The na­tion's cred­it and the gov­ern­ment it­self can­not be taken host­age by the ex­treme wing of a minor­ity party.
At the risk of be­ing ac­cused of "false equi­val­ency" I need to state the ob­vi­ous: Obama and his party won't emerge from a shut­down or debt crisis un­scathed. To sug­gest oth­er­wise is a false pur­ity. For starters, the pres­id­ent of the United States is the liv­ing sym­bol of our gov­ern­ment and thus re­ceives un­due cred­it when things are go­ing well and out­sized blame when they're not.
Second, voters want Obama to work with Re­pub­lic­ans "" or at least try. The pres­id­ent is seen by just half of Amer­ic­ans as try­ing to work with GOP law­makers, ac­cord­ing to the New York Times/CBS News poll. That is down from six of 10 Amer­ic­ans who said the same thing in Janu­ary 2012 and three-quar­ters who said he would work with Re­pub­lic­ans in 2010 and 2011.
Re­mem­ber the cent­ral prom­ise of Obama's pres­id­ency: He will change the cul­ture of Wash­ing­ton. What happened? Obama has not only been taken host­age by the worst of Wash­ing­ton, grid­lock and pet­ti­ness, but he seems to be suf­fer­ing from Stock­holm syn­drome. His cri­ti­cism of the GOP last week was as petu­lant as any GOP talk­ing point. While an­noun­cing his­tor­ic ne­go­ti­ations with Ir­an, a re­gime that spon­sors ter­ror­ism, Obama said he wouldn't bar­gain with the GOP.
Reach­ing out to rivals doesn't mean ca­pit­u­lat­ing on Obama­care. It does mean swal­low­ing his pride, listen­ing and help­ing the GOP find a way out of the box they've built for them­selves. If this was merely a lead­er­ship pa­geant, Obama would win by de­fault be­cause House Speak­er John Boehner is per­form­ing so poorly. But it's not. It's about the coun­try that Obama leads, and every­body gets hurt when he cloisters him­self off from the dirty pro­cess.
Obama's job ap­prov­al num­bers are already slip­ping. For the first time in months, more voters dis­ap­prove of his per­form­ance than ap­prove. Two-thirds of Amer­ic­ans think the coun­try is on the wrong track. The "wrong track" met­ric is one that of­ten tracks the pres­id­ent's pop­ular­ity. A gov­ern­ment cata­clysm this month will height­en voters' anxi­ety and Obama's jeop­ardy.
The salt in voters' wounds is that this fight does not dir­ectly ad­dress their biggest is­sue, jobs. It also not about the na­tion's long-term, en­ti­tle­ment-fed debt, an ex­ist­en­tial is­sue both parties stopped try­ing to solve.
Where does all this lead bey­ond the next elec­tion cycle or two? Nobody knows, but the best place to look for an­swers is with­in the Mil­len­ni­al Gen­er­a­tion, the na­tion's rising lead­ers and voters. Last month, in a lengthy es­say on Mil­len­ni­als [ The Out­siders: How Can Mil­len­ni­als Change Wash­ing­ton If They Hate It?], I con­cluded that their re­volu­tion­ary view of gov­ern­ment and polit­ics points to­ward two pos­sible out­comes. One is that they might opt out of Wash­ing­ton, which leads us to some dark places. The second and more likely out­come is they will blow up Wash­ing­ton ("dis­rup­tion" is the tech-in­spired term they use), and build something bet­ter out­side the cur­rent two-party dys­func­tion.
Mil­len­ni­als don't fit neatly in­to either the Demo­crat­ic or Re­pub­lic­an parties. They are highly em­powered, im­pa­tient, and dis­gus­ted with polit­ics today.
"This ten­sion "" two parties think­ing they are in the trenches du­el­ing it out, and a bur­geon­ing gen­er­a­tion who re­ject trench war­fare al­to­geth­er "" is, for me, the key," said Michelle Diggles a seni­or policy ad­viser at the Demo­crat­ic think-tank Third Way and an ex­pert in demo­graph­ics and gen­er­a­tion­al polit­ics. "Wash­ing­ton doesn't get that change isn't just a slo­gan. It's about to be­come a real­ity,"
"Neither party," she said, "gets what's com­ing down the pike."
What hap­pens in Wash­ing­ton this month might make a Mil­len­ni­al Re­volu­tion all the more likely.
What We're Following See More »
LEGACY PLAY
Sanders and Clinton Spar Over … President Obama
10 hours ago
WHY WE CARE
President Obama became a surprise topic of contention toward the end of the Democratic debate, as Hillary Clinton reminded viewers that Sanders had challenged the progressive bona fides of President Obama in 2011 and suggested that someone might challenge him from the left. "The kind of criticism that we've heard from Senator Sanders about our president I expect from Republicans, I do not expect from someone running for the Democratic nomination to succeed President Obama," she said. "Madame Secretary, that is a low blow," replied Sanders, before getting in another dig during his closing statement: "One of us ran against Barack Obama. I was not that candidate."
THE 1%
Sanders's Appeals to Minorities Still Filtered Through Wall Street Talk
11 hours ago
WHY WE CARE
It's all about the 1% and Wall Street versus everyone else for Bernie Sanders—even when he's talking about race relations. Like Hillary Clinton, he needs to appeal to African-American and Hispanic voters in coming states, but he insists on doing so through his lens of class warfare. When he got a question from the moderators about the plight of black America, he noted that during the great recession, African Americans "lost half their wealth," and "instead of tax breaks for billionaires," a Sanders presidency would deliver jobs for kids. On the very next question, he downplayed the role of race in inequality, saying, "It's a racial issue, but it's also a general economic issue."
DIRECT APPEAL TO MINORITIES, WOMEN
Clinton Already Pivoting Her Messaging
12 hours ago
WHY WE CARE
It's been said in just about every news story since New Hampshire: the primaries are headed to states where Hillary Clinton will do well among minority voters. Leaving nothing to chance, she underscored that point in her opening statement in the Milwaukee debate tonight, saying more needs to be done to help "African Americans who face discrimination in the job market" and immigrant families. She also made an explicit reference to "equal pay for women's work." Those boxes she's checking are no coincidence: if she wins women, blacks and Hispanics, she wins the nomination.
WEEKEND DATA DUMP
State to Release 550 More Clinton Emails on Saturday
19 hours ago
THE LATEST
Under pressure from a judge, the State Department will release about 550 of Hillary Clinton's emails—"roughly 14 percent of the 3,700 remaining Clinton emails—on Saturday, in the middle of the Presidents Day holiday weekend." All of the emails were supposed to have been released last month. Related: State subpoenaed the Clinton Foundation last year, which brings the total number of current Clinton investigations to four, says the Daily Caller.