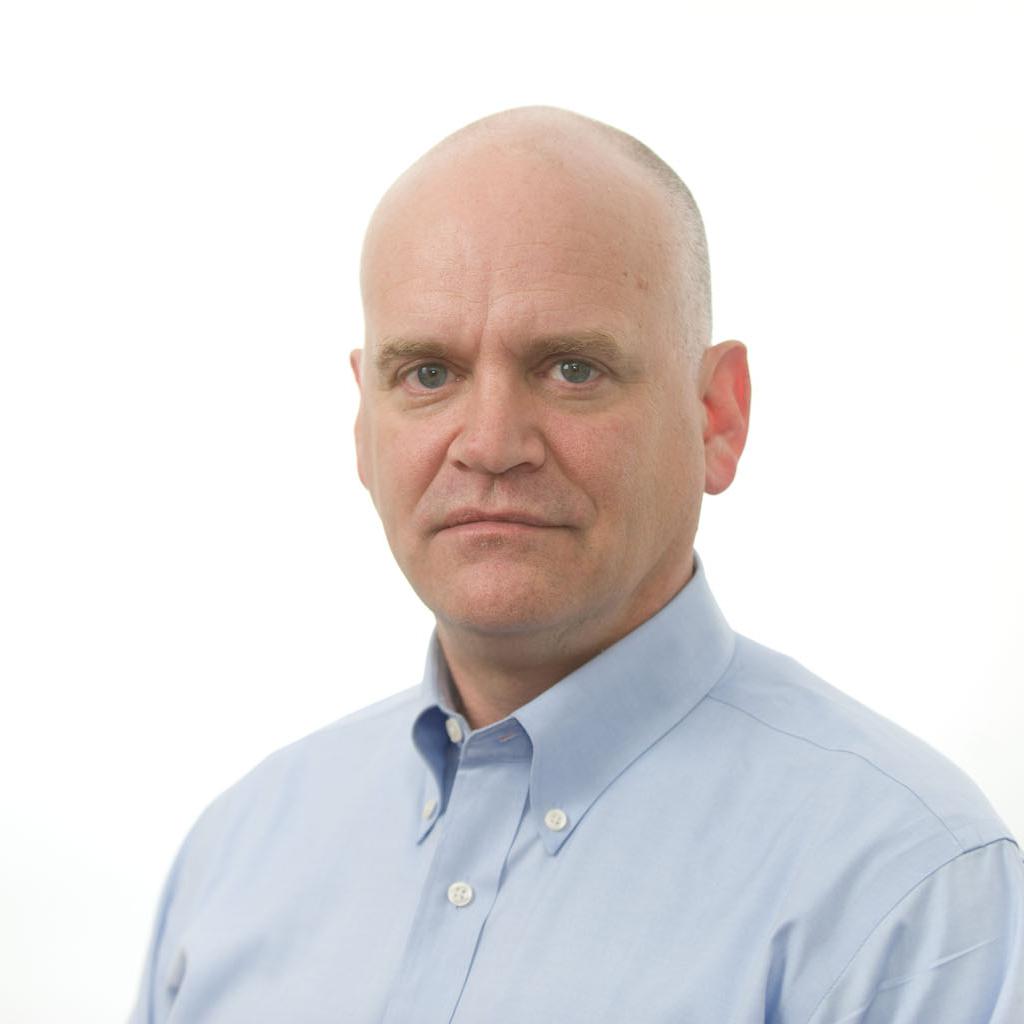 What ails Wash­ing­ton? My list would in­clude hy­per-par­tis­an re­dis­trict­ing schemes, pay-to-play cor­rup­tion, zero-sum-gain ideo­logy, run­away en­ti­tle­ment spend­ing and, fi­nally, the trivi­al­iz­ing no­tion that U.S. polit­ics is a game played by celebrity-politi­cians.
Who broke Wash­ing­ton? No one per­son, of course, but former GOP strong­man Tom DeLay checks every sleazy box. The former GOP House ma­jor­ity lead­er rep­res­en­ted Texas' 22nd con­gres­sion­al dis­trict from 1984 to 2006, when he left amid scan­dal.
Re­dis­trict­ing: The Con­sti­tu­tion re­quires new con­gres­sion­al lines to be drawn every 10 years to re­flect the latest census, a pro­cess that has al­ways been freighted by polit­ics. Due to ad­vances in both tech­no­logy and par­tis­an­ship, the pro­cess is more rigged than ever to fa­vor in­cum­bents and con­trolling parties.
In 1998, the Cook Polit­ic­al Re­port iden­ti­fied 164 swing dis­tricts in the House—that is, dis­tricts with­in 5 points of the na­tion­al av­er­age in the pre­vi­ous elec­tion. Today, there are 90 swing dis­tricts, the only places with a le­git­im­ate shot at a con­tested race. That is a 45 per­cent de­cline since 1998. Also, the latest re­dis­trict­ing made the av­er­age GOP dis­trict less ra­cially di­verse, even as the na­tion grew more di­verse.
The res­ult of these shifts is that House Re­pub­lic­ans are pulled far to the right and House Demo­crats to the left. Law­makers worry more about primary elec­tions, where ex­trem­ists and pur­ity tests threaten their seats, than they do about gen­er­al elec­tions, which are heav­ily stacked in their fa­vor.
DeLay didn't in­vent ger­ry­man­der­ing, but he took it to new depths. The Texas Re­pub­lic­an was House ma­jor­ity lead­er when he en­gin­eered a plan to re­draw his home state's polit­ic­al maps in 2003, an al­most un­pre­ced­en­ted un­do­ing of the once-a-dec­ade tra­di­tion. Demo­crats called it what it was, a na­ked power grab, but the U.S. Su­preme Court up­held most of the plan in 2006.
Pay-to-Play: The Texas ploy cost DeLay. His fun­drais­ing on be­half of the re­dis­trict­ing plan led to an ad­mon­ish­ment from the House eth­ics com­mit­tee and a state-level in­dict­ment on charges of il­leg­ally di­vert­ing money to the cam­paigns of state le­gis­lat­ors who drew the new map. He was forced to quit the House. DeLay was found guilty, and a Texas court over­turned the con­vic­tion last month.
The former pest ex­term­in­at­or seemed to make a hobby of blur­ring eth­ic­al and leg­al lines. Along with then-House Speak­er Newt Gin­grich and con­ser­vat­ive act­iv­ist Grover Nor­quist, DeLay pres­sured Wash­ing­ton lob­by­ing firms to hire their GOP pals and re­war­ded loy­al GOP lob­by­ists with ac­cess. The K Street Pro­ject was a brazen quid pro quo scam, un­eth­ic­al as it was leg­al. In 2007, Con­gress banned mem­bers of Con­gress from in­flu­en­cing em­ploy­ment de­cisions of private en­tit­ies for polit­ic­al pur­poses, a re­sponse to the up­roar over the K Street Pro­ject.
Two of DeLay's former polit­ic­al aides pleaded guilty in 2006 to cor­rup­tion charges along with dis­graced GOP lob­by­ist Jack Ab­ramoff. Ab­ramoff al­legedly provided DeLay with trips, gifts, and polit­ic­al dona­tions in ex­change for spe­cial treat­ment af­forded to his cli­ents. DeLay denied the ac­cus­a­tions and was not charged in the Ab­ramoff case, but his name will forever be tied to pay-for-play polit­ics.
Zero-sum gain: DeLay rep­res­ents a my-way-or-the-high­way mind-set that is so com­mon and cor­ros­ive in polit­ics today. Nick­named "The Ham­mer," he nur­tured a repu­ta­tion for en­for­cing party dis­cip­line and re­tri­bu­tion against any­body who de­fied George W. Bush's White House. He was known to threaten dis­loy­al Re­pub­lic­an law­makers: Cross him and he'd find and sup­port GOP primary foes. To win, there seemed to be no lever that DeLay wouldn't pull. Even bribery. The House eth­ics com­mit­tee un­an­im­ously ad­mon­ished DeLay in 2004 be­cause he "offered to en­dorse Rep­res­ent­at­ive [Nick] Smith's son in ex­change for Rep­res­ent­at­ive Smith's vote in fa­vor of the Medi­care bill."
Run­away en­ti­tle­ments: That Medi­care bill ex­ten­ded pre­scrip­tion drug cov­er­age, adding more than $500 bil­lion to the na­tion's debt-rid­den books. Pres­id­ent Bush thought that was a small price to pay for a reelec­tion is­sue. The ad­min­is­tra­tion sup­pressed a re­port on the costs, an act the Gov­ern­ment Ac­count­ing Of­fice later called il­leg­al. When the House voted on the bill, Demo­crats seemed to have de­feated it after the 15-minute vot­ing peri­od. But DeLay froze the le­gis­lat­ive clock for three hours while his team strong-armed law­makers, an ex­traordin­ary breach of pro­tocol.
Celebrity polit­ics: DeLay is by no means the first politi­cian to blur the lines between polit­ics and pop cul­ture, or even the worst of­fend­er. But I couldn't pass up the chance to pub­lish an em­bar­rass­ing photo. In 2009, the Tex­an par­ti­cip­ated in the real­ity TV show Dan­cing With the Stars, don­ning a se­quined, leo­pard-lined vest and or­tho­ped­ic shoes to per­form the cha-cha-cha. Stress frac­tures in his feet forced him from the com­pet­i­tion. While pro­mot­ing the show, DeLay re­sor­ted to his old tricks: He echoed the false but dur­able "birth­er" con­spir­acy the­or­ies about Pres­id­ent Obama.
Even in re­tire­ment, softened in se­quins, The Ham­mer checks the boxes.
What We're Following See More »
'NO BASIS IN LAW'
Eleven States Sue Administration Over Transgender Bathroom Access
1 hours ago
THE LATEST
The great restroom war of 2016 continues apace, as eleven states have sued the Obama administration in federal court, claiming its federal guidance on how schools should accommodate transgender students "has no basis in law." "The lawsuit was filed in the U.S. District Court for the Northern District of Texas on behalf of Alabama, Arizona, Georgia, Louisiana, Maine, Oklahoma, Tennessee, Texas, Utah, West Virginia and Wisconsin. The lawsuit argues that the federal government has worked to turn workplaces and schools 'into laboratories for a massive social experiment.'"
NEXT STOP: THE FLOOR
Puerto Rico Debt Bill Passes House Committee
2 hours ago
THE LATEST
By a 29-10 vote, the House Natural Resources Committee today passed the bill to allow Puerto Rico to restructure its $70 billion in debt. The legislation "would establish an oversight board to help the commonwealth restructure its un-payable debt and craft an economic recovery plan."
WITHIN 15 DAYS OF NOMINATION
Wyden Bill Would Make Nominees' Tax Disclosures Mandatory
2 hours ago
THE DETAILS
"Though every major party nominee since 1976 has released his tax returns while running for president, the practice has never been required by law. Sen. Ron Wyden (D-OR) wants to change that. The senior Democrat on the Senate Finance Committee, which handles tax issues, introduced a bill on Wednesday that would force presidential candidates to release their most recent tax returns. The Presidential Tax Transparency Act, as the bill is called, would require candidates to make their latest three years of tax returns public no later than 15 days after becoming the nominee."
CONTRARY TO REPORTS
Ryan Not Endorsing Trump Just Yet
4 hours ago
SHORT ON LACTATION STATIONS, CHANGING TABLES
U.S. Capitol Doesn't Meet Standards for New Moms
5 hours ago
WHY WE CARE
"The U.S. Capitol does not meet the federal government's own standards for accommodations for new mothers," according to an investigation by NBC Channel 4. "Though the U.S. General Services Administration, a government agency which oversees the management of federal government buildings, requires a minimum number of lactation stations and changing tables, Congress is exempt from the rules and fails to meet those standards." The Capitol grounds have 12 lactations stations, far short of the 42 that would be required given the number of female workers there.