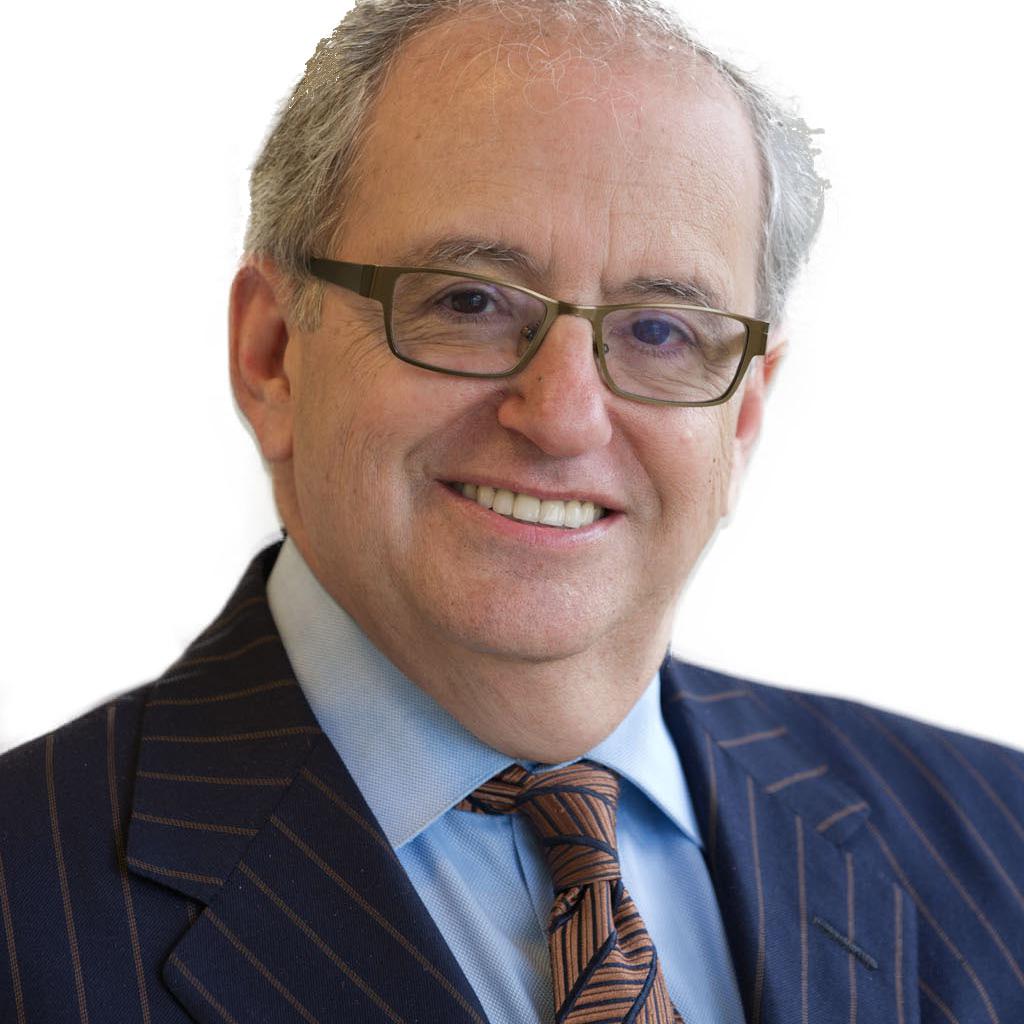 In their third it­er­a­tion of shut­down poker, House Re­pub­lic­ans eagerly seized on a new ap­proach: to de­mand the re­mov­al of all sub­sidies for mem­bers of Con­gress and their staffs for health in­sur­ance. They framed this as treat­ing Con­gress just like oth­er Amer­ic­ans. It is ut­ter non­sense. Most Amer­ic­ans have health in­sur­ance through their em­ploy­ers, and the li­on's share of their in­sur­ance premi­ums are paid — tax free — by their em­ploy­ers. Noth­ing in the Af­ford­able Care Act will change this. Mem­bers of Con­gress and their staff have tra­di­tion­ally been treated the same as oth­er fed­er­al em­ploy­ees; they pur­chase in­sur­ance on the fed­er­al em­ploy­ees health in­sur­ance mar­ket­place, with 72 per­cent of their premi­ums covered.
A ca­pri­cious amend­ment to the Af­ford­able Care Act offered by Sen. Chuck Grass­ley, an Iowa Re­pub­lic­an, moved sen­at­ors and their staffs off the fed­er­al em­ploy­ee health mar­ket­place and onto the new Af­ford­able Care Act ex­changes, but it left am­bigu­ous wheth­er their sub­sidies would re­main. (Grass­ley, re­mem­ber, en­gaged in sham ne­go­ti­ations with his "friend" Max Baucus for many months in 2009 to find com­mon ground and com­prom­ise on a health re­form plan that was based on his own ar­dent sup­port for the Re­pub­lic­an plan to counter the Clin­ton health plan in 1993-94; he, however, pulled the rug out from un­der those ne­go­ti­ations and de­nounced in the strongest terms things he had strongly sup­por­ted be­fore Barack Obama be­came pres­id­ent.) Urged on by a bi­par­tis­an group of sen­at­ors, in­clud­ing Tom Coburn, who feared that the re­mov­al of sub­sidies — a unique pun­ish­ment — would res­ult in a ma­jor brain drain in per­son­al of­fices and com­mit­tees, the ad­min­is­tra­tion said that the sub­sidies could re­main, al­beit in a very con­strained form.
For the past month or more, Sen. Dav­id Vit­ter, R-La., has blocked every sig­ni­fic­ant ac­tion in the Sen­ate, wheth­er im­port­ant for na­tion­al se­cur­ity, home­land se­cur­ity, or the abil­ity of Sen­ate com­mit­tees to func­tion, in re­turn for his de­mand to knock those sub­sidies out. Now House Re­pub­lic­ans have jumped on this faux-pop­u­list band­wag­on, know­ing that any­thing that smacks of spe­cial priv­ilege for Con­gress — even if falsely so — will be pop­u­lar back home.
I have talked to enough Sen­ate staffers and sen­at­ors to know that the fear of a brain drain is real. Many of the most seasoned com­mit­tee em­ploy­ees, who have enough seni­or­ity to re­tire but who stay in their jobs be­cause they love pub­lic ser­vice, will bail out if their pay is sud­denly cut by sev­er­al thou­sand dol­lars due to the loss of the em­ploy­er con­tri­bu­tion for health in­sur­ance. So will plenty of staffers mak­ing $40,000 or $50,000, for whom the hit would be pro­por­tion­ately more severe. The Sen­ate as an in­sti­tu­tion will suf­fer sig­ni­fic­antly from a loss of in­sti­tu­tion­al memory and savvy that con­trib­utes to a func­tion­ing cham­ber and bet­ter laws be­ing writ­ten — which ought to be a goal of lib­er­als and con­ser­vat­ives alike.
But many sen­at­ors who privately bitch about Vit­ter's ob­struc­tion­ism and dem­agoguery have been un­will­ing to stand up and vote to stop him; Re­pub­lic­ans in the Sen­ate voted in lock­step to sup­port the House plan.
All that is part of a lar­ger prob­lem that ex­ists, one that has had me re­fer­ring to the drivers in the GOP not as con­ser­vat­ives but as rad­ic­als. Rod Dre­her, writ­ing in The Amer­ic­an Con­ser­vat­ive in a piece called "Re­pub­lic­ans Over the Cliff," elo­quently makes the same point. Con­ser­vat­ives be­lieve in lim­ited gov­ern­ment — but also that the gov­ern­ment we need to have — the ser­vices from na­tion­al se­cur­ity to home­land se­cur­ity to in­ter­state trans­port­a­tion — should be ef­fi­ciently and com­pet­ently provided, and that when gov­ern­ment in­ter­venes, it should do so with as much de­fer­ence to the mar­ket­place as pos­sible. The cur­rent drivers of the GOP are much more hos­tile to gov­ern­ment. Thus, the as­sault on all fed­er­al em­ploy­ees via cuts in pay and be­ne­fits; the all-out at­tack to del­e­git­im­ize the In­tern­al Rev­en­ue Ser­vice and its em­ploy­ees by Dar­rell Issa and his cronies, de­signed to make it harder for them to carry out their ba­sic func­tions; the en­thu­si­asm for the se­quester; and the lack of con­cern about the so­ci­et­al im­pact of mind­less cuts to ba­sic re­search, food safety, and home­land se­cur­ity.
Some of this im­pulse is liber­tari­an in nature, as evid­enced by Sen. Rand Paul's pre­ferred budget, which makes Rep. Paul Ry­an's look New Deal­ish by com­par­is­on. Some of it re­flects ig­nor­ance or will­ful sus­pen­sion of dis­be­lief — not un­der­stand­ing, for ex­ample, the im­pact of in­dis­crim­in­ate cuts on our health re­search in­fra­struc­ture and on our na­tion's seed corn in terms of our tech­no­lo­gic­al edge; or sup­port­ing the se­quester but then de­cry­ing its cuts in med­ic­al re­search (without not­ing that these cuts would not oc­cur without the se­quester).
But a lot of it is an emo­tion­al, zeal­ous re­ac­tion to Amer­ica today — an ar­dent will­ing­ness to break crock­ery and de­mol­ish ex­ist­ing in­sti­tu­tions to achieve the goal of evis­cer­at­ing gov­ern­ment as we know it, the good with the bad. As Dre­her put it, "When I think of the Re­pub­lic­an Party, I don't think of prin­cipled con­ser­vat­ive le­gis­lat­ors who are men and wo­men of vis­ion strategy. I think of ideo­logues who are pre­pared to wreck things to get their way. They have con­fused prudence — the queen of vir­tues, and the car­din­al vir­tue of con­ser­vat­ive polit­ics — with weak­ness."
Not all con­gres­sion­al Re­pub­lic­ans are in that camp. Many, es­pe­cially in the Sen­ate, fit a more tra­di­tion­al con­ser­vat­ive mold. But few are will­ing to stand up to the zealots, and even few­er are will­ing to cast votes that de­part from the pack. All of them du­ti­fully re­cite the man­tra that Obama­care is an ab­om­in­a­tion that ought to be elim­in­ated, and none notes that it is ba­sic­ally the same plan as 1994's Grass­ley­care/Hatch­care/Duren­ber­ger­care/Chafee­care, which was built around an in­di­vidu­al man­date, private in­surers on ex­changes, and premi­um sup­port for less for­tu­nate Amer­ic­ans. More strik­ingly, no one notes that Ry­an's long-term plan for Medi­care, built around reg­u­lated ex­changes and premi­um sup­port, is ba­sic­ally Obama­care for seni­ors. Every op­por­tun­ity to re­form and re­fine the Af­ford­able Care Act through tra­di­tion­al in­sti­tu­tion­al means, work­ing with both parties, has been re­jec­ted by them.
Here is Dre­her's con­clu­sion: "The Re­pub­lic­ans can­not gov­ern. These people aren't con­ser­vat­ives. They are rad­ic­als. What on earth would Rus­sell Kirk say if he were alive to see this?"
What We're Following See More »
MAJORITY OPPOSES 'BATHROOM BILLS'
Poll: Three-Quarters of Americans Support LGBT Protections
1 hours ago
THE DETAILS
A new poll by the Public Religion Research Institute "found 72 percent of Americans now favor passing laws to protect lesbian, gay and transgender people from discrimination, including three-quarters of Democrats and two-thirds of Republicans." A majority also opposes "bathroom bills," of the kind passed by North Carolina.
PROCEDURES NOT FOLLOWED
Trump Not on Ballot in Minnesota
21 hours ago
MOB RULE?
Trump on Immigration: 'I Don't Know, You Tell Me'
1 days ago
THE LATEST
Perhaps Donald Trump can take a plebiscite to solve this whole messy immigration thing. At a Fox News town hall with Sean Hannity last night, Trump essentially admitted he's "stumped," turning to the audience and asking: "Can we go through a process or do you think they have to get out? Tell me, I mean, I don't know, you tell me."
BIG CHANGE FROM WHEN HE SELF-FINANCED
Trump Enriching His Businesses with Donor Money
2 days ago
WHY WE CARE
Donald Trump "nearly quintupled the monthly rent his presidential campaign pays for its headquarters at Trump Tower to $169,758 in July, when he was raising funds from donors, compared with March, when he was self-funding his campaign." A campaign spokesman "said the increased office space was needed to accommodate an anticipated increase in employees," but the campaign's paid staff has actually dipped by about 25 since March. The campaign has also paid his golf courses and restaurants about $260,000 since mid-May.
QUESTIONS OVER IMMIGRATION POLICY
Trump Cancels Rallies
3 days ago
THE LATEST
Donald Trump probably isn't taking seriously John Oliver's suggestion that he quit the race. But he has canceled or rescheduled rallies amid questions over his stance on immigration. Trump rescheduled a speech on the topic that he was set to give later this week. Plus, he's also nixed planned rallies in Oregon and Las Vegas this month.