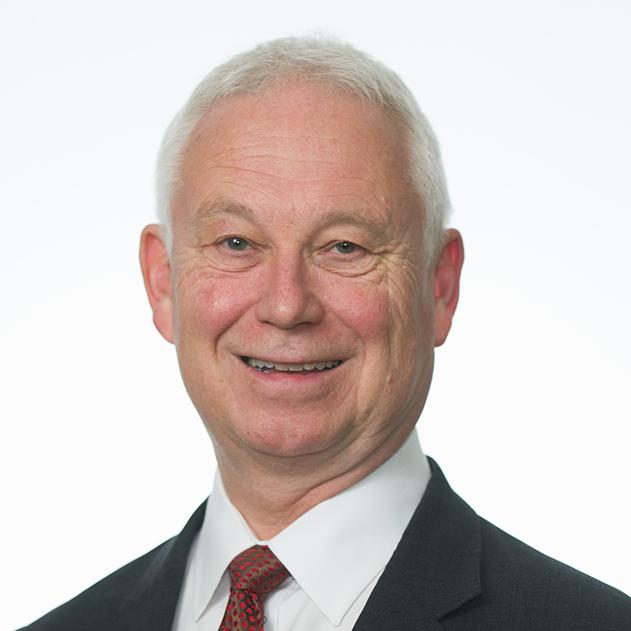 Sen­ate Ma­jor­ity Lead­er Harry Re­id last week pro­posed of­fi­cially what many ag­ri­cul­tur­al law­makers and lob­by­ists have been ex­pect­ing for a couple of years: The farm bill could be in­cluded in a much lar­ger budget pack­age.
In a let­ter to House Speak­er John Boehner, Re­id sug­ges­ted that if the House passed the Sen­ate res­ol­u­tion to re­open the gov­ern­ment, it could be fol­lowed by large-scale ne­go­ti­ations on budget policies. "You and your col­leagues have re­peatedly cited these fisc­al is­sues as the things on which we need to work," Re­id wrote in his Wed­nes­day let­ter. "This con­fer­ence would be an ap­pro­pri­ate place to have these dis­cus­sions, where par­ti­cipants could raise whatever pro­pos­als — such as tax re­form, health care, ag­ri­cul­ture, and cer­tainly dis­cre­tion­ary spend­ing like vet­er­ans, na­tion­al parks, and NIH — they feel ap­pro­pri­ate."
Boehner re­jec­ted Re­id's pro­pos­al, but the next day at a news con­fer­ence, Re­id fol­lowed up on his one-word men­tion of ag­ri­cul­ture by say­ing, "The farm bill's hung up. We'll talk about that."
Amer­ic­an Farm Bur­eau Fed­er­a­tion lob­by­ist Mary Kay Thatch­er said she was heartened by Re­id's state­ments. "It ap­pears likely that the farm bill may not be able to pass as a stand-alone bill, so if Ma­jor­ity Lead­er Re­id be­lieves we can get a good bill that com­bines nu­tri­tion and ag­ri­cul­ture in­to one pack­age and can pass by adding it to oth­er bills, that is good news. The soon­er we can pass the farm bill, the bet­ter," Thatch­er said in an email.
Some law­makers may not be will­ing to turn the farm bill over to the House and Sen­ate lead­er­ship and the White House, but pres­sure is mount­ing to pass a new bill one way or an­oth­er rather than ex­tend the 2008 farm bill again.
A House GOP aide said Re­pub­lic­ans still want a reg­u­lar con­fer­ence and a stand-alone con­fer­ence re­port to be con­sidered on the floors of the House and Sen­ate. "The farm bill has hit snags, but it is not hung up today," the aide said.
Wheth­er the farm bill is stand-alone or in a broad­er pack­age may de­pend on what kind of con­fer­ees Boehner ap­points. Last week, the House sent the Sen­ate a bill that com­bined its sep­ar­ately passed farm and nu­tri­tion bills, and Re­id quickly got un­an­im­ous con­sent to re­appoint the con­fer­ees he had named when the House sent over its ini­tial farm-pro­gram bill. Re­id then sent the House a mes­sage re­quest­ing a con­fer­ence.
The House GOP aide said con­fer­ees for that cham­ber are ex­pec­ted to be ap­poin­ted shortly, but gave no in­dic­a­tion of wheth­er Boehner would fol­low tra­di­tion and tap mem­bers of the House Ag­ri­cul­ture Com­mit­tee or would bow to pres­sure and ap­point tea-party Re­pub­lic­ans who want to make deep cuts in farm pro­grams and food stamps. Lob­by­ists ex­pect Boehner to ap­point some con­ser­vat­ives, but the real ques­tions are wheth­er he ap­points con­ser­vat­ives will­ing to ne­go­ti­ate or wheth­er he ap­points so many con­ser­vat­ives that he would have a hard time get­ting enough sig­na­tures to ap­prove a con­fer­ence re­port.
As Na­tion­al Farm­ers Uni­on Pres­id­ent Ro­ger John­son put it in a let­ter to Boehner, "The fate of the farm bill is now in your hands. With the budget and debt ceil­ing dis­cus­sions loom­ing, the farm bill may be the very best op­por­tun­ity for any ma­jor, for­ward-look­ing le­gis­la­tion to pass this year."
The biggest is­sue, of course, is food stamps, of­fi­cially known as the Sup­ple­ment­al Nu­tri­tion As­sist­ance Pro­gram.
Over the past two years, the farm bill has got­ten more and more caught up in stra­to­spher­ic par­tis­an polit­ics. The Sen­ate farm bill would cut the pro­gram by $4 bil­lion over 10 years while the House farm bill would cut it by $39 bil­lion in the same peri­od; re­move sev­er­al mil­lion people from the pro­gram in the next few years; and sub­ject SNAP to reau­thor­iz­a­tion in three years versus the five years for oth­er farm pro­grams. The Sen­ate's com­pre­hens­ive farm bill passed on a bi­par­tis­an basis in June, while the two House bills passed with only Re­pub­lic­an votes.
House Ag­ri­cul­ture Com­mit­tee Chair­man Frank Lu­cas, R-Okla., has said re­peatedly that Boehner, Re­id, and Pres­id­ent Obama will have to settle the size of the cut in food stamps. If the three can agree and farm-bill con­fer­ees can ac­cept guid­ance from on high, then a reg­u­lar farm-bill con­fer­ence can work. If they won't, the farm bill may well end up in a lar­ger must-pass pack­age. Then the politi­cians can say they had to ac­cept the food-stamp cut wheth­er they thought it was too big or too small in or­der to pass the lar­ger bill.
Mean­while, farm lob­by­ists keep talk­ing about an­oth­er ex­ten­sion, but the pro­spects for an ex­ten­sion like last year's are dim­ming.
Last week, a bi­par­tis­an group of 20 sen­at­ors wrote Re­id and Mc­Con­nell that they will not sup­port a farm-bill ex­ten­sion that in­cludes the dir­ect pay­ments. The let­ter was or­gan­ized by Sens. Claire Mc­Caskill, D-Mo., and Jeff Flake, R-Ar­iz., and signed by sen­at­ors ran­ging from Tom Coburn, R-Okla., to Eliza­beth War­ren, D-Mass. "Without re­gard to wheth­er we sup­por­ted the Sen­ate farm bill or op­posed it, we all agree that Con­gress should not con­sider an­oth­er ex­ten­sion of the 2008 farm bill that con­tin­ues dir­ect pay­ments," the sen­at­ors wrote. "Such an out­come would rep­res­ent a costly re­gres­sion in light of the U.S. Sen­ate's bi­par­tis­an ef­forts to elim­in­ate this mult­i­bil­lion dol­lar sub­sidy," the let­ter said.
Pres­sure is also mount­ing from out­side Con­gress to pass a new bill. The House and Sen­ate ver­sions of the farm bill in­clude a new cot­ton pro­gram that is sup­posed to re­solve a case against the U.S. cot­ton pro­gram that the United States lost to Brazil in the World Trade Or­gan­iz­a­tion.
There is also the is­sue of the "dairy cliff." The ex­pir­a­tion of the ex­ten­sion of the 2008 farm bill on Sept. 30 left farm pro­grams in the same situ­ation they were a year ago, with the Ag­ri­cul­ture De­part­ment faced with buy­ing milk at high prices un­der a 1949 law start­ing next year if Con­gress doesn't act. Fix­ing "the dairy cliff" as it was called would re­quire a budget­ary fix that would force Con­gress to look for an­oth­er pro­gram to cut.
But the big­ger is­sue is that the cur­rent dairy pro­gram isn't work­ing very well and won't solve dairy farm­ers' long-term prob­lems. And an­oth­er ex­ten­sion would do noth­ing for live­stock pro­du­cers who don't have a dis­aster pro­gram, for con­ser­va­tion pro­grams that need up­dat­ing, for or­gan­ic and fruit and ve­get­able pro­du­cers who need new re­search pro­grams, or for the farm­ers' mar­kets that need as­sist­ance to help low-in­come people buy healthy food.
There will, of course, be pres­sure from the left and right against fin­ish­ing the bill. An­ti­hun­ger groups don't want any cuts to food stamps. Her­it­age Ac­tion for Amer­ica, which caused a ruck­us among Re­pub­lic­ans be­cause the group urged House Re­pub­lic­ans to split the farm bill in­to two pieces and then op­posed the bills, has come out in fa­vor of an ex­ten­sion and against any grand bar­gain.
Lu­cas has said con­ser­vat­ive groups like Her­it­age Ac­tion and Club for Growth just want to drag de­bate out so they can raise more money. But Her­it­age em­ploy­ees have now been banned from Re­pub­lic­an Study Com­mit­tee meet­ings and their state­ments could back­fire. Rep. Aus­tin Scott, R-Ga., told the United Fresh Pro­duce As­so­ci­ation last week that con­ser­vat­ive groups had put out in­ac­cur­ate in­form­a­tion and cre­ated "chal­lenges" in passing the farm bill. It was one thing to vote on is­sues, Scott said, an­oth­er to vote on "how the con­ser­vat­ive groups score you."
All in all, the pro­spects for a new farm bill as stand-alone le­gis­la­tion or part of a lar­ger pack­age have ris­en even in the midst of the shut­down.
Con­trib­ut­ing Ed­it­or Jerry Hag­strom is the founder and ex­ec­ut­ive dir­ect­or of The Hag­strom Re­port, which may be found at www.Hag­strom­Re­port.com.
What We're Following See More »
HEADED TO PRESIDENT'S DESK
Trade Bill Would Ban Imports Made with Slave Labor
28 minutes ago
THE DETAILS
"A bill headed for President Barack Obama this week includes a provision that would ban U.S. imports of fish caught by slaves in Southeast Asia, gold mined by children in Africa and garments sewn by abused women in Bangladesh, closing a loophole in an 85-year-old tariff law." The Senate approved the bill, which would also ban Internet taxes and overhaul trade laws, by a vote of 75-20. It now goes to President Obama.
TRUMP UP TO 44%
Sanders Closes to Within Seven Nationally in New Poll
41 minutes ago
THE LATEST
Bernie Sanders has closed to within seven points of Hillary Clinton in a new Morning Consult survey. Clinton leads 46%-39%. Consistent with the New Hampshire voting results, Clinton does best with retirees, while Sanders leads by 20 percentage points among those under 30. On the Republican side, Donald Trump is far ahead with 44% support. Trailing by a huge margin are Ted Cruz (17%), Ben Carson (10%) and Marco Rubio (10%).
LEGACY PLAY
Sanders and Clinton Spar Over … President Obama
12 hours ago
WHY WE CARE
President Obama became a surprise topic of contention toward the end of the Democratic debate, as Hillary Clinton reminded viewers that Sanders had challenged the progressive bona fides of President Obama in 2011 and suggested that someone might challenge him from the left. "The kind of criticism that we've heard from Senator Sanders about our president I expect from Republicans, I do not expect from someone running for the Democratic nomination to succeed President Obama," she said. "Madame Secretary, that is a low blow," replied Sanders, before getting in another dig during his closing statement: "One of us ran against Barack Obama. I was not that candidate."
THE 1%
Sanders's Appeals to Minorities Still Filtered Through Wall Street Talk
13 hours ago
WHY WE CARE
It's all about the 1% and Wall Street versus everyone else for Bernie Sanders—even when he's talking about race relations. Like Hillary Clinton, he needs to appeal to African-American and Hispanic voters in coming states, but he insists on doing so through his lens of class warfare. When he got a question from the moderators about the plight of black America, he noted that during the great recession, African Americans "lost half their wealth," and "instead of tax breaks for billionaires," a Sanders presidency would deliver jobs for kids. On the very next question, he downplayed the role of race in inequality, saying, "It's a racial issue, but it's also a general economic issue."
DIRECT APPEAL TO MINORITIES, WOMEN
Clinton Already Pivoting Her Messaging
14 hours ago
WHY WE CARE
It's been said in just about every news story since New Hampshire: the primaries are headed to states where Hillary Clinton will do well among minority voters. Leaving nothing to chance, she underscored that point in her opening statement in the Milwaukee debate tonight, saying more needs to be done to help "African Americans who face discrimination in the job market" and immigrant families. She also made an explicit reference to "equal pay for women's work." Those boxes she's checking are no coincidence: if she wins women, blacks and Hispanics, she wins the nomination.