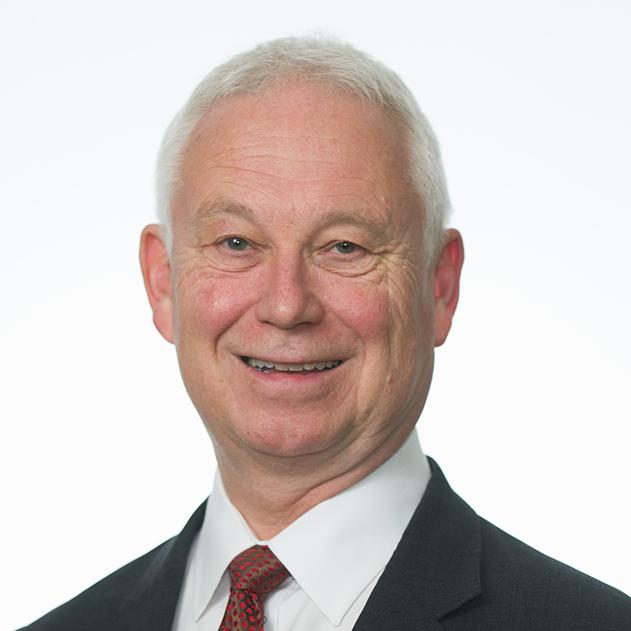 Sen­ate Ma­jor­ity Lead­er Harry Re­id last week pro­posed of­fi­cially what many ag­ri­cul­tur­al law­makers and lob­by­ists have been ex­pect­ing for a couple of years: The farm bill could be in­cluded in a much lar­ger budget pack­age.
In a let­ter to House Speak­er John Boehner, Re­id sug­ges­ted that if the House passed the Sen­ate res­ol­u­tion to re­open the gov­ern­ment, it could be fol­lowed by large-scale ne­go­ti­ations on budget policies. "You and your col­leagues have re­peatedly cited these fisc­al is­sues as the things on which we need to work," Re­id wrote in his Wed­nes­day let­ter. "This con­fer­ence would be an ap­pro­pri­ate place to have these dis­cus­sions, where par­ti­cipants could raise whatever pro­pos­als — such as tax re­form, health care, ag­ri­cul­ture, and cer­tainly dis­cre­tion­ary spend­ing like vet­er­ans, na­tion­al parks, and NIH — they feel ap­pro­pri­ate."
Boehner re­jec­ted Re­id's pro­pos­al, but the next day at a news con­fer­ence, Re­id fol­lowed up on his one-word men­tion of ag­ri­cul­ture by say­ing, "The farm bill's hung up. We'll talk about that."
Amer­ic­an Farm Bur­eau Fed­er­a­tion lob­by­ist Mary Kay Thatch­er said she was heartened by Re­id's state­ments. "It ap­pears likely that the farm bill may not be able to pass as a stand-alone bill, so if Ma­jor­ity Lead­er Re­id be­lieves we can get a good bill that com­bines nu­tri­tion and ag­ri­cul­ture in­to one pack­age and can pass by adding it to oth­er bills, that is good news. The soon­er we can pass the farm bill, the bet­ter," Thatch­er said in an email.
Some law­makers may not be will­ing to turn the farm bill over to the House and Sen­ate lead­er­ship and the White House, but pres­sure is mount­ing to pass a new bill one way or an­oth­er rather than ex­tend the 2008 farm bill again.
A House GOP aide said Re­pub­lic­ans still want a reg­u­lar con­fer­ence and a stand-alone con­fer­ence re­port to be con­sidered on the floors of the House and Sen­ate. "The farm bill has hit snags, but it is not hung up today," the aide said.
Wheth­er the farm bill is stand-alone or in a broad­er pack­age may de­pend on what kind of con­fer­ees Boehner ap­points. Last week, the House sent the Sen­ate a bill that com­bined its sep­ar­ately passed farm and nu­tri­tion bills, and Re­id quickly got un­an­im­ous con­sent to re­appoint the con­fer­ees he had named when the House sent over its ini­tial farm-pro­gram bill. Re­id then sent the House a mes­sage re­quest­ing a con­fer­ence.
The House GOP aide said con­fer­ees for that cham­ber are ex­pec­ted to be ap­poin­ted shortly, but gave no in­dic­a­tion of wheth­er Boehner would fol­low tra­di­tion and tap mem­bers of the House Ag­ri­cul­ture Com­mit­tee or would bow to pres­sure and ap­point tea-party Re­pub­lic­ans who want to make deep cuts in farm pro­grams and food stamps. Lob­by­ists ex­pect Boehner to ap­point some con­ser­vat­ives, but the real ques­tions are wheth­er he ap­points con­ser­vat­ives will­ing to ne­go­ti­ate or wheth­er he ap­points so many con­ser­vat­ives that he would have a hard time get­ting enough sig­na­tures to ap­prove a con­fer­ence re­port.
As Na­tion­al Farm­ers Uni­on Pres­id­ent Ro­ger John­son put it in a let­ter to Boehner, "The fate of the farm bill is now in your hands. With the budget and debt ceil­ing dis­cus­sions loom­ing, the farm bill may be the very best op­por­tun­ity for any ma­jor, for­ward-look­ing le­gis­la­tion to pass this year."
The biggest is­sue, of course, is food stamps, of­fi­cially known as the Sup­ple­ment­al Nu­tri­tion As­sist­ance Pro­gram.
Over the past two years, the farm bill has got­ten more and more caught up in stra­to­spher­ic par­tis­an polit­ics. The Sen­ate farm bill would cut the pro­gram by $4 bil­lion over 10 years while the House farm bill would cut it by $39 bil­lion in the same peri­od; re­move sev­er­al mil­lion people from the pro­gram in the next few years; and sub­ject SNAP to reau­thor­iz­a­tion in three years versus the five years for oth­er farm pro­grams. The Sen­ate's com­pre­hens­ive farm bill passed on a bi­par­tis­an basis in June, while the two House bills passed with only Re­pub­lic­an votes.
House Ag­ri­cul­ture Com­mit­tee Chair­man Frank Lu­cas, R-Okla., has said re­peatedly that Boehner, Re­id, and Pres­id­ent Obama will have to settle the size of the cut in food stamps. If the three can agree and farm-bill con­fer­ees can ac­cept guid­ance from on high, then a reg­u­lar farm-bill con­fer­ence can work. If they won't, the farm bill may well end up in a lar­ger must-pass pack­age. Then the politi­cians can say they had to ac­cept the food-stamp cut wheth­er they thought it was too big or too small in or­der to pass the lar­ger bill.
Mean­while, farm lob­by­ists keep talk­ing about an­oth­er ex­ten­sion, but the pro­spects for an ex­ten­sion like last year's are dim­ming.
Last week, a bi­par­tis­an group of 20 sen­at­ors wrote Re­id and Mc­Con­nell that they will not sup­port a farm-bill ex­ten­sion that in­cludes the dir­ect pay­ments. The let­ter was or­gan­ized by Sens. Claire Mc­Caskill, D-Mo., and Jeff Flake, R-Ar­iz., and signed by sen­at­ors ran­ging from Tom Coburn, R-Okla., to Eliza­beth War­ren, D-Mass. "Without re­gard to wheth­er we sup­por­ted the Sen­ate farm bill or op­posed it, we all agree that Con­gress should not con­sider an­oth­er ex­ten­sion of the 2008 farm bill that con­tin­ues dir­ect pay­ments," the sen­at­ors wrote. "Such an out­come would rep­res­ent a costly re­gres­sion in light of the U.S. Sen­ate's bi­par­tis­an ef­forts to elim­in­ate this mult­i­bil­lion dol­lar sub­sidy," the let­ter said.
Pres­sure is also mount­ing from out­side Con­gress to pass a new bill. The House and Sen­ate ver­sions of the farm bill in­clude a new cot­ton pro­gram that is sup­posed to re­solve a case against the U.S. cot­ton pro­gram that the United States lost to Brazil in the World Trade Or­gan­iz­a­tion.
There is also the is­sue of the "dairy cliff." The ex­pir­a­tion of the ex­ten­sion of the 2008 farm bill on Sept. 30 left farm pro­grams in the same situ­ation they were a year ago, with the Ag­ri­cul­ture De­part­ment faced with buy­ing milk at high prices un­der a 1949 law start­ing next year if Con­gress doesn't act. Fix­ing "the dairy cliff" as it was called would re­quire a budget­ary fix that would force Con­gress to look for an­oth­er pro­gram to cut.
But the big­ger is­sue is that the cur­rent dairy pro­gram isn't work­ing very well and won't solve dairy farm­ers' long-term prob­lems. And an­oth­er ex­ten­sion would do noth­ing for live­stock pro­du­cers who don't have a dis­aster pro­gram, for con­ser­va­tion pro­grams that need up­dat­ing, for or­gan­ic and fruit and ve­get­able pro­du­cers who need new re­search pro­grams, or for the farm­ers' mar­kets that need as­sist­ance to help low-in­come people buy healthy food.
There will, of course, be pres­sure from the left and right against fin­ish­ing the bill. An­ti­hun­ger groups don't want any cuts to food stamps. Her­it­age Ac­tion for Amer­ica, which caused a ruck­us among Re­pub­lic­ans be­cause the group urged House Re­pub­lic­ans to split the farm bill in­to two pieces and then op­posed the bills, has come out in fa­vor of an ex­ten­sion and against any grand bar­gain.
Lu­cas has said con­ser­vat­ive groups like Her­it­age Ac­tion and Club for Growth just want to drag de­bate out so they can raise more money. But Her­it­age em­ploy­ees have now been banned from Re­pub­lic­an Study Com­mit­tee meet­ings and their state­ments could back­fire. Rep. Aus­tin Scott, R-Ga., told the United Fresh Pro­duce As­so­ci­ation last week that con­ser­vat­ive groups had put out in­ac­cur­ate in­form­a­tion and cre­ated "chal­lenges" in passing the farm bill. It was one thing to vote on is­sues, Scott said, an­oth­er to vote on "how the con­ser­vat­ive groups score you."
All in all, the pro­spects for a new farm bill as stand-alone le­gis­la­tion or part of a lar­ger pack­age have ris­en even in the midst of the shut­down.
Con­trib­ut­ing Ed­it­or Jerry Hag­strom is the founder and ex­ec­ut­ive dir­ect­or of The Hag­strom Re­port, which may be found at www.Hag­strom­Re­port.com.
What We're Following See More »
SHARES THEIR LOVE STORY
Bill Clinton Gets Personal in Convention Speech
8 hours ago
THE DETAILS
"In the spring of 1971, I met a girl," started Bill Clinton. In his speech Tuesday night at the Democratic National Convention, Clinton brought a personal touch, telling parallel stories of his relationship with Hillary Clinton and the work she has done throughout her career. He lauded the Democratic nominee for her career of work, touching on her earliest days of advocacy for children and those with disabilities while in law school, her role as Secretary of State, and her work in raising their daughter, Chelsea. Providing a number of anecdotes throughout the speech, Clinton built to a crescendo, imploring the audience to support his wife for president. "You should elect her, she'll never quit when the going gets tough," he said. "Your children and grandchildren will be grateful."
LOUD "BLACK LIVES MATTER" CHANTS RING OUT
Mothers Of The Movement Endorse Hillary Clinton
11 hours ago
THE DETAILS
A coalition of mothers whose children lost their lives in high profile cases across the country, known as the Mothers Of The Movement, were greeted with deafening chants of "Black Lives Matter" before telling their stories. The mothers of Sandra Bland, Jordan Davis, and Trayvon Martin spoke for the group, soliciting both tears and applause from the crowd. "Hillary Clinton has the compassion and understanding to comfort a grieving mother," said Sybrina Fulton, the mother of Trayvon Martin. "And that's why, in the memory of our children, we are imploring you — all of you — to vote this election day."
SOUTH DAKOTA GIVES HER CLINCHING DELEGATES
Clinton Officially Democratic Nominee for President
12 hours ago
THE DETAILS
With the South Dakota delegation announcing its delegate count, Hillary Rodham Clinton is officially the Democratic nominee for president, surpassing the 2383 delegates needed to clinch the nomination. Clinton is expected to speak at the convention on Thursday night and officially accept the nomination.
THE QUESTION
How Many People Protested in Philly Yesterday?
17 hours ago
THE ANSWER
About 5,500, according to official estimates. "The Monday figures marked a large increase from the protests at the Republican National Convention in Cleveland, where even the largest protests only drew a couple of hundred demonstrators. But it's a far cry from the 35,000 to 50,000 that Philadelphia city officials initially expected."
NO BATTLEGROUND STATES LEAN TRUMP
NY Times' Upshot Gives Clinton 68% Chance to Win
17 hours ago
THE LATEST
Only a day after FiveThirtyEight's Now Cast gave Donald Trump a 57% chance of winning, the New York Times' Upshot fires back with its own analysis that shows Hillary Clinton with a 68% chance to be the next president. Its model "calculates win probabilities for each state," which incorporate recent polls plus "a state's past election results and national polling." Notably, all of the battleground states that "vote like the country as a whole" either lean toward Clinton or are toss-ups. None lean toward Trump.