House Re­pub­lic­ans will opt not to push a short-term ex­ten­sion of the debt-ceil­ing, and in­stead will move quickly to bring two bills to the floor that they hope will be ap­proved, merged, and sent to the Sen­ate in short or­der, ac­cord­ing to seni­or GOP aides.
The first piece of le­gis­la­tion would en­sure that paychecks for es­sen­tial gov­ern­ment em­ploy­ees who have been work­ing through the shut­down are de­livered on time "" a sens­it­ive sub­ject, con­sid­er­ing the pay peri­od for those em­ploy­ees com­mences at week's end.
The second meas­ure would es­tab­lish a ne­go­ti­at­ing team for the debt-ceil­ing and oth­er fisc­al de­bates. The group would be bi­par­tis­an and com­prised of mem­bers of both cham­bers, and would im­me­di­ately be­gin talks on a range of fisc­al is­sues.
These two pieces of le­gis­la­tion, if ap­proved, would merge and then be sent to the Sen­ate.
Re­pub­lic­an lead­er­ship thinks that Sen­ate Demo­crats, who have em­phas­ized eas­ing the shut­down-re­lated pain on gov­ern­ment em­ploy­ees, would be hard-pressed not to ap­prove a bill that en­sures timely paychecks for those em­ploy­ees "" even if it means agree­ing to com­pre­hens­ive ne­go­ti­ations less than 10 days re­moved from the Treas­ury De­part­ment's Oct. 17 dead­line for rais­ing the debt-ceil­ing.
A pro­pos­al was floated to House Re­pub­lic­ans late Monday night that would have ex­ten­ded the debt-lim­it for roughly one month in ex­change for com­men­sur­ate spend­ing cuts and lan­guage that would in­struct the Treas­ury De­part­ment to pri­or­it­ize its pay­ments if the Oct. 17 dead­line is not met. Re­pub­lic­an aides in­sist that a short-term debt-lim­it ex­ten­sion could still hap­pen — but only after they get Demo­crats to sit down at the ne­go­ti­at­ing table.
"I'm not go­ing to raise the debt ceil­ing without talk­ing about the de­fi­cit," Rep. Tom Cole, R-Okla., said after Tues­day morn­ing's GOP con­fer­ence meet­ing,
Fawn Johnson contributed to this article.
What We're Following See More »
ABSENT FROM LIST: GENNIFER FLOWERS
Most Trump Guests Have Military Ties
2 hours ago
TOP OF MIND
Trending on Google: 'Why Should Trump Not Be President'
2 hours ago
THE DETAILS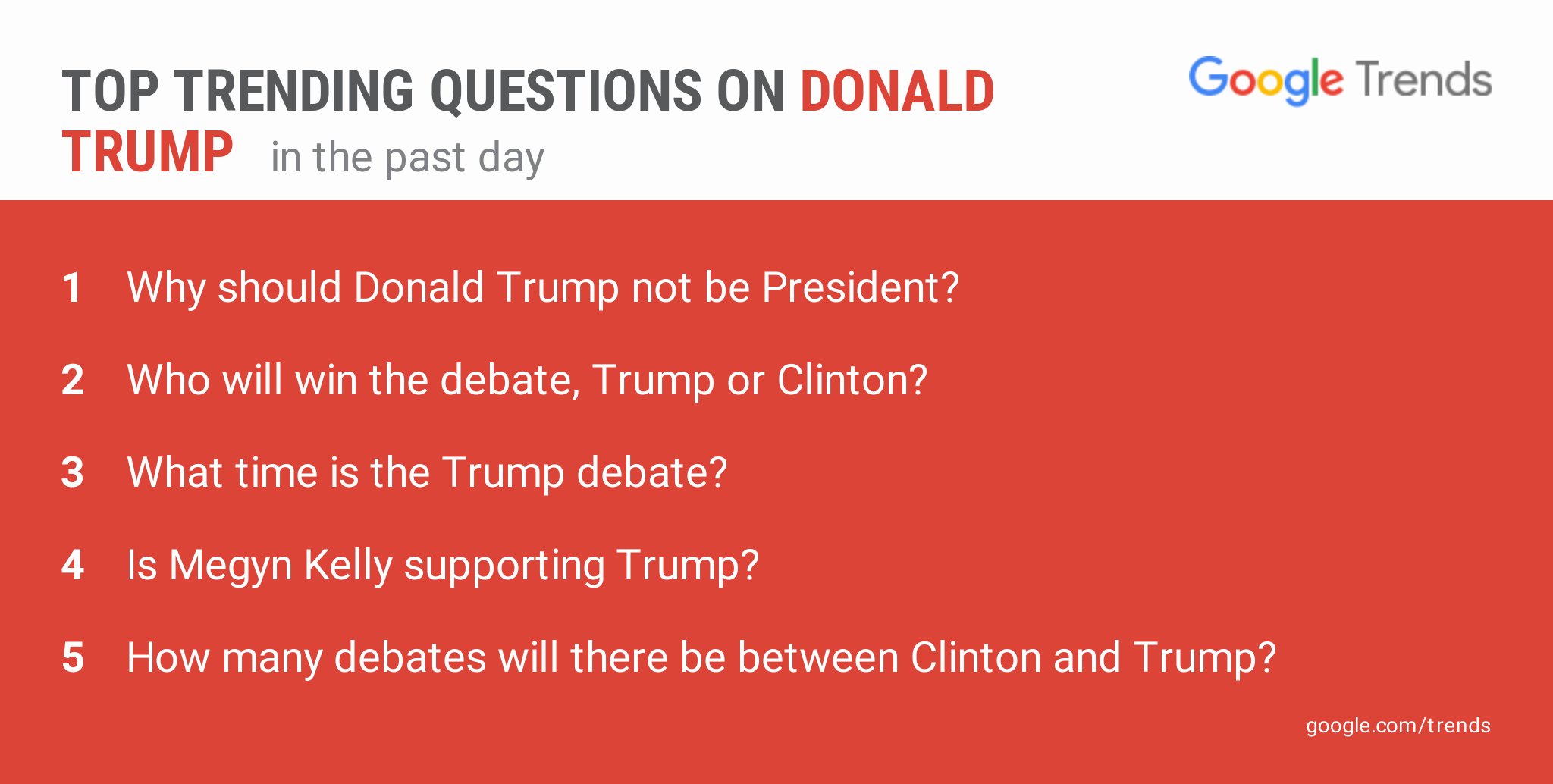 WHO PLAYED THE DONALD?
Longtime Clinton Aide Played Trump in Mock Debates
5 hours ago
THE DETAILS
After keeping the information private for most of the lead-up to the debate on Monday, it has been revealed that longtime Clinton aide Philippe Reines has been playing the role of Donald Trump in her debate prep. Reines knows Clinton better than most, able to identify both her strengths and weaknesses, and his selection for a sparring partner shows that Clinton is preparing for the brash and confrontational Donald Trump many have come to expect.
WEEKEND POLLING ROUNDUP
New Polls Still Show Razor-Thin Margins
5 hours ago
THE QUESTION
How Many Times Has the Trump Campaign Emailed Ted Cruz's Supporters?
5 hours ago
THE ANSWER
More than 30 times, in the case of some donors. Long before Cruz endorsed Trump—and before he even snubbed the nominee at the Republican National Convention—"the senator quietly began renting his vast donor email file to his former rival, pocketing at least tens of thousands of dollars, and more likely hundreds of thousands, that can be used to bankroll the Texan's own political future."