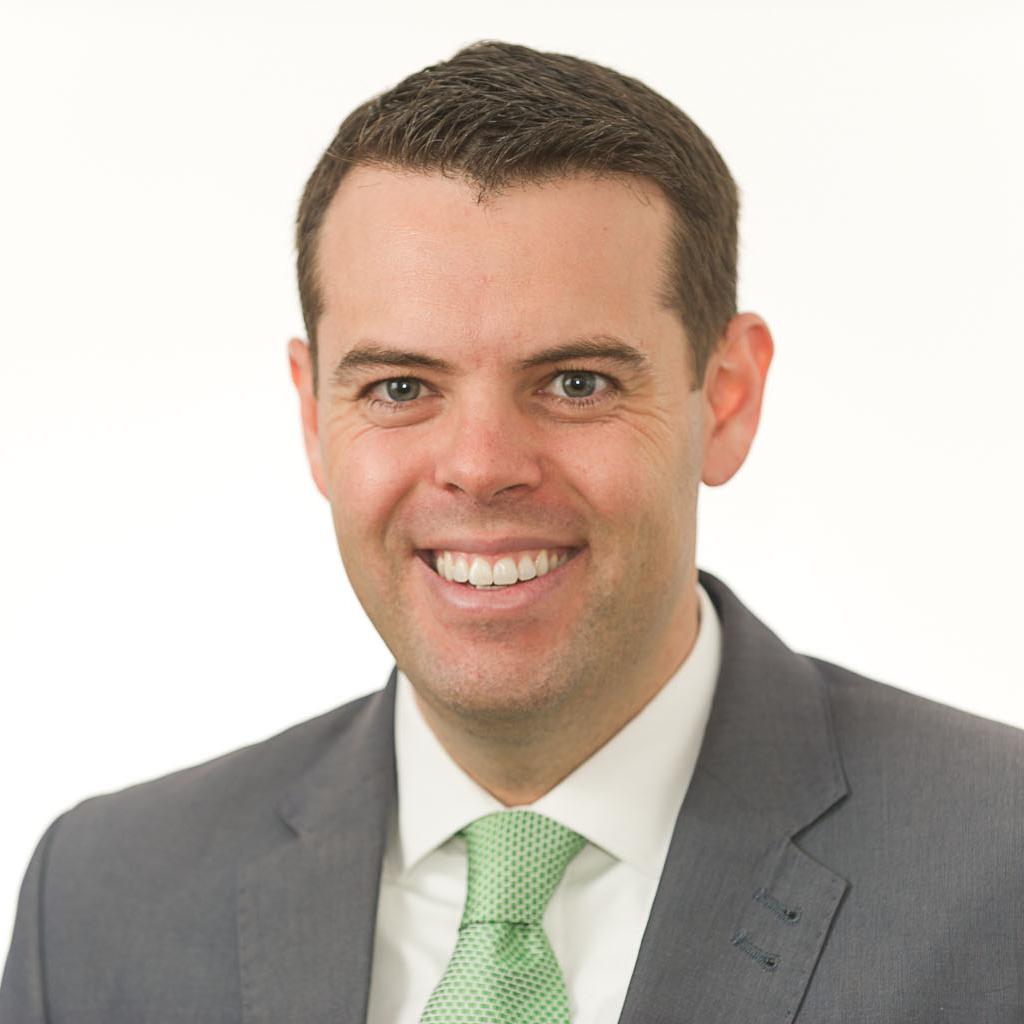 Amer­ic­ans broadly do not un­der­stand how the debt ceil­ing works, ac­cord­ing to the latest United Tech­no­lo­gies/Na­tion­al Journ­al Con­gres­sion­al Con­nec­tion Poll.
More than twice as many Amer­ic­ans be­lieve lift­ing the lim­it means au­thor­iz­ing more bor­row­ing "for fu­ture ex­pendit­ures" than be­lieve it means "pay­ing off the debts [the fed­er­al gov­ern­ment] has already ac­cu­mu­lated" — 62 per­cent to 28 per­cent, re­spect­ively.
The real­ity is that lift­ing the debt lim­it al­lows the Treas­ury De­part­ment to bor­row money to pay for bills that Con­gress has already rung up.
With less than 10 days un­til the na­tion hits its bor­row­ing lim­it, the poll found that the mis­un­der­stand­ing was rampant. It was shared by the young and the eld­erly, the rich and the poor, the col­lege edu­cated and those with only high schools edu­ca­tions.
Nearly three in four Re­pub­lic­ans, 73 per­cent, said the debt lim­it was for "fu­ture ex­pendit­ures," but a ma­jor­ity of Demo­crats, 53 per­cent, also agreed. In­de­pend­ents, at 62 per­cent, fell in between the two ma­jor parties.
The con­fu­sion is one reas­on Pres­id­ent Obama has con­tin­ued to play pro­fess­or and try to ex­plain the law to Amer­ic­ans. "This is not rais­ing our debt," Obama said Tues­day at a press con­fer­ence. "It does not add a dime to our debt."
While Amer­ic­ans share in their mis­un­der­stand­ing of the debt lim­it, they are sharply di­vided along party lines over how big a deal it would be if Con­gress did not boost the bor­row­ing cap, the poll shows.
Treas­ury Sec­ret­ary Jac­ob Lew has said the coun­try will run out of bor­row­ing ca­pa­city on Oct. 17. But a ma­jor­ity of Re­pub­lic­ans, 54 per­cent, ba­sic­ally shrug at the dead­line, say­ing it can pass without ma­jor eco­nom­ic con­sequences. Mean­while, most Demo­crats, 62 per­cent, and a nar­row­er plur­al­ity of in­de­pend­ents, 45 per­cent to 38 per­cent, say it is "ab­so­lutely es­sen­tial" to lift the debt lim­it. 
The di­vi­sion is re­flec­ted in the dead­locked Con­gress, where Sen. Chuck Schu­mer, D-N.Y., de­clared on the Sen­ate floor Tues­day that "these 'debt-ceil­ing den­iers' need a dose of debt-ceil­ing real­ity."
The prob­lem for Schu­mer is he's not talk­ing about a small por­tion of the coun­try: 39 per­cent of Amer­ic­ans said in the sur­vey that the United States can bust its bor­row­ing lim­it "without ma­jor eco­nom­ic prob­lems." Only a nar­row plur­al­ity, 47 per­cent, sided with Schu­mer that it is "ab­so­lutely es­sen­tial" to avoid an eco­nom­ic crisis; 15 per­cent said they didn't know what to make of the debt lim­it.
Most eco­nom­ists say that fail­ing to al­low the fed­er­al gov­ern­ment to bor­row more money, which would even­tu­ally lead to de­fault­ing on bills, would ser­i­ously harm the eco­nomy. In the sum­mer of 2011, when Con­gress last flir­ted with al­low­ing the na­tion to breach the debt lim­it, the stock mar­ket took a dive and the eco­nomy slowed. The na­tion also lost its AAA cred­it rat­ing from Stand­ard & Poors for the first time.
The chal­lenge for the White House is that most Re­pub­lic­ans simply don't trust the ad­min­is­tra­tion's sky-is-fall­ing warn­ings. Many GOP law­makers point out that the ad­min­is­tra­tion warned for months about the dev­ast­at­ing im­pact of the auto­mat­ic cut­backs in se­quest­ra­tion earli­er this year, but that those budget cuts were im­ple­men­ted with few im­me­di­ate and dra­mat­ic con­sequences.
Still, Pres­id­ent Obama is more trus­ted than con­gres­sion­al Re­pub­lic­ans when it comes to hand­ling is­sues of debt and de­fi­cits.
A nar­row plur­al­ity of Amer­ic­ans, 45 per­cent, said they trus­ted him more than Re­pub­lic­ans in Con­gress, who were pre­ferred by 37 per­cent in the poll. Obama main­tained a nar­rowed 3-per­cent­age point ad­vant­age among crit­ic­al in­de­pend­ent voters.
Those who trust Obama more look very much like the co­ali­tion that elec­ted him: urb­an-dwell­ers (by a 23-point mar­gin), wo­men (who give him a 14-point edge, com­pared with men who were al­most evenly di­vided), minor­it­ies (65 per­cent trust Obama more), and the young (53 per­cent).
Among white Amer­ic­ans, it is the in­verse: 44 per­cent trust con­gres­sion­al Re­pub­lic­ans more, com­pared with 36 per­cent for Obama. Obama is still more trus­ted by a ma­jor­ity of one key group of whites: 53 per­cent of col­lege-edu­cated white wo­men picked him over the con­gres­sion­al GOP. Among those who trust Obama the least are white men,  who aren't col­lege edu­cated, only 31 per­cent of whom picked Obama over Re­pub­lic­ans.
Those same white men without col­lege de­grees were among the most skep­tic­al that breach­ing the debt lim­it would res­ult in ser­i­ous eco­nom­ic harm. Only 35 per­cent be­lieved that.
Over­all, con­cerns about the eco­nom­ic sever­ity of not rais­ing the debt lim­it grew with the sur­vey re­spond­ents' level of edu­ca­tion. A ma­jor­ity of col­lege gradu­ates (52 per­cent to 32 per­cent) said it was "es­sen­tial" to lift it, com­pared with a plur­al­ity of those with some col­lege (47 per­cent to 41 per­cent) and a very nar­row plur­al­ity with­in the mar­gin of er­ror (43 per­cent to 41 per­cent) among those with a high school edu­ca­tion or less.
The cur­rent in­stall­ment of the United Tech­no­lo­gies/Na­tion­al Journ­al Con­gres­sion­al Con­nec­tion Poll was con­duc­ted, in Eng­lish, between Oct. 3 and Oct. 6 by Prin­ceton Sur­vey Re­search As­so­ci­ates In­ter­na­tion­al. The poll sur­veyed 1,000 adults, half via cell phone, and car­ries a mar­gin of er­ror of plus or minus 3.7 per­cent­age points. Sub­groups have great­er mar­gins of er­ror.
What We're Following See More »
'HILLARY CLINTON HAS A PASSION'
Kaine Sticks Mostly to the Autobiography
40 minutes ago
THE LATEST
Tim Kaine introduced himself to the nation tonight, devoting roughly the first half of his speech to his own story (peppered with a little of his fluent Spanish) before pivoting to Hillary Clinton—and her opponent. "Hillary Clinton has a passion for children and families," he said. "Donald Trump has a passion, too: himself." His most personal line came after noting that his son Nat just deployed with his Marine battalion. "I trust Hillary Clinton with our son's life," he said.
TRUMP IS A 'CON'
Bloomberg: Neither Party Has a Monopoly on Good Ideas
1 hours ago
THE LATEST
Michael Bloomberg said he wasn't appearing to endorse any party or agenda. He was merely there to support Hillary Clinton. "I don't believe that either party has a monopoly on good ideas or strong leadership," he said, before enumerating how he disagreed with both the GOP and his audience in Philadelphia. "Too many Republicans wrongly blame immigrants for our problems, and they stand in the way of action on climate change and gun violence," he said. "Meanwhile, many Democrats wrongly blame the private sector for our problems, and they stand in the way of action on education reform and deficit reduction." Calling Donald Trump a "dangerous demagogue," he said, "I'm a New Yorker, and a know a con when I see one."
TRUMP'S 'CYNICISM IS UNBOUNDED'
Biden: Obama 'One of the Finest Presidents'
1 hours ago
THE LATEST
Vice President Biden tonight called President Obama "one of the finest presidents we have ever had" before launching into a passionate defense of Hillary Clinton. "Everybody knows she's smart. Everybody knows she's tough. But I know what she's passionate about," he said. "There's only one person in this race who will help you. ... It's not just who she is; it's her life story." But he paused to train some fire on her opponent "That's not Donald Trump's story," he said. "His cynicism is unbounded. ... No major party nominee in the history of this country has ever known less."
BAD NEWS FOR CLINTON
Trump and Clinton Equally Disliked
6 hours ago
THE DETAILS
According to the most recent Gallup poll, Hillary Clinton and Donald Trump are equally disliked. The poll, conducted between July 18 and July 25, shows both major party candidates for president are viewed favorably by 37 percent of respondents and unfavorably by 58 percent of respondents. This poll is bad news for Clinton, who has received better favorable and unfavorable ratings in nearly every poll over the last year.
VP PICK TAKES DIFFERENT TONE THAN TRUMP
Pence: "Serious Consequences" if Russia Hacked DNC
6 hours ago
THE DETAILS
The same day that Donald Trump encouraged Russia to hack the State Department and "find the 30,000 emails that are missing," the GOP nominee for vice president took a more serious approach. "If it is Russia and they are interfering in our elections, I can assure you both parties and the United States government will ensure there are serious consequences," Pence said in a statement. Trump's comments at a press conference this morning were rebuked by individuals across the political spectrum, while some on Trump's team, including prominent surrogate Newt Gingrich, have called his comments a "joke."