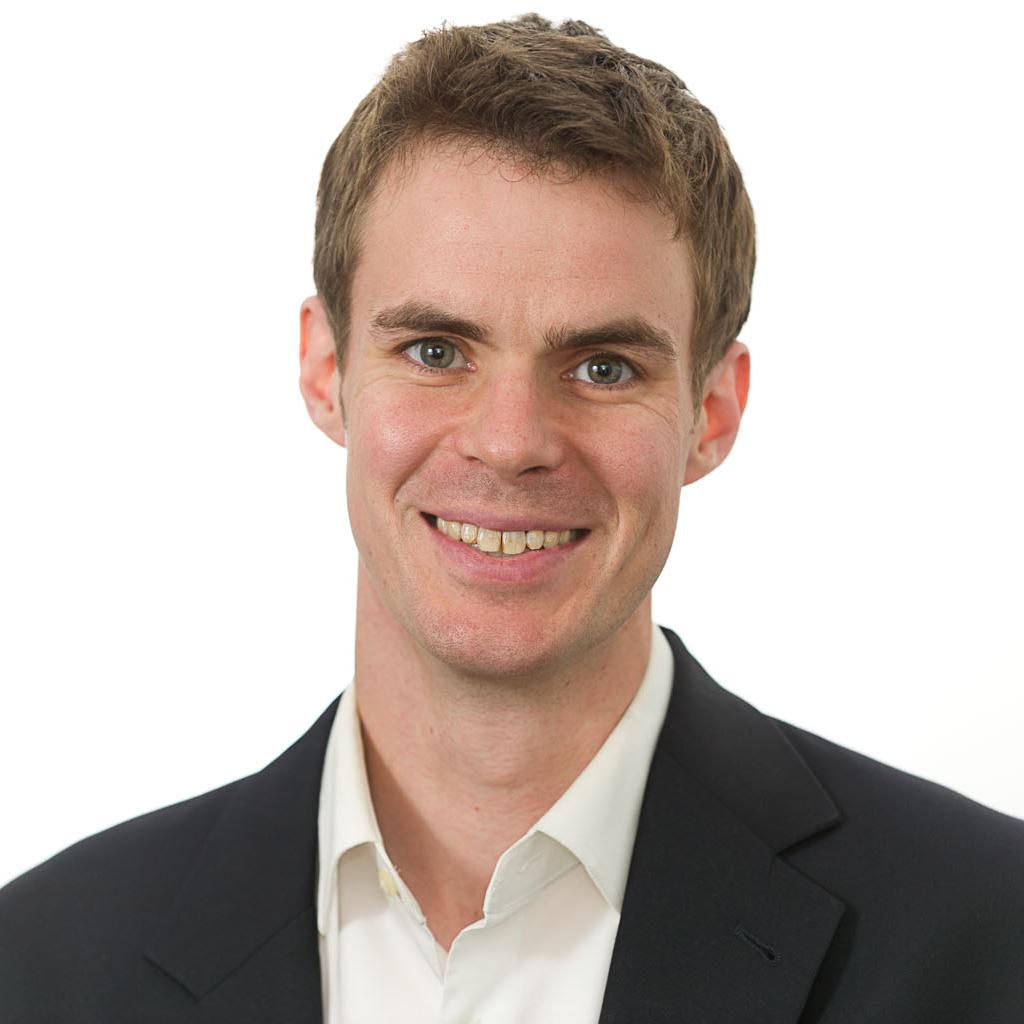 Law­makers are walk­ing a dan­ger­ous path in the debt-ceil­ing stan­doff, and thanks to the gov­ern­ment shut­down, they're walk­ing it in the dark.
When Re­pub­lic­ans last danced with de­fault in 2011, they did so ac­com­pan­ied by a steady stream of fed­er­al data to keep them ap­prised of the eco­nomy's pro­gress. But this time, the gov­ern­ment eco­nom­ists and ana­lysts who pro­duce that data are fur­loughed, leav­ing Wash­ing­ton and Wall Street un­able to ac­cur­ately judge the health and value of the Amer­ic­an eco­nomy.
The first big, mar­ket-sens­it­ive re­port that nev­er showed up was last week's Septem­ber jobs re­port. But it's hardly the only one. Since the shut­down began Oct. 1, the fed­er­al gov­ern­ment has been un­able to is­sue one Census Bur­eau trade re­port, the bur­eau's re­tail-sales re­port, a Labor De­part­ment re­lease on im­ports and ex­ports, the pro­du­cer price in­dex, and in­vent­or­ies data. Next up: the closely watched in­fla­tion as­sess­ment known as the con­sumer price in­dex (a re­port from the Bur­eau of Labor Stat­ist­ics that tracks the value of Amer­ic­ans' paychecks) and data on home build­ing that can of­fer an early sign of com­ing booms or busts.
Wait, there's more — and it's worse. Next week is when the Census Bur­eau and BLS would be busy col­lect­ing data to meas­ure jobs and un­em­ploy­ment in Oc­to­ber, but be­cause the gov­ern­ment is shuttered, there will prob­ably be a two-month dis­rup­tion in know­ledge on the health of the job mar­ket. It would also be crunch time for eco­nom­ists at the Bur­eau of Eco­nom­ic Ana­lys­is, who are work­ing to de­liv­er the gross do­mest­ic product es­tim­ate by Oct. 30. "We are los­ing touch," says Keith Hall, a former BLS com­mis­sion­er. "Good, com­pre­hens­ive data make de­cisions bet­ter and help people make few­er mis­takes. As this goes on, I think there's a real chance of mis­takes."
It's not just Con­gress that will suf­fer for fly­ing blind: Fed­er­al data un­der­pin de­cisions that af­fect every as­pect of Amer­ic­an eco­nom­ic life, from Wall Street and the Fed­er­al Re­serve to farm fields and gar­age-based tech start-ups. (De­mand for this stuff trickles down from white-shoe banks and up from pub­lic high schools: The single most-viewed in­form­a­tion on the BLS web­site has al­ways been the oc­cu­pa­tion data, Hall says, a fa­vor­ite of high school guid­ance coun­selors look­ing to get their stu­dents off to a good start in the job mar­ket.)
But per­haps most im­port­ant, the re­ports help keep the glob­al fin­an­cial sys­tem re­li­ably func­tion­al. While miss­ing a week of num­bers is not apo­ca­lyptic, busi­ness lead­ers will get nervous if the data black­out con­tin­ues. "It really para­lyzes de­cision mak­ing," says Joseph La­Vor­gna, chief U.S. eco­nom­ist for Deutsche Bank. "In the ab­sence of the fed­er­al re­ports, people have to rely on lower-qual­ity in­form­a­tion, and they likely don't trans­act as much, they don't in­vest as much." How does a bank hedge against a subprime-mort­gage crisis when it can't know how many risky home loans were is­sued?
The sud­den va­cu­um comes at a par­tic­u­larly in­op­por­tune time, as Wash­ing­ton's dual crises have the po­ten­tial to drive ma­jor changes to the U.S. eco­nomy — and drive them quickly. This has happened be­fore. In 2011's debt-ceil­ing battle, the stock mar­ket, see­ing a de­fault threat in the United States and a sov­er­eign-debt crisis in Europe, plunged as the Aug. 2 debt-ceil­ing dead­line ap­proached and Wash­ing­ton re­mained dead­locked. The Dow Jones in­dus­tri­al av­er­age began slid­ing Ju­ly 22, and the losses wer­en't erased un­til this Janu­ary. (See "Break­ing Bernanke's Heart.")
So far, Con­gress has been get­ting mixed feed­back on the eco­nom­ic con­sequences of its brink­man­ship. Stock in­dexes haven't re­peated their 2011 plunge yet, but buy­ers are flock­ing to Treas­ury bills, a stable but low-yield as­set whose re­newed pop­ular­ity sug­gests that in­vestors are get­ting in­creas­ingly nervous. Mean­while, on con­sumer con­fid­ence, the con­sequences are as clear as they are dis­cour­aging: A Gal­lup Poll re­leased last week found con­fid­ence had cratered since the shut­down, fall­ing to its low­est level since 2009, when Amer­ic­ans were ex­per­i­en­cing mass lay­offs and the fin­an­cial crisis put the eco­nomy on the brink of col­lapse.
None of these sig­nals come close to ad­equately re­pla­cing fed­er­al re­ports on the eco­nomy's un­der­ly­ing fun­da­ment­als. "It's def­in­itely a par­tial sub­sti­tute," says Tara Sin­clair, a George Wash­ing­ton Uni­versity eco­nom­ist. "We all look at the gov­ern­ment num­bers as the gold stand­ard. Some of these private-sec­tor re­ports come in more quickly, but then they have to go back and bench­mark to the gov­ern­ment num­bers."
Some data re­main avail­able — the Treas­ury De­part­ment is still is­su­ing the Daily Treas­ury State­ment, for ex­ample. But it's not nearly enough to flesh out a pic­ture of the state of the U.S. eco­nomy. Even the still-op­er­at­ing Fed­er­al Re­serve will have a prob­lem ana­lyz­ing be­cause much of its in­put comes from data pro­duced by fed­er­al agen­cies.
That means politi­cians and in­vestors are left to stitch to­geth­er scraps of in­form­a­tion and guess­tim­ate the eco­nomy's size and well-be­ing, cre­at­ing the pos­sib­il­ity (prob­ab­il­ity, even) that a siz­able gap emerges between per­cep­tion and real­ity. And the longer the gov­ern­ment is shut down, the wider that gap could grow.
What We're Following See More »
TWO-THIRDS
Voters Want Medical Records
9 hours ago
THE DETAILS
Even though they dislike both of them, the American people want to know that its presidential candidates are healthy. "Nearly two-thirds of registered voters think presidential candidates should release details about their medical histories, according to a new Morning Consult poll." In the new poll, 64 percent of Americans say the candidates should release their medical reports, up nine percent from May.
OPTIMISM ABOUT STATE OF ECONOMY
Yellen Paves Way For Interest Rate Hike
10 hours ago
THE DETAILS
In a speech Friday at the Federal Reserve's Jackson Hole summit, Fed chair Janet Yellen sounded an optimistic tone about the state of the American economy, before implying that a hike in interest rates is on the horizon. The Fed "continues to anticipate that gradual increases in the federal funds rate will be appropriate over time to achieve and sustain employment and inflation near our statutory objectives," Yellen said in her address.
10 CASES
Study Finds Little Evidence of Voter Fraud
11 hours ago
THE DETAILS
While politicians argue over whether or not to be worried about potential voter fraud come November, a study tells us it is not a legitimate concern. "A News21 analysis four years ago of 2,068 alleged election-fraud cases in 50 states found that while some fraud had occurred since 2000, the rate was infinitesimal compared with the 146 million registered voters in that 12-year span. The analysis found only 10 cases of voter impersonation, the only kind of fraud that could be prevented by voter ID at the polls."
PROCEDURES NOT FOLLOWED
Trump Not on Ballot in Minnesota
1 days ago
MOB RULE?
Trump on Immigration: 'I Don't Know, You Tell Me'
1 days ago
THE LATEST
Perhaps Donald Trump can take a plebiscite to solve this whole messy immigration thing. At a Fox News town hall with Sean Hannity last night, Trump essentially admitted he's "stumped," turning to the audience and asking: "Can we go through a process or do you think they have to get out? Tell me, I mean, I don't know, you tell me."