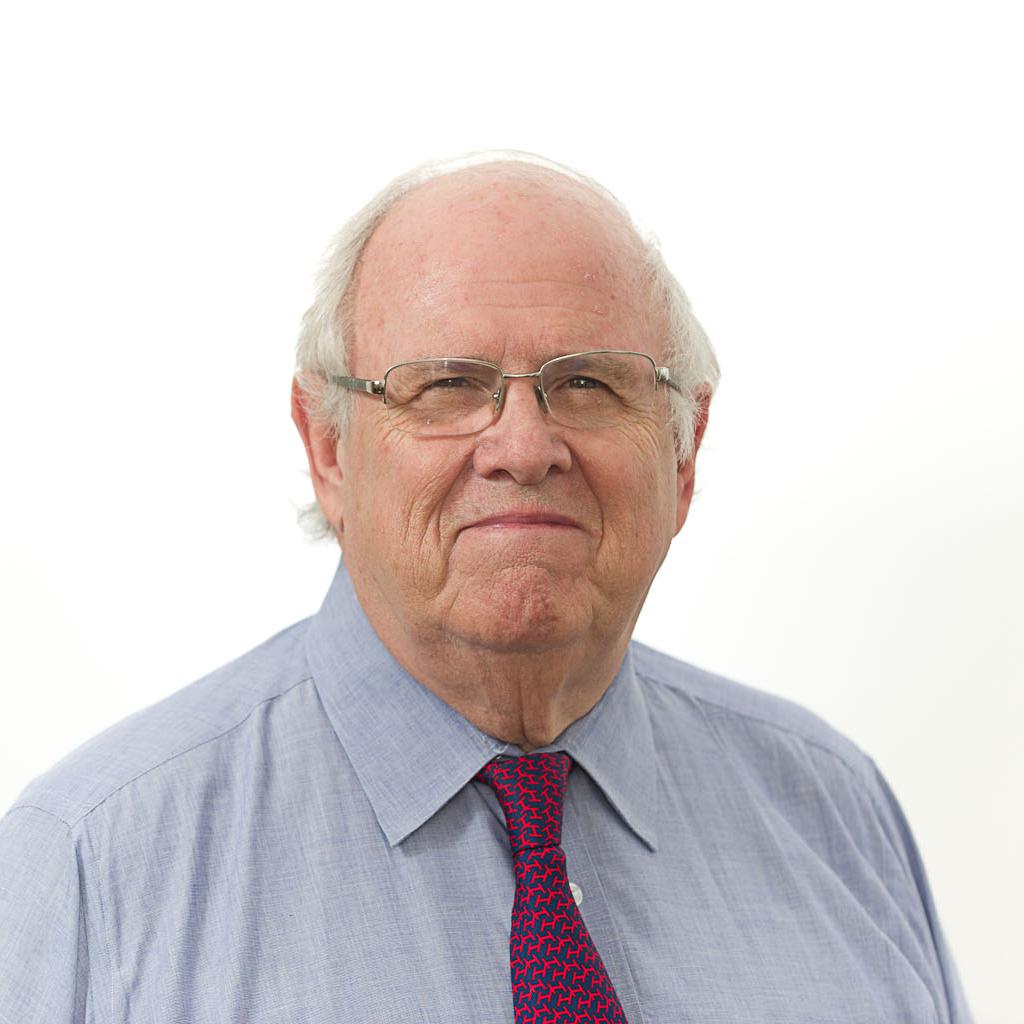 Oct. 11, 2013, 11:31 a.m.
George W. Bush's re­cent heart prob­lems were far more dan­ger­ous than gen­er­ally be­lieved — po­ten­tially life-threat­en­ing, in fact.
Sources fa­mil­i­ar with the former pres­id­ent's med­ic­al situ­ation told Na­tion­al Journ­al that a ma­jor block­age in a coron­ary artery dis­covered dur­ing Bush's an­nu­al phys­ic­al ex­am in Au­gust had al­most com­pletely shut off blood flow to one of his heart cham­bers.
"He was more than 95% oc­cluded," an au­thor­it­at­ive source said. "With a block­age like that in a main artery you're sup­posed to die. He was pretty lucky they caught it."
Dr. Jonath­an Rein­er, an in­ter­ven­tion­al car­di­olo­gist at George Wash­ing­ton Uni­versity who has treated former Vice Pres­id­ent Dick Cheney but was not in­volved in Bush's care, noted that a block­age of that mag­nitude wouldn't ne­ces­sar­ily be fatal in all pa­tients but is a very ser­i­ous situ­ation re­quir­ing prompt treat­ment.
"Every case is dif­fer­ent," Rein­ert said. "It de­pends on sev­er­al factors, in­clud­ing how quickly a block­age has de­veloped. But it's a very im­port­ant ves­sel. If you oc­clude that par­tic­u­lar artery it can kill you."
A prom­in­ent in­tern­ist who asked not to be iden­ti­fied ad­ded that Bush's block­age, if un­dia­gnosed, would al­most cer­tainly have risked "a grave car­di­ac event."
Even with a 95 per­cent block­age, Rein­er said, blood will still be flow­ing through the im­paired artery, but the heart muscle must work harder, par­tic­u­larly dur­ing vig­or­ous activ­ity. The ad­ded strain when blood flow is di­min­ished can lead to ser­i­ous car­di­ac com­plic­a­tions, in­clud­ing a heart at­tack.
The 43rd pres­id­ent has ex­er­cised reg­u­larly for years and is gen­er­ally be­lieved to be in ex­cel­lent health. Nev­er­the­less, a stress test that's stand­ard with all phys­ic­als at the renowned Cooper Clin­ic in Dal­las turned up wor­ri­some changes to Bush's elec­tro­car­di­o­gram read­ings. His phys­i­cians quickly ordered up a CT an­giogram that re­vealed the mag­nitude of the block­age and promp­ted them to re­com­mend in­sert­ing a stent to open the artery. That pro­ced­ure was done the next morn­ing at Texas Health Pres­by­teri­an Hos­pit­al without com­plic­a­tion. Bush spent the night at the hos­pit­al for ob­ser­va­tion and is re­por­ted to be re­cov­er­ing nor­mally.
At the time some phys­i­cians wondered wheth­er the stent was med­ic­al overkill, giv­en that Bush has no known fam­ily his­tory of heart dis­ease and is in good shape. Mul­tiple sources know­ledge­able about Bush's con­di­tion, however, said there's no ques­tion the treat­ment was med­ic­ally ne­ces­sary.
A spokes­man for the Cooper Clin­ic de­clined to dis­cuss any as­pects of Bush's care, cit­ing pa­tient pri­vacy. Bush spokes­man Freddy Ford also de­clined com­ment.
By all ap­pear­ances, the ex-pres­id­ent has bounced back smartly from his health scare. He's been cleared to travel, at­tend­ing the Pres­id­ent's Cup golf matches in Ohio last week­end. He's also re­turned to play­ing golf and rid­ing moun­tain bikes, but doc­tors have put lim­its on his nor­mally-man­ic speeds and the dur­a­tion of his workouts.
"He's back on the bike — easy, not hard," a friend said. "But he's feel­ing ter­rif­ic and do­ing fine."
What We're Following See More »
ON GUN RIGHTS
Trump Jr. Meeting with GOP Members
10 hours ago
FLOPPY DISKS
US Nukes Rely on Decades-Old Tech
10 hours ago
CONTRARY TO REPORTS
Ryan Not Endorsing Trump Just Yet
14 hours ago
OTHER SECRETARIES AT FAULT, TOO
State Dept. Review Faults Clinton Email Management
16 hours ago
THE LATEST
"A State Department audit has faulted Hillary Clinton and previous secretaries of state for poorly managing email and other computer information and slowly responding to new cybersecurity risks. ... It cites 'longstanding, systemic weaknesses' related to communications. These started before Clinton's appointment as secretary of state, but her failures were singled out as more serious."
CRUZ STILL TOOK DELEGATES AT THE CONVENTION
Trump Rolls in Washington Primary
16 hours ago
THE LATEST
Donald Trump "was on course to win more than three-quarters of the vote in Washington's primary" last night. Ted Cruz's defunct candidacy still pulled about 10 percent. "Cruz dropped out of the race on May 3, but won 40 of the state's 41 delegates up for grabs at last weekend's state GOP convention."