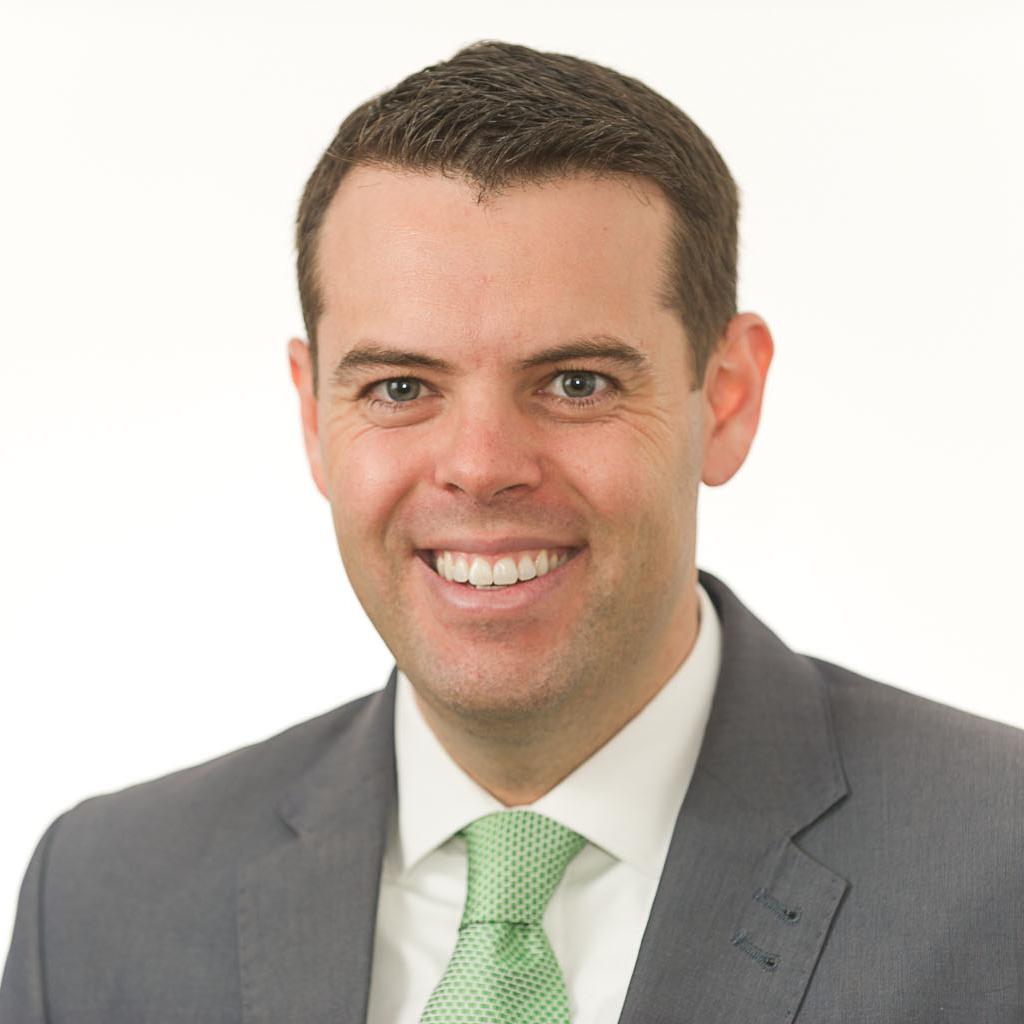 It has been six months since the news broke that the In­tern­al Rev­en­ue Ser­vice was tar­get­ing tea-party groups for ex­tra scru­tiny last spring.
Since then, in­vest­ig­at­ors with the House Ways and Means Com­mit­tee have re­viewed more than 300,000 doc­u­ments and in­ter­viewed more than two dozen IRS of­fi­cials, some more than once. Law­makers from both parties say a clear por­trait has emerged of a troubled and un­ac­count­able agency that over­reached when it came to over­see­ing non­profits.
What they haven't yet found is any dir­ect ties link­ing the White House to the scan­dal.
"I think there's no ques­tion it's a scan­dal based on gross mis­man­age­ment from the very top cir­cu­lat­ing all the way down the ranks," said Rep. Charles Bous­tany, R-La., the chair­man of Ways and Means' Over­sight Sub­com­mit­tee that is lead­ing the probe. "We have con­cerns about wheth­er there's a polit­ic­al scan­dal. We haven't veri­fied that yet."
But pa­tience among Ways and Means Demo­crats, es­pe­cially rank­ing mem­ber Sander Lev­in of Michigan, is wear­ing thin. Since the scan­dal first broke, it has emerged that it wasn't just tea-party groups that were on the agency's con­tro­ver­sial "be on the lookout" lists. Some left-lean­ing or­gan­iz­a­tions were on there, too.
Lev­in has said the pan­el's Re­pub­lic­ans have been so fo­cused on mak­ing polit­ic­al hay of the scan­dal that they have fo­cused in­suf­fi­ciently on mend­ing the mis­man­aged tax agency. And he notes that their fo­cus on link­ing the scan­dal to the White House hasn't turned any­thing up.
Bous­tany re­sponds that he and his col­leagues are simply do­ing due di­li­gence by look­ing in­to a broken bur­eau­cracy and try­ing to fer­ret out wheth­er the ad­min­is­tra­tion ex­er­ted any un­due in­flu­ence. "If we hit a wall and we can't prove that, then so be it, if that's what the facts tell us — but we have to get to that point," he said. "Suf­fice it to say the in­vest­ig­a­tion is not nearly com­plete."
The probe didn't start out so par­tis­an and con­tro­ver­sial. In fact, back in May, com­mit­tee Chair­man Dave Camp, R-Mich., and Lev­in is­sued a joint state­ment call­ing for the IRS to turn over doc­u­ments, and to­geth­er they ex­ped­ited the cal­en­dar to sched­ule a hear­ing.
But the good­will began to evap­or­ate by the end of Camp's open­ing re­marks, when he de­clared of the Obama ad­min­is­tra­tion, "This ap­pears to be just the latest ex­ample of a cul­ture of cov­er-ups."
Lev­in was taken aback. The probe had barely be­gun, and Camp was talk­ing about a cov­er-up. Lev­in quickly changed his pre­pared state­ment to re­spond to the charge.
"We star­ted on a bi­par­tis­an basis, but it went down­hill and they have tried to use the IRS for purely polit­ic­al pur­poses," Lev­in said in an in­ter­view earli­er this month.
The tax-writ­ing com­mit­tees of Con­gress have been one of the last refuges of bi­par­tis­an­ship on Cap­it­ol Hill. Camp, Lev­in, and their coun­ter­parts in the Sen­ate — Fin­ance Com­mit­tee Chair­man Max Baucus, D-Mont., and rank­ing mem­ber Or­rin Hatch, R-Utah — con­tin­ue to push ahead on the first com­pre­hens­ive re­write of the na­tion's tax code in a quarter cen­tury.
But the IRS probe has sapped man-hours and strained some of the re­la­tion­ships key to mov­ing for­ward on tax re­form. "Dave Camp has been very much in­flu­enced by, and of­ten guided by, the rad­ic­al­iz­a­tion of the Re­pub­lic­an Party," Lev­in said.
The Ways and Means in­vest­ig­a­tion is one of three sim­ul­tan­eous con­gres­sion­al in­vest­ig­a­tions in­to the IRS; oth­er probes are by the Sen­ate Fin­ance Com­mit­tee and the House Over­sight pan­el, chaired by Rep. Dar­rell Issa, R-Cal­if. While Issa, an ag­gress­ive and me­dia-hungry in­quis­it­or, has grabbed many of the head­lines in re­cent months, only the Ways and Means Com­mit­tee's in­vest­ig­at­ors are al­lowed to peek at priv­ileged tax­pay­er in­form­a­tion, giv­ing them the clearest view in­side the tax agency's op­er­a­tions.
More in­ter­views are sched­uled and more doc­u­ment dumps from the IRS are ex­pec­ted in the com­ing months. Bous­tany said that the probe, which began by fo­cus­ing on the IRS's Cin­cin­nati of­fice, has now be­gun ex­plor­ing evid­ence of sys­tem­at­ic tar­get­ing in the Dal­las branch. Even­tu­ally, he said, he wants to work his way to Wash­ing­ton and the IRS's chief coun­sel, one of only two ad­min­is­tra­tion ap­point­ments at the agency.
"We need to work "¦ all the way up to the seni­or lead­er­ship," Bous­tany said. "We wanted to get the facts from the bot­tom first, which I think would make for a much more thor­ough in­vest­ig­a­tion"¦. You get one crack at these guys when you do these in­ter­views, and we want to know what ques­tions to ask."
Stacy Kaper contributed to this article.
What We're Following See More »
FEELING THE MIDWESTERN BERN
Sanders Upsets Clinton in Indiana
33 minutes ago
THE LATEST
Despite trailing Hillary Clinton by a significant margin, Bernie Sanders wasn't going the way of Ted Cruz tonight. The Vermont senator upset Clinton in Indiana, with MSNBC calling the race at 9pm. Sanders appears poised to win by a five- or six-point spread.
TRUMP IS PRESUMPTIVE NOMINEE
Ted Cruz Bows Out, Effectively Ceding the Contest to Trump
1 hours ago
THE LATEST
And just like that, it's over. Ted Cruz will suspend his presidential campaign after losing badly to Donald Trump in Indiana tonight. "While Cruz had always hedged when asked whether he would quit if he lost Indiana; his campaign had laid a huge bet on the state." John Kasich's campaign has pledged to carry on. "From the beginning, I've said that I would continue on as long as there was a viable path to victory," said Cruz. "Tonight, I'm sorry to say it appears that path has been foreclosed."
TAKES AT LEAST 45 DELEGATES
Trump Wins Indiana, All but Seals the Nomination
1 hours ago
THE LATEST
The Republican establishment's last remaining hope—a contested convention this summer—may have just ended in Indiana, as Donald Trump won a decisive victory over Ted Cruz. Nothing Cruz seemed to have in his corner seemed to help—not a presumptive VP pick in Carly Fiorina, not a midwestern state where he's done well in the past, and not the state's legions of conservatives. Though Trump "won't secure the 1,237 delegates he needs to formally claim the nomination until June, his Indiana triumph makes it almost impossible to stop him. Following his decisive wins in New York and other East Coast states, the Indiana victory could put Trump within 200 delegates of the magic number he needs to clinch the nomination." Cruz, meanwhile, "now faces the agonizing choice of whether to remain in the race, with his attempt to force the party into a contested convention in tatters, or to bow out and cede the party nomination to his political nemesis." The Associated Press, which called the race at 7pm, predicts Trump will win at least 45 delegates.
LOTS OF STRINGERS
Inside the AP's Election Operation
6 hours ago