Republicans' goal of flipping the North Carolina governorship could get more complicated, especially if it hinges on the issue that cost them the seat in the first place.
State Rep. Holly Grange, a West Point graduate and moderate Republican representing Wilmington, told National Journal in a brief interview Wednesday that she is considering a bid for governor next year, when Democrat Roy Cooper will be up for reelection to a second term.
An announcement could come as soon as next week, according to a source familiar with Grange's deliberations, with Raleigh deep in the throes of negotiations over a budget, the last major item on its to-do list this year.
"What I will say is: What I am really trying to do right now is get through my legislative agenda," Grange said.
Grange's competition in the March Republican primary would likely be Lt. Gov. Dan Forest, who plans to make his long-expected candidacy official at an event in Winston-Salem next month. He launched an exploratory committee in January.
Grange did not respond to follow-up requests for further comment. Forest's campaign declined to comment.
A key dividing line for the candidates would be their positions on HB2, the controversial 2016 legislation commonly known as the "bathroom bill," which blocked local jurisdictions from implementing discrimination protections for the LGBT community.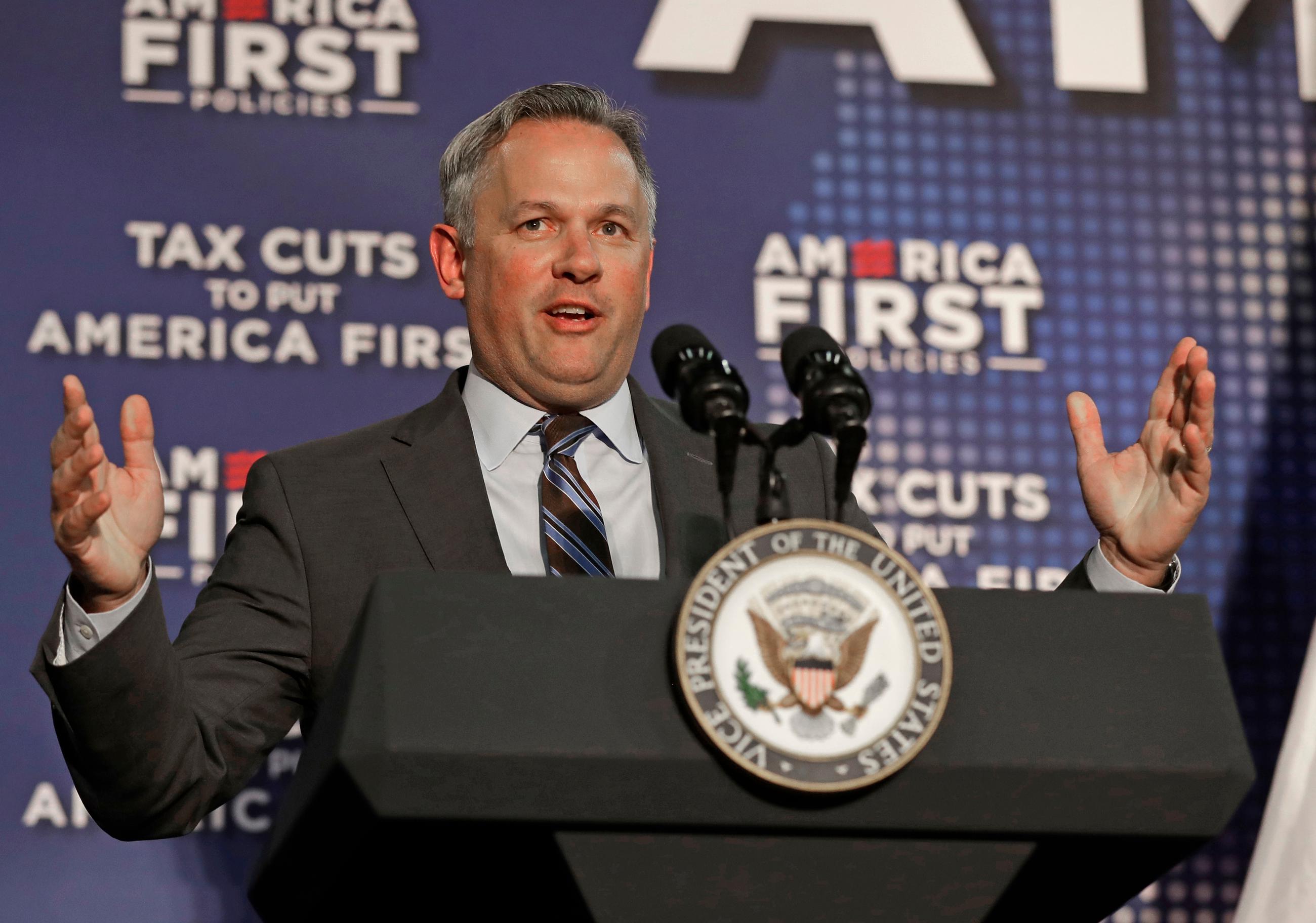 Forest led the charge to block a Charlotte ordinance allowing people who identify as transgender to use the bathroom corresponding to their gender identity. As head of the state Senate, he called the special session that led to HB2's inception.
Grange voted for a limited repeal of the law that Cooper signed into law in 2017. That bill prevented public buildings from regulating access to restrooms but also preempted local jurisdictions from passing regulations similar to Charlotte's.
"I am happy to have HB2 behind us," Grange told the Port City Daily at the time. "My constituents have told me for some time they wanted a way forward on repealing HB2, and they wanted to protect privacy rights for women and children."
The law remains a rallying cry among conservatives in the state who believe people should be restricted to using the bathroom corresponding to the sex they were assigned at birth.
"HB2 is more of a Republican primary base issue. It is not a general-election base issue," said North Carolina GOP consultant Paul Shumaker, who says he is not working on any gubernatorial campaigns this cycle. "So what can be an asset in the primary may be a liability in the general. That part's yet to be determined."
The bill that repealed HB2 expires in December 2020. State legislators this week made two separate attempts to expedite the repeal's sunset clause amid heated budget negotiations in the legislature.
"HB2 among Republicans is still not an unpopular thing, so it would bode well for Forest to talk about it there, especially given that Holly helped lead the charge to repeal it," said a Republican strategist familiar with state legislative dynamics.
"It's already on people's minds, and I think that's kind of a signal that it's not going away," the strategist said.
HB2 upended North Carolina politics in 2016 during then-Gov. Pat McCrory's failed reelection bid. Cooper won despite Donald Trump carrying the state by 4 points, in part by emphasizing the law's alienation of the business community, including the fact that it was driving professional and collegiate basketball games out of the state.
"Why would Republicans want to fight that battle again?" said Chris LaCivita, McCrory's 2016 campaign consultant.
Democrats continue to use that economic blowback as a wedge issue, most recently in the 9th District redo election, in which the party hopes to attract independents without alienating social conservatives. Republican state Sen. Dan Bishop, the legislation's author, faces Democrat Dan McCready in September to replace former GOP Rep. Robert Pittenger.
"It's a little bit of an issue of the past," top Cooper adviser Morgan Jackson said. "Where it comes up is when you talk about the issue of the huge economic and job losses, and the fact that Dan Forest continues to support the law that lost North Carolina billions of dollars."
Grange would face an uphill battle for the Republican nomination. Forest had stockpiled $588,000 by the end of 2018 and has been fundraising actively since. Grange would need a significant fundraising operation, outside support, or a personal check to catch up, Republican operatives said. A mid-July announcement offers ample time to pad her war chest before her first filing deadline on Jan. 31.
Forest also starts with a name-ID lead as a sitting statewide officeholder, though an automated poll in June from the Democratic firm Public Policy Polling showed only a third of self-identified Republicans had a favorable impression of him. Half of GOP respondents didn't have an opinion of the lieutenant governor.
The race will play out alongside the presidential campaign—the state's 15 electoral votes could be hotly contested—and a competitive Senate race that will help determine control of the upper chamber. Republican Sen. Thom Tillis, who is seeking a second term, will face primary challenger Garland Tucker on the same ballot as the potential Forest-Grange matchup.
Both Senate campaigns said they anticipate that a competitive gubernatorial primary could tick up turnout, though Tillis told National Journal he doesn't plan to endorse in any intraparty contests.
"How does anybody on eight hours of sleep think that I'm going to spend any time and resources on any primary but my own?" Tillis said.
Correction: The story initially misstated that the governor has veto power over redistricting.