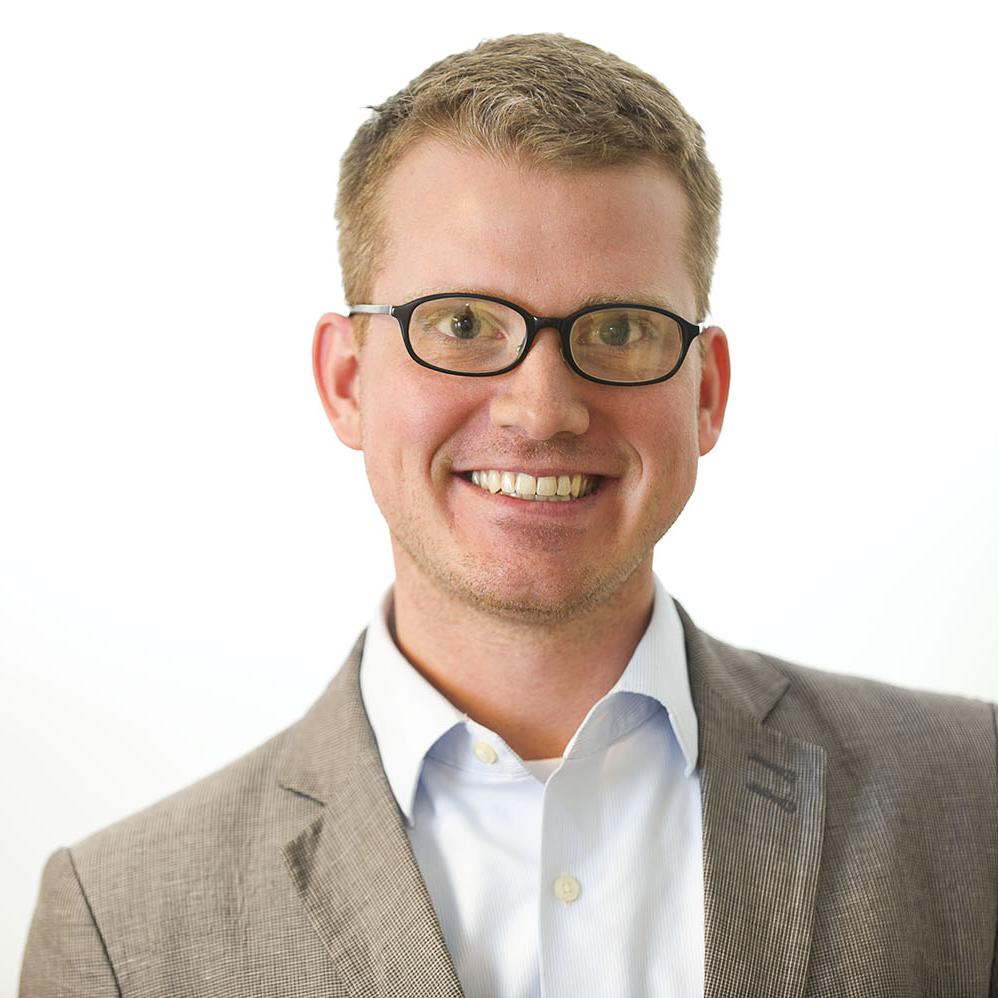 A small — and some­what sur­pris­ing — hand­ful of states are im­ple­ment­ing Obama­care much more ef­fect­ively than the Obama ad­min­is­tra­tion.
Health­Care.gov, the fed­er­ally run web­site to sign up for cov­er­age in most of the coun­try, re­mains plagued by prob­lems: Many con­sumers still can't use the site three weeks after its launch, and in­sur­ance com­pan­ies are some­times get­ting in­cor­rect in­form­a­tion about the trickle of en­rollees who do get through.
But in a couple of states, things are look­ing bet­ter. Their in­sur­ance mar­ket­places are hum­ming along, or at least over­com­ing early tech­nic­al is­sues. Some are re­port­ing ac­cur­ate in­form­a­tion to in­sur­ance com­pan­ies.
So what did those states do right that the Health and Hu­man Ser­vices De­part­ment did wrong?
Sev­er­al factors sep­ar­ate Health­Care.gov from the state ex­changes get­ting the best re­views, which in­clude the mar­ket­places in Ken­tucky, Rhode Is­land, and Wash­ing­ton state. But health care ex­perts say they boil down to this: HHS had neither a good plan nor ap­pro­pri­ate over­sight of its con­tract­ors.
"Man­age­ment — that's it," said Bob Laszewski, a health care con­sult­ant who works closely with in­surers.
He said the fact that at least a few states could build suc­cess­ful ex­changes rules out some of the factors blamed for flaws in Health­Care.gov, such as reg­u­la­tions that wer­en't re­leased un­til after last fall's elec­tions.
The 14 states that chose to run their own ex­changes had ba­sic­ally the same pool of con­tract­ors as HHS — along with a sup­ply of fed­er­al grant money, the same dead­lines, and the same un­der­ly­ing law, Laszewski said.
"There's only one vari­able — who's run­ning it," he said.
It's also hard to ig­nore the fact that some of the most troubled state-run ex­changes signed big con­tracts with CGI — the com­pany that's in the hot seat over Health­Care.gov's fail­ures. The Ca­na­dian com­pany was the primary con­tract­or for new mar­ket­places in four states: Col­or­ado, Hawaii, Mas­sachu­setts, and Ver­mont.
Health care ex­perts con­sider Hawaii one of the worst state-run ex­changes in the coun­try. It only began to dis­play in­form­a­tion about health care plans last week, a full 15 days be­hind the Oct. 1 dead­line.
In Ver­mont, con­sumers can com­pare their policies on­line, but they can't ac­tu­ally buy one. State of­fi­cials delayed the sign-up pro­cess un­til at least Novem­ber, be­cause their test­ing showed that the tech­no­logy simply didn't work.
"I think I've made my frus­tra­tion with what doesn't work very clear," Ver­mont Gov. Peter Shum­lin, a Demo­crat, said this week, ac­cord­ing to a loc­al news­pa­per. "It's frus­trat­ing. When we pay for a product I ex­pect it to work. I've made that very clear to the CEO of CGI, I'm go­ing to hold their feet to the fire un­til it's per­fect."
Col­or­ado got off to a rough start as well, al­though its site ap­pears to be im­prov­ing. Just 305 people had signed up for cov­er­age through Col­or­ado's ex­change a week after it opened.
It is un­clear wheth­er CGI's cli­ents faced delays be­cause of prob­lems with the com­pany's work. A source fa­mil­i­ar with the state ex­changes said delays in Hawaii and Ver­mont were caused by the com­pressed time frame of the con­tracts — the com­pany had 10 months to fin­ish its work in Hawaii and less time in Ver­mont — and the am­bi­tious nature of the pro­jects.
Ul­ti­mately a con­tract with CGI may not be the de­cid­ing factor in an ex­change's suc­cess or fail­ure. The com­pany was a sub­con­tract­or for Ken­tucky's suc­cess­ful ex­change, al­though it built dif­fer­ent parts of the sys­tem there.
Be­fore the Oct. 1 launch date, all eyes were on states like Mary­land and Cali­for­nia — sol­id blue states where Demo­crat­ic gov­ernors en­thu­si­ast­ic­ally em­braced the Af­ford­able Care Act and made clear that they in­ten­ded to be lead­ers in the im­ple­ment­a­tion ef­fort.
States like Ken­tucky ended up faring bet­ter in part be­cause they built smal­ler, more ef­fi­cient sys­tems rather than aim­ing for a dra­mat­ic new mar­ket­place full of bells and whistles, an in­sur­ance in­dustry of­fi­cial said.
Ken­tucky also cred­ited its suc­cess with the fact that it built the ex­change with­in an ex­ist­ing state agency, keep­ing the op­er­a­tion small and fo­cused.
"We kept the design as clean as pos­sible to en­sure fast load times and we made sure the con­tent was only what was ne­ces­sary and writ­ten at a very low read­ing level — keep­ing the pro­cess as simple as pos­sible was our guid­ing prin­ciple," said Gwenda Bond, a spokes­wo­man for Ken­tucky's Cab­in­et for Health and Fam­ily Ser­vices, which built the ex­change.
Crit­ic­al struc­tur­al choices helped ease the pro­cess in the rough open­ing days. Some states, in­clud­ing Ken­tucky and Rhode Is­land, al­lowed con­sumers to shop for in­sur­ance be­fore mak­ing their way through the longer pro­cess of cre­at­ing an ac­count. Health­Care.gov re­quired an ac­count — and that was the first pro­cess to break, as soon as the site launched.
Ex­changes that let con­sumers start shop­ping im­me­di­ately were far bet­ter equipped to handle their traffic and be­gin ac­tu­ally en­rolling people.
Health­Care.gov has ad­ded a ba­sic com­par­is­on fea­ture since launch­ing. Al­though some de­velopers scratched their heads at the ini­tial design de­cision, the site's on­go­ing dys­func­tion at this point seems like "an im­ple­ment­a­tion prob­lem, not a design prob­lem," said Car­oline Pear­son, a vice pres­id­ent at the con­sult­ing firm Avalere Health.
"There's no de­fin­ing design fea­ture that's mak­ing them work bet­ter than Health­Care.gov," she said.
What We're Following See More »
INFLUENCED BY NUKES, POLLUTION
Scientists Declare Dawn of Anthropocene Epoch
12 minutes ago
WHY WE CARE
"Humanity's impact on the Earth is now so profound that a new geological epoch—the Anthropocene—needs to be declared," according to a panel of scientists. "The new epoch should begin about 1950, the experts said, and was likely to be defined by the radioactive elements dispersed across the planet by nuclear bomb tests, although an array of other signals, including plastic pollution, soot from power stations, concrete, and even the bones left by the global proliferation of the domestic chicken."
EPI-PEN PRICES
House Committee Investigating Mylan
12 minutes ago
THE LATEST
The House Committee on Oversight and Government Reform has requested documents from the CEO of Mylan, "the pharmaceutical company under fire after raising the price of EpiPens more than 400 percent since 2007." Meanwhile, top members of the Energy and Commerce Committee are pressing the FDA on the lack of generic competition for EpiPens.
PROCEDURES NOT FOLLOWED
Trump Not on Ballot in Minnesota
4 days ago
MOB RULE?
Trump on Immigration: 'I Don't Know, You Tell Me'
4 days ago
THE LATEST
Perhaps Donald Trump can take a plebiscite to solve this whole messy immigration thing. At a Fox News town hall with Sean Hannity last night, Trump essentially admitted he's "stumped," turning to the audience and asking: "Can we go through a process or do you think they have to get out? Tell me, I mean, I don't know, you tell me."
BIG CHANGE FROM WHEN HE SELF-FINANCED
Trump Enriching His Businesses with Donor Money
6 days ago
WHY WE CARE
Donald Trump "nearly quintupled the monthly rent his presidential campaign pays for its headquarters at Trump Tower to $169,758 in July, when he was raising funds from donors, compared with March, when he was self-funding his campaign." A campaign spokesman "said the increased office space was needed to accommodate an anticipated increase in employees," but the campaign's paid staff has actually dipped by about 25 since March. The campaign has also paid his golf courses and restaurants about $260,000 since mid-May.